Mercado De Iloilo Holds Exhibit-Visit Them and Help Aspiring Filipino Entrepreneurs Realize their Dreams
Last May 26th,2018 we passed by Jaro Plaza on our way to SM City Iloilo . My sister told me that there was an exhibit from different towns in Iloilo. They call their event "MERCADO DE ILOILO" They are showcasing their locally -made products .One kiosk that really caught my attention is the one that "eatas" have.They are selling woven purses, bags , wallets and trinkets.
Since I love supporting Filipino small entrepreneurs, I bought one coin purse made from rattan.It is intricately woven to come up to a beautiful purse.I ask the sellers if they are the one who weave the products they are selling and they said yes.According to them , they need to be very careful during weaving because once you pricked your fingers its hard to stop the blood from flowing.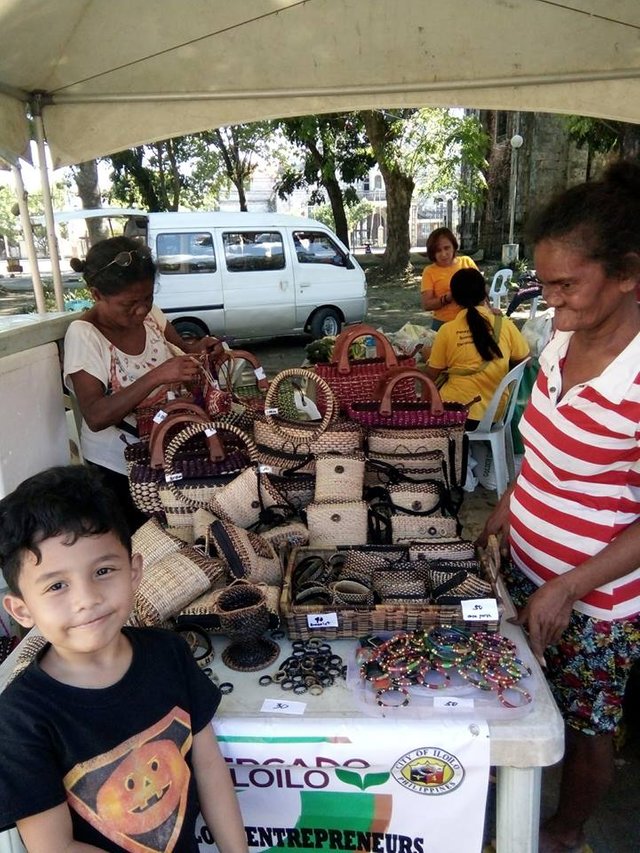 Rattan belongs to the family of palm trees it has more than 600 species.Rattan usually grows in the Philippines and Malaysia.It has been known as manila or malacca, named after the ports of shipments.
Its pliable stem is thinly cut and cleaned to make it into a certain product you wish to produce.Some are using it to make furniture,bags,decorations, jewelry boxes, lampshades ,hammock , etc.I can say that it is also a versatile plant.
If you are within Iloilo City, you can visit "Mercado De Iloilo* every Saturday.Aside from the woven products, they are also selling Guimaras Mangoes, dried fish, ginger tea powder, organic fruits and vegetables and home-made delicacies.
You can help small aspiring Filipino entrepreneurs if you buy their products.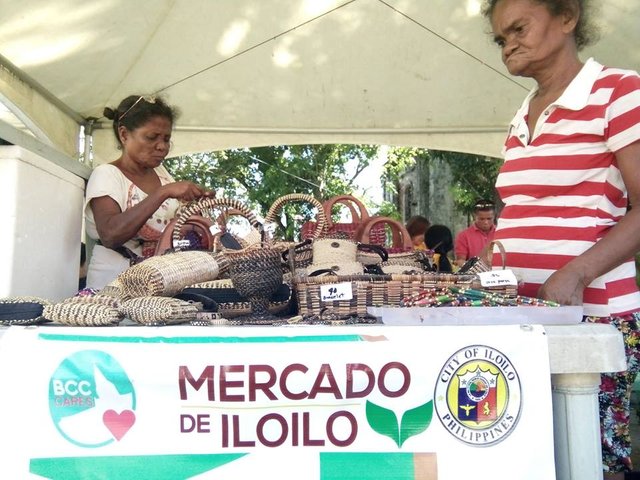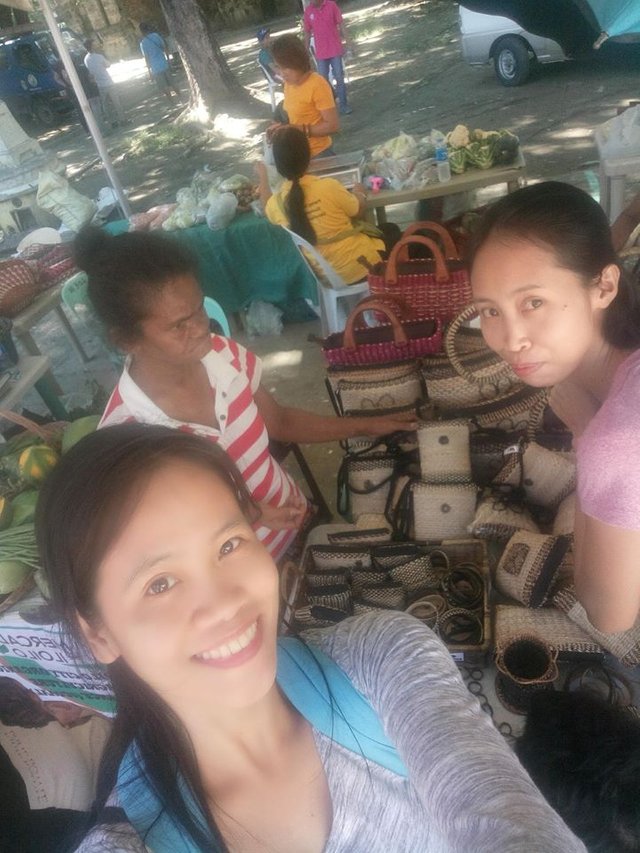 Let us all support our fellow Filipinos' dream!
Thank you for reading!
@purpleheart
May 30,2018 @ 11:36 am.

I thank @iwrite and @purpledaisy57 for mentoring me.
Our mentor @surpassinggoogle has been very supportive of our group #Steemitdiversify and other groups too. Please support him as a witness by voting him at https://steemit.com/~witnesses and type in "steemgigs" at the first search box.
If you want to give him witness voting decisions on your behalf, visit https://steemit.com/~witnesses again and type in "surpassinggoogle" in the second box as a proxy.
Others that we should support are: @henry-gant, @kenny-crane, @beanz, @teamsteem, @good-karma, @busy.org, @esteemapp, @hr1, @arcange @bayanihan, @acidyo, @anomadsoul, @steemitph, @jerrybanfield, @darthnava, @paradise-found, @bobbylee @geetharao, @stephenkendal, and @richq11; they also have supported us. Thank you very much.