Not standard use of the ferris wheel
The Far Eastern winter is not a joyful time of the year for me, as the frosts reach a critical cold.
It is difficult to make a walk.
Want humor and life:
A walk in the winter is described with interesting words and sentences - stick your nose out onto the street, exit into open space.
I don't like the cold, but to be more precise - I don't like it very much, but the reason is that you at home walk almost in your underpants (warm, good), and it's freezing outside at minus 20-30 degree Celsius and you should dress appropriately), with the expectation that you spend another hour there - thermal underwear, pants — one, second, third, T-shirts, sweatshirts, turtlenecks, hat, mittens, felt boots, etc. etc.
But, something happened that made, me want to go out for a walk in the cold.
Since I live next to China, I see them when the walk. Their side has a beautiful and interesting illumination. Аnd now they have decided to take a photo and video on the Ferris wheel.
The first day - incomprehensible picture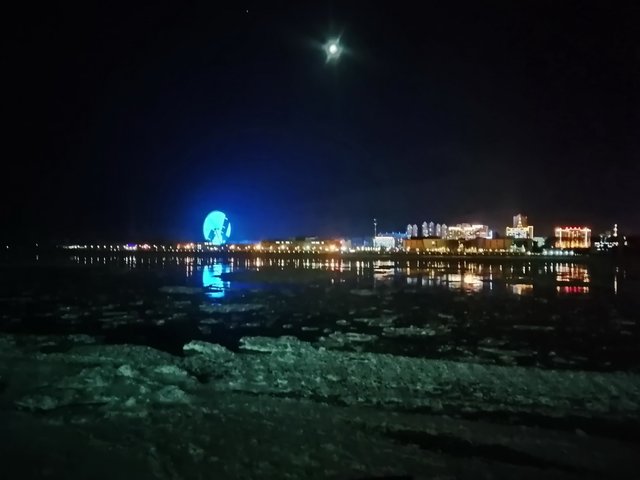 The second day - lily of the valley on a blue background (although from a distance, also insane)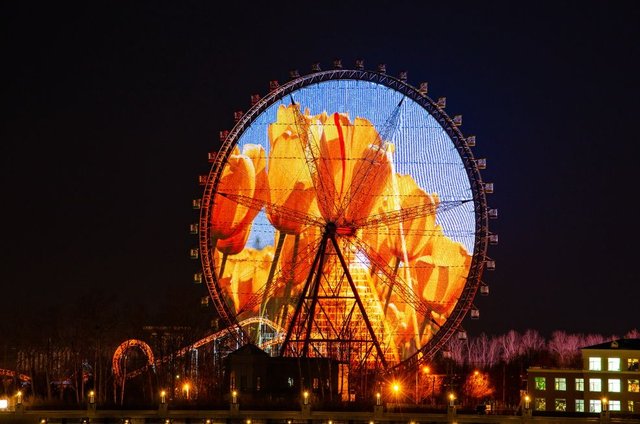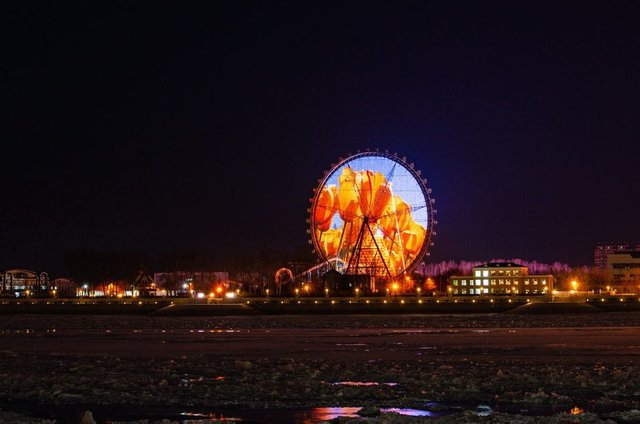 Nikon D5100 + AF-A NIKKOR 55-300mm 1:4.5-5.6G ED
The third day, in general, beautiful - red everything!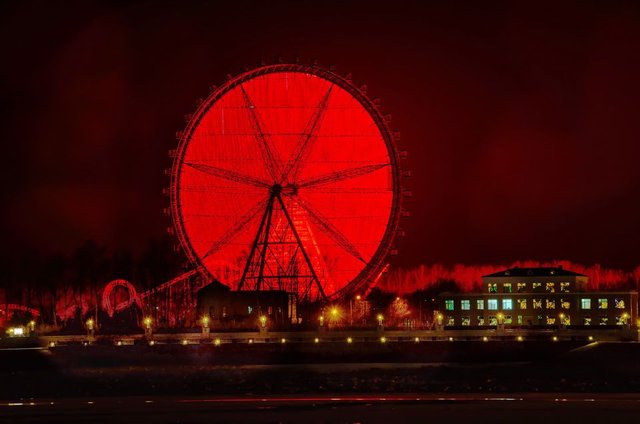 Fourth day - WOW! Films began to show about the Russian-Chinese relations. Ah yes, well done Chinese. They know how to lift the mood and we want to walk when the weather is very cold.
Now my curiosity is bursting with me, will there be anything else broadcasting on the "channel"?