All photos taken by me with a Fujifilm Finepix A210 except where noted, with some Lightroom post processing.
This is a continuation of my little Utah series of posts. This is from a trip I did back in 2010. Here are links to the other posts in the series:
https://steemit.com/travel/@oldmans/my-property-utah-series-1
https://steempeak.com/travel/@oldmans/the-trip-to-the-camping-spot-utah-series-2
https://steempeak.com/travel/@oldmans/zion-taylor-creek-hike-utah-series-3
So we left the camp spot and started the roughly 2 hour drive to Bryce Canyon NP. We were going to go up the main canyon in Zion on the way, but unfortunately it was shuttle buses only. Since avoiding crowds was important on this trip, we decided to push on and find something else to do along the way.
Click images for larger view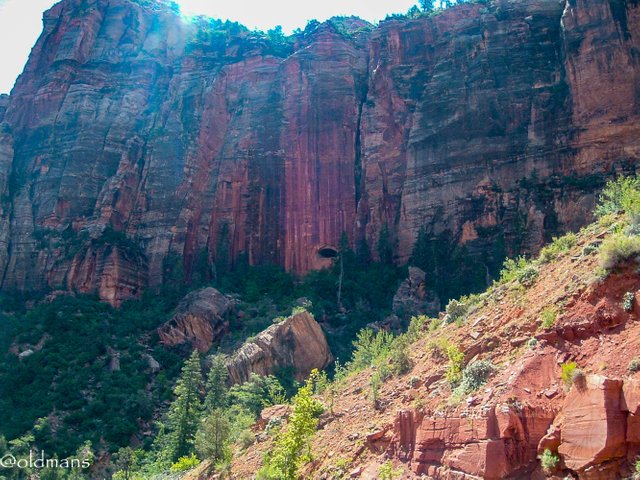 A look at the tunnel entrance on HWY 9 that leads you through the mountain to the eastern part of the park.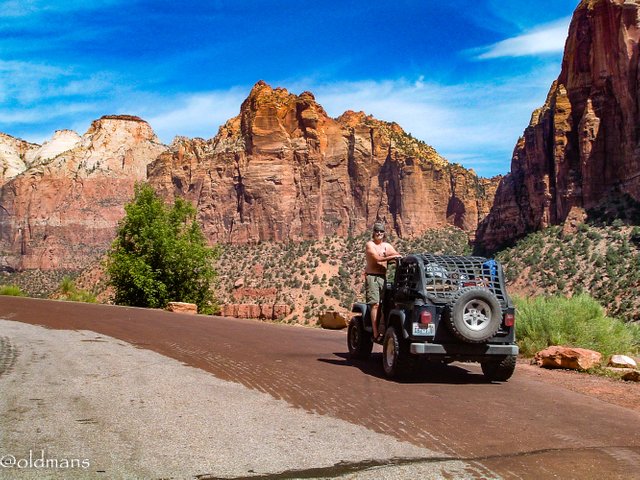 Another reason we didn't really want to get in a shuttle bus. We had open air transportation, and I'm not sure my shirtless attire would have been appreciated. :) Taken by my travel partner.
As we exited the tunnel on the east side we saw a park ranger and asked her if she knew of any small hikes nearby. She told us about an unmarked pullover just past a small bridge. We followed her directions, went down the bank off the road and followed the dry stream bed under the bridge. After a little walk we opened up to this view. An arch like feature at the end of a box canyon.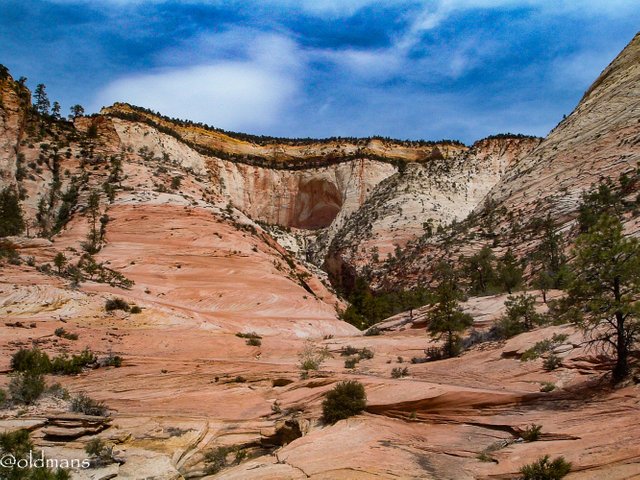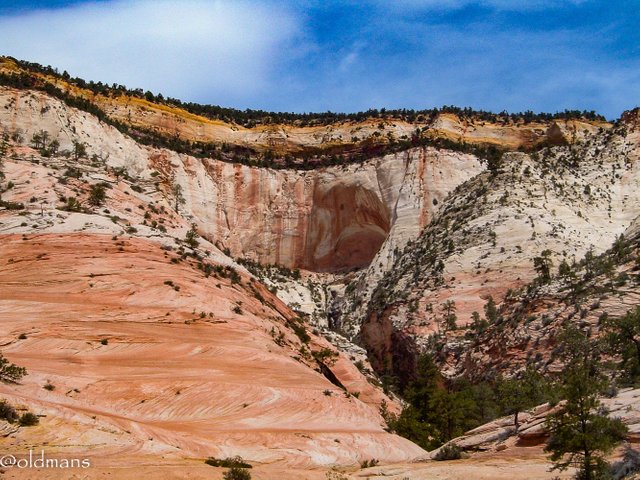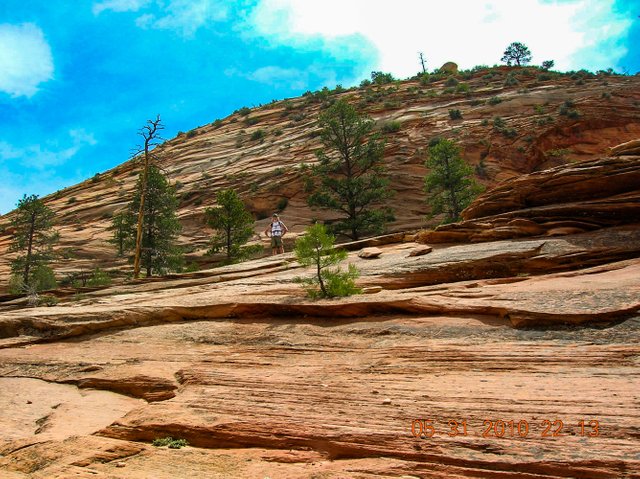 We searched high...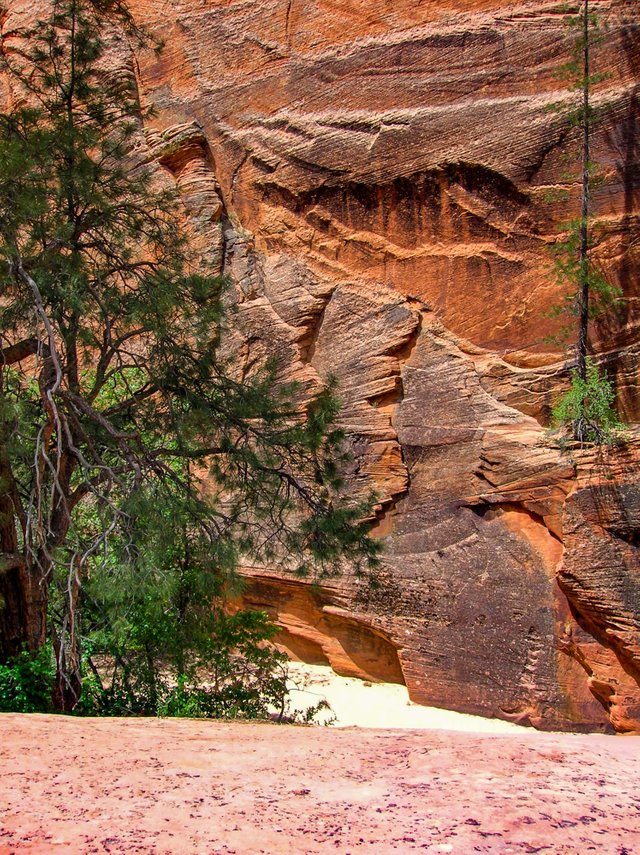 and we searched low, finally finding the entrance to the petroglyphs. The previous 2 images were taken by my travel partner with a Nikon E4600.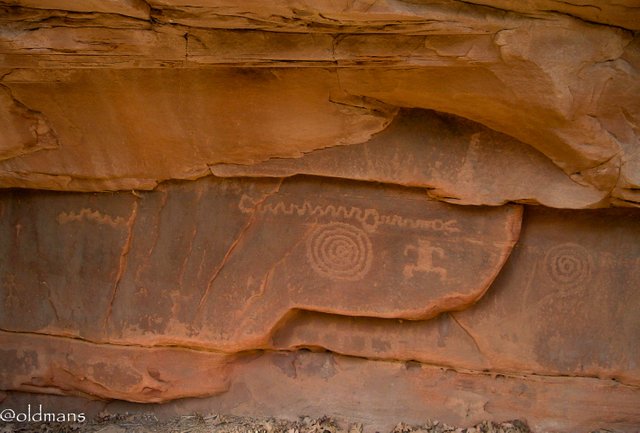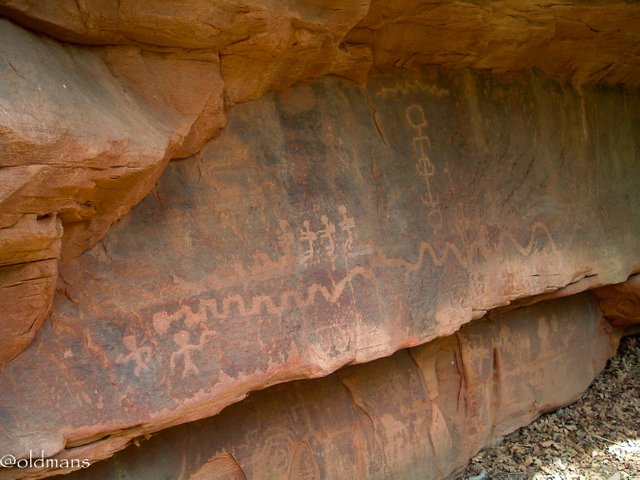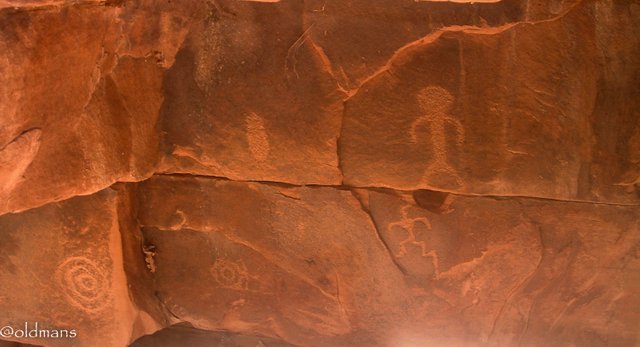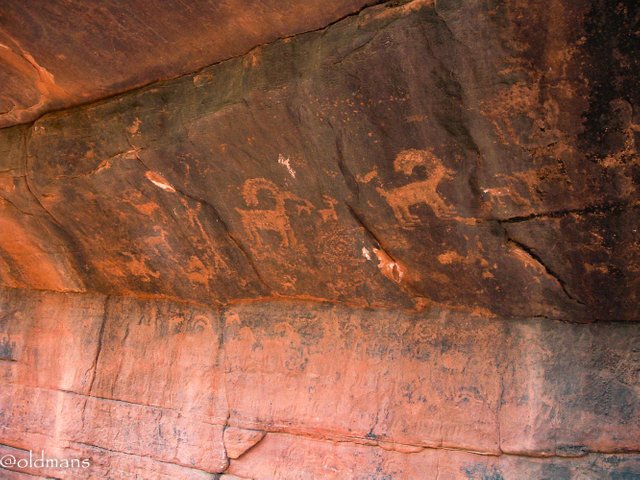 It was quite amazing to look at these and realize ancient people had been here enjoying/worshiping the beauty of this place. They were telling a story of their exploits. Original Steemians perhaps? :)
A great experience on a some what secret, unmarked, off the map adventure.
Off course if you Google Zion secret petroglyphs I think it all but gives you the location, but back then I wasn't carry a miniature computer in my pocket. :)
Click images for larger view
Thanks for looking and enjoy your day!