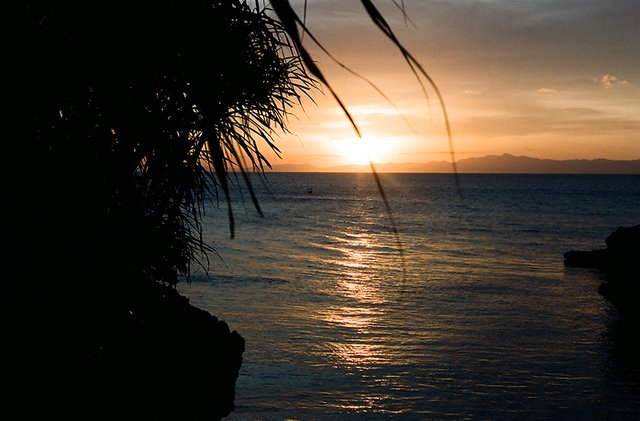 As you have probably seen from some of my previous posts, I love sunsets! Who doesn't I suppose?
On a recent trip to Philippines I spent some time on an island just a boat ride away from the city of Iloilo. My friends sister was getting married so it was a great experience and I was able to spend some evening relaxing next to the sea. It was another case of me feeling brave and only taking along my film camera, but I think these photographs came out pretty well considering! What do you guys and girls think?
The top image is pretty cool with the leaf falling through where the sun is setting. I also like the colours in the second image and the patterns in the sky on the last image. In the third image it's quite amazing how the light rippled across the sky, I've never seen anything like that before and made for quite a spectacle in person. The cameras depiction is not quite the same but also not too far off.
I'm in the process of compiling a selection of outtakes from my trip to Philippines. Although I was in the country for a few weeks you can be a little limited with only a film camera. I also left a bunch of the films at home and had to span the whole trip with only 5 rolls of 36 exposures. Sounds like a lot but as you know with film cameras it's always a bit of an experiment, you never know what the results will look like!
I will post up the other photos later, but these are a little teaser for you to enjoy.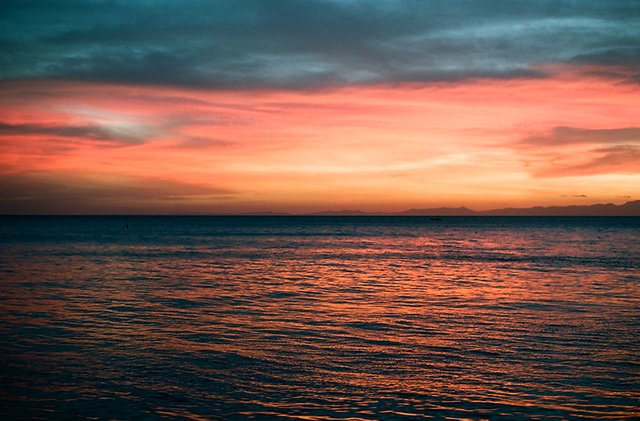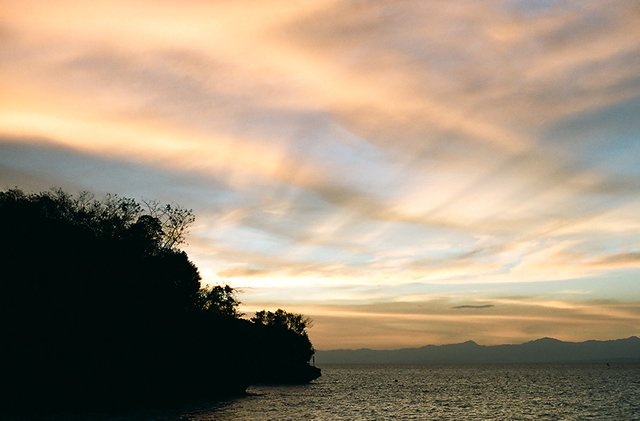 ---
More from my Travels:
Exploring Helsinki - Finlandia Hall by Architect Alvar Aalto
A Selection of Outtakes from Kettle's Yard in Cambridge
Exploring Naoshima - A Visit to the Lee Ufan Museum
Naoshima - Tadao Ando's Concrete Walls
Exploring Osaka - Inside the TRUCK Furniture Showroom
Exploring Tokyo - Hama Rikyu Gardens
Exploring Tokyo - A Visit to Sensoji Temple in Asakusa
Exploring Kyoto - Tenryuji Temple & Grounds
---
Please follow me @oen for more interesting art, design and travel content.