Come on, hamham waterfalls
Hamam is a very familiar name among the tourists. Many people who did not see this wonderful beautiful fountain named on their own bucket list. I can not understand when it will go! This is the proper time to travel to Fountain. Now turn from this fountain of Kamalganj upazila of Moulvibazar.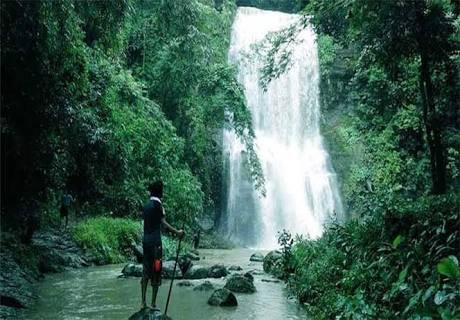 The Hammam, which grows up to 150 feet high, is covered with green clay grounds. For a long time, the fountain behind the scenes has started attracting tourists for the last one year. Already many tourists have traveled here. If you think of the benefits of the road going here in the dry season, you will have to be upset.
Please upvoat this post & follow me @nspalash