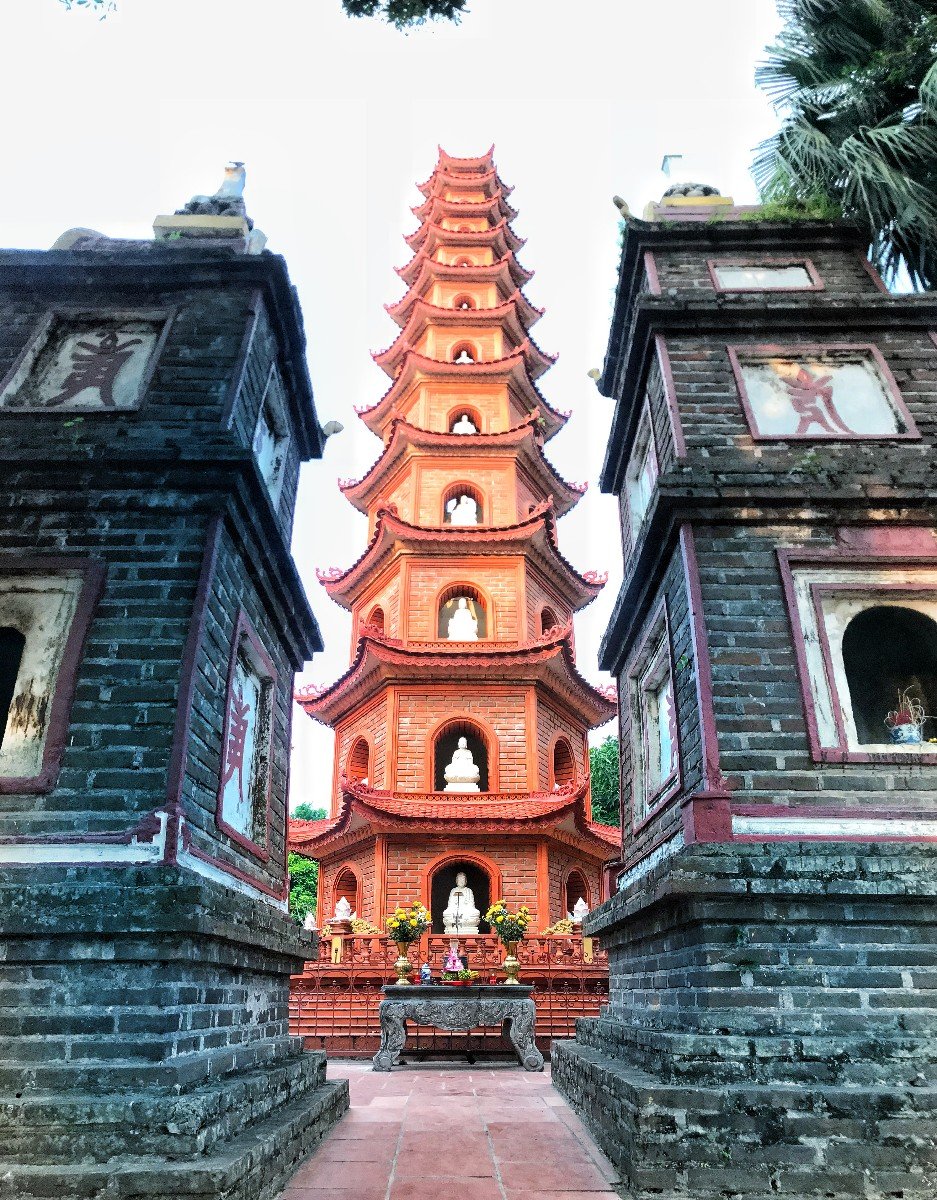 ---
I used to think if I bought a better camera that I would magically become a better photographer, but that's not true.
Ignorance really is bliss. I liked it better when I didn't know that and could just blame bad photography on my phone (although it DOES help to have a nice camera, it's not EVERYTHING).
The truth all came out in Hanoi, when I got the chance to meetup with steemian @jumartphoto at Tran Quoc Pagoda by West Lake in Hanoi.
For some reason I REALLY wanted to go see this pagoda. I don't know why, because after you've been in Asia for awhile, you see so many temples that they all kind of start to blur together (and no, not because you're drunk).
Seeing it was better than I imagined because I never thought I would get to experience photographing it with @jumartphoto, whose photography I really admire!
I was so excited when he agreed to meetup with me in Hanoi!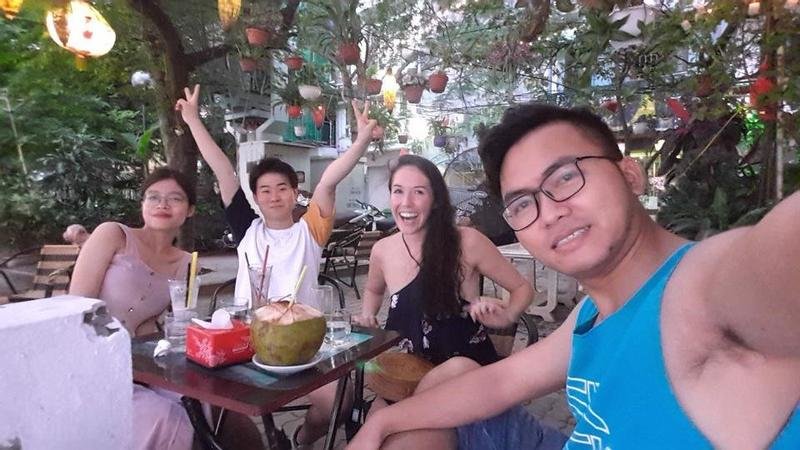 (us with two other steemians that I'll write about later :)
He has a legit camera, but that's not the only reason he's a great photographer. He let me take a picture with his camera, and lets just say he puts anything that I attempt to do with a camera to shame.
And that's when I realized for sure that it's definitely not all about the camera you own, but it helps to have a good one.
He told me that wide lenses are good for taking pictures of buildings because it helps you get in a tall building without cutting the whole thing off.
Now, here's a trick I picked up by spending too much time on the interwebs...
If you have an iphone you can do a vertical panorama to fit a tall building into a picture!
So this picture was actually taken with my phone with no wide lense! This is one of my favorite new tricks I've picked up recently for photography with a phone (if you're like me and that's the only equipment you have).
I hope one of you can use this trick! How do you think it turned out?
This photo is for the architecturalphotography contest by @juliank
---