I had forgotten how completely and utterly fucking nuts India is. It's so scuzzy and chaotic you still can't believe it. But vibrant, colourful and exotic like nowhere else. Hop on your moped and into the foray and it's adrenalin carnival all the way.
The GF and I did a house exchange with a couple of literary Anglophiles who live in Delhi, but have a couple of apartments in Goa, so the blessing of free digs, cush pad with pool and mod cons just on the edge of Candolim. Candolim, we discovered however, has become a Mecca for retirees winging in direct from Birmingham and the North on Thomas Cook package deals. The beach road is therefore brimming with Brummies with a penchant for booze, bingo, karaoke and quiz nights, and every corner is touting their song loud and proud. Its a little surreal. Goa has definitely passed it's use-by-date as a laid back retreat destination, but you still gotta love the all embracing disarray of this country.
And no complaining about about endless beaches on a balmy ocean, sunshine in the high 30s and seriously good Goan grub all day everywhere for pennies - even if surrounded by obscenely bronzed sagging old folk. Also, the middle class has risen a new breed of Indian and Russian tourism to complement the Thomas Cook crew. Costa Del Sol ain't got nuthin'.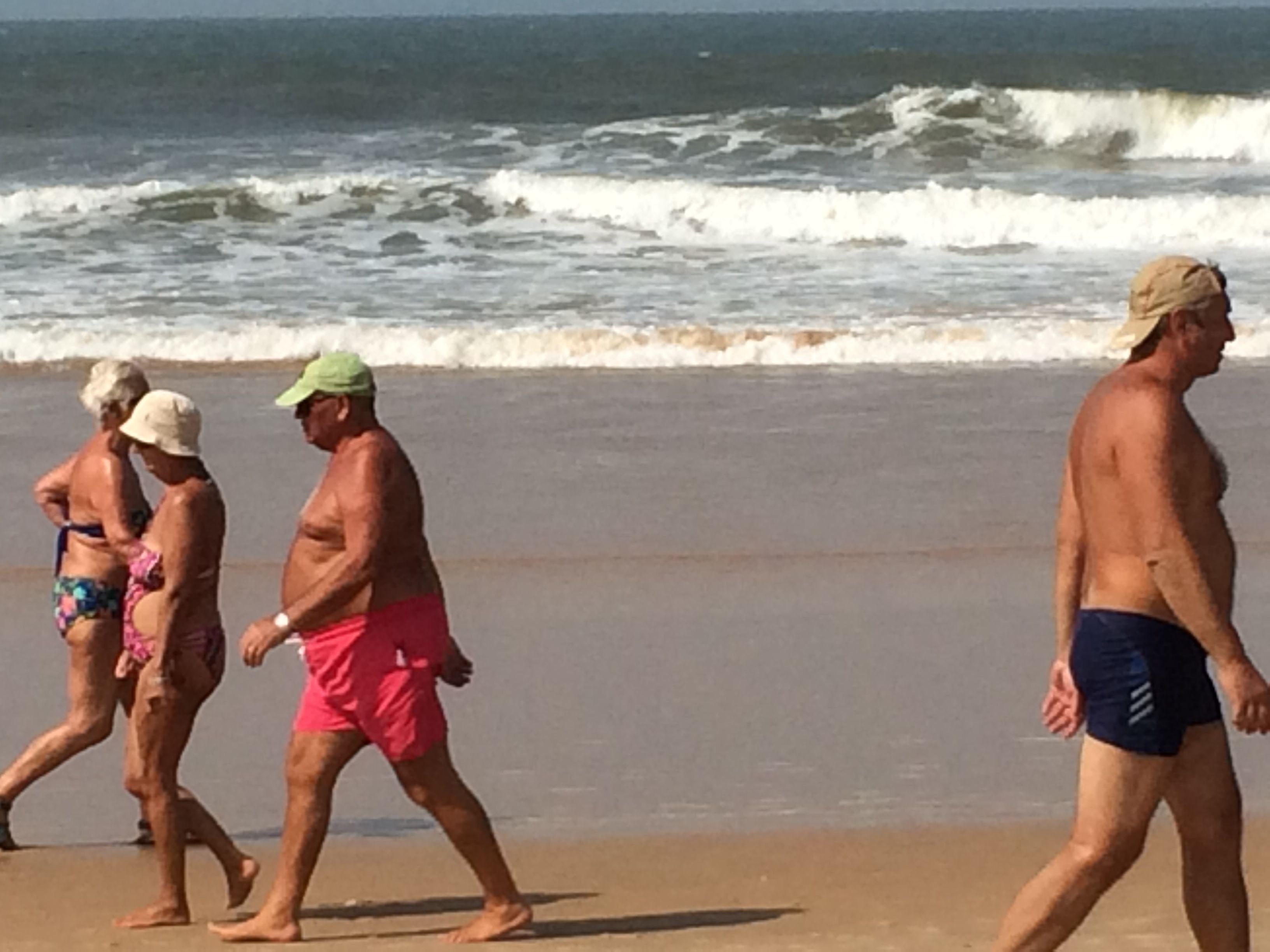 Up North from Anjuna to Arambol where the hipsters roll, no less of a throng of young blood Israeli's banging their drums louder'n any native, and blond waifs all strutting about midst the ancient toothless hardcore hippies and trippers and tattooed yogis young and old. Quite a scene. Not to mention the best fish thali this side of the sun (at Eyes of Buddha on Arambol beach) - incendiary flavours and spices. Nothing will ever be the same again. (LSD no longer required.)
So, after experimenting on an accelerated path to the next life via moped on these roads, we rented a car (with no papers) and headed South - and still, like entering into any turbulent stream of life, driving in India requires relinquishing any sense of control and riding the jet-stream wherever it takes you. There are no rules or regulations (though they exist in theory). Only a kind of miraculously semi-functional chaos - you just get in the flow of the vortex and go. Case in point - minor and major junctions are absolute lawless disorder requiring a native state of mind to negotiate successfully. i.e. an opportunistic intention to keep moving in the direction you think you want to be travelling, with no hesitation, breaking or accelerating according to the closing or parting of the surging wave of mopeds bearing families of 5, or riders plus 6' fish (shame I didn't get that shot) belching wonky diesel wagons overflowing with field workers, or just about anything else you can or can't imagine coming at you left or right, front or back, bigass horned buffalo wondering about randomly in the middle around which everything else flows (as they obey the non existent rules even less) - and everything just keeps flowing somehow. Bit like a butterfly hits a buffering airstream last minute and gracefully glides over the bonnet of your car and away into the sunlight - sort of like that, but with infinately more noise. Thus (via police trap trawling for bribes) there is a frenzied flow into which one enters in order to get from Z to Q, where you arrive miraculously, suddenly squeezed out into a calm backwater, quietly drifting along your way.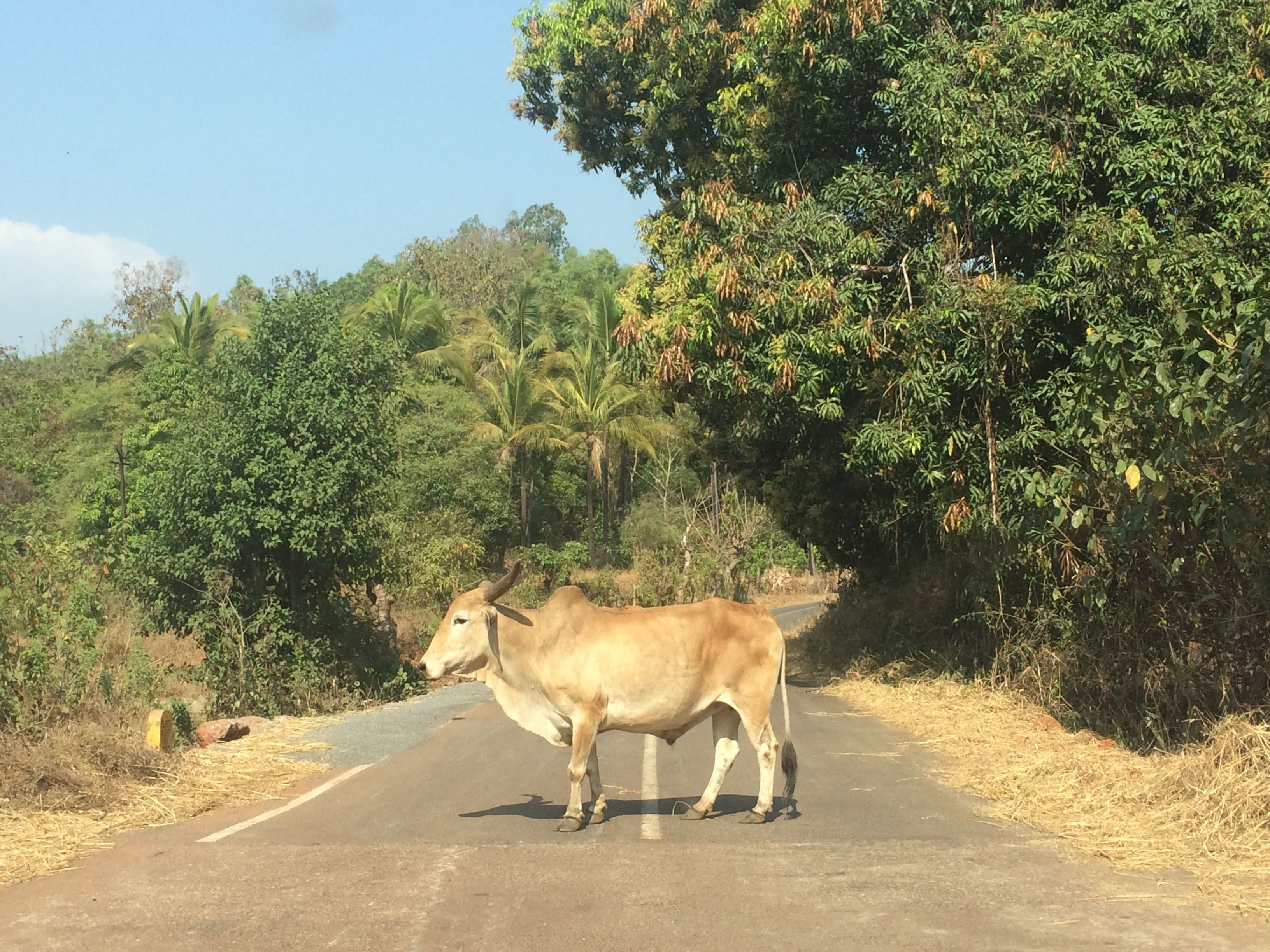 Still a bit more laid back in the South then, less developed, but saturation of all the worlds quiet spots seems inevitable. Palolim offers the most idyllic beach, yet the palm lined edges of the bay are now already packed end to end with huts and restaurants offering burgers or shakshuka and is the (not-so-new) alternative blonde waif and Israeli drum bashing grounds of the South. Agonda remains pleasant, vibrant waters in a larger bay, a little lower key, and reasonably civilised in my own subjective terms.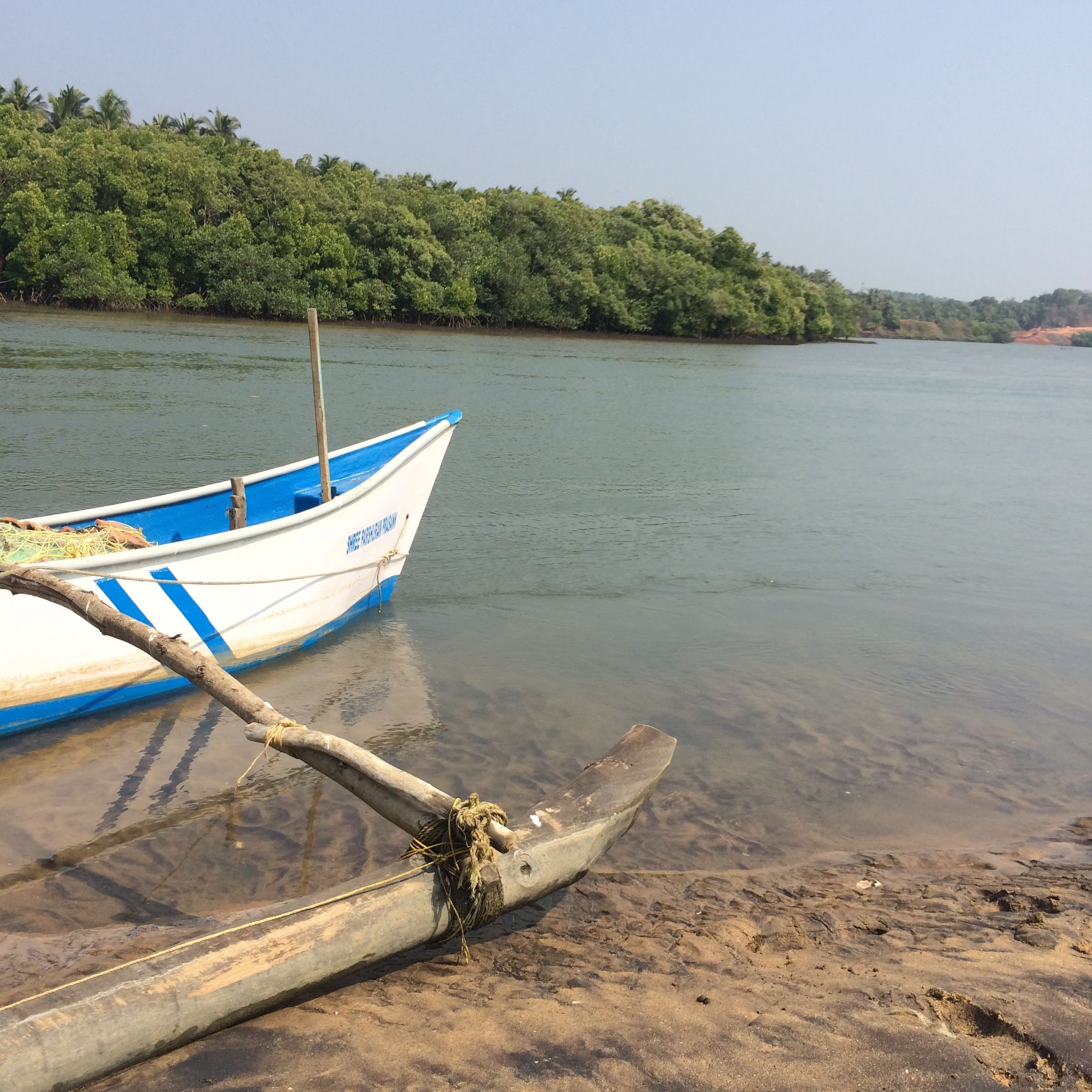 There are still a handful of protected (turtle breeding grounds) and more or less deserted clean beaches towards the border of Karnataka.
Inland, climbing into the hills, there's a handful of peaceful National Reserves (praise the lord) where a few agrarian villages are scattered, tending verdant rice paddies and idyllic betal palm lined irrigation canals and gardens.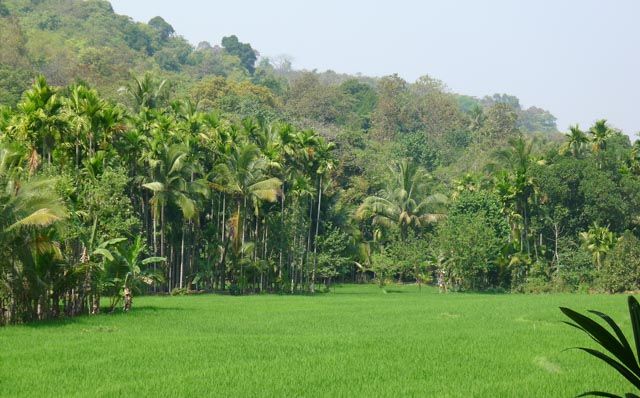 The jungly National Parks and backwaters are definitely the best bet if you want to escape every wanker and hustler under the sun. Otherwise - forgetaboutit!
Meanwhile, back in Candolim, braving the Brummies (yes, alright, I am a snob) the GF is getting dark as a native, and I'm working on a shade of pine (thanks to the Nors blood.) Loving every moment of it all, finding the beauty everywhere through it all, getting fit, and forever grateful - but probably won't be back to this corner of the world again soon, so long as there are others yet unexplored or quite so exploited.
Namaste.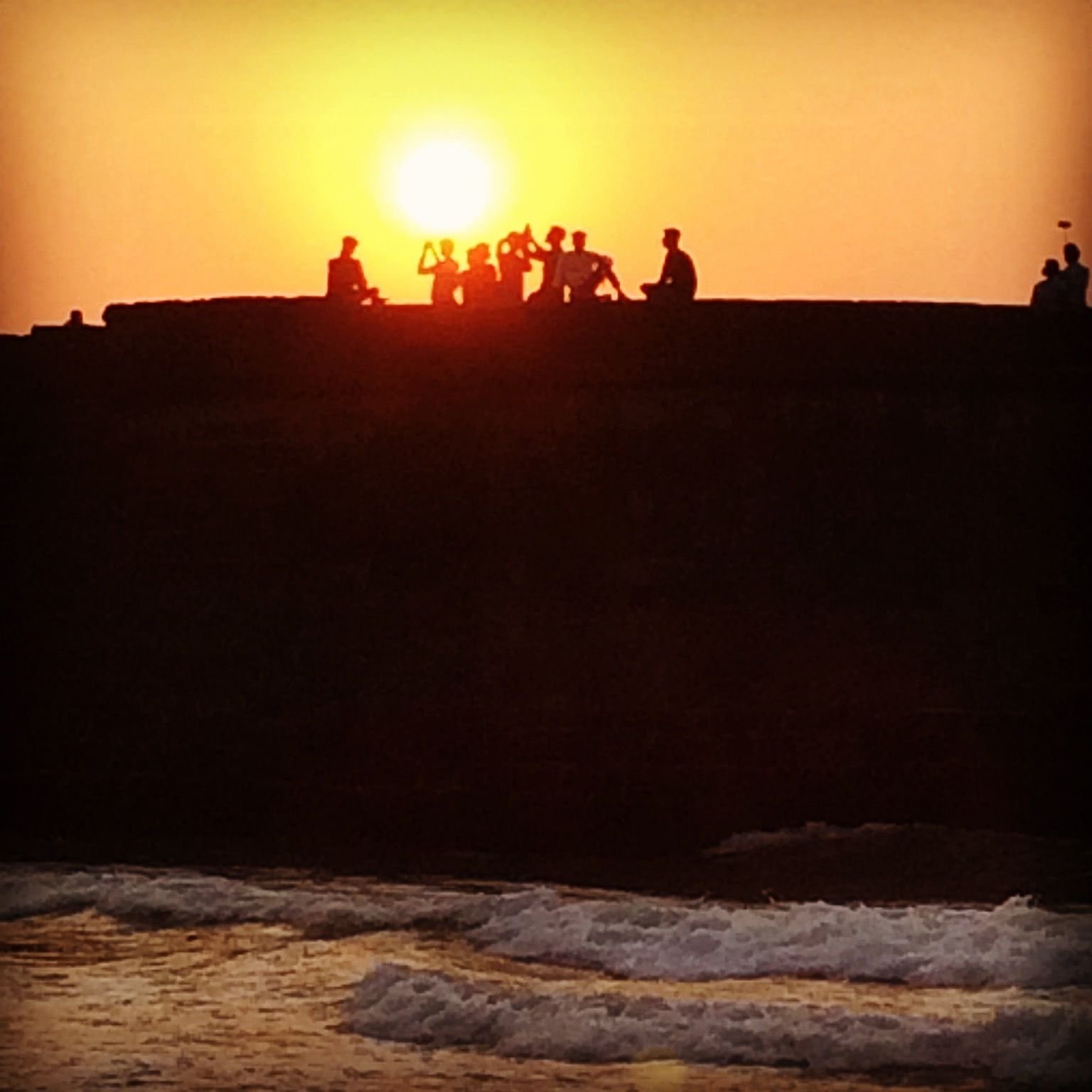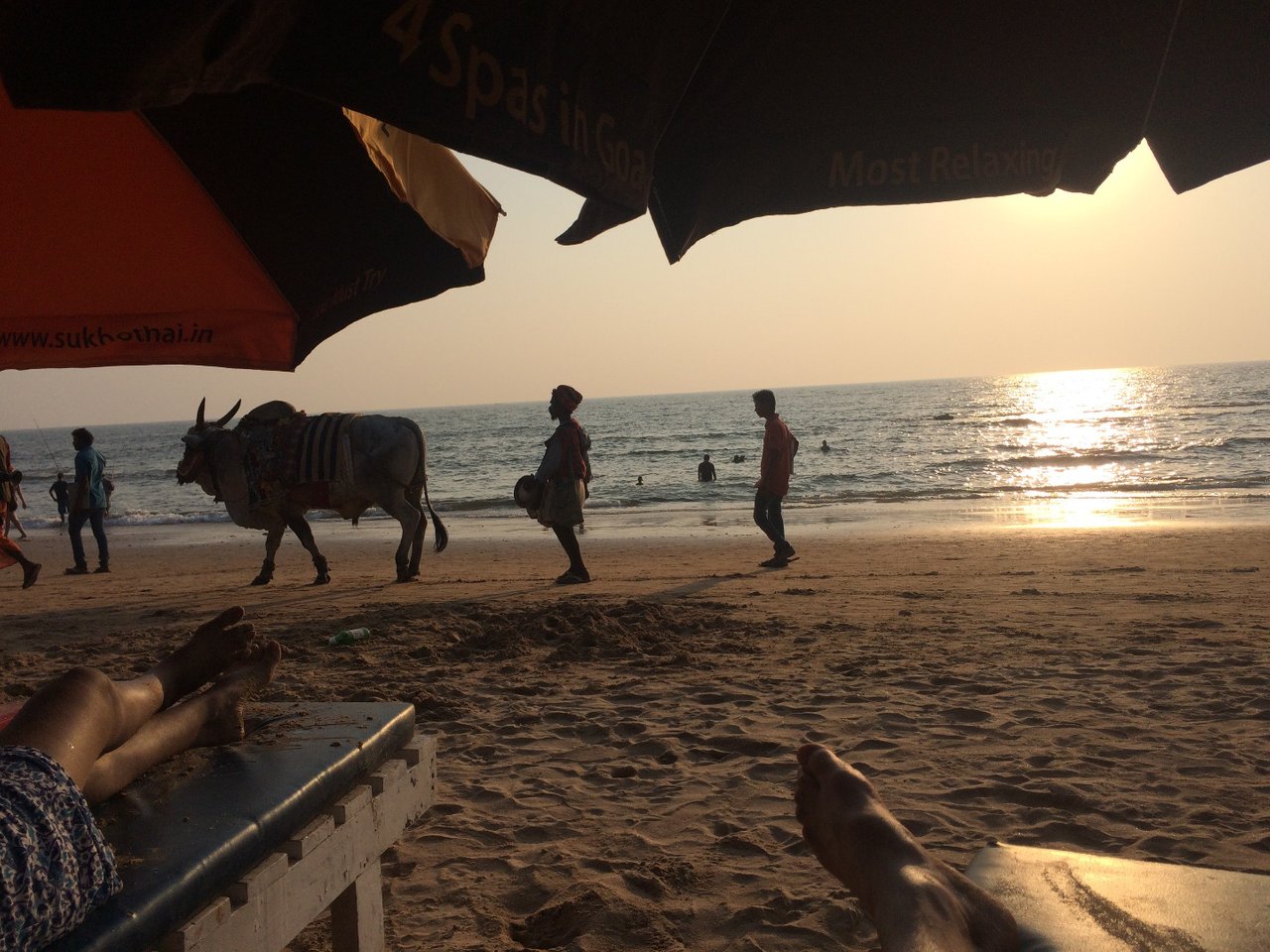 Who needs banks!!!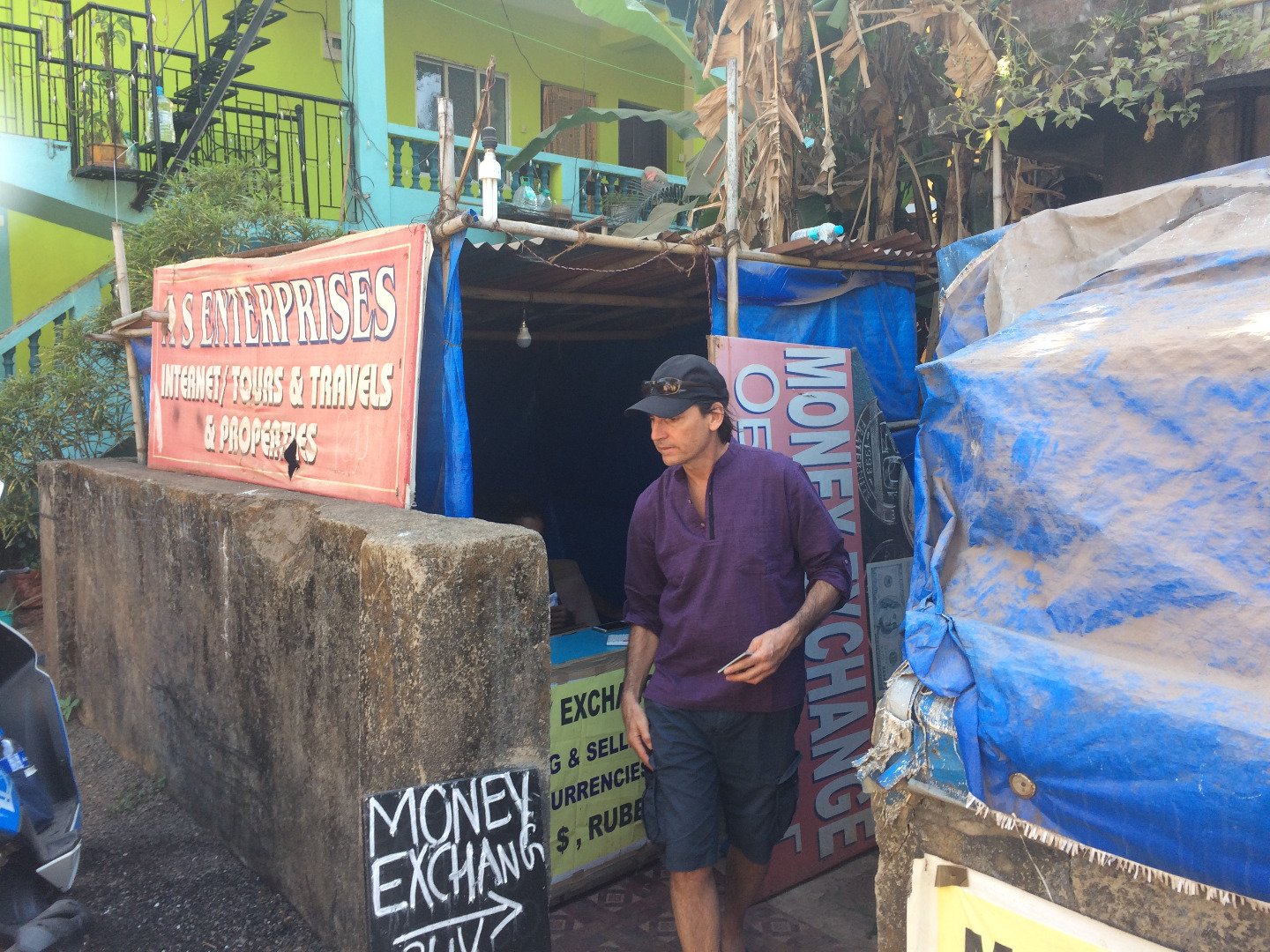 And how's this for wiring!