3 restaurants, in which food is not the main thing
The restaurant business has long gone beyond simply organizing a meal. In an attempt to surprise guests, restaurant owners climb into the mountains, to the bottom of the ocean and even into snow castles. Yes, in such places you do not just stop by for a snack, but to get an unusual experience that can not be compared with a banal campaign in a cafe around the corner - always please!
- Labassin Waterfall, Philippines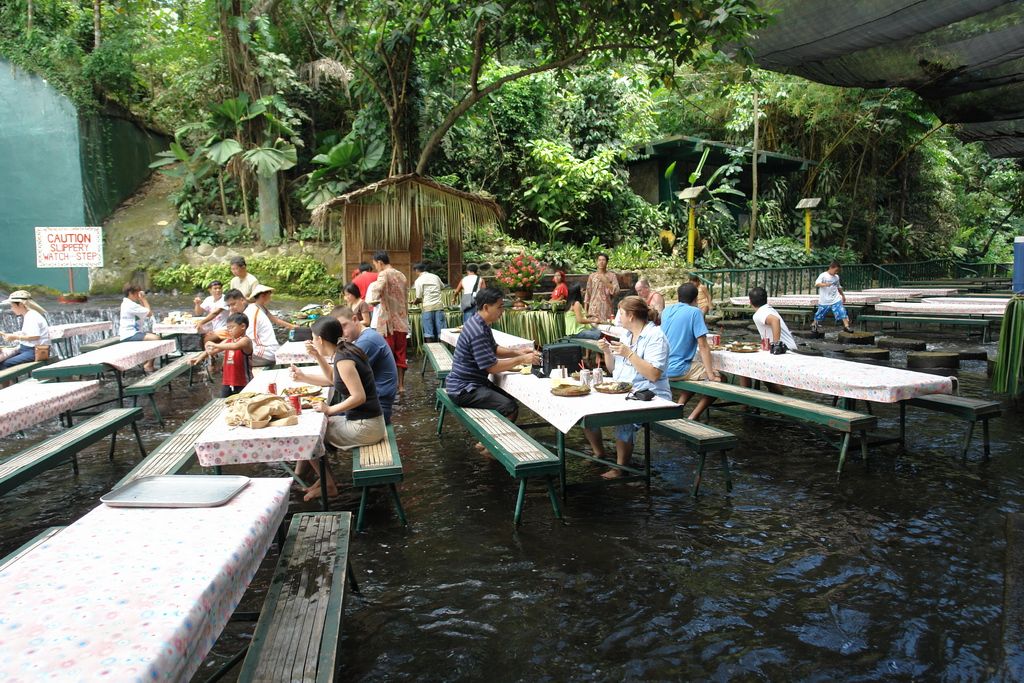 In the Philippines, there is a resort Villa Escudero, where you can go to the restaurant Labassin Waterfall, located at the foot of a small waterfall. Tables stand directly in the water, and the restaurant is visited for the most part by tourists who want to taste Philippine cuisine in an unusual setting.
The Grotto, Thailand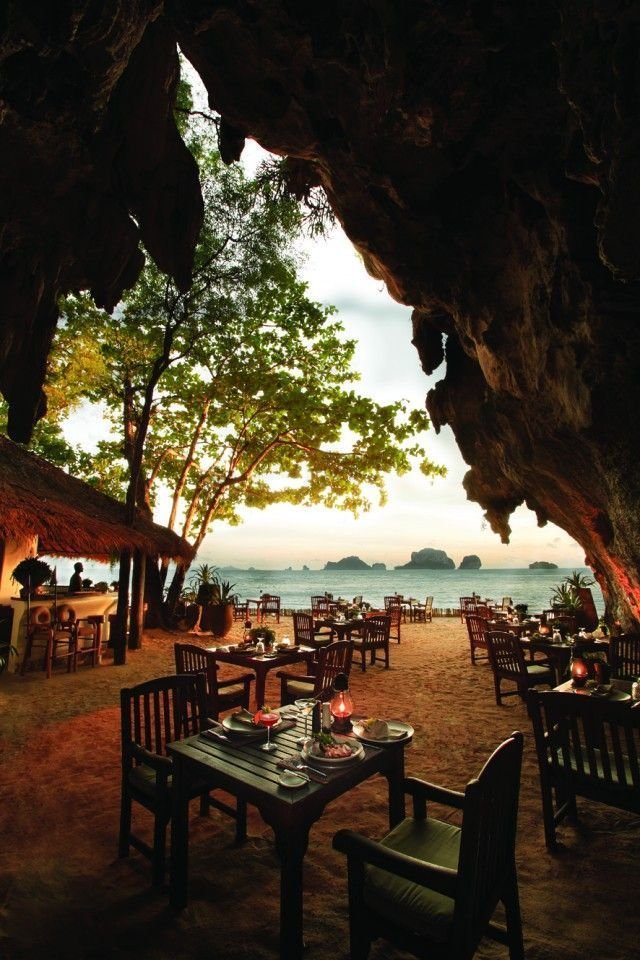 Romantic restaurant The Grotto is located in a limestone cave on Phra Nang beach in Thailand. The establishment belongs to the resort of Rayavadee, but the table can be booked, even if you are not his guest. A specialty is seafood on the grill, which are served in the evenings several times a week. At other times, guests are offered light snacks and desserts.
- Treepod Dining, Thailand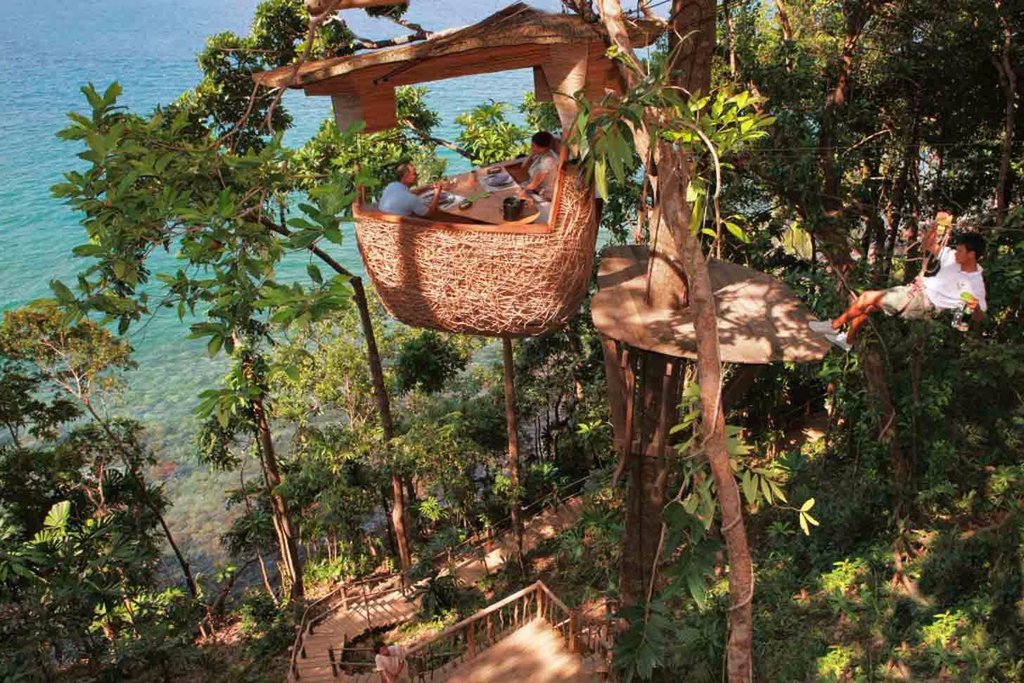 It seems that the owner of this restaurant somehow thought: "Have dinner in a bird's nest?" Why not? »There you can have a good rest, and it seems that its waiters are not bored: dishes are served with a zip-line to three" nests "at a height of 5 meters.