Death Valley National Park
I've not had much opportunity to visit the Western part of the United States. Recently, I took a trip with my company to a conference in Las Vegas, Nevada for a week. A week is a long time if you've ever been to Vegas! After about two days, I was tired of drinking and gambling so I rented a car and took the two hour drive to Death Valley National Park.
I've always been fansinated with Death Valley since I was a kid and first heard about it. It is the lowest point in the Western Hemisphere at 282 feet below sea level.
This is Badwater Basin.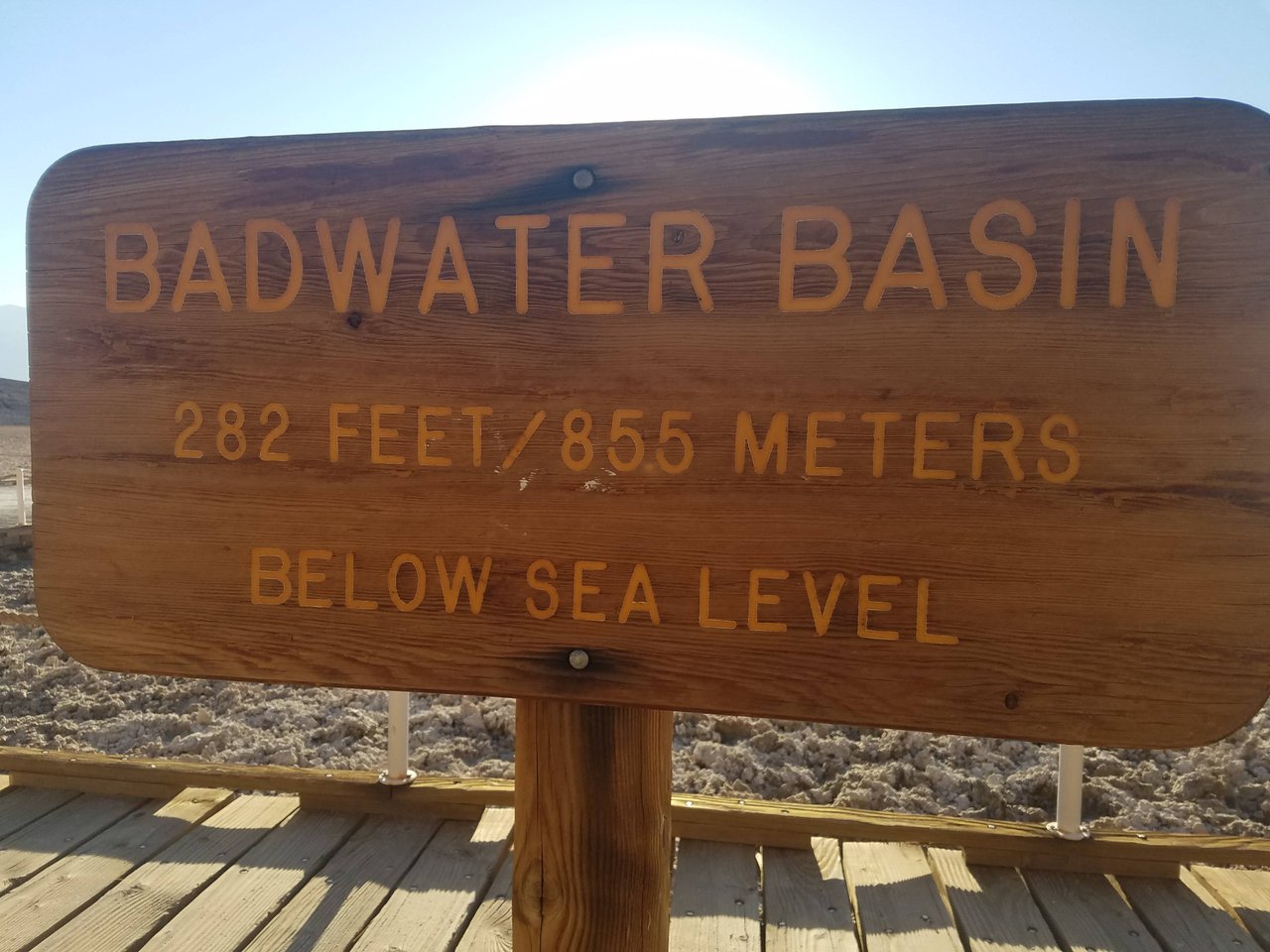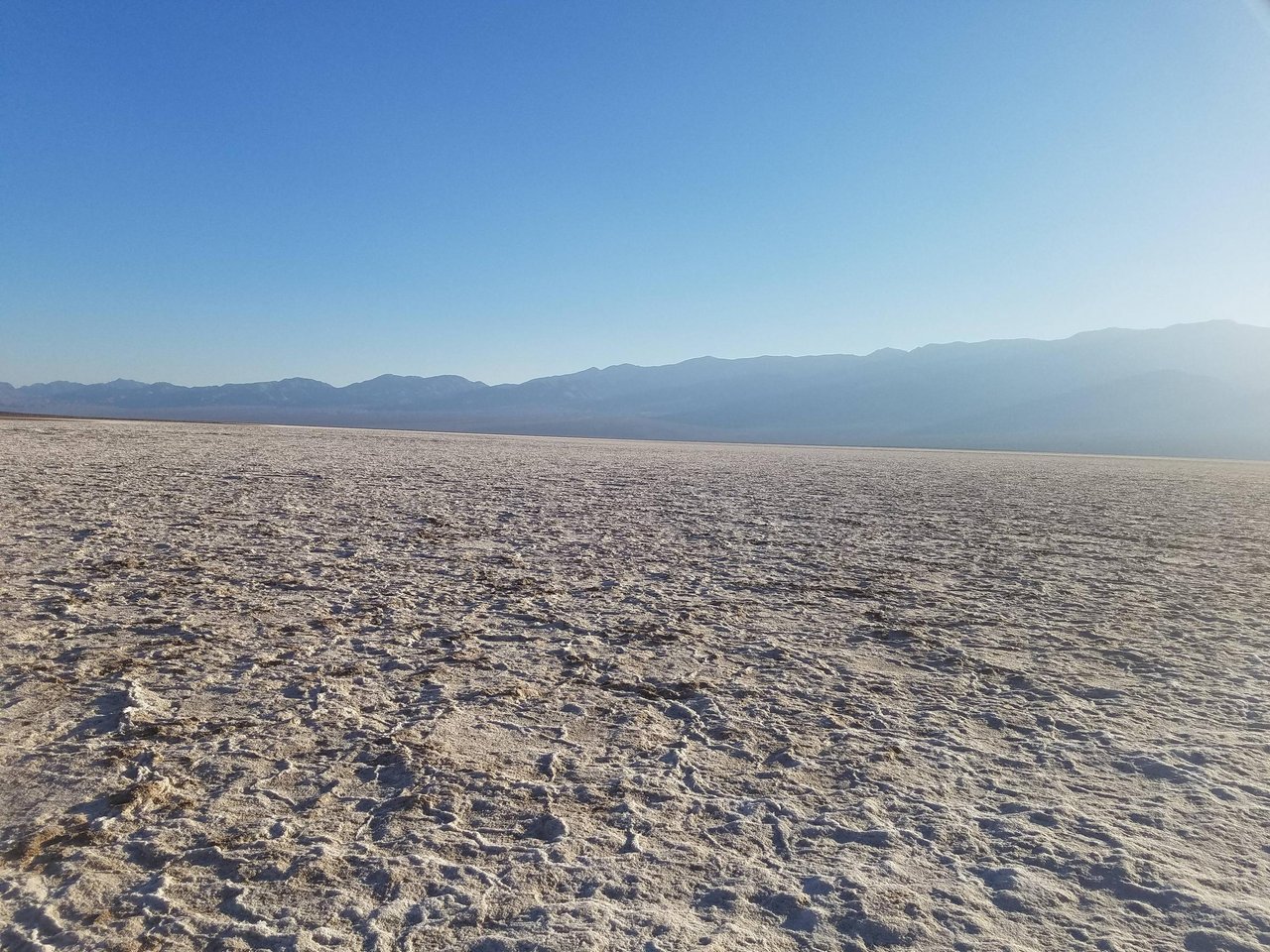 As far as the eye can see is a huge salt water basin. The white is solidified salt which once was a large salt water lake. The extreme heat evaporates the water. You can dig at the hard salt and after a few inches, water will begin to show. It's saltwater however and wouldn't do you any good if you actually needed it. At the time I took this picture, it was 118 degrees fahrenheit.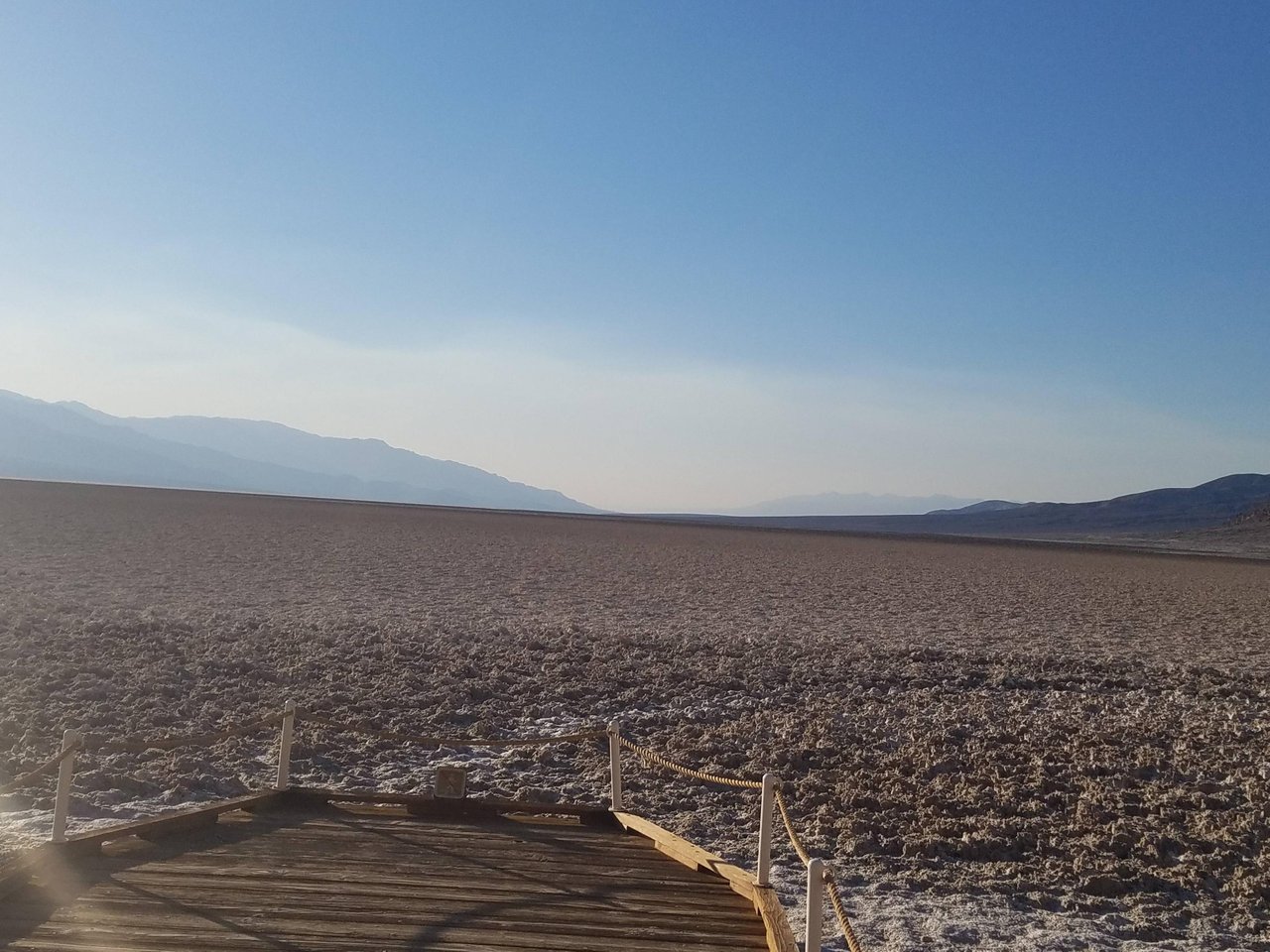 The Basin goes on for what seems like an eternity. I'd hate be caught out here without any water. During my 2 hour stay at the Basin, I didn't see any forms of life whatsoever. No flies, no birds, nothing!
Dante's View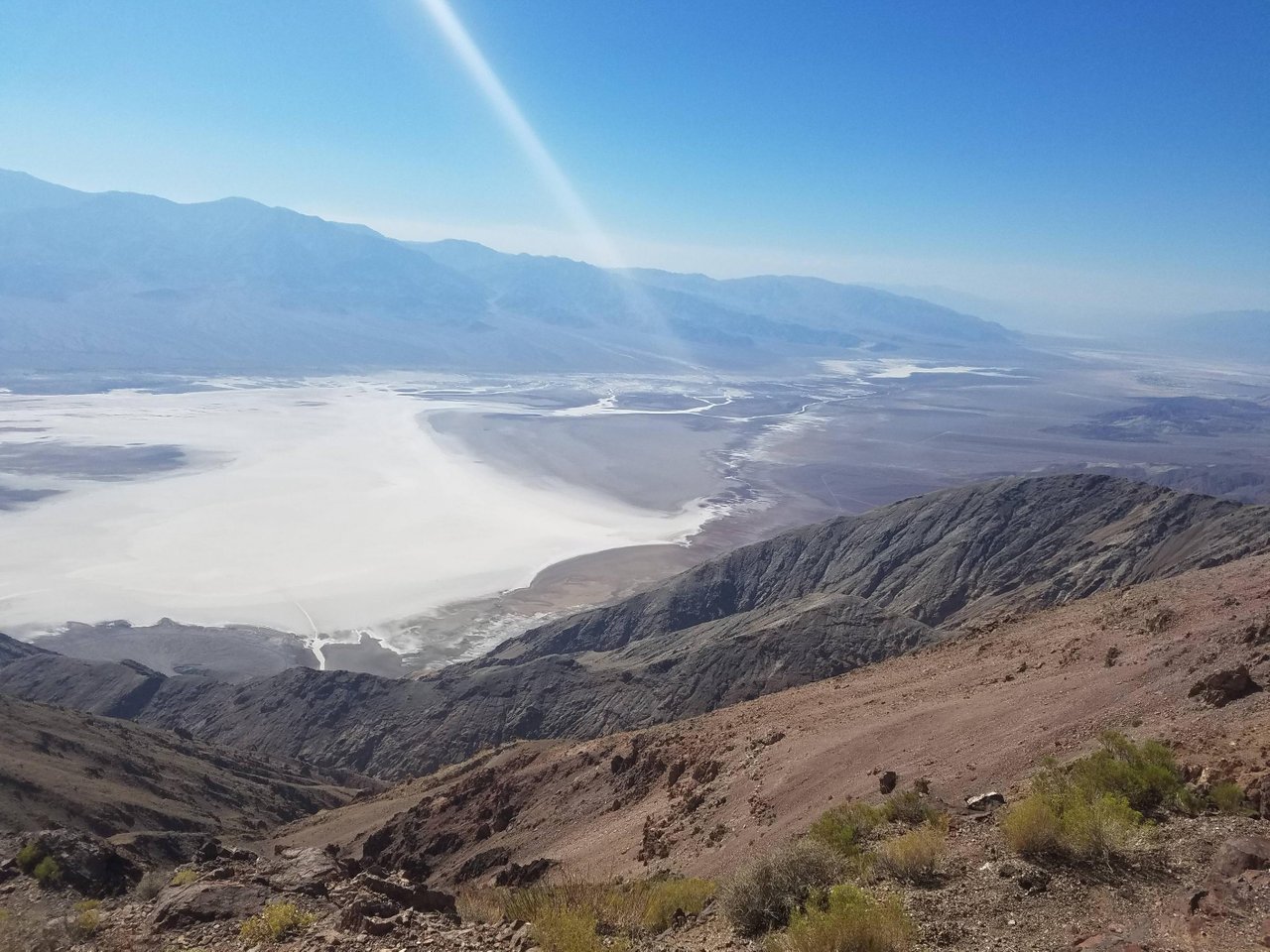 Going from 282 feet below sea level to 5,475 feet above sea level in a matter of a few minutes is crazy! The white at the bottom of this summit is Badwater Basin where I was previously. The sudden temperature change was a nice adjustment as it was about 25-30 degrees fahrenheit cooler than the Basin.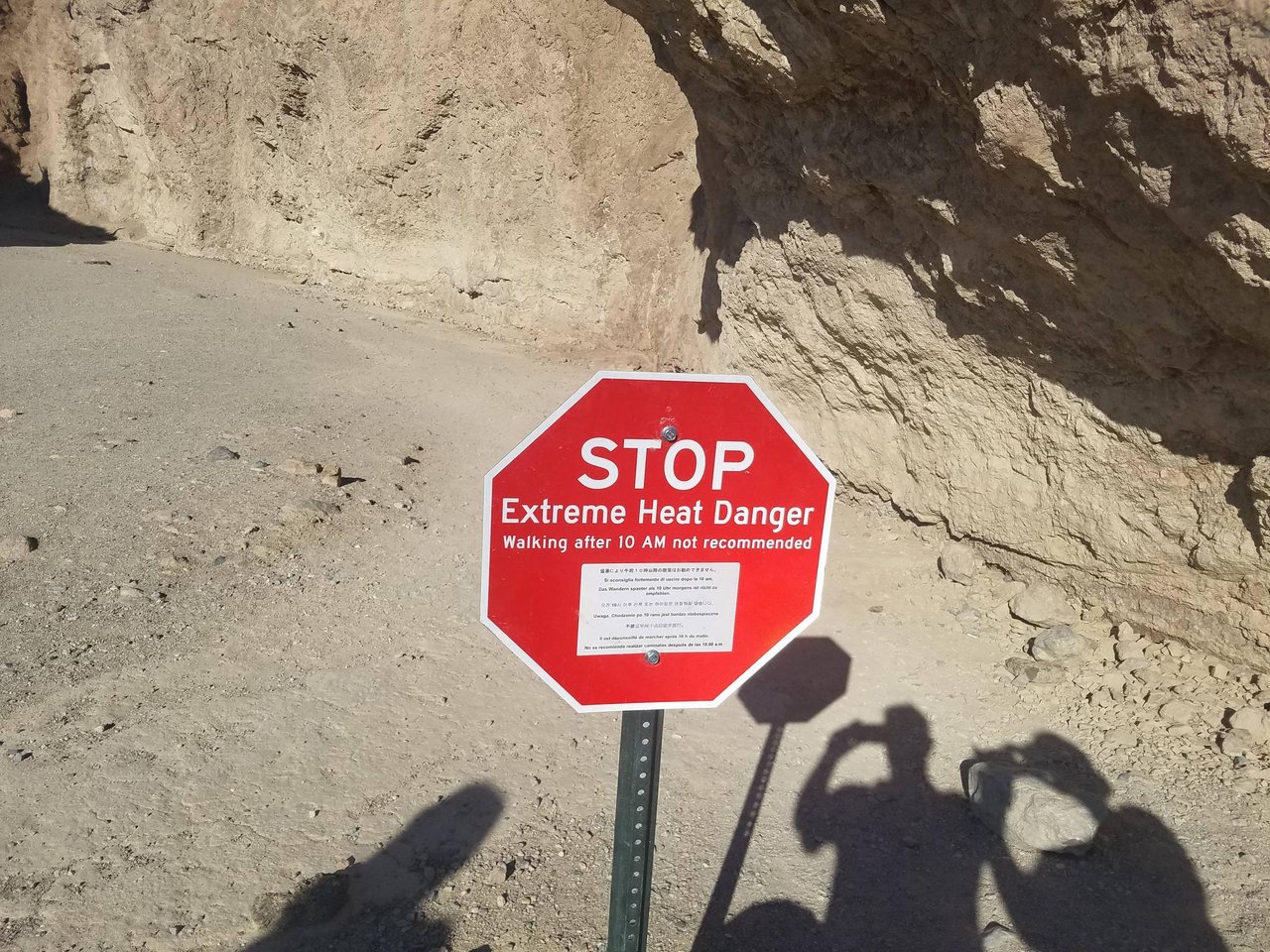 You know it's hot when you see a sign like this.
If you haven't had a chance to get out to Death Valley, I highly reccomend it. Living in todays world, you forget how unforgivable but beautiful nature can be. It is surreal to be in a place that has been evolving for millions upon millions of years.