Hooray Readers! Bringing yet another fun and crazy video to the community - Mr.P on Video!
---
After SF3 I made my way to Oświęcim (Auschwitz) in Poland where, after an excruciating two days of cycling, felt like a relief. It was time to find a hostel and relax so I could have a chance to recover my body condition after being sick with a fever, that started in Kraków.
On this video I decided to ride aimlesly on the streets to show you around because I didn't feel like recording on the concentration camps of Auschwitz, where I planned to walk quietly to reflect about the value of life and the damages power can cause.
Unfortunately, that day I struggled with my old GoPro as the battery was not lasting, possibly because it's old and the freezing weather was afecting it. Even like so, I managed to get into a bit of a curious situation with a stranger, right on a day where I was so reflexive about life and union of people. Enjoy!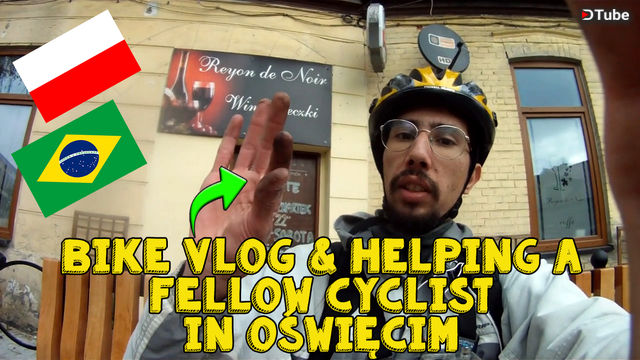 ---
What's your impressions? Would you stop to help? Do you believe in union?
If you liked this post, please, consider leaving your upvote for a hot coffee.
~Love ya all,

---
Disclaimer:  The author of this post is a convict broke backpacker, who has travelled more than 10.000 km hitchhiking. Following him may cause severe problems of wanderlust and inquietud. You've been warned.
---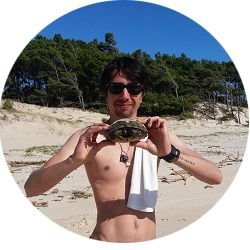 I'm Arthur. I blog about Adventure Stories, Brazil, Travel, Camping & Life Experiences.
Follow me to stay tuned for more craziness and tips.
You may also want to read:
Quick Trip Update: We made it to Czech Republic!
Quick Trip Update: Enjoying Salame Somewhere in Poland
[vlog #21] Bike Tour Poland | Apocalyptic Camping | Still Alive
[vlog #20] Bike Vlogging in Kraków | SF3 | Poland
[Blog #45] Visiting Kraków | Outside SteemFest 3 | Photography"
CO-FOUNDER AND CURATOR ON:

A PROUD MEMBER OF: