Land of Extinct Volcanoes part 14/16 - Bolczów Castle
If you haven't yet, read the previous part first.
I've reached Bolczów Castle with just 4% power on my phone. It dimmed the display so much, I was not able to see if the pictures I took were any good.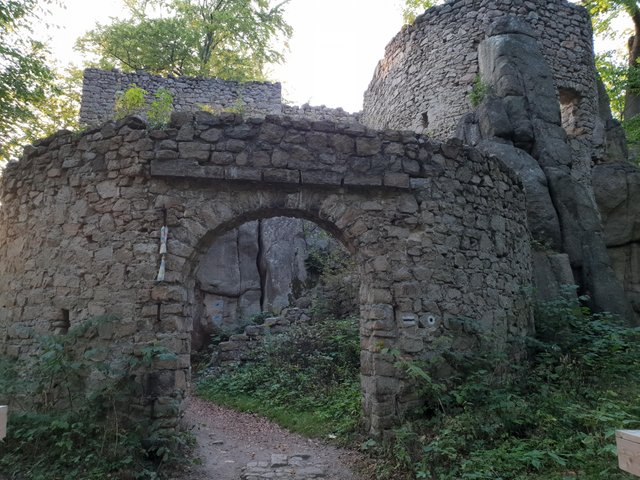 The castle was built with heavy use of existing rocks, most of the rest of necessary materials was nearby as well.

It seems like the castle placed like this should be pretty invincible, but it was besieged and its wooden parts burned... twice (first time during Hussite Wars, for the second time near the end of Thirty Years' War). It was also remodelled couple of times. Now it is a permanent ruin.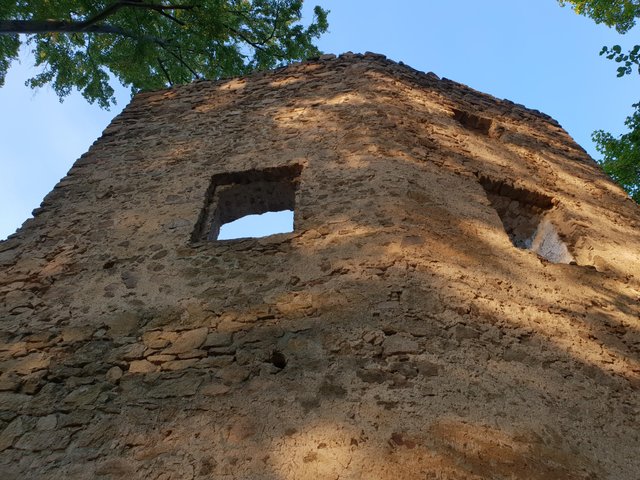 Interesting stone table - too bad there is no floor to stand on :o)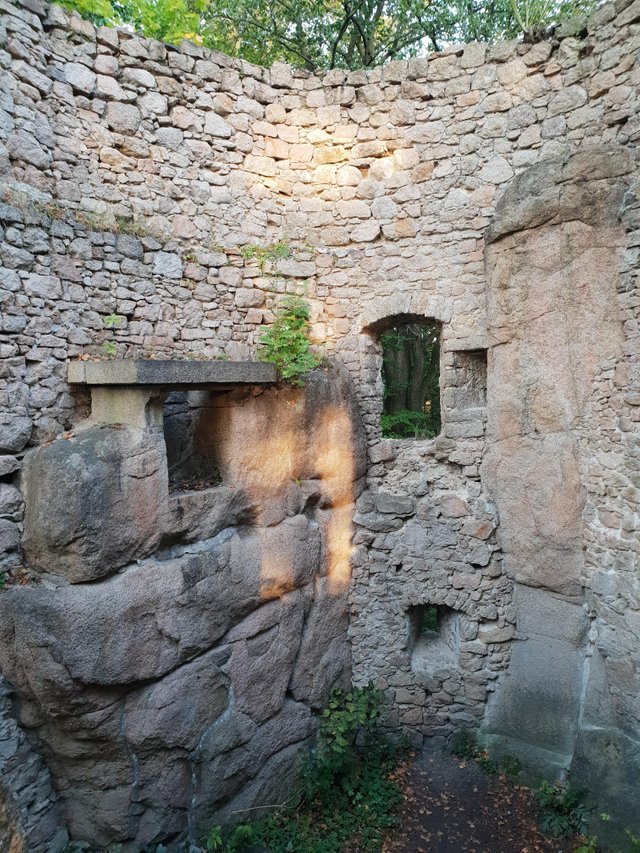 A place to rest.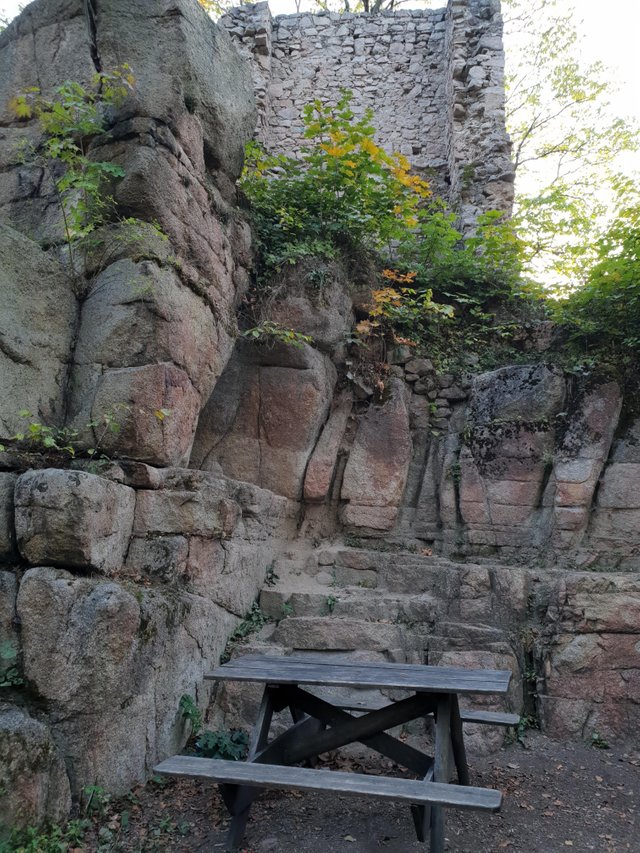 The walls are well preserved, you can visit everywhere safely,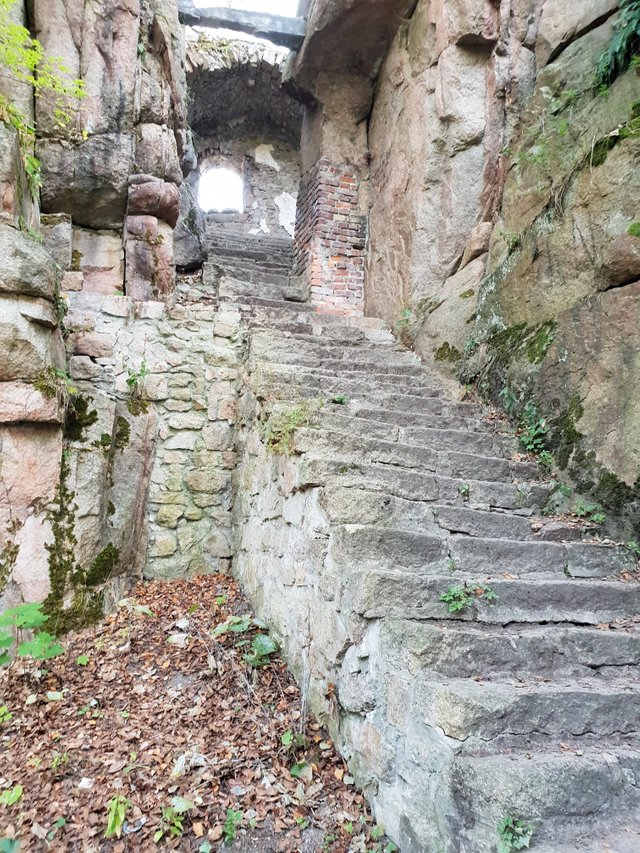 including top of the walls.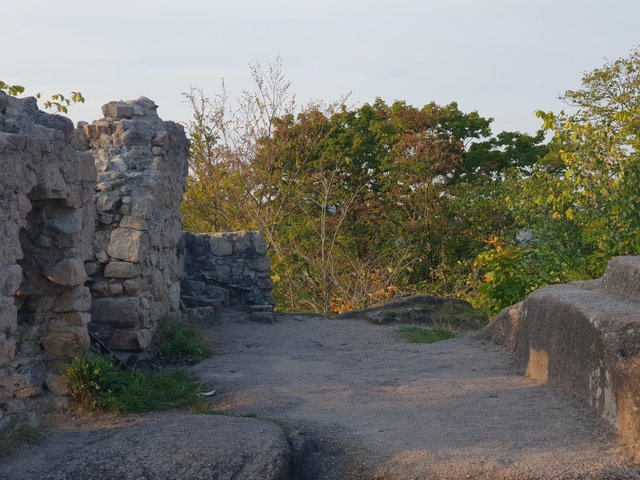 View to the west towards Krzyżna Mountain and Sokolik.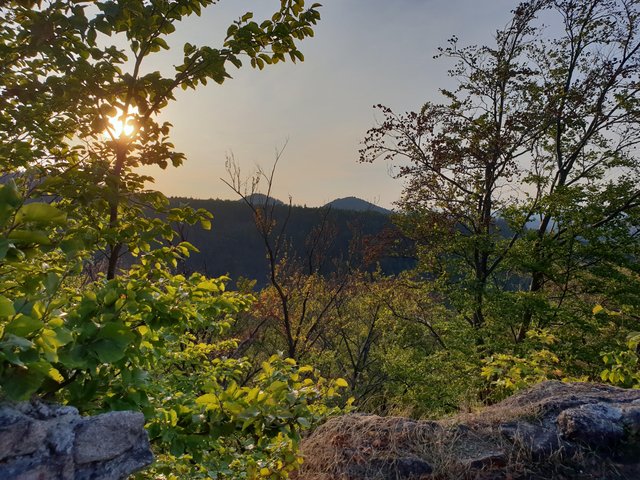 I wonder if people were really running here during battle - seems like a danger more imminent than enemies outside of the walls.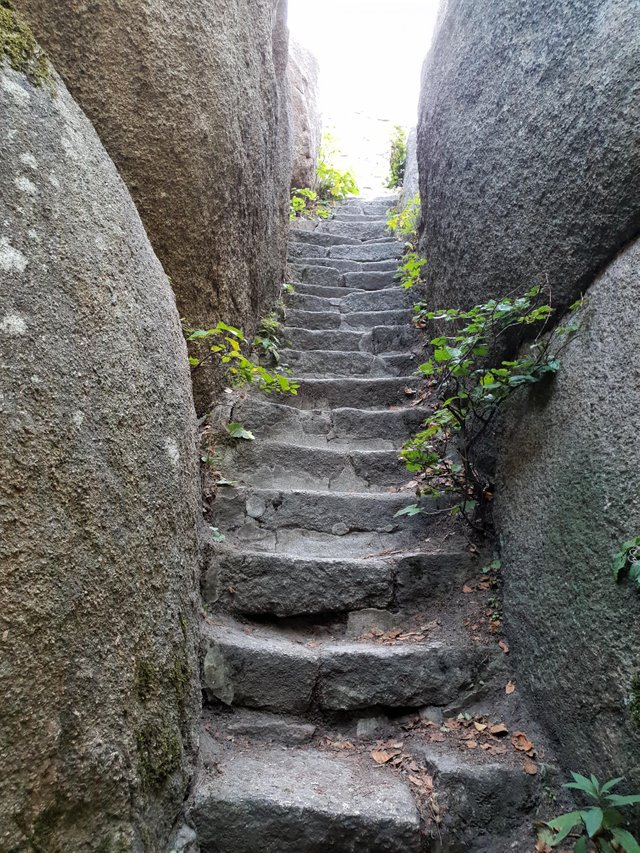 Aaand.. the phone died. I did not manage to use it as a flashlight to see if the entrance to the dungeon actually leads anywhere, I couldn't take pictures of monumental wych elm or beech trees outside the walls (growing 32 meters tall and reaching breast height diameter of over 4 meters). I won't be able to show you that the castle does not look like a building but like any other large rock formation when viewed from the approach below.
The green trail I used to get back to the car only had one more rock, called Krowiarki ("cowgirls") if I'm not mistaken, near the turn of the Janówka Stream. Before I reached the parking spot on Karpnicka Przełęcz, the sunset was in full swing. I was surprised I've managed to remember enough details along the road to drive back to Villa Greta after dark without navigation :o)