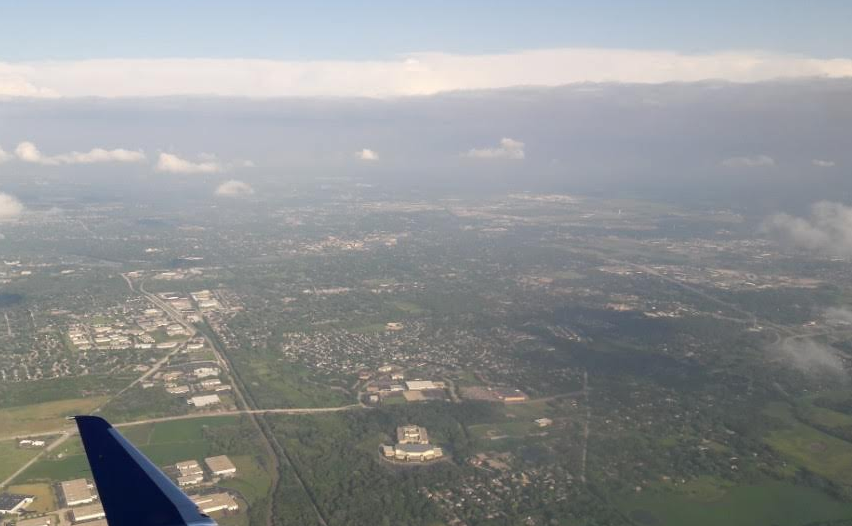 Busse Woods
We flew into Chicago from New York on a small plane. This picture is above is Busse Lake in Busse Woods near O'hare airport. Lake Michigan is in the background. An amazing thing happens when you fly is that everything is in perspective. On one side of the plane it is raining but on the other side it is sunny.
I spent only a few weeks in America, but it was mostly quiet time with family. It was a great contrast to my life in Seoul. I began to see clearly how precious my own two boys are. My youngest really loves America and made friends with everybody in the neighborhood. He said, "The kids here are very kind."
It's hard to live as a multicultural family in Korea. His friends are frustrated because he is slow in language and math but American kids just were happy to see him and play. He just played and ate and slept for three weeks and grew three centimeters.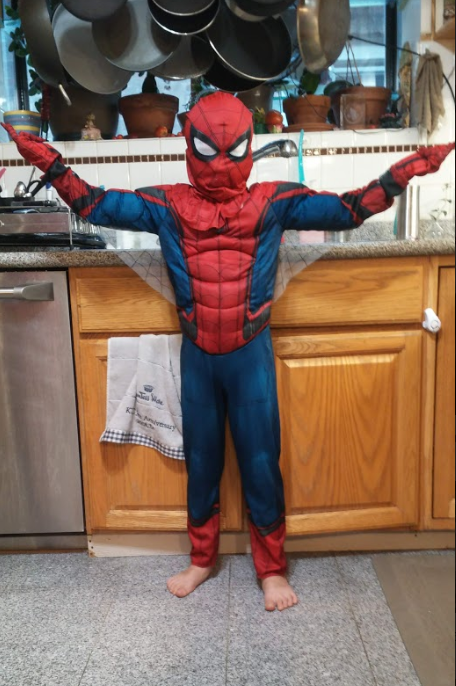 Look Mom I have a 6-pack
My mom bought him a Spider-man costume for Halloween even there there really is no Halloween in Korea. He said he will role play tick-o-treating at our house and visit his friend's house. His older brother said that is so stupid but I think it is actually a good idea to see an isolated group of four feet tall super heroes walking around Seoul.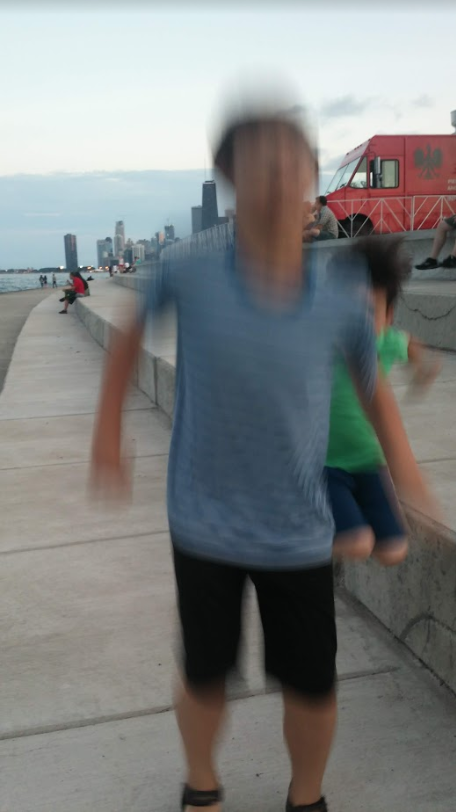 Chicago is the best city to visit
My kids tried a jumping picture but just couldn't coordinate. As long as you stay out of a few "dangerous" areas at night Chicago is a very friendly city. We spent half the day playing on Navy Pier and Ohio Street Beach and the other half of the day in Lincoln Park. This is my childhood home and I was glad to be back. Every stone brought back memories. I was just surprised to see all the graffiti was gone.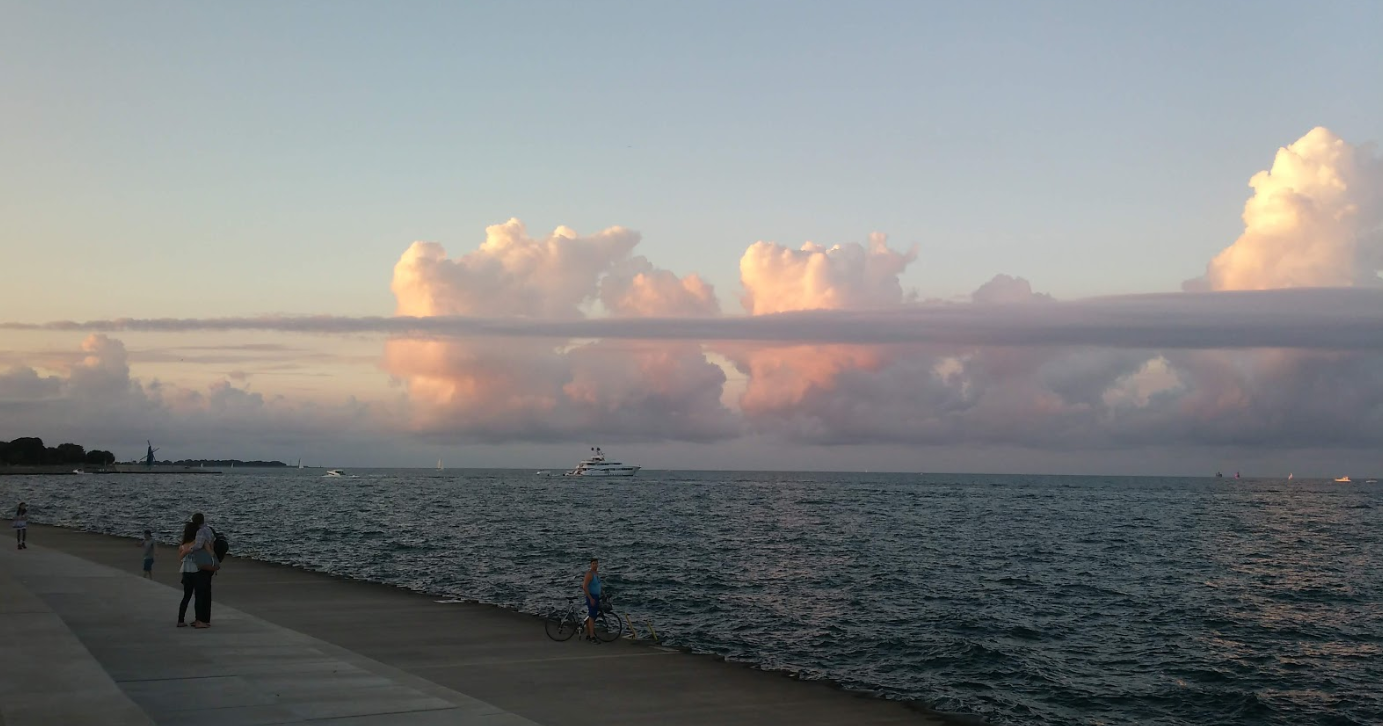 Chicago is wonderfully romantic
My student's in Korea are always surprised to hear that body of water is not an ocean but a lake. This lake is bigger than South Korea. I really love the summer sky in Chicago. I could spend hours lying in the grass looking at the clouds pass by.

Everything is big in Chicago
Chicago has an amazing skyline, parks of green grass and big green garbage cans everywhere. As my kids say, "The buildings are big, the trucks are big, the cars are big, the houses are big, the people are big, the dogs are big and even the garbage cans are big." Looking at my hometown from my kid's point of view is hilarious.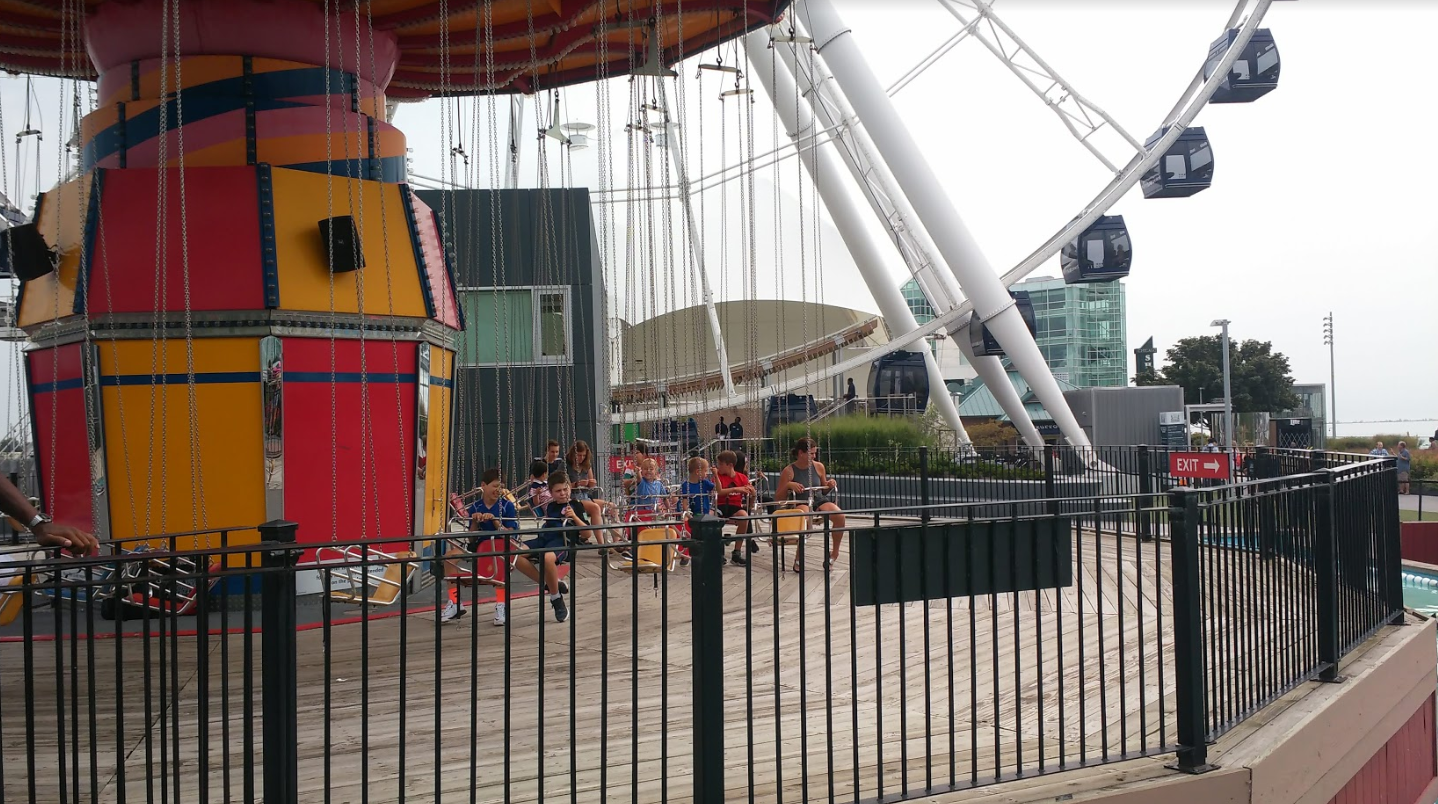 Don't leave without having some fun
There is a Lalapallooza Festival in the beginning of August each year. If you miss it you can still catch the Blues fest or Jazz fest or Gospel Fest. Festivals go all summer. We came at the time of the Air and water show. The jets flew real close to Navy Pier. My son picked up that we could first see the planes and then hear them. He concluded that the jets were moving faster than the speed of sound.
Enjoy the last few days of summer,
I love you all and now that I'm over jet lag I will stop by Steemit every once and a while.