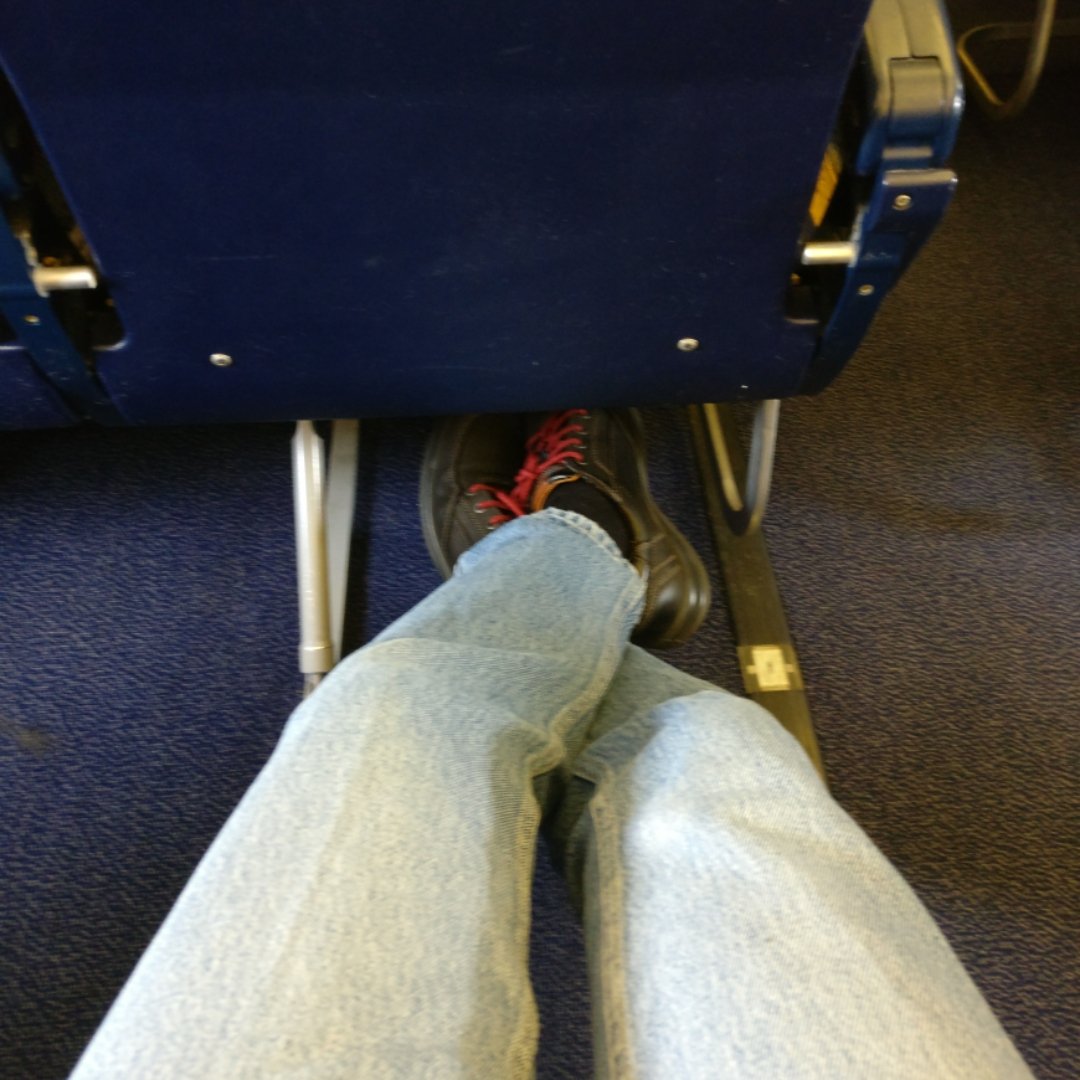 ---
I travel quite a lot since there is an easy accessible airport not far from where I live. Most flights are operated by cheap airlines which is great for my wallet but horrible for my comfort levels. A normal seat usually has hardly any legroom and the seat width is a bit less than on airlines in a higher price range. Cheap airlines usually offer an upgrade for extra legroom but I am too Dutch to spend money on that. So how did I get this seat?
Most Dutch people are too cheap to get the extra legroom upgrade. Dutch people are also too cheap to pay a few euros to preselect seats. So most Dutch people just get a seat assigned to them when they check in online. Airlines always try to book a full airplane this means that if you check in as late as possible then you get the seat with extra legroom assigned to you :D
Hurrah to Dutch cheapness!
---