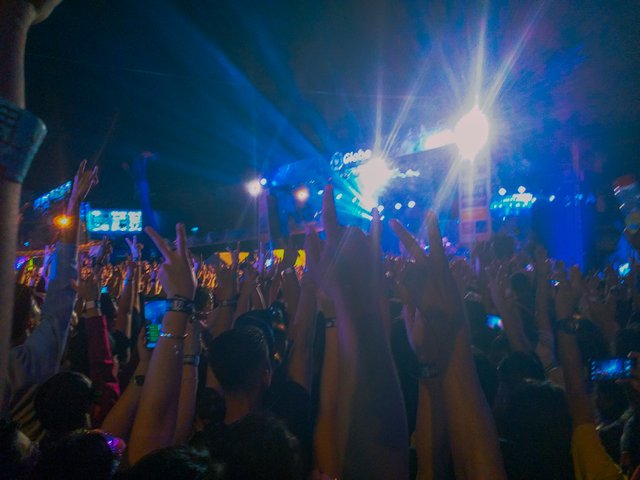 Yesterday me and my friends attended the biggest annual street party in the philippines known as Tigtigan Terakan Keng Dalan(TTKD) means singing and dancing in the street. This event is celebrated every last friday and saturday of october in 1 kilometer road stretch of Mcarthur Highway, Montang ave., Balibago, Angeles City, Pampanga, Philippines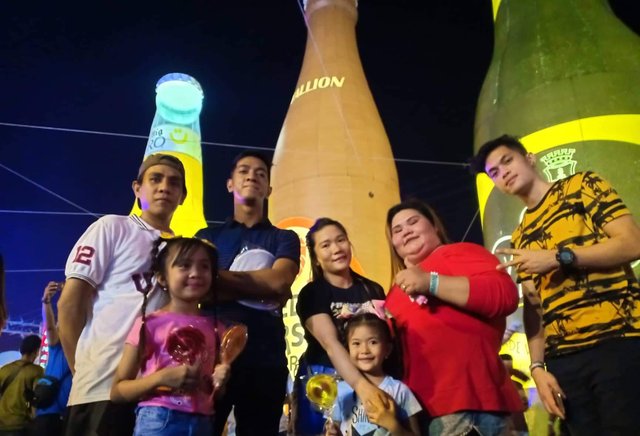 Our plan is to go in the event place early because we don't want to encounter the traffic jams and the crowds. We arrived in the event place from around 7:30-8:00pm which is 2 hours earlier than the party starting time, so we have much time for walking, sightseeing and taking selfies because when the party starts, walking around is not easy because this place will be crowded by thousands of people (locals and foreigns).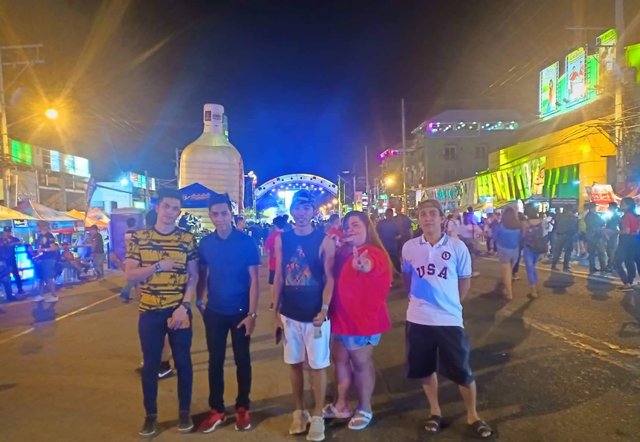 During our walk we've seen at least 5 stages and each stage are sponsored with differents companies, and it is expected that there are also local celebrities who are performing in the stages later on..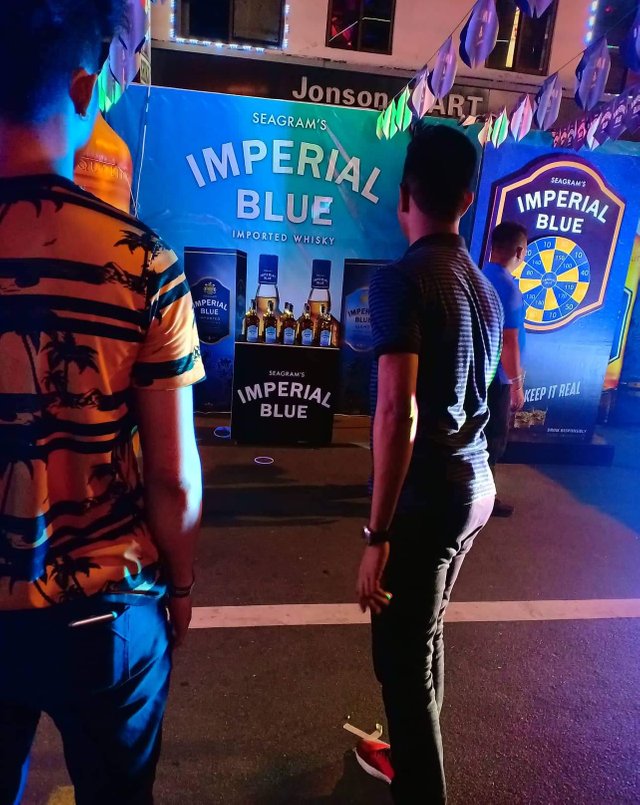 We also see different brands and food booths some is offering freebies and giveaways when you buy foods or items to them and some booths have games to play.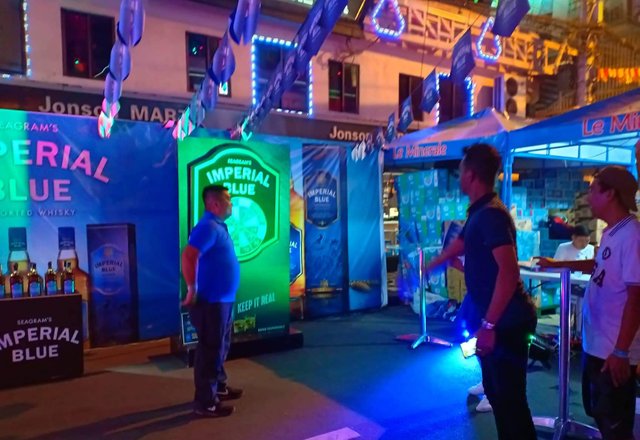 I love the idea of free games with prizes Lol, so we try every games we see and it is so much fun because not just we enjoy the games we also got some souvenir prizes.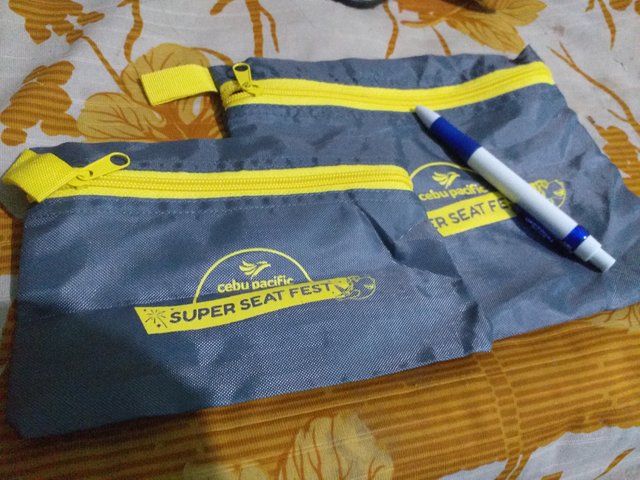 here's the items I've got on the games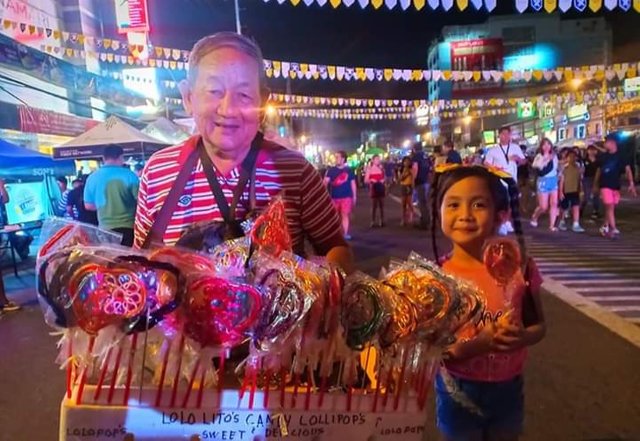 And also during our walk we see this old man named lolo(grandfather) Lito who is selling candies and we bought candies for my friend's daughters.I salute people like lolo Lito because despite of his age he still working decently for his living with a very sweet smile on his face like his candies.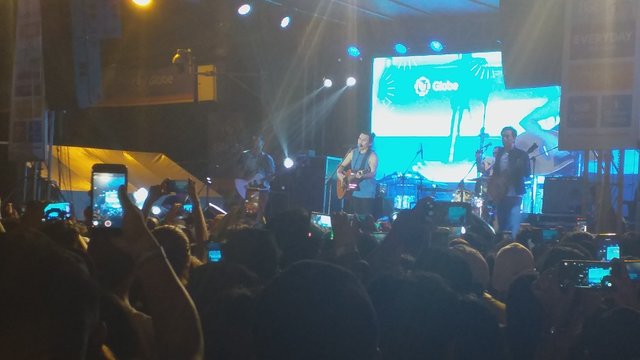 And after more than a hour of walking and sightseeing the event celebration has started and as expected there are some local celebrities to perform like this band named SPONGECOLA, this rock band is very popular in our country and most of their songs are very familliar to every one of us, so the time that this rock band started to sing also the people started on singing and dancing too and it's a lot of fun to see people like that...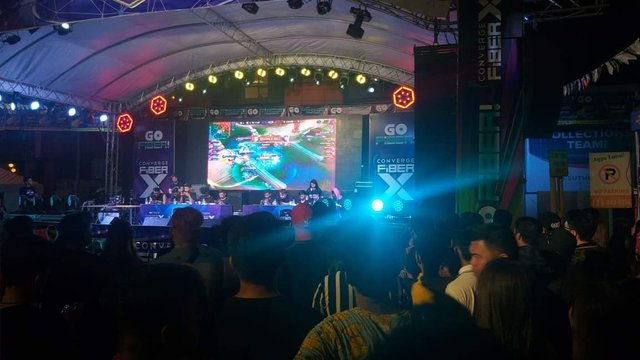 In the other stage the 5 versus 5 MOBILE LEGENDS tournament has just started, MOBILE LEGENDS is the most popular mobile online game in our country therefore many people in our country knows how to play this game (including me) and also lot of people want to join this tournament.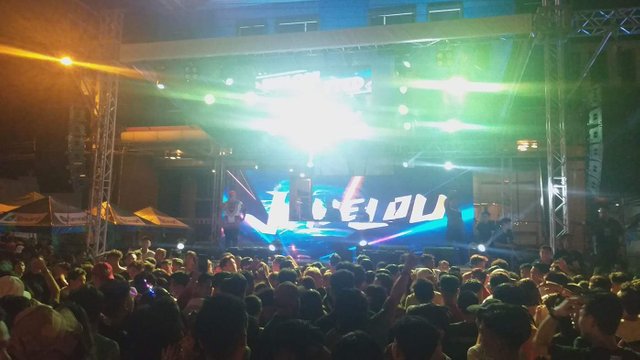 And in one of the stages there is a popular disc jockey/DJ performing and there's a lot of people are dancing there so looks like the real party is happening on that spot that's why me and my friends decided to spend most of our time and strenght on dancing and slamming there, it is so much fun, and for me it is a once in a lifetime experience because I don't go in the night clubs and bars so it is a very rare experience for me.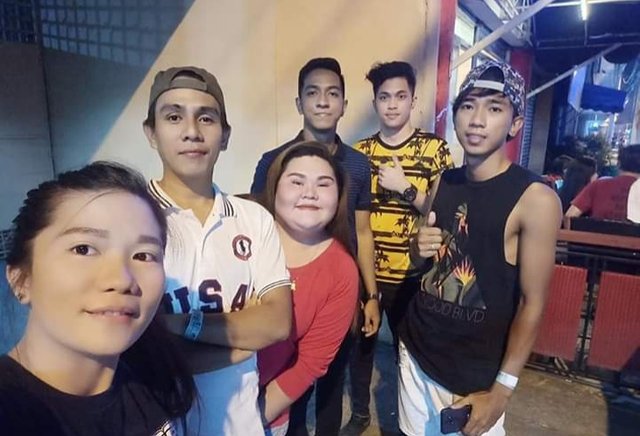 and also I almost forgot to mention the names of my friends, for sure they will be mad at me if they don't see their names in this post LOL.
so here they are: the girl who's wearing black t-shirt is "ROSEL" the guy in her back wearing white polo-shirt is her husband "ROMEO", the guy who's wearing black sando is my brother "CARLO" and his girlfriend on his side wearing red longsleeves is "ANGELICA", the guy who's wearing blue stripes polo shirt is me and the last guy in the back is our friend "KENNETH"..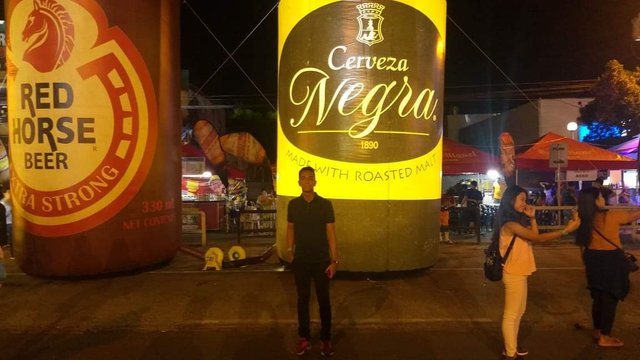 and after this long night we decided to go home to take a rest that's around 2:00am, honestly we don't want to go home yet because there's still lot of fun things to do there but we are all tired and exhausted Lol, So even if we don't want to we decided to go home..
Overall it was a lot of fun and joyful experience and all of us can't wait for the next TTKD event next year Lol....
That's all for now, thank you for dropping by and thank you on your time spent reading this content hope you enjoyed...