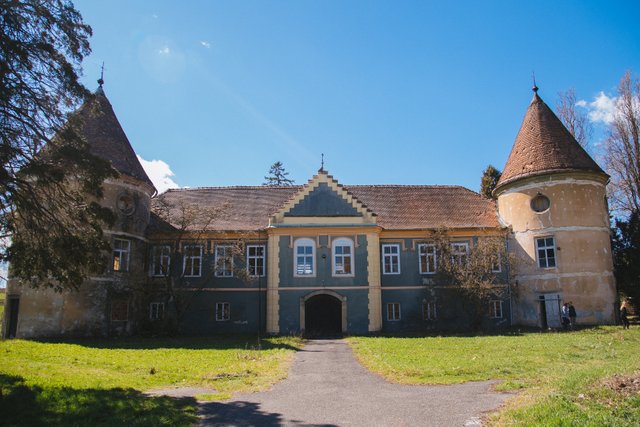 While we were driving to Kalnik, we noticed this castle, so we decided to stop and check it out. The gate was closed, but it was unlocked, so we entered.
Here's how it looks in front of the gate: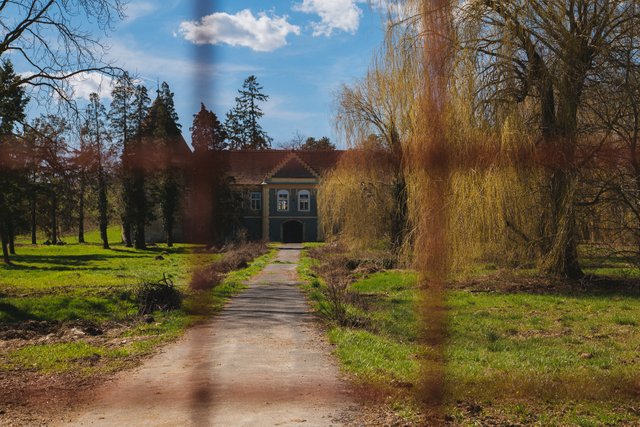 We had no idea whose is it, was it private property or not, but we were curious.
When googled it we found out that it was built by Gašpar Orehovečki (Hungarian: Orehoczy) in the second half of the 17th century.
The castle was created when Orehovečki moved to Gornja Rijeka from the castle on Mali Kalnik, which was destroyed by the Tatars. Later, the castle was owned by the Chamaré family and then by Sidonia Erdödy Rubido, the first Croatian opera singer, who sang the Croatian anthem "Lijepa naša" for the first time ever right here in the left tower of the castle.
What insane information, right?
Anyway, we found an entrance in the back of the castle, trough the old wooden door that had a hole just big enough so we could slide in.

The inside of the castle was enormous  and in total ruin :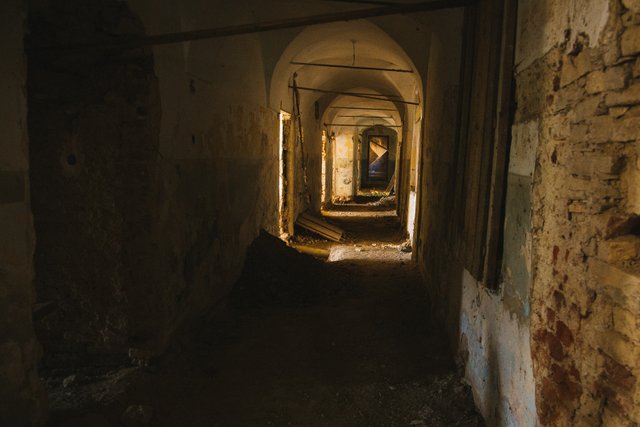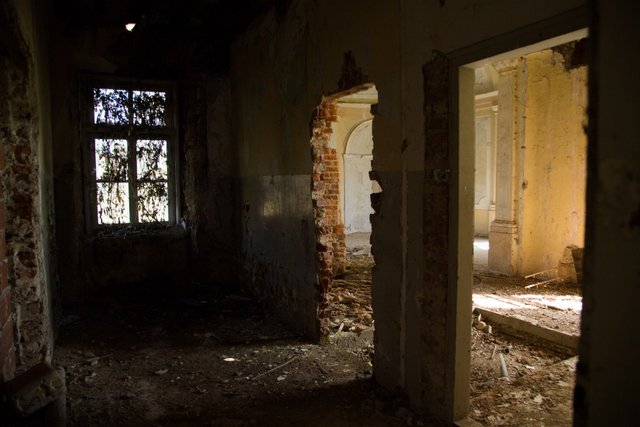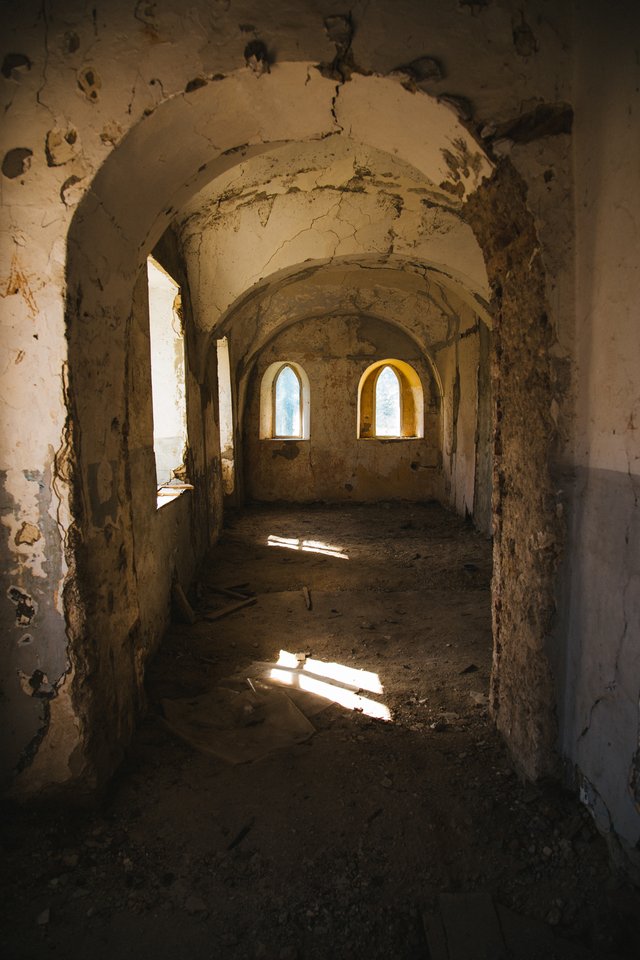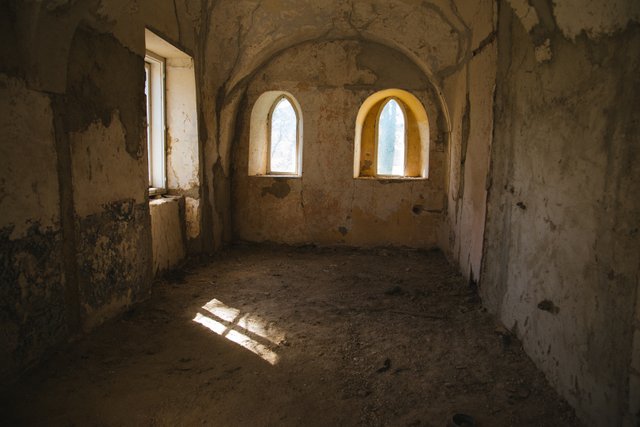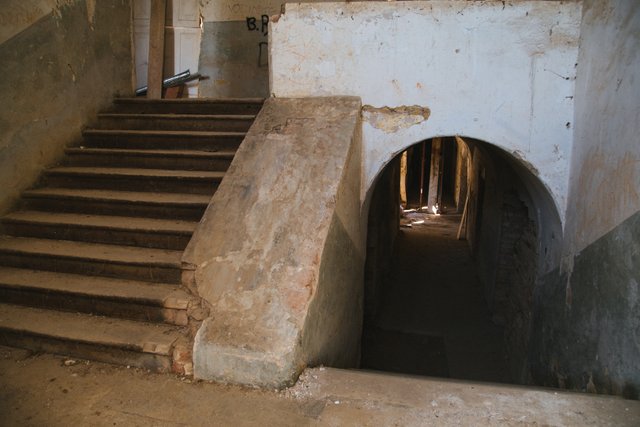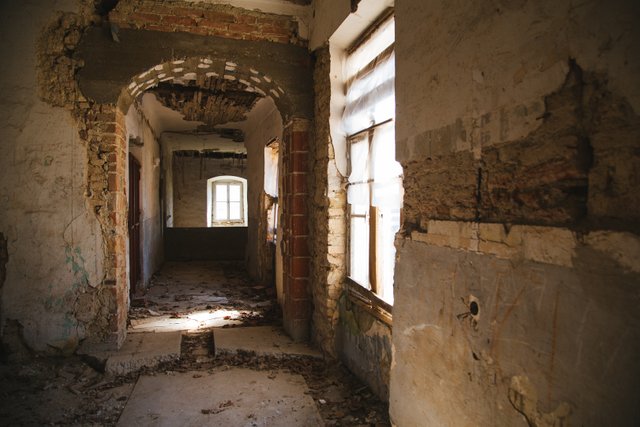 Inside we even found something that resembled to a small chapel inside :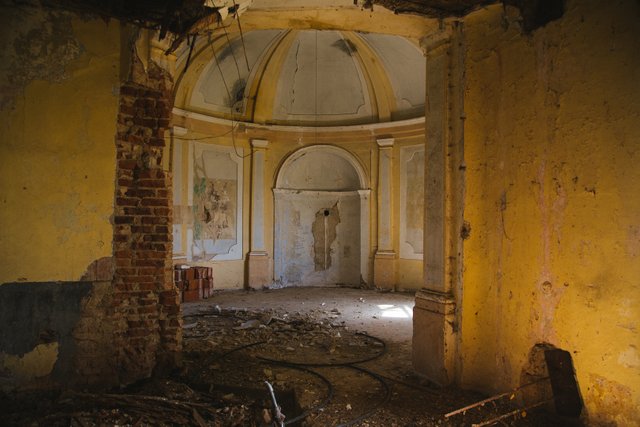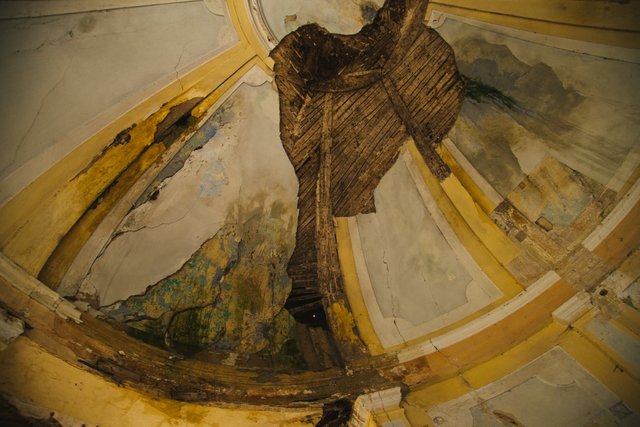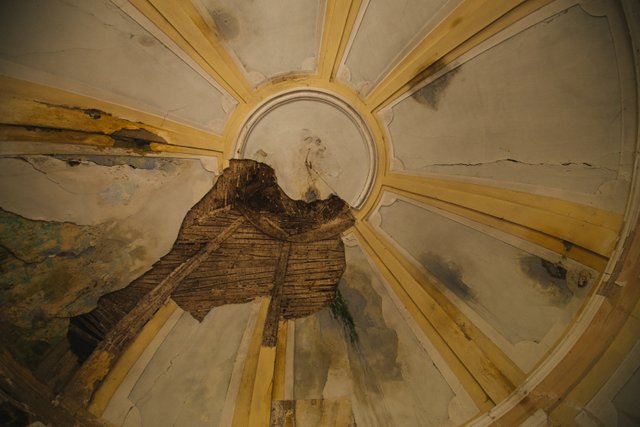 SHORT HISTORY OF THE CASTLE

From the time of its creation until now, the castle has gone through four major construction phases and a series of smaller architectural works. Firstly,  the one-square rectangular old courtyard was added and turned into a four-tiered "castellum" (four-cornered tower). According to the description of 1731, the castle had eight rooms on the first floor and three on the ground floor, two storage rooms and two kitchens.
Around the castle there were various buildings (stables, gazebos and storage rooms), and the orchard was located east and south of the castle. In later years, the castle and the park were adapted and renovated by the owners who passed through it.
The restoration from the end of the 18th century, when the owner of Upper River was Ivan Chamaré, gave the castle a typical baroque character. Finally in the time of Sidonia Erdödy Rubido at the end of the 19th century, the outer (main) facade of the eastern wing gained historic signs (a shaded roof finish) and smaller architectural works are performed (painted facade with ocher paint).
All the photographs are mine, and if somebody is curious about the equipment I used
Equipment :
Camera : Canon 6D
Lens: Canon L 24-105mm f4
Software : Adobe Lightroom