One of the best things to do in life is travelling. I love to meet people, learn about culture, food and see how people from different parts of the world enjoy themselves in a different place.
Greece is for sure one of the 10 best places I visited. Even though the Greeks suffers with the bad economy and other issues related to it, the country has happy and hospitable people who love Brazilians (lucky me).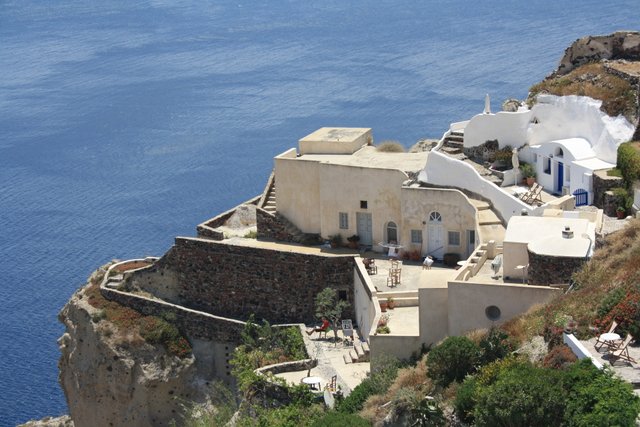 I wish I was that man in red, Santorini
"We are a bit like you, Brazilians. We love to talk, dance and have fun", a Greek woman told me in English.
As the days passed by, I noticed more similarities with Brazilians that I would like to share with you. Plus, the landscape is stunning.
Food
Greek dishes are delicious and, just like Brazilians, Greeks enjoy seating together for long meals and good chats. I think you should try a little bit of everything: moussaka, gyros, tzatziki, Greek salad, grilled haloumi, olives and peanuts with sesame seeds and honey.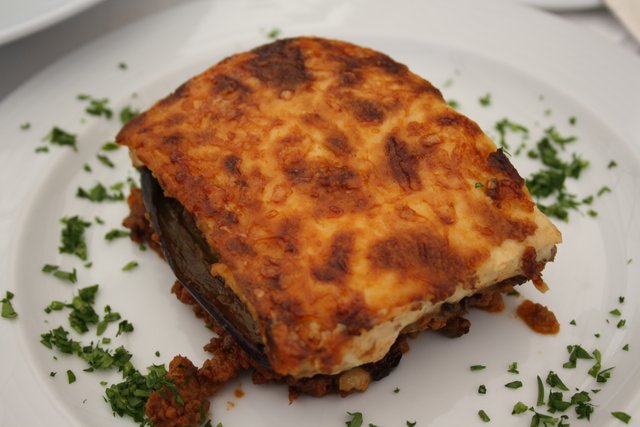 Moussaka - Absolutely delicious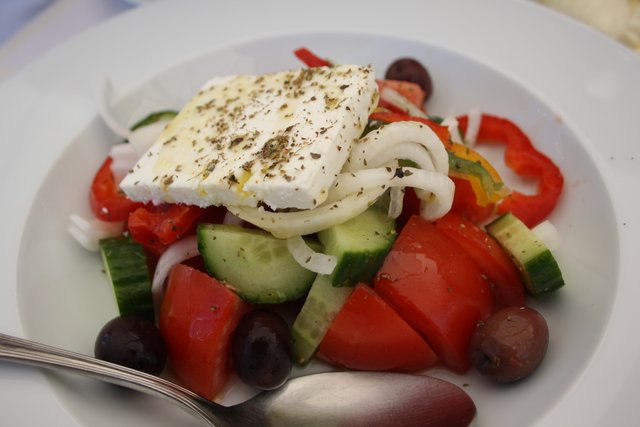 Greek salad - Healthy and fresh
The Greek olive oil is one of the best in the world and the olive tree can be found everywhere; in a pot, in the backyard of a house or in a souvenir shop.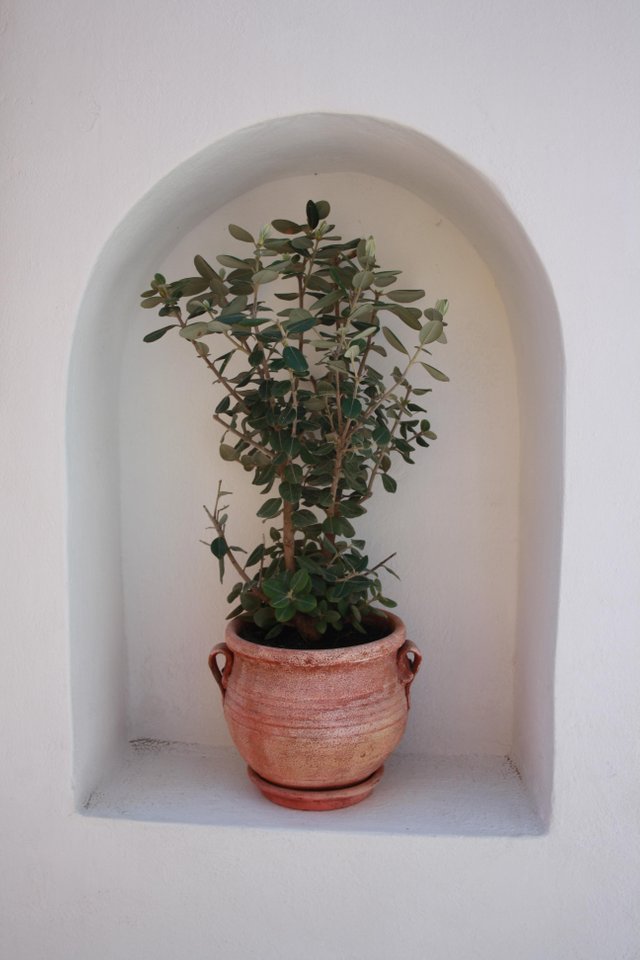 Olive tree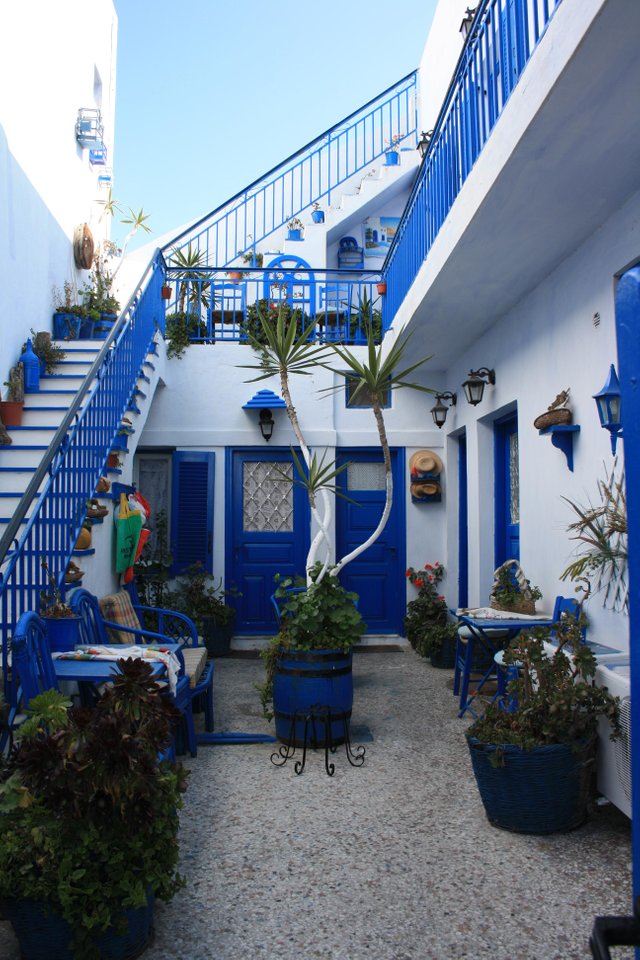 What a beautiful garden
Greek Wedding
The hotel next to the one I was staying at was chosen for a lively wedding. Before the party started, the musicians played and sang in the streets around the area. The guests arrived in honking motorcade. The celebration finished only when guests no longer had the strength to dance and all the food and drink has been consumed.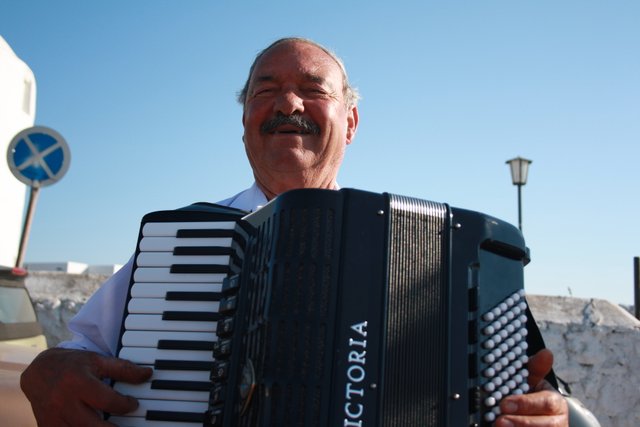 One of the friendly musicians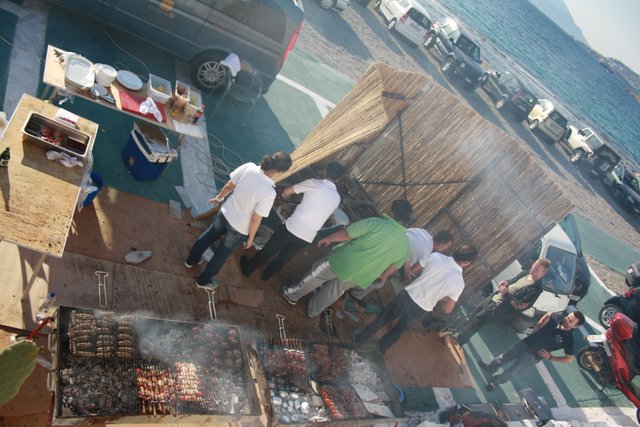 Check the amount of meat to feed the guests (sorry Vegans...)
Greece inspires lovers, especially on the Santorini Island. Every year, hundreds of Japanese travel to this heavenly destination exclusively to get married.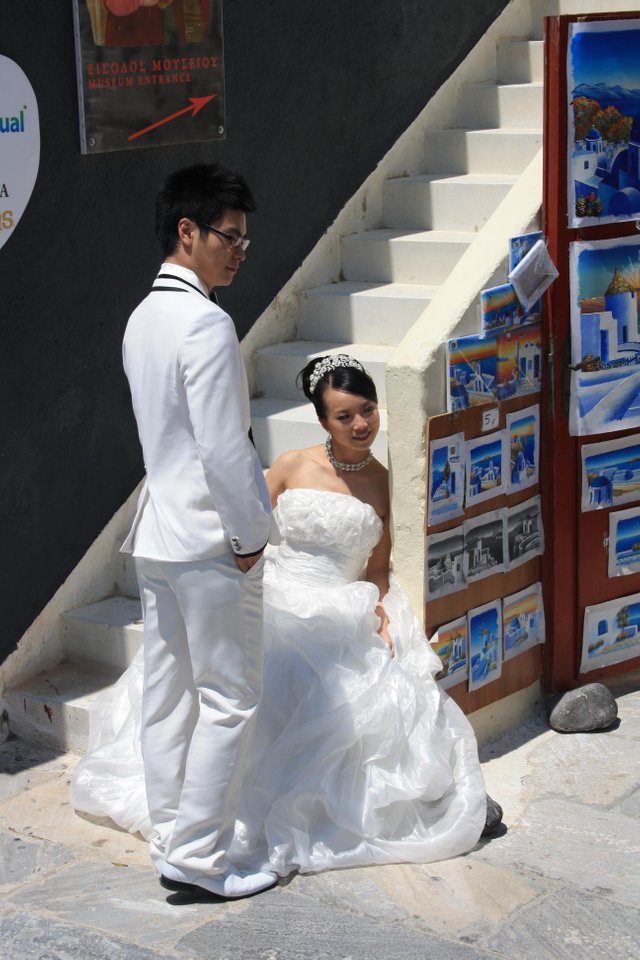 Congrats guys!
Worth it
Greece is one of the biggest cultural cradles of the ancients and enchanting for its history and known for the natural beauty of its islands. Many artists have portrayed this magnificent scenery. The country is always advertised as a great tourist destination.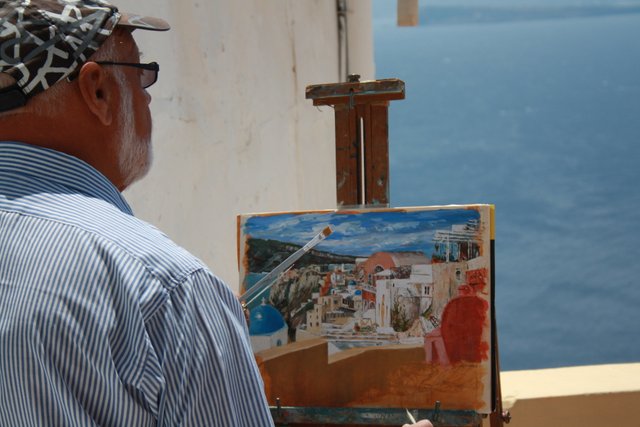 This man is talented!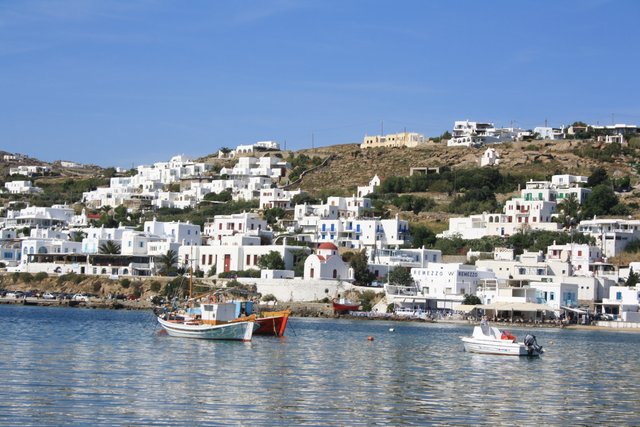 The cute little boats in Mykonos
The sunset of Oia is known as one of the most beautiful in the world, but I preferred the one from Mykonos.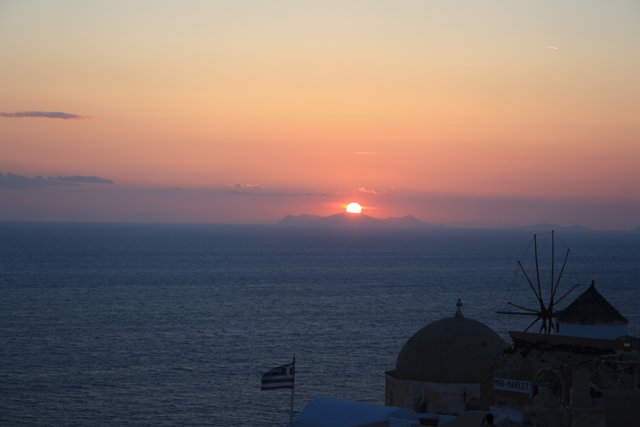 Sunset in Oia
https://steemit.com/photography/@marcelli/one-of-the-best-sunsets-i-ve-seen-mykonos-greece
If you have never been there, book your flight and go!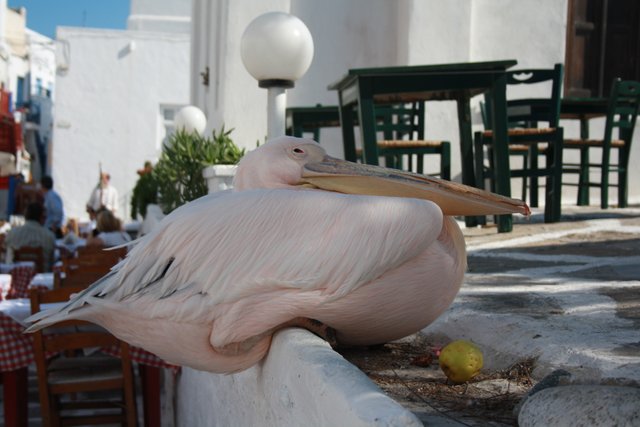 I am a Greek pink pelican and I am waiting for you :-)