How about a sightseeing spot of a different kind? This place outside of Bangkok's city is certainly not a secret tip anymore, but still an interesting place to visit. Where else can you see some real plane wrecks?
You can find the abandoned airplanes on a private area that is owned by a local family. Nobody really knows how the planes got there (at least I don't know). You can walk around the whole place and even go inside the planes. But be careful as you might hurt yourself!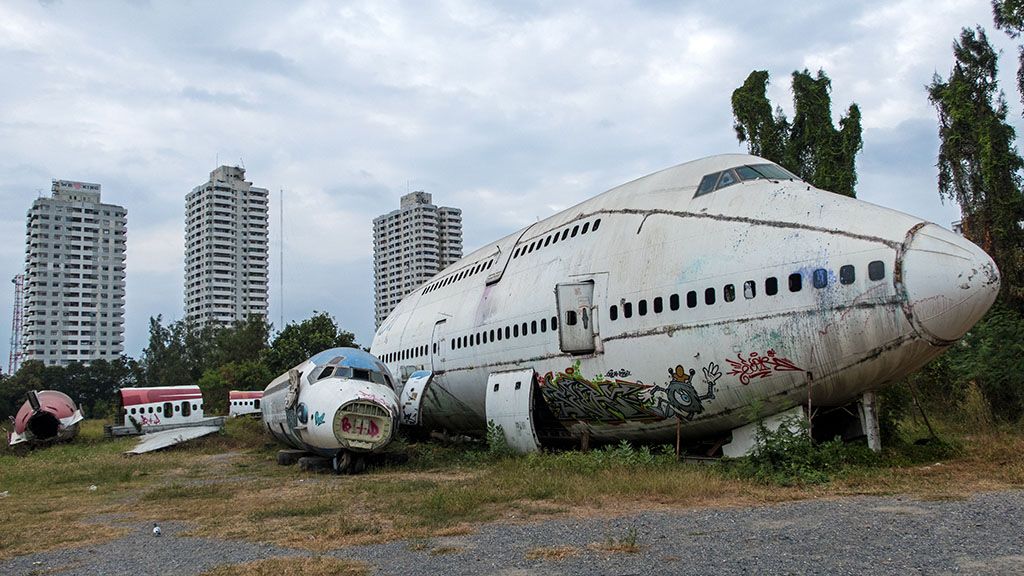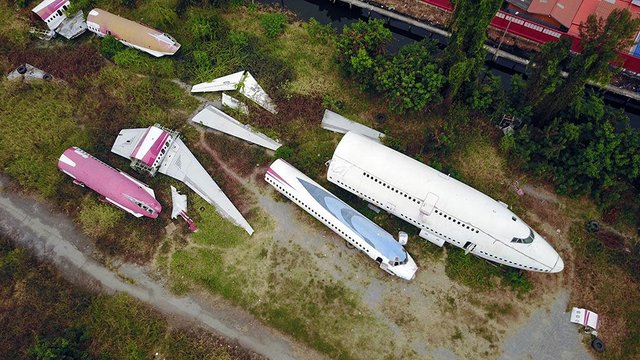 How to get to the airplane graveyard?
The most interesting way to get there is with the Khlong Boats. They are very cheap and it's a little adventure to go with these boats. You have to go to the last station at Wat Sriboonruang temple (วัดศรีบุญเรือง). From there it is just a 10 minutes walk. Once you get out of the boat, cross the temple until you get to a bigger main road. Then turn right and you will see the planes already from the far.
Most probably, the gate will be closed but one of the locals can open it for you. Of course, for a little admission fee of 200 baht - no bargaining. But I think it's still worth it and an interesting place off the standard sightseeing program.
Have fun!