La semana pasada escribí un post sobre el museo de Dinópolis, en Teruel. Os enseñé fotos de las distintas exposiciones del museo, como su laboratorio o las esqueletos de algunos de los animales que reinaron en la Tierra hace millones de años.
Last week I wrote a post about the Dinopolis museum, at Teruel (Spain). I showed you pictures of the different exhibitions of the museum, like its laboratory or the skeletons of some of the animals that reigned on Earth millions of years ago.
Hoy os traigo un post en el que os voy a enseñar algunas fotos más, esta vez de exterior. Me gustaría que os animarais a ir, es un sitio muy bueno, un parque temático distinto a los que estamos acostumbrados. Pasaréis un buen día con los amigos y/o la familia.
Today I bring you a post in which I'll show you some more photos, this time from outside. I would like to encourage you to go, it is a very good place, a theme park different from the ones we are used to. You will spend a good day with friends and/or family.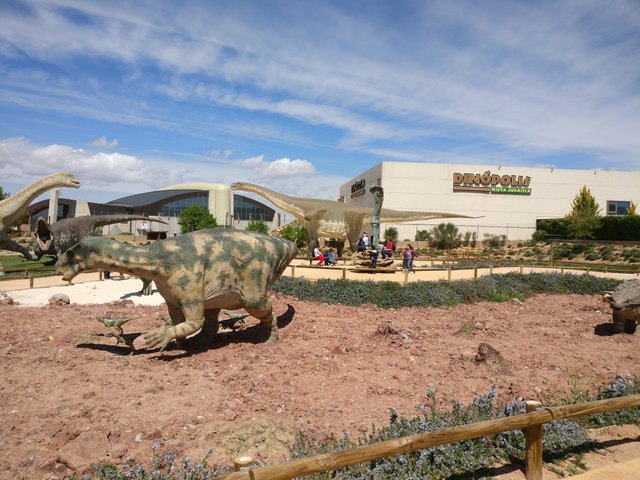 Podremos visitar la Sima Misteriosa, la Paleosenda o Tierra Magna.
We can visit the Mysterious Sima, the "Paleosenda" or Magna Land.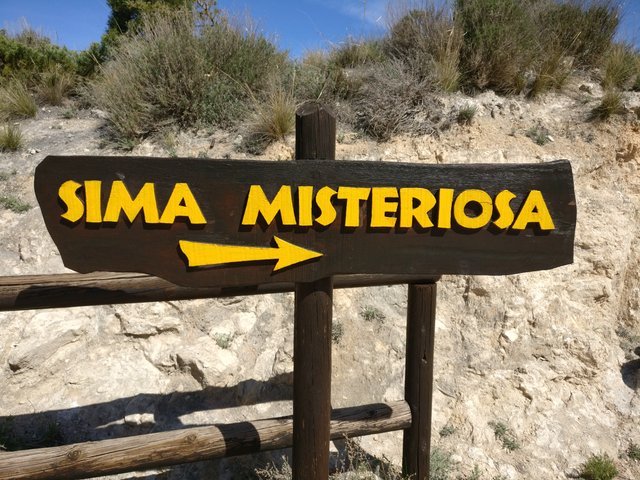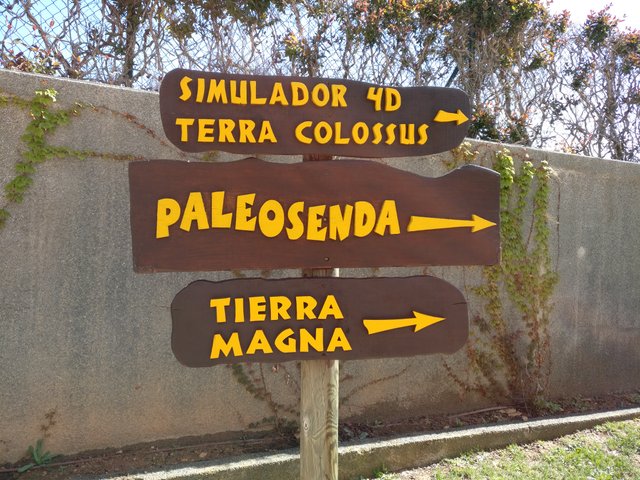 Las atracciones aquí son distintas, muy originales, disfrutaréis escalando con los peques aquí en la Sima Misteriosa.
The attractions here are different, very original, you will enjoy climbing with the kids here at Mysterious Sima .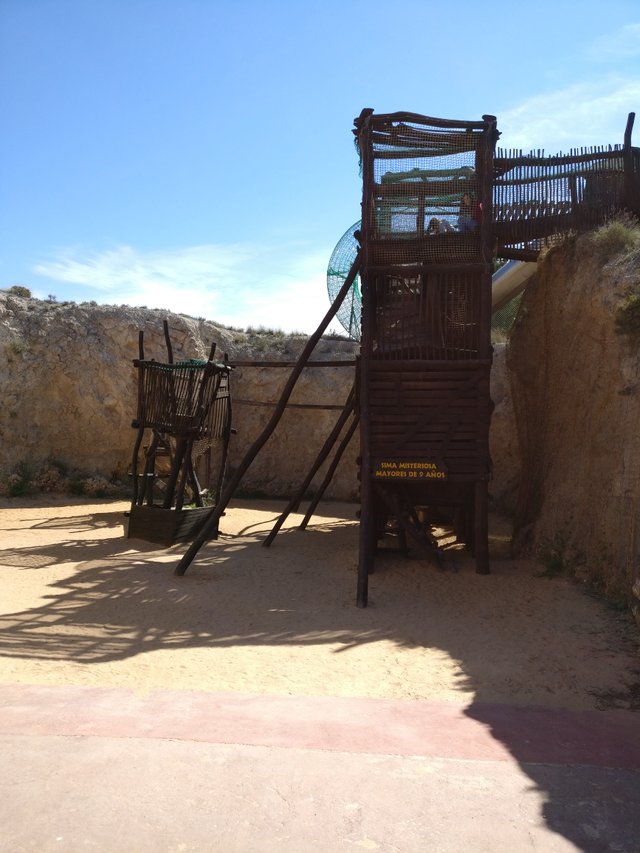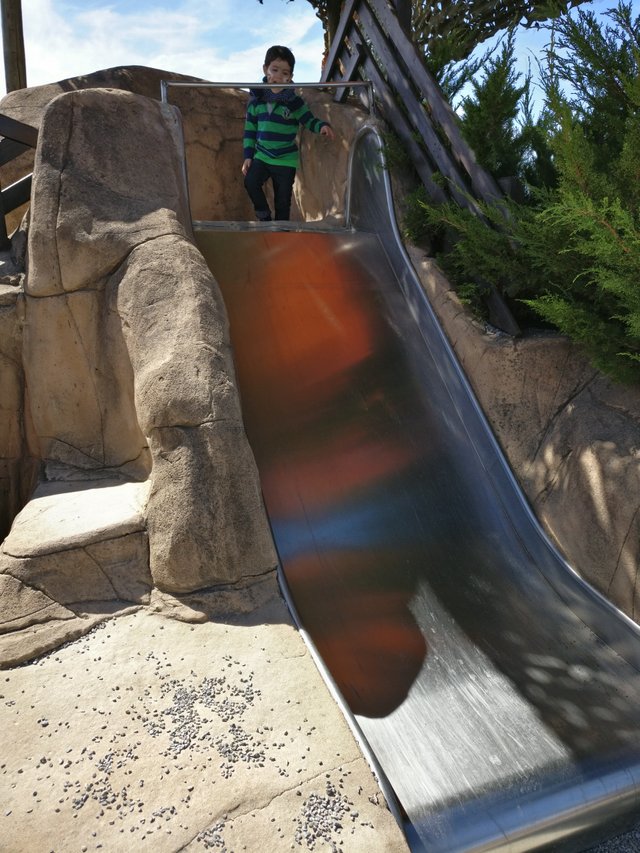 En la Paleosenda, nuestros pequeños podrán meterse en un huevo de dinosaurio, visitar unas cuevas o excavar para buscar fósiles.
In the "Paleosenda", our children can get into a dinosaur egg, visit caves or dig for fossils.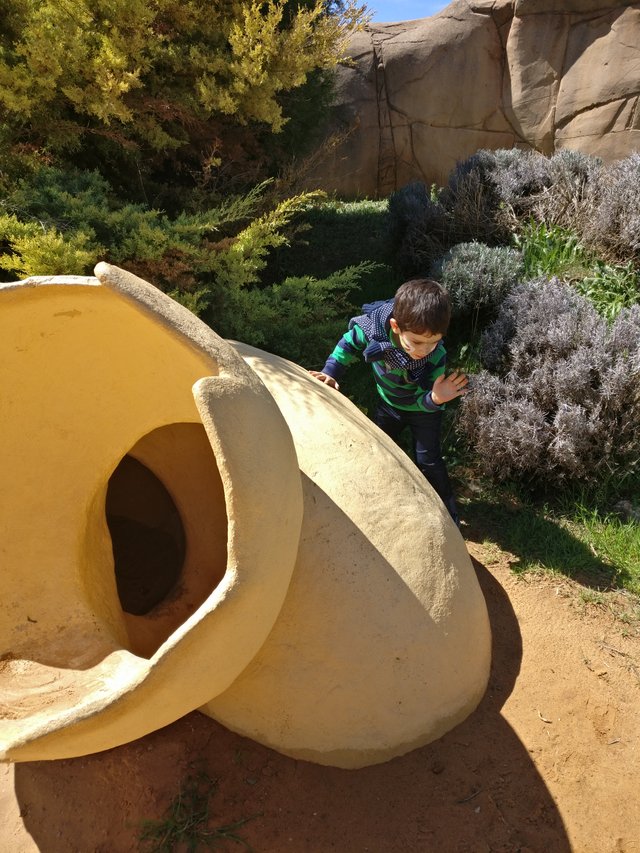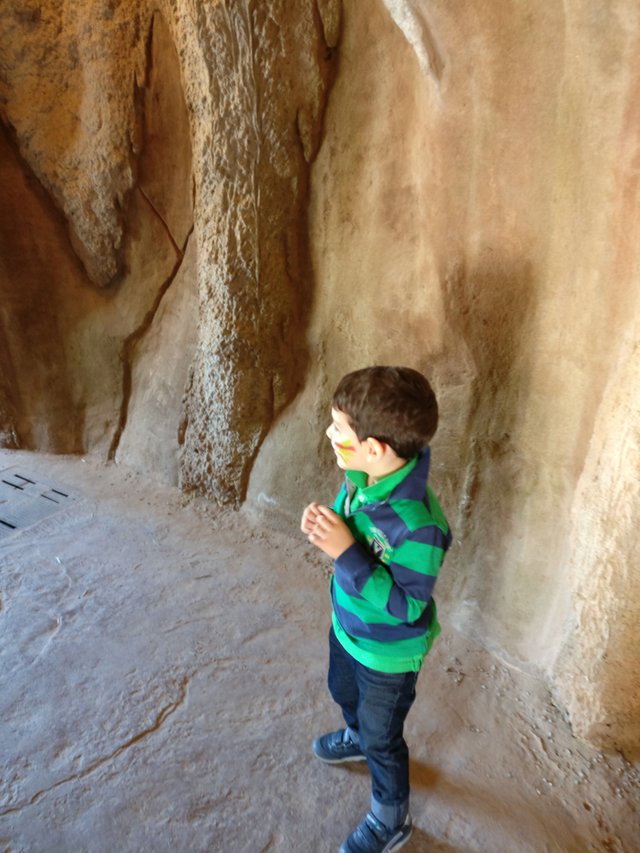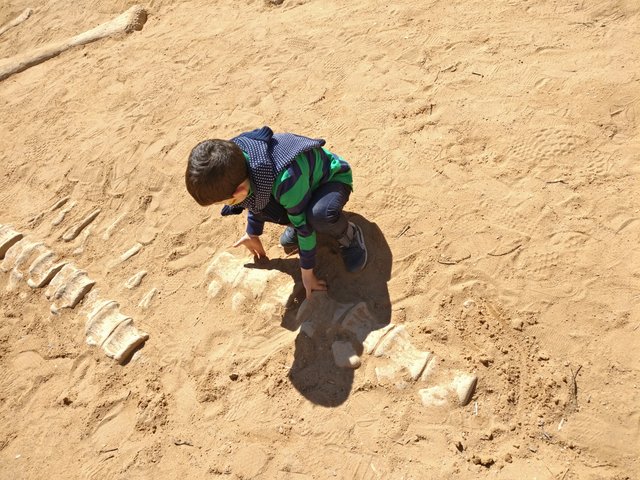 Pero sin duda alguna, nuestro sitio favorito de Dinopolis fue Tierra Magna.
But without a doubt, our favorite place in Dinopolis was Magna Land.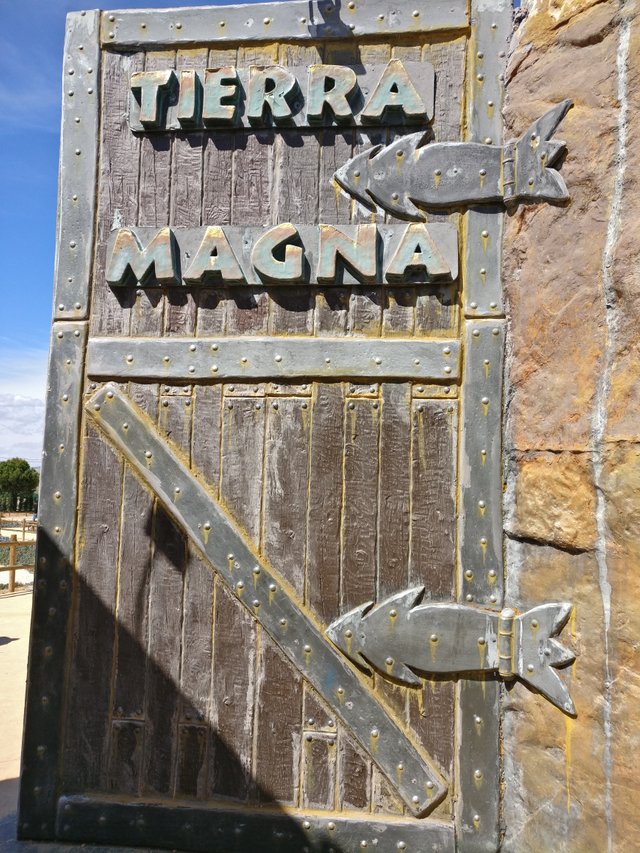 Aquí vimos buenos ejemplares de dinosaurios a tamaño real, Braquiosaurio, Stegosaurus, Velociraptors y como no, el fabuloso Tiranosaurus Rex.
Here we saw good specimens of dinosaurs to real size, Brachiosaurus, Stegosaurus, Velociraptors and of course, the wonderfulTyrannosaurus Rex.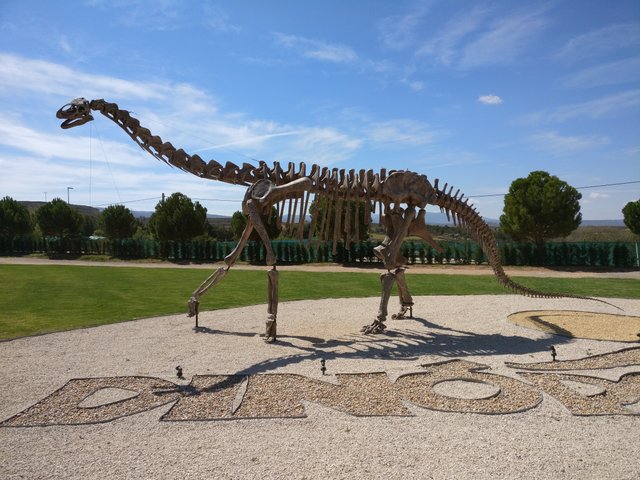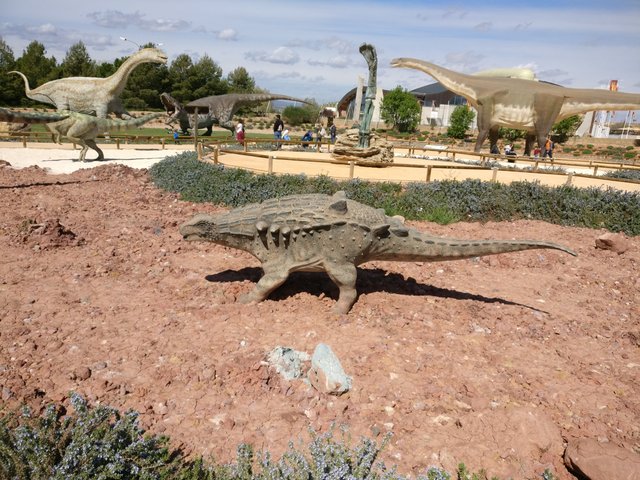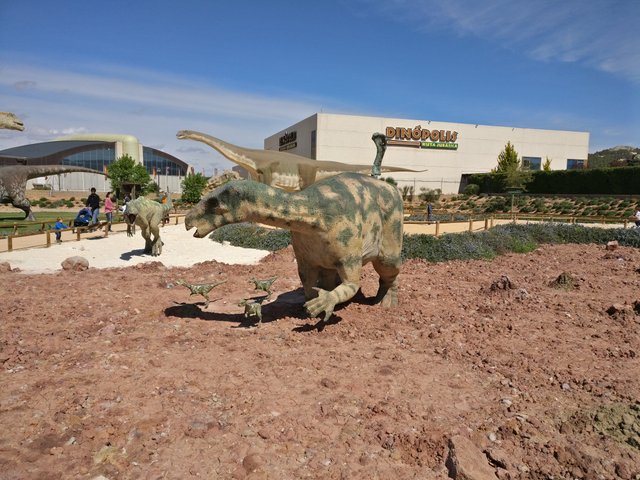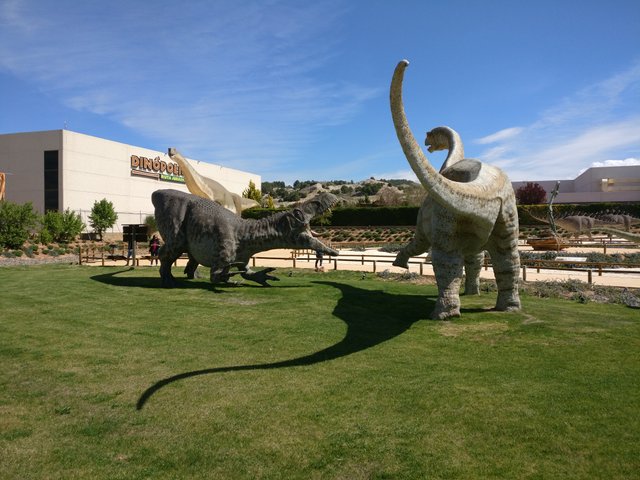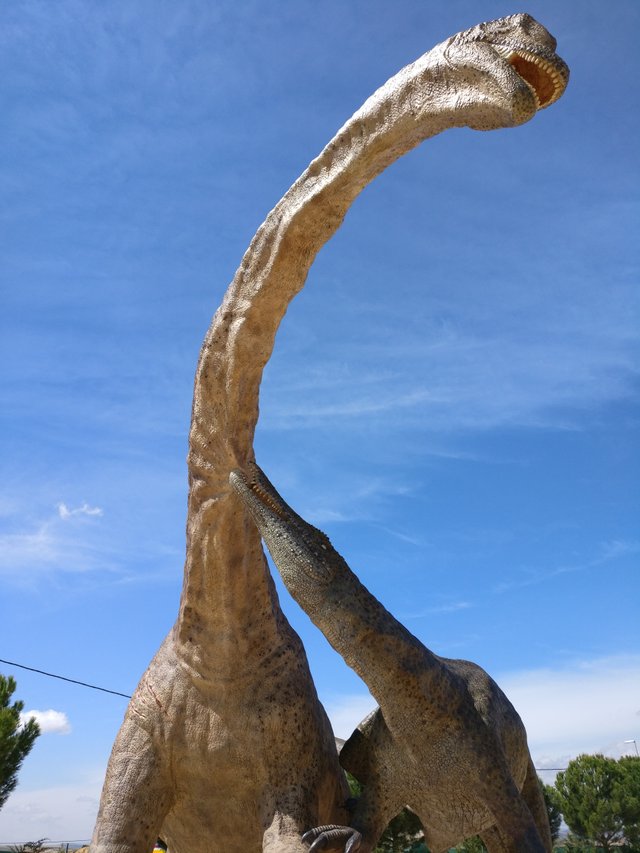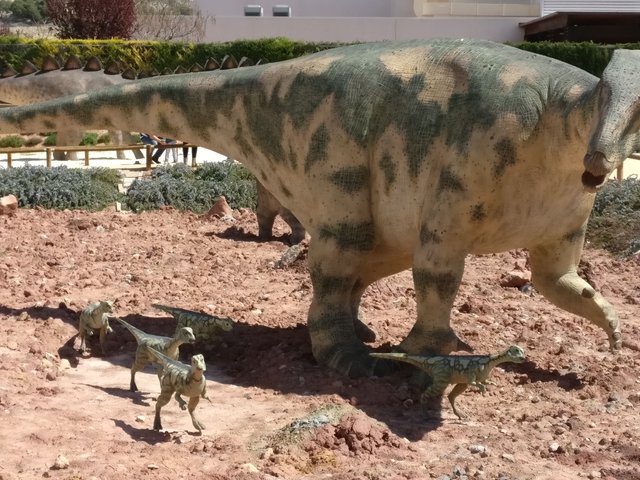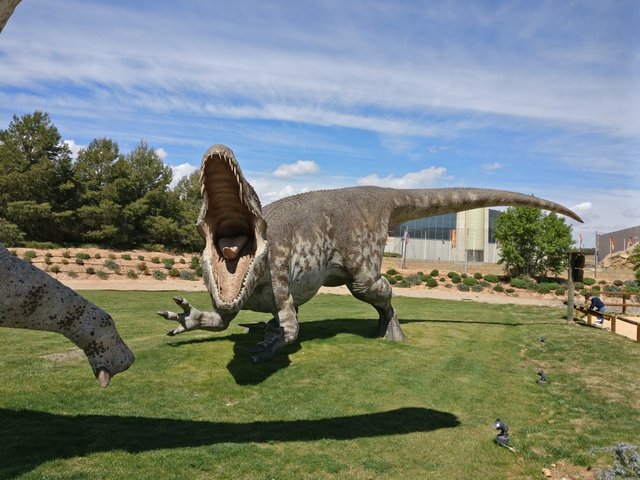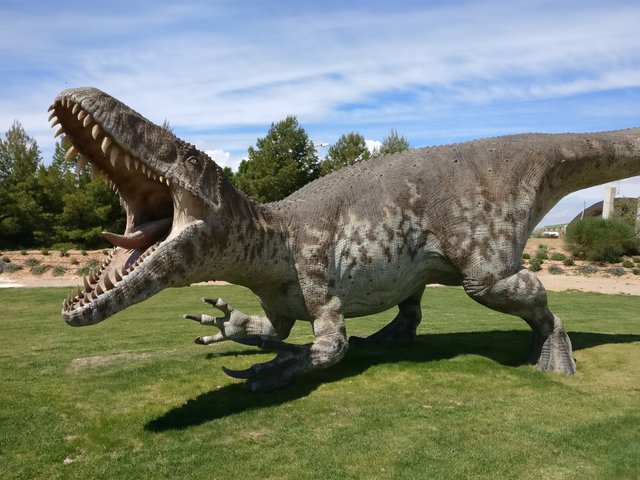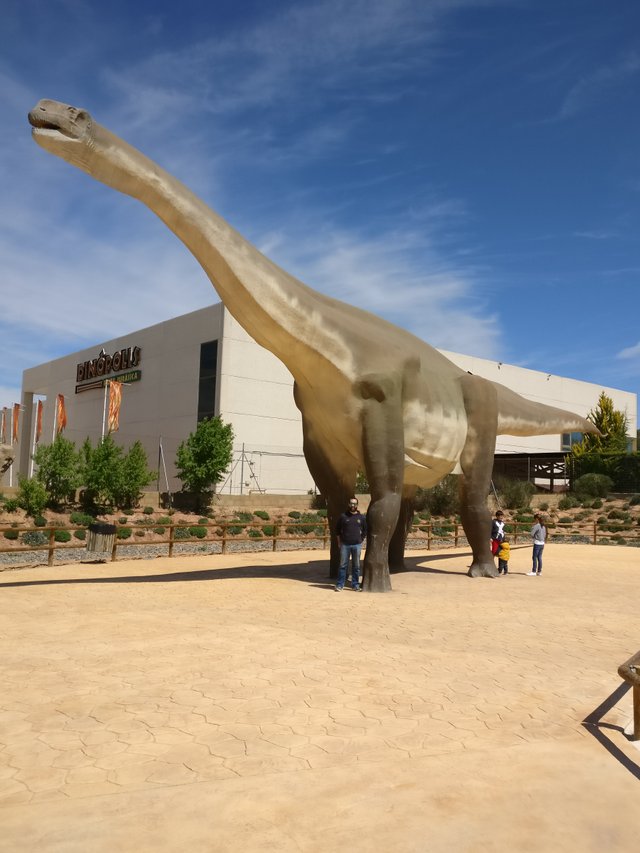 Para acabar la visita, nada como tomarse un café a lomos de un pequeño dinosaurio, fue un día inmejorable.
To finish the visit, nothing like having a coffee on the back of a small dinosaur, was an unbeatable day.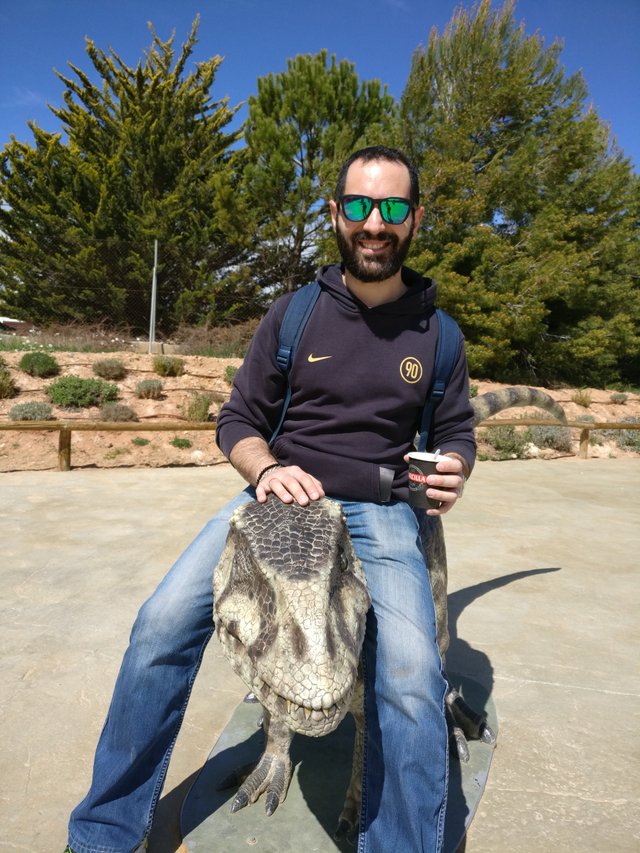 Ya sabéis amigos, si vives en España, haz una visita a Teruel, una ciudad muy cultural, muy bonita y con un parque temático que te va a encantar. Y si no vives en España y vienes de visita, guarda dos días para Teruel, es un lugar que te enamorará. Recordad que aquí podréis comer muy buen jamón :-)
You already know friends, if you live in Spain, make a visit to Teruel, a very cultural city, very beautiful and with a theme park that you will love. And if you do not live in Spain and come to visit, save two days for Teruel, it's a place that will make you fall in love. Remember that here you can eat very good ham :-)
---