It was a Monday morning when I packed up
my mochila grande
as I have come to refer my backpack,
and boarded what we call in the
United States a mini bus or van but the Latins call it a bus.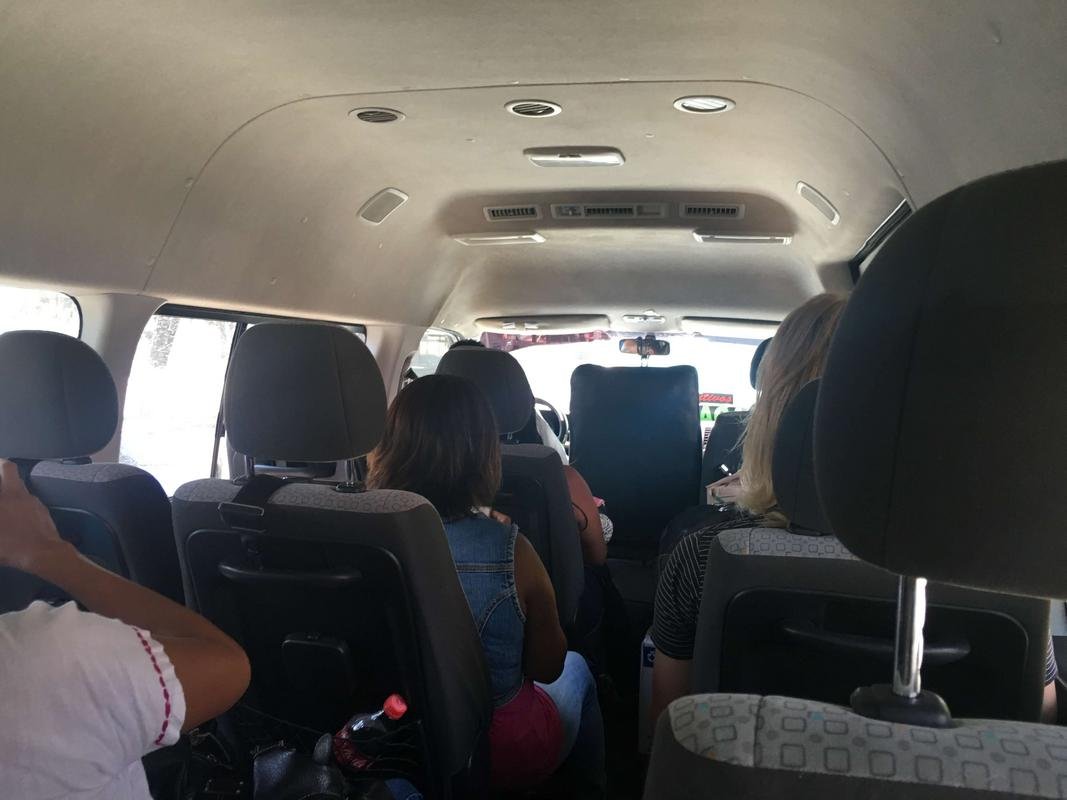 All I had to do was tell the owner at the hostal,
where I wanted to go and then she made a phone call.
After she hung up she told me the bus will arrive
in 30 minutes at the hostal front door.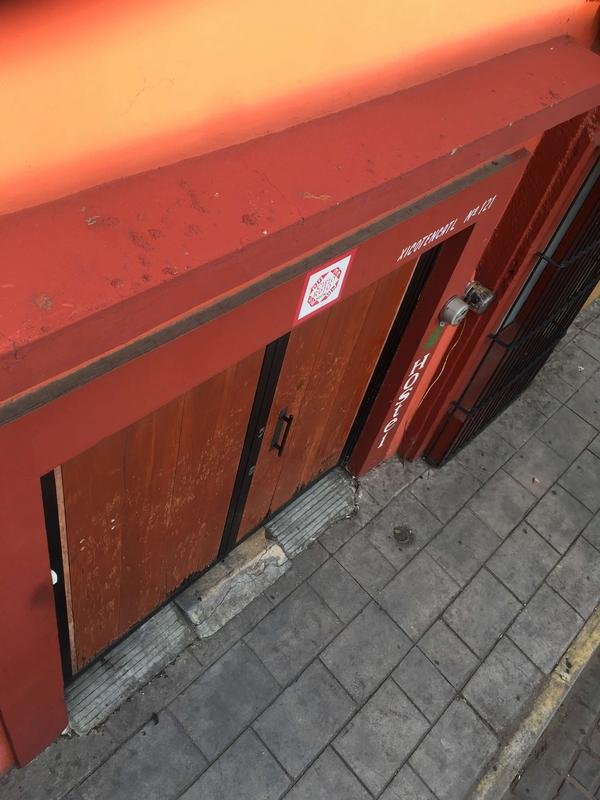 Seems like it always takes me longer to pack up than I expect it to.
After packing all my things up a
couple dozen times mas o menos
over the last several months,
it has gotten pretty easy but it still takes time.
Everything has its place so it's also easy to not loose stuff.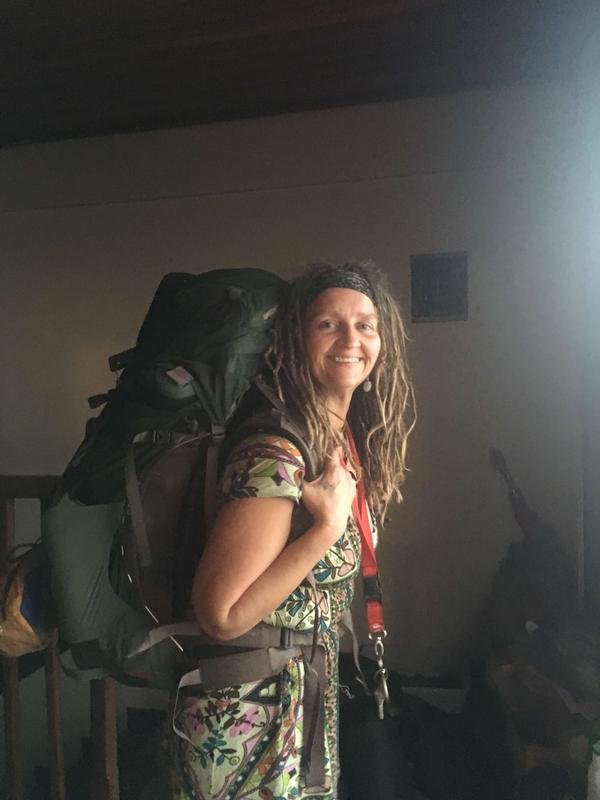 Before I boarded my first bus in Dallas, Texas
I made several consecutive posts with details
of everything I am carrying with me on my
Epic Journey Through Latin America.
So far, I have lost a light jacket,
a banadana,
2 pairs of reading glasses and
a wool sweater I bought in the north of Mexico when in the cold mountains.
Everything else I still have except about 5 pieces
of clothing that I have ditched along the way while
one new shirt,
a really big blanket that I wrap around
my djembe when I'm on the move
and a wool shawl has been added.
That morning in Oaxaca I went out early to buy a couple shirts





from the street vendors as a gift for my Kuna boyfriend, Fabio.





The story of my I meeting an indigenous man and how he won my heart





is documented in my award winning travel story,

Quickly I returned to the hostel, finished my packing
and was on the bus by 11am.





When I travel on buses for many hours I am super grateful for my ear buds,





my beloved battery pack to recharge my phone
and my movie downloads from my favorite movie streaming site.
The night before I depart I charge all my electronics
to their maximum for preparing for my journey.
In addition, I refrain from eating much and drinking anything for
hours before I board the bus as well as peeing as much as I can.
The buses almost never have onboard bathrooms
and the stops for the bathroom are undependable.





My intention was to get another bus to Mazunte
from Pochutla but I arrived so late that
the buses I planned to use to complete my journey were all off duty.
A taxi driver with a very non-aggressive energy





approached me in the street and explained
that he would drive me to Mazunte for what
I thought was a very reasonable price.
The sun was just going down





when I appoached the gate to The Empanada,
the hostal I was invited to stay at in the Magical city, Mazunte,
through my connections

My next blog describes how I got to stay
at this hostel for free for 5 nights, my new friends in Mazunte.


~~~~~~~~~~~~~~~~~_~


Keep Following.
I got many more fun-believable experiences,
and amazing photography,
I'm serious!
My stories are continuously unfolding as I continue my unique journey south.

Your UpVote, Follow, Repost and Comments support me to keep the...