Provence has turbulent history. In this territory traces of ancient people are found. Rock carvings, fragments of paintings and remains from primitive settlements prove that this region was inhabited even thousands years ago.
In 535 BC this place was captured by the tribe of the Saluvii and got its name Arelate.
Provence used to be Greek territory, but in 123 BC Romans conquered it and made it the Romans' "Province".
Arles and Nimes became two of the most significant Roman towns outside Italy. Arles began to "bloom" and it became an important and wealthy place. The construction of the canal in 104 BC. , connecting the city with the Mediterranean Sea also brought wealth to the town of Arles. Arles was some time in the shadow of Marseilles and Nimes but due to its wealth (In Arles the commercial aristocracy lived, they concentrated the transportation of goods throughout the Rhone area, there were significant shipyards here. The inhabitants were devoted to luxury and pleasure) Arles became a Roman colony where veterans of the Sixth Legion Ferrata settled. And the town was called "Colonia Iulia Paterna Arelatensium Sextanorum, "the ancestral Julian colony of Arles of the soldiers of the Sixth".
Arles was also called "little Rome". Here, on the most southerly crossing point on the Rhône, they built shipyards, baths, a racetrack and an arena.
Les Arènes is one of the largest, best-preserved Roman monuments in Provence. The top tier provides an excellent panoramic view of Arles. This amphitheater was built in the last quarter of the first century and it is just slightly younger than the Colosseum in Rome.
This building is slightly oval, it measures 136 m (446 ft) by 107 m (351 ft) and could seat 20,000. The floors of some of
the internal rooms were decorated with mosaics, the better to wash down after bloody affrays. Today both Provençal and Spanish bullfights are held regularly in the arena.
Les Arènes is well-preserved. It has two floors of arches.
Very spectacular grand building and there is atmosphere of history and ambitiousness when you are inside les arenes.
This place is must visit!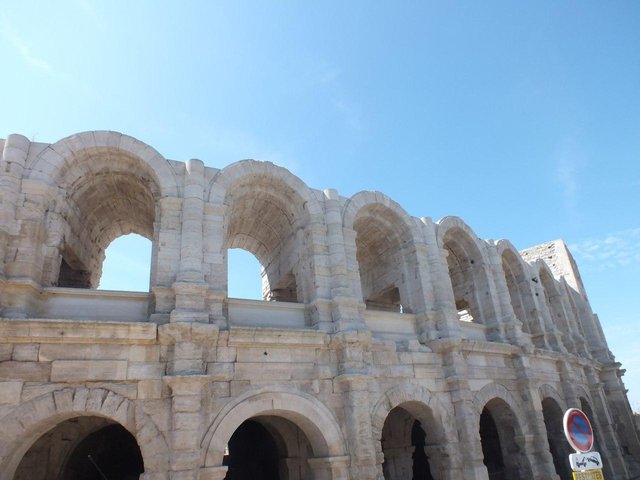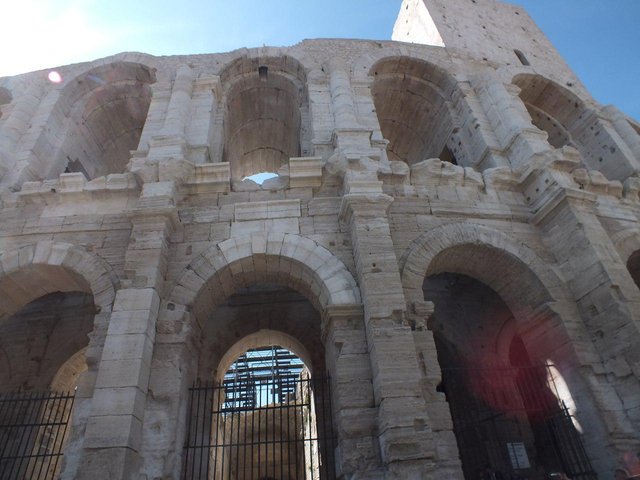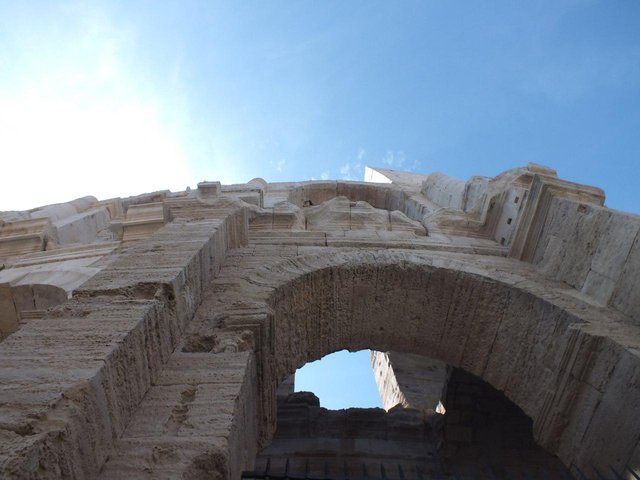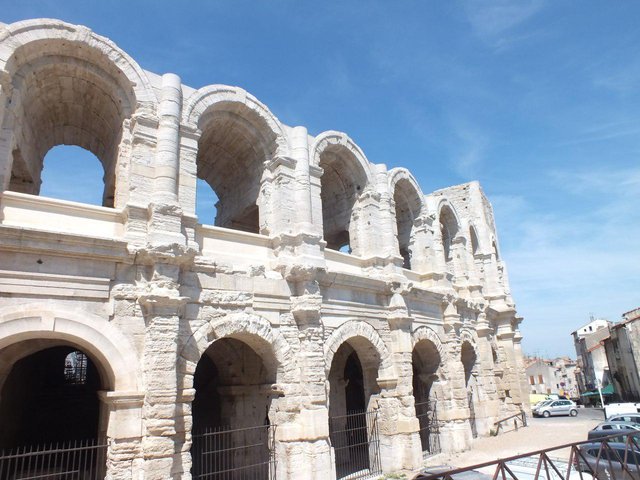 Les Arènes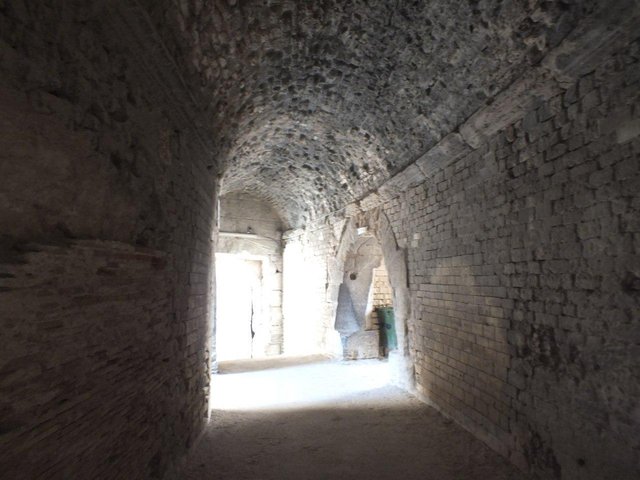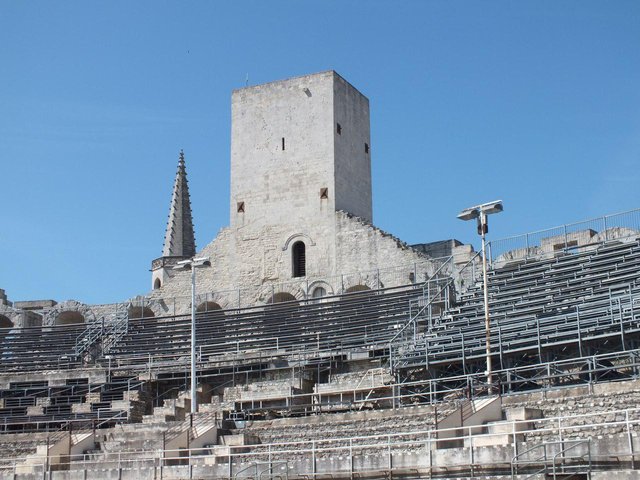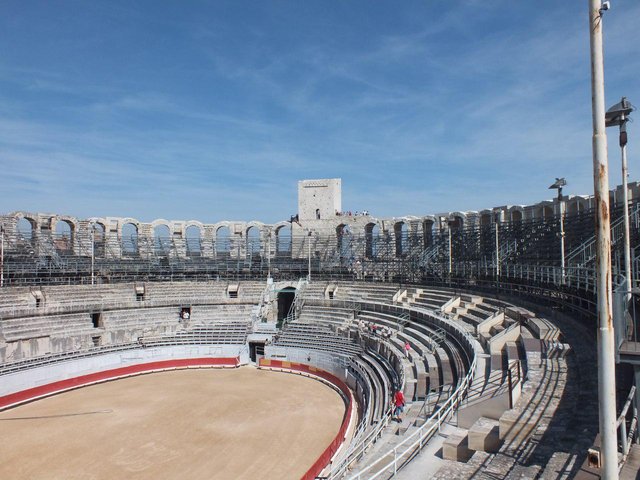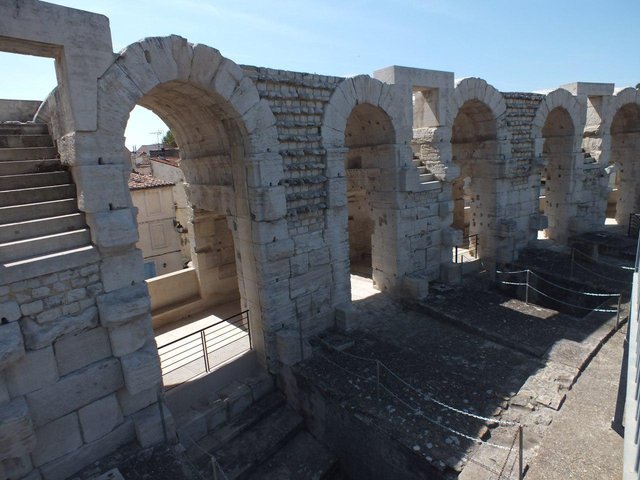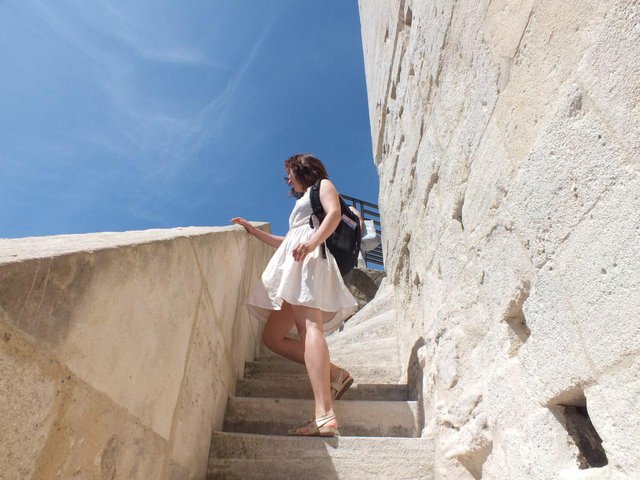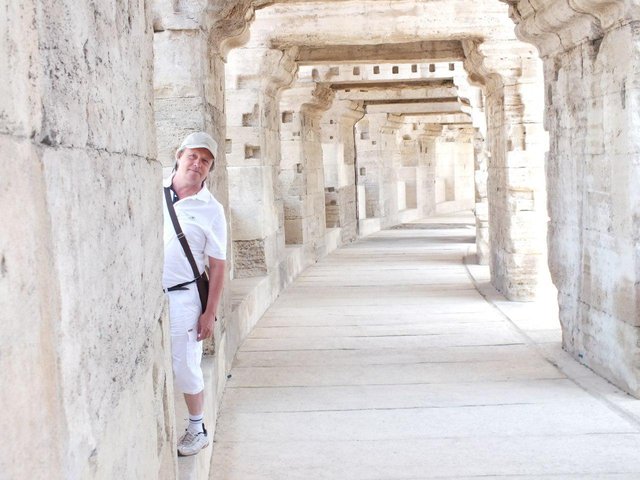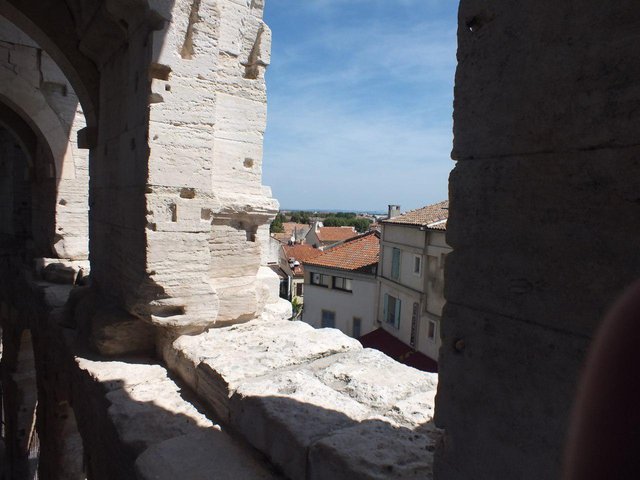 Inside Les Arènes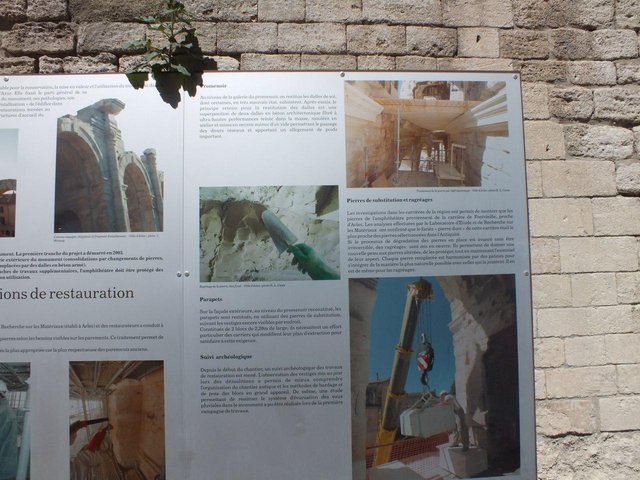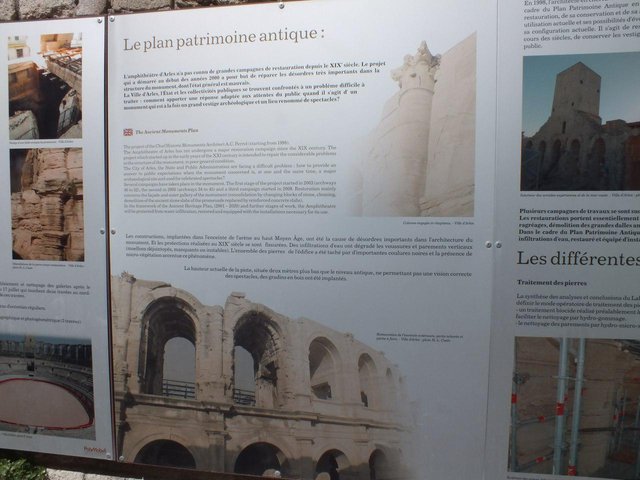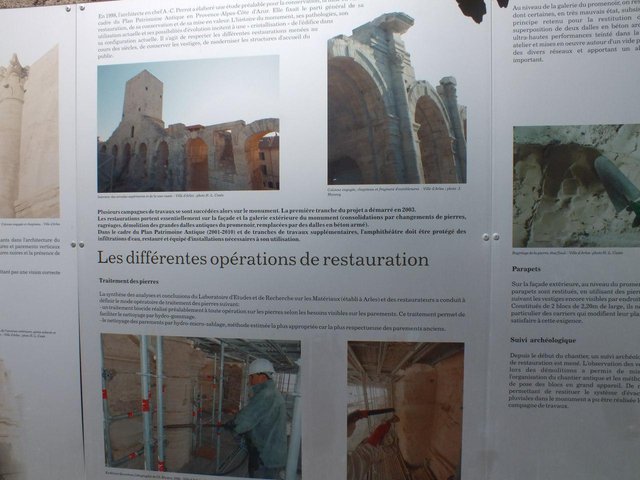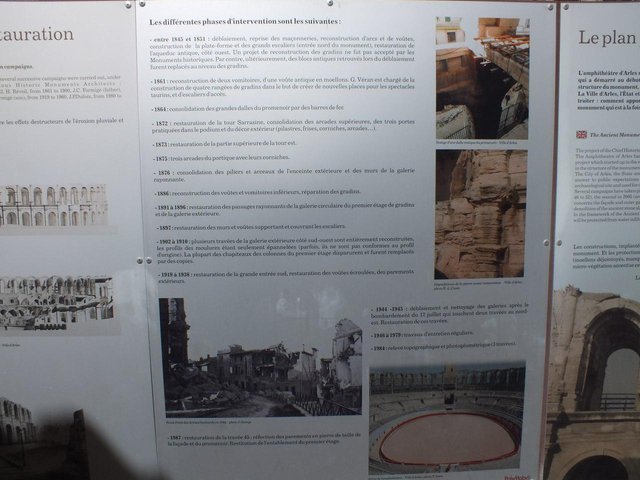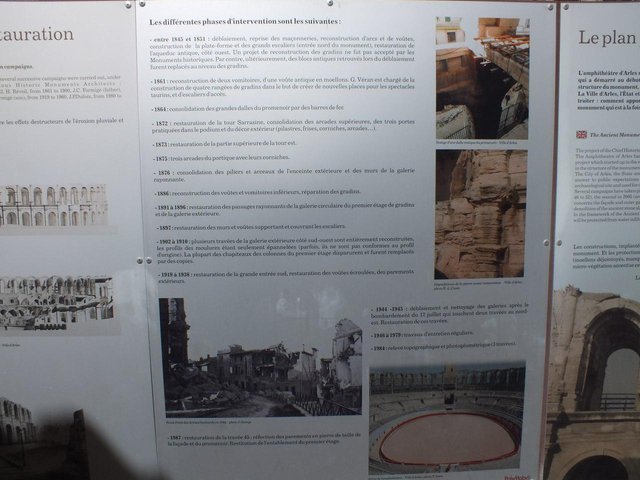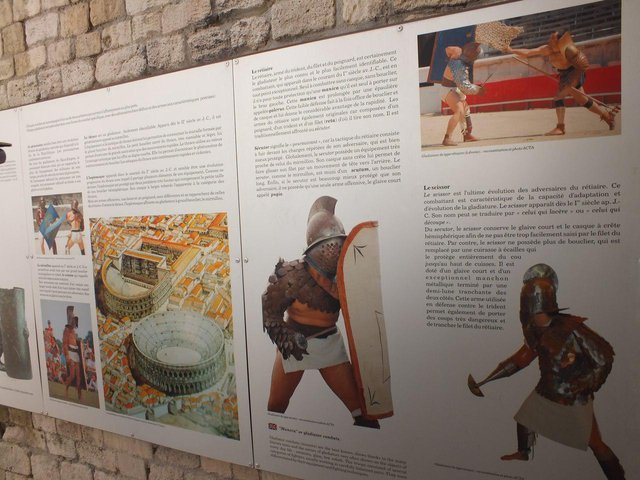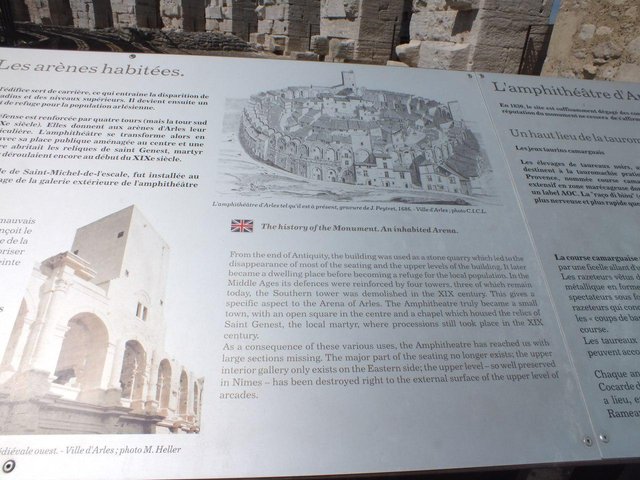 History bite (for interested ones)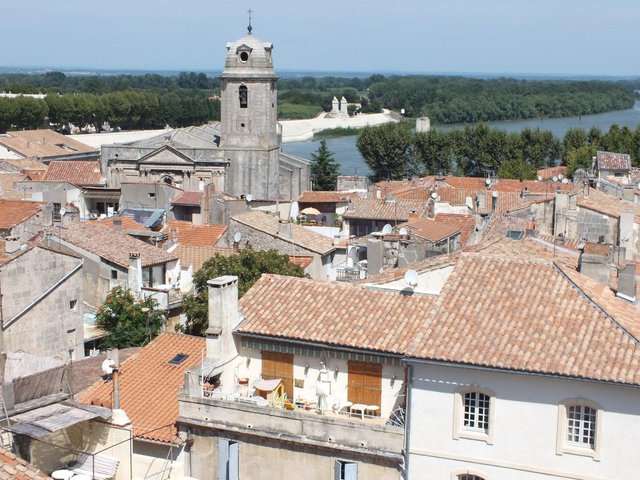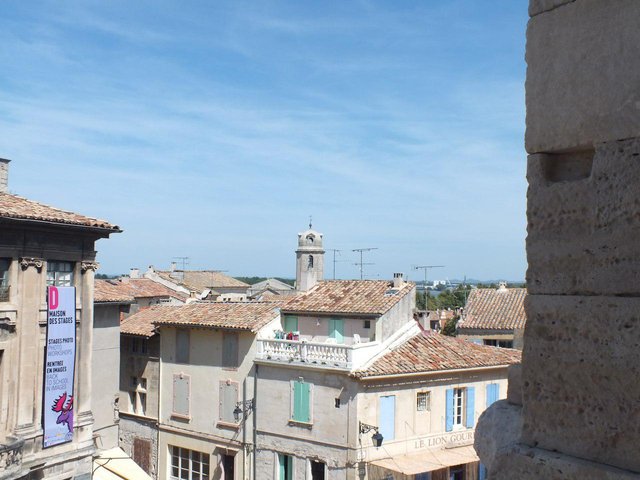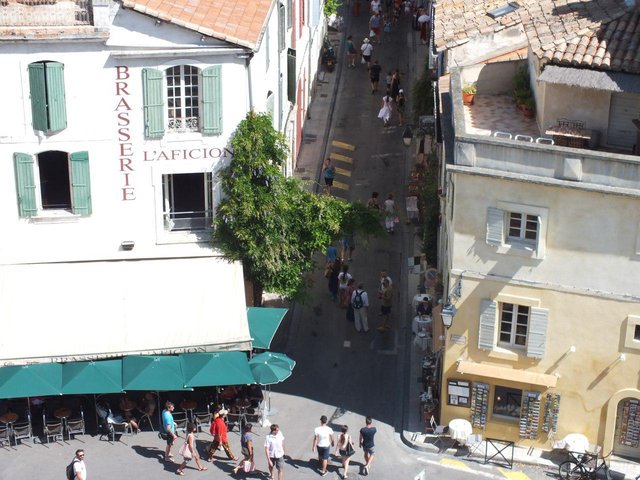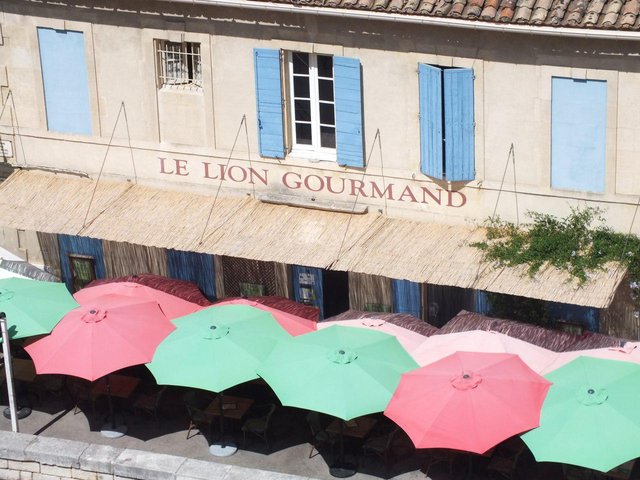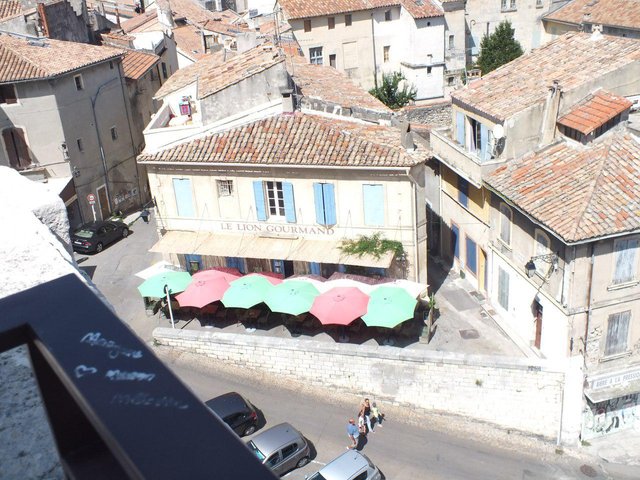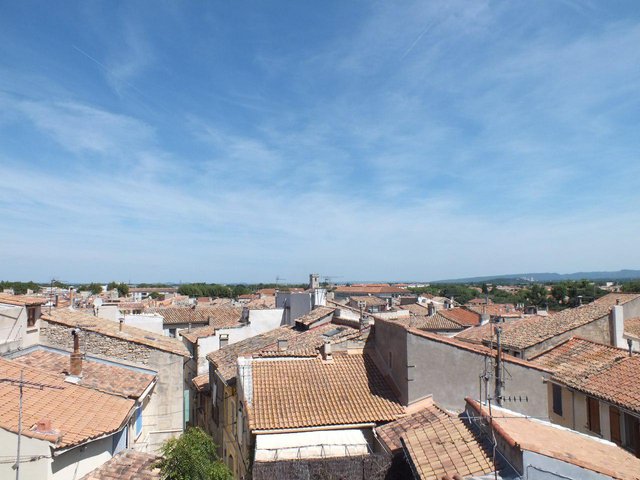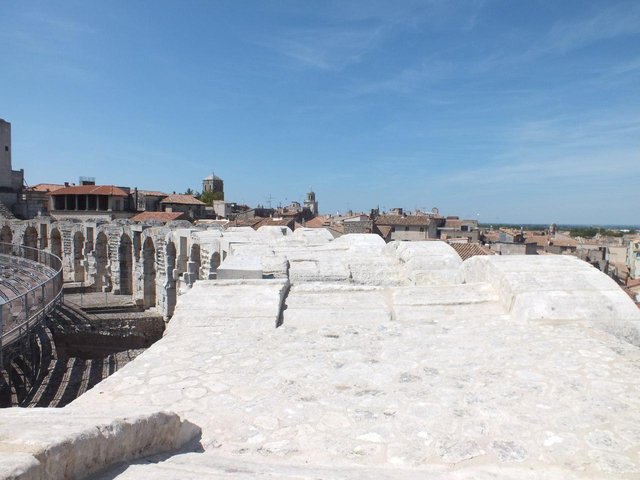 Excellent panoramic view of Arles.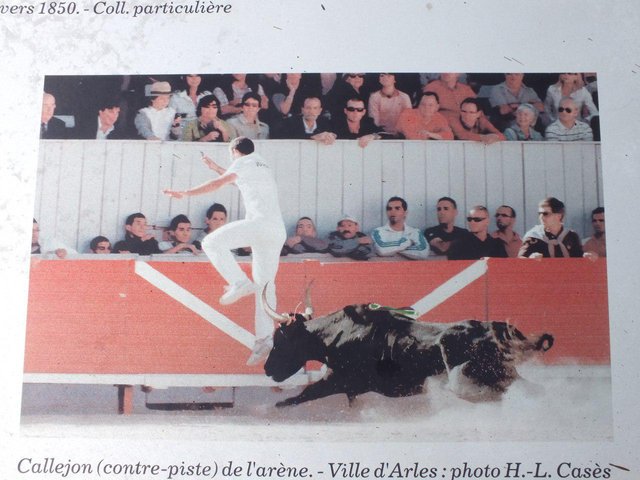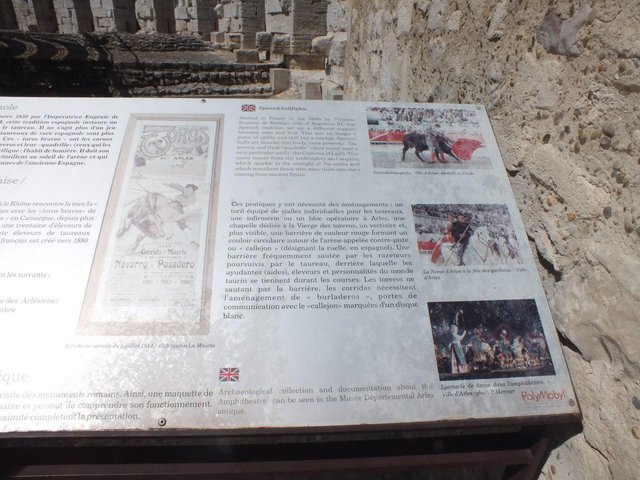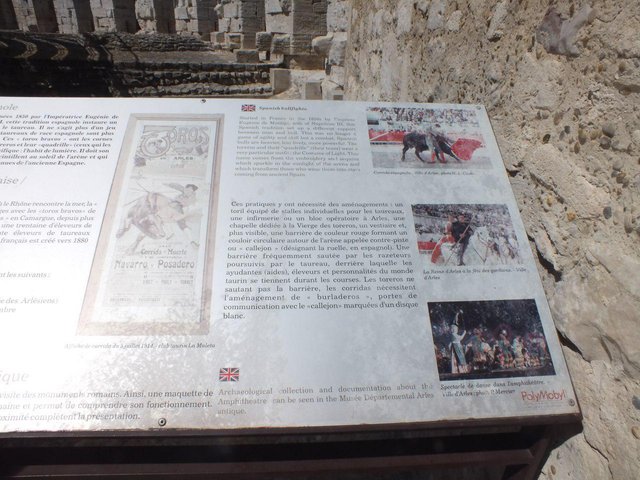 bullfight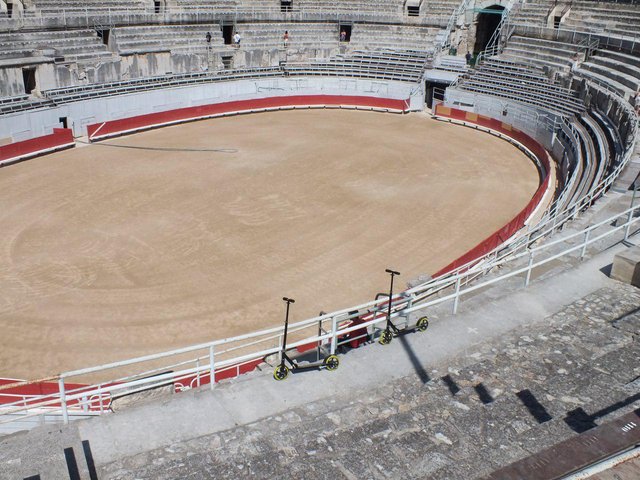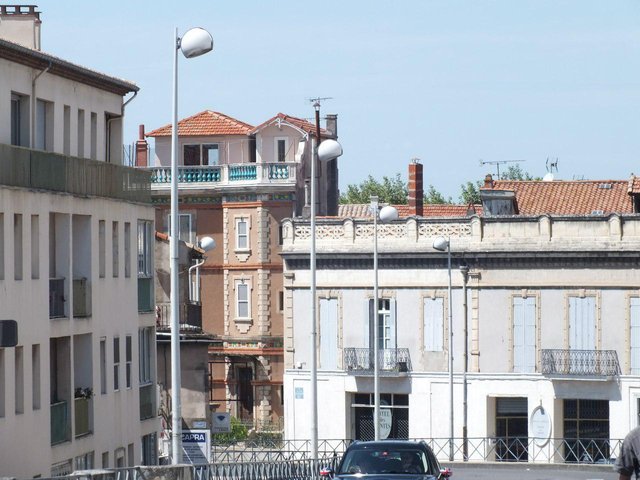 Arles