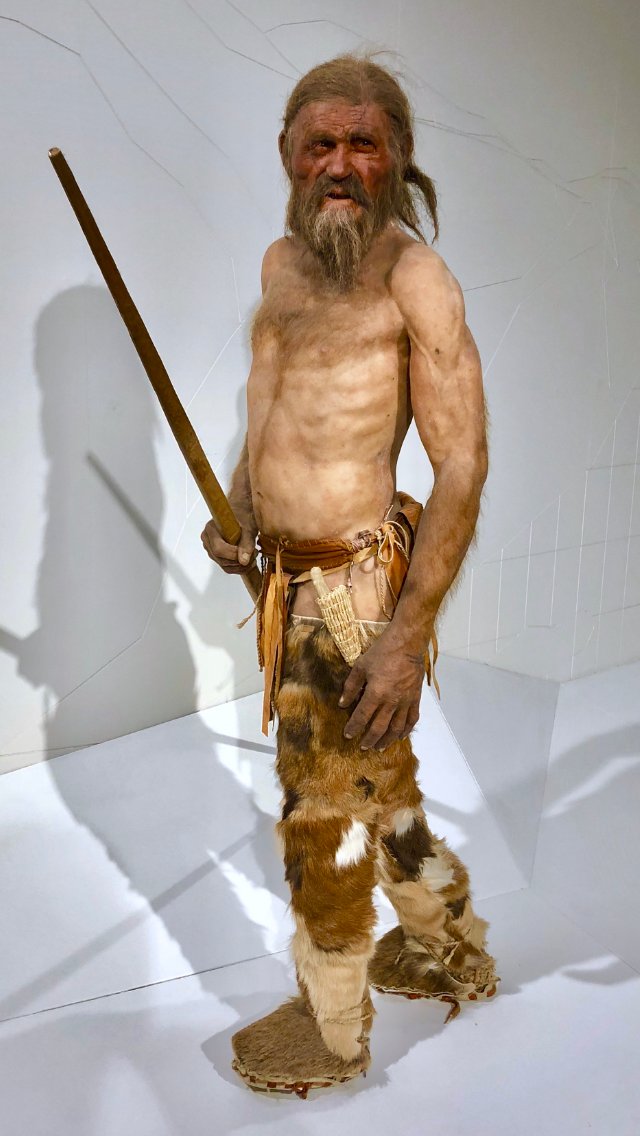 Today we went to see the Ötzi Ice-Man exhibit.
His mummified remains, together with many tools and clothing items were found on the Austrian Italian border in 1991.
The find took the archaeological world by storm and has been the focus of intense forensic study since that time. Much of what was previously believed about that period has had to be altered because of what has been learned from this find.
The exhibit is housed in a museum in Bolzano Italy which is dedicated entirely to this Ötzi.
It was extremely interesting to examine and learn about the tools and life of this man and the fact that he was murdered makes his case one of the oldest mysteries ever.
I say goodbye after another short post due to almost non existent internet!
Until next time,
@kus-knee
(The Old Dog)
Posted using Partiko iOS