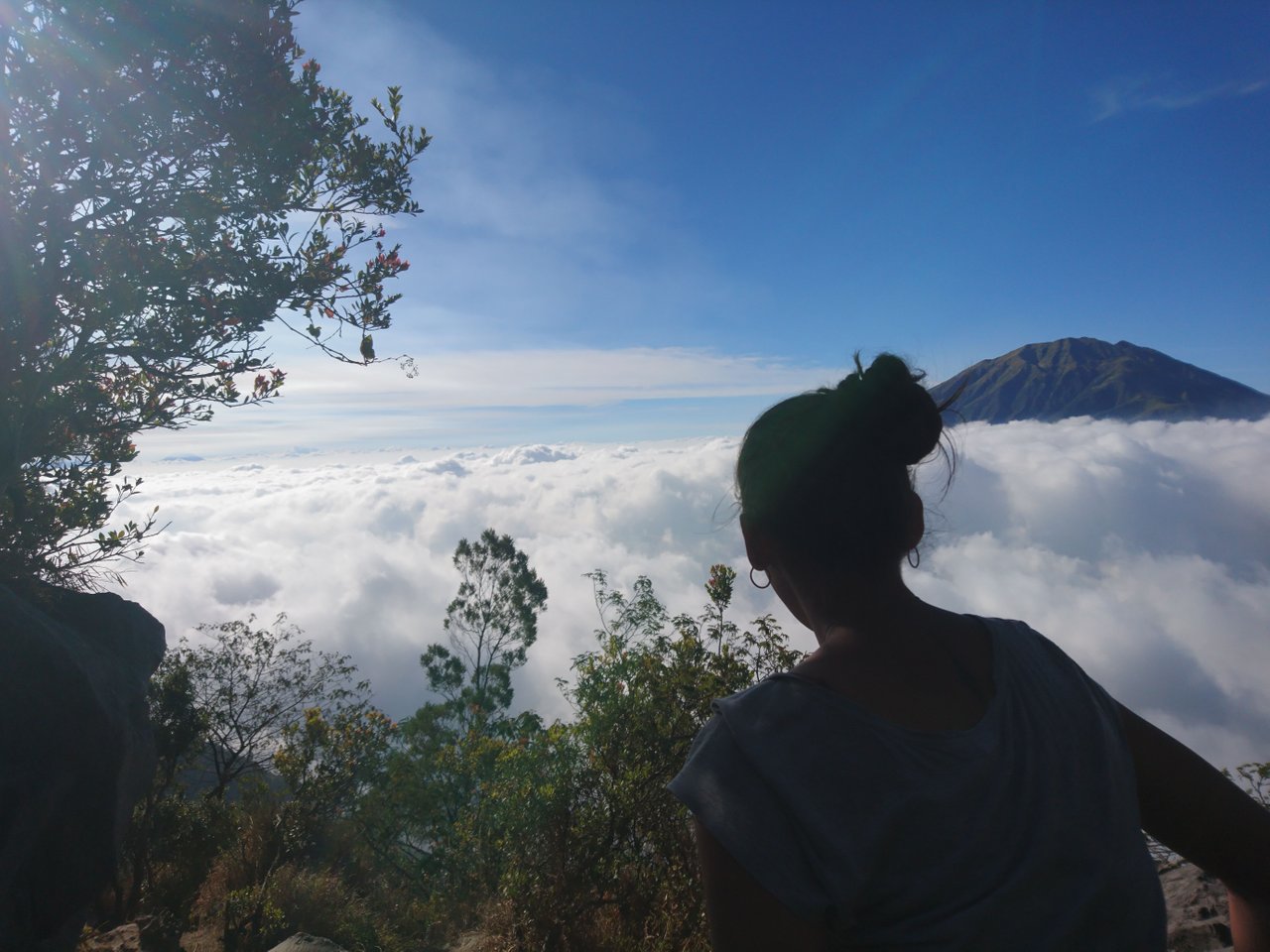 For some month we climbed on the merapi. If you stop writing over storys its hard to remember exactly, but I try. At least I have much pictures but just with a smartphone unfortanetely we forgot our reflex camera. I promissed for long time to write over it. So now here is the full story.
So we arrived really late on the town before the merapi. We came with a scooter from yogyakarta. Tried to find a place to sleep. We recognized the nearer from the start, the less and more expensive stays with not much valuable you can find. So I would really recommand stay a little bit before. You can just get with your motorbike to the start point. It dont make much differences. So after getting a place to sleep. We rested 4 hours and started at 4.30. Much to late for getting the sunrise. But I think it's a good time to start and more comfortable. Now we were driving to what we thought it's like the last point were you have to leave your bike and it's stand parking and you can buy stuff more pricey. The best is to prepare before starting if you are on the trail there is no more possibility to get food.
But one important point, often the Indonesian buisness want to make you believe, you have to park at a certain point, that they earn the parking fee. But no you don't have to. So at this point they want that you pay entry of 150000 per person if you leave the bike here. The price is just for foreigners. But you also can drive much more up the hill and park it for free.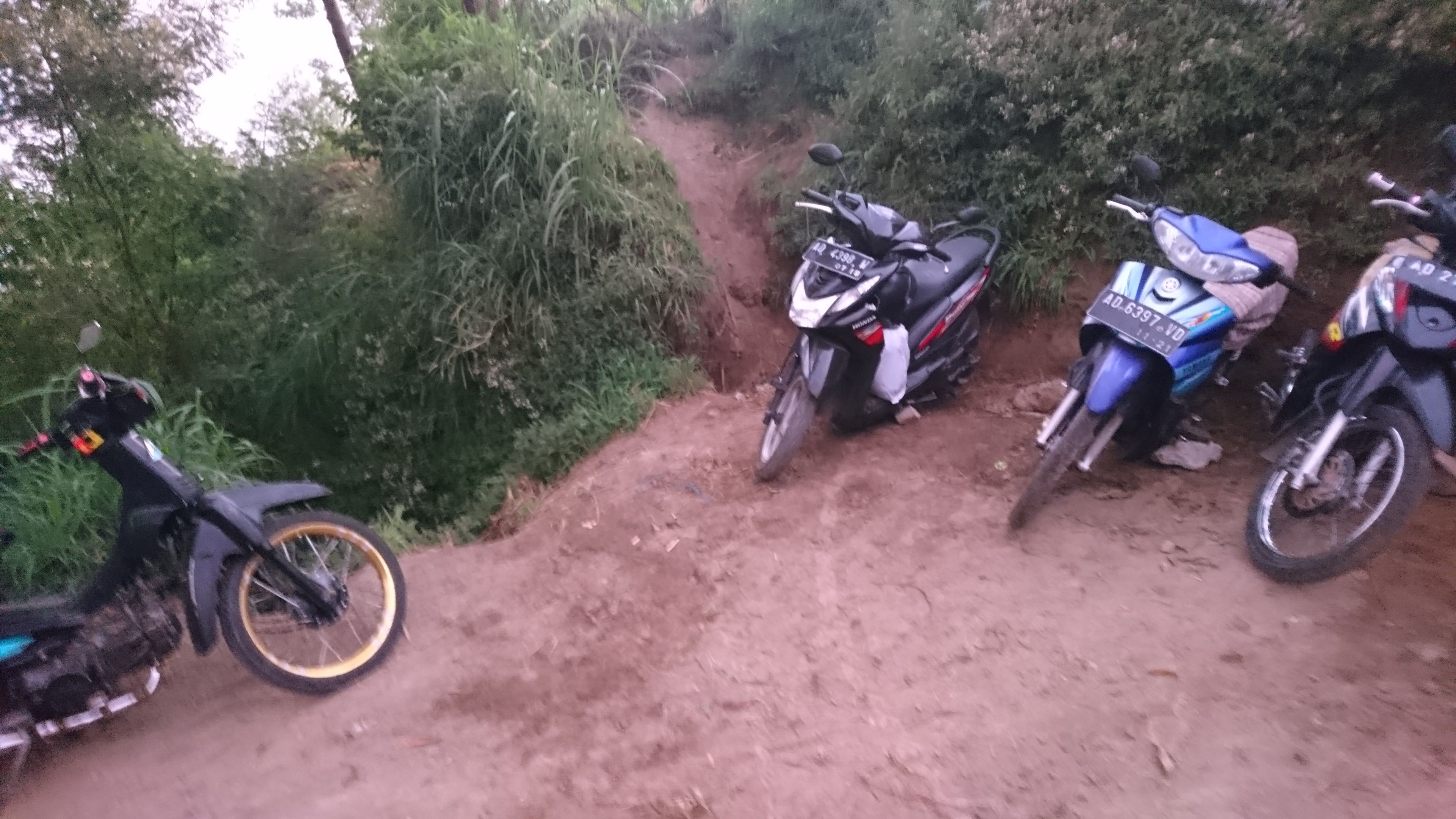 There is also another place to visit and a restaurant. If someone ask you that would mostly not happen if you just drive up and don't stop there. But if, you could tell that you just go to the village. You will save money and will save some walking time.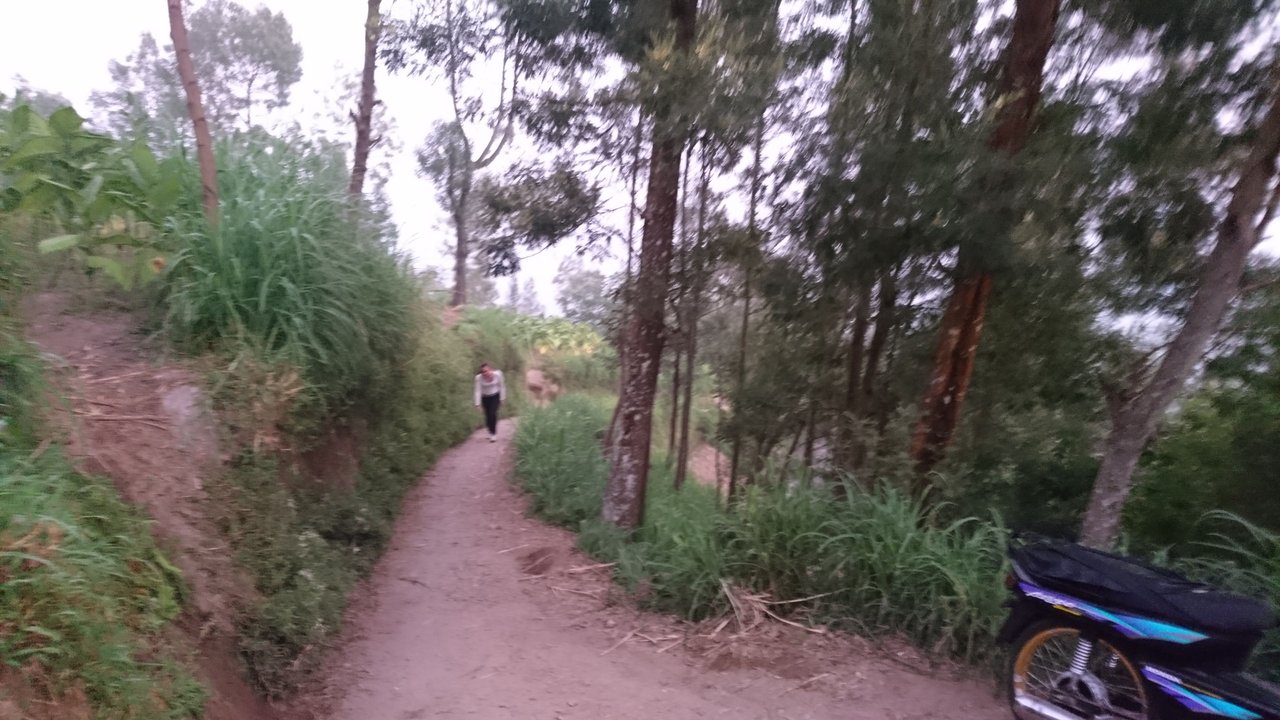 We didnt do this, and had much more to walk. The beginning is the hardest if you are tired. You see it on the picture.
If you want to spent money give it to poor people they need it much more.