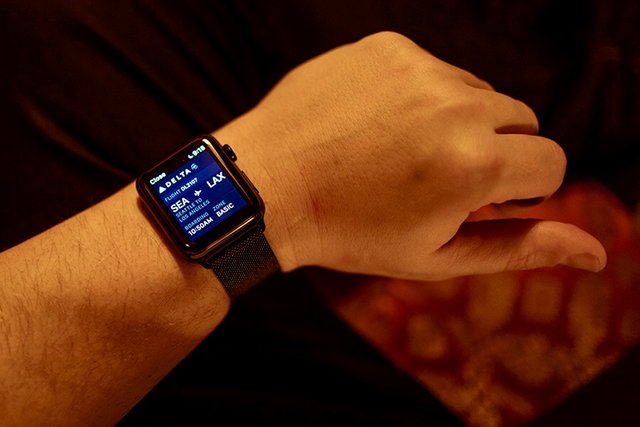 Greetings, Steemit! Once again, mid-flight freewrite time. I'm currently flying to Los Angeles. As I've mentioned in several Steemit posts, much of my work over the last five years has been in LA. This is a far too familiar trip. Flying from Seattle, the upper northwest is new, but this city has been my destination dozens of times. This trip is going to be different. I have two shoots. Only two. That's unheard of. My typical LA trips are a blur of back to back dark pinup sessions. Barely any time to eat, sleep or visit friends. Financially, only two shoots stressed me out. From a quality of life perspective, I'm embracing the week ahead.
How I got in to this predicament is, in itself, worth a blog post. Bookings in LA and New York have slowed. That's typical of the winter months. Leading up to the holidays, people start saving for gifts. Bookings won't typically pick up until the spring. That's compounded by my stubborn insistence on a rate that's taken me nearly 20 years to charge. My shoots aren't cheap, but after calculating my travel expenses and hours to return 10 finished edits, it's the only price that is both fair to me and affordable for most clients. Clearly, through, most women in the pinup scene that are willing to book at my rate probably have in the last couple of years.
That's brought me to creative ways in still making a living and staying busy. @vintagevandalizm and I set up a Pinup Masterclass workshop in LA on March 9th; the end of this trip. Due to circumstances beyond our control with the venue hosting the event, the class had to be postponed. I would have just cancelled this leg of the trip, but I have a client booked on March 9th and she wasn't able to reschedule. And so, I'll be in Los Angeles with more free time than I've had in years, until I can complete that shoot. Finding the time to sit for long periods of editing [ 8 - 12 hours is what I consider long] is one of the major obstacles of my career. I'll have that time this week.
I'm setting an ambitious goal of finishing every photo I owe clients, with the exception of anything from 2019. All 2018 work still owed, I'm going to try and complete before flying back to Minneapolis this weekend. Almost every client I owe is 80% finished. Each of them only needed their last 3 - 4 images to close out our sessions. It's an ambitious goal to set, but I think I can do it. Other than that, just seeing friends in LA is what I'm looking forward to most. Connecting with @thomaskuntzart is always one of the highlights of my west coast trips. I'll always be seeing @frankthebunny and @michelinepitt. There's a lot to look forward too.
Thanks for reading. These freewrites usually don't have a direction. Just a collection of ramblings and thoughts. I have a flight back to Minneapolis in a week, so you can count on at least one more of them in the near future. I'll have new work to share of Holly Madison, @ryanashley and my friend Kaio Wilker [...a long time collaborator that shaped some of my earliest work in Boston and New York City. If all goes well, I'll even manage to squeeze some comic pages for @coppercoins in this week. As always, I appreciate the support. For more art, illustration, photography and stories from the road, follow me here @kommienezuspadt!