The most famous part of the most famous building in Barcelona. An iconic Sagrada Familia.
It was the first facade of the cathedral to be finished. It was constructed between 1894 and 1930. The first and the richest in detail. I think one could easilly write a vast encyclopedia about Sagrada Famillia and about the symbols hidden in its structure. It is such a well-thought building. Every detail is there for a reason and nothing is accidental.
No wonder its the symbol of Barcelona!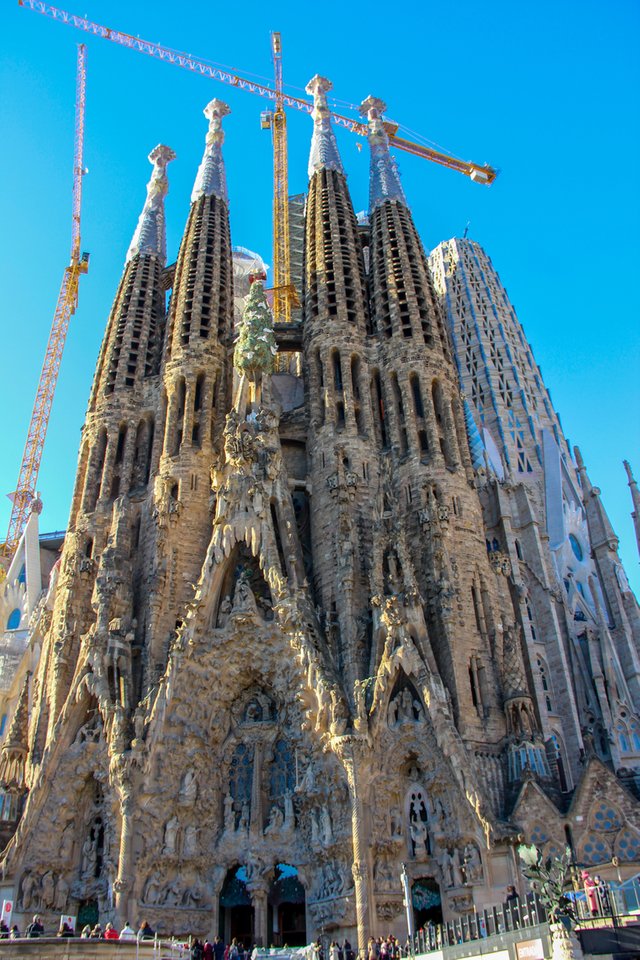 One of the details - sculpture of the choir of angel children