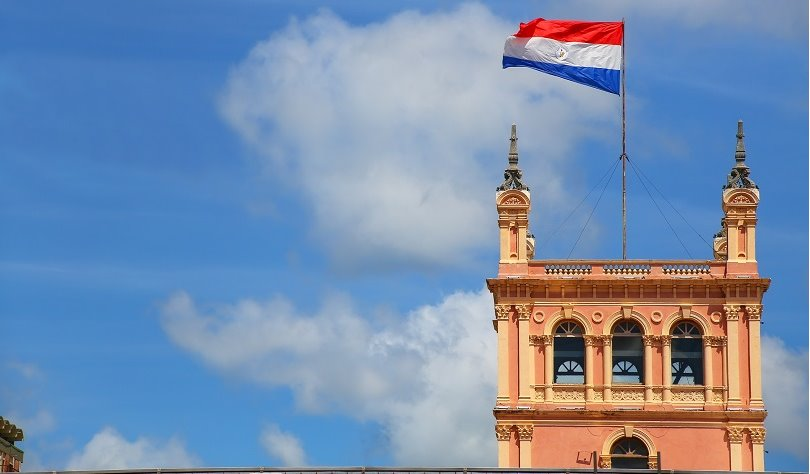 Today, in my series about TravelMemories, I return to a mysterious country. The shortest route from South Bolivia to southern Brazil, where we would celebrate Christmas and New Year, goes right through Paraguay. There were a lot of stories about this country: it would be ultra-dangerous, it's full of cannibals and neo-Nazis, tourists would not be welcome, there is nothing to see,... However, during our trip we didn't meet any backpacker who had put one foot inside this country. Our curiosity had been triggered and we decided to go and see which clichés contain a core of truth...



We took the obvious crossing: via the Transchaco highway, which leads directly to the capital Asunción. You should not take the term highway too literally. The Chaco is an immense dens area that occupies almost half of Paraguay and the Transchaco is the only road on the map. The 'dry' Chaco in the north is like a desert or half a steppe, the 'wet' Chaco in central Paraguay receives a bit more rainfall, but is also an impenetrable area.
What had to be a bus ride of 15 hours, eventually became one of 28 hours. The highway was not paved everywhere, was full of pits and we had to make a regular stops because the engine of the much too old bus overheated due to the extremely high temperatures. Only the chewing of coca leaves could keep our driver on his feet. After a sleepless night he had to repair the thing himself in the blazing heat. The many checks also prevented us from making good progress. This dusty route is, after all, a popular way to move drugs to more southern parts of Latin America.
Shaken and hungry we stepped off in Pozo Colorado. This village (read: street with ten houses) was not our final destination, but we needed a bed. Fortunately, we found a newly opened inn, which turned out to be the local radio station the day after, when the hostess went on air at 8 am.



Concepción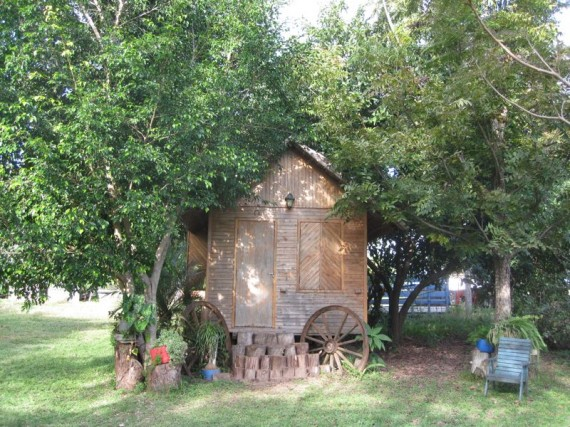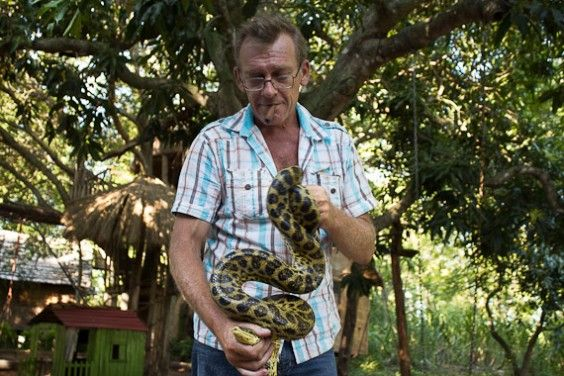 With the next bus we finally arrived in Concepción. There we were picked up by Peter, a German who has lived in Paraguay for more than twenty years. Half an hour outside the city, he started a cattle farm from scratch and built it into an eco-lodge with breeding grounds for fish, a restaurant and a few small bungalows.
Meanwhile, the resort also turned out to be a kind of animal sanctuary. According to Peter, Paraguayans are the opposite of animal lovers and if you cannot eat the animal (like a cow), cannot work with it (eg a horse), it must be dangerous or at least completely useless. That's probably why people from the neighborhood always drop sick or wounded animals at Peter's place. In Granja el Roble you will find a howler, a handicapped anaconda, an attention deficit fighting bird, parrots, etc.
Eventually we stayed there for five days. It was pure relaxation in Peter's created paradise. My girlfriend went swimming with a tapir and I gave food to the blind anaconda. In the afternoons we cuddled with the howler monkey or went tubing on the nearby river. His Paraguayan wife overwhelmed us with delicious dishes and spoiled us with local specialties. In the evening we were always together with the cigar-smoking Peter and a caipirinha addicted backpacker of 70 years old. He was the only other tourist with whom we had to share this little paradise.



Asunción
We had another week and a half to cover the last kilometers to the south of Brazil. But why take the shortest route (1400 km) if this should mean that you miss some highlights of Paraguay? So we took a bus to the capital Asunción to discover from there the more touristy part of the country. An afternoon to explore the center of Asunción is obviously insufficient, but at first sight we got a very modern impression. It was an advanced city with fashion-conscious residents, chic restaurants and the obligatory McDonalds.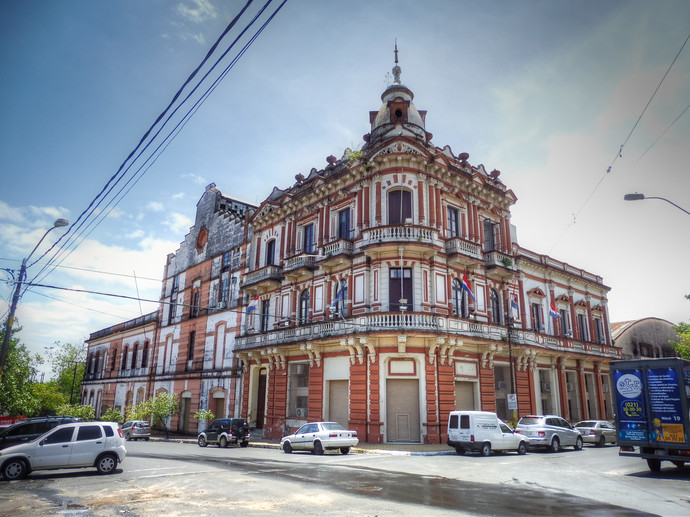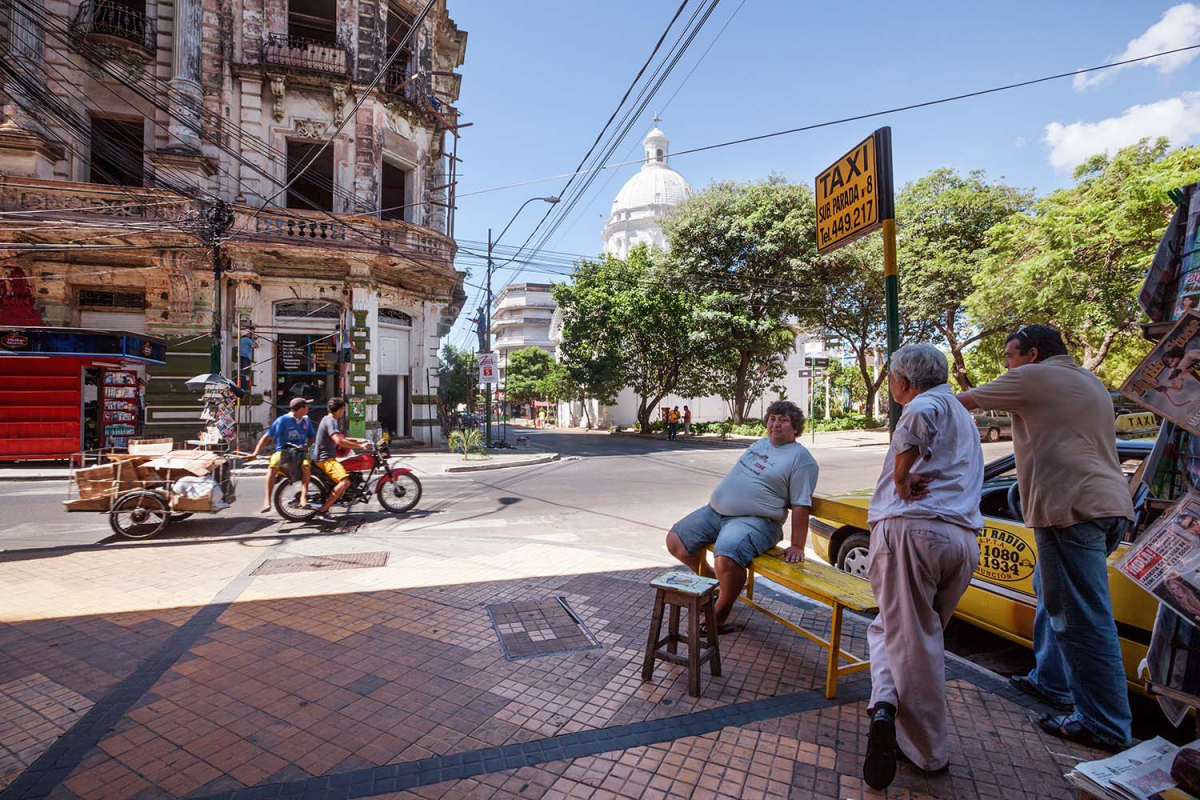 In short, an absolute opposite of what can be found in the rest of the country: endless meadows, thousands of cows and horses, wooden houses for the workers and traditional haciendas for the landowners.



Trinidad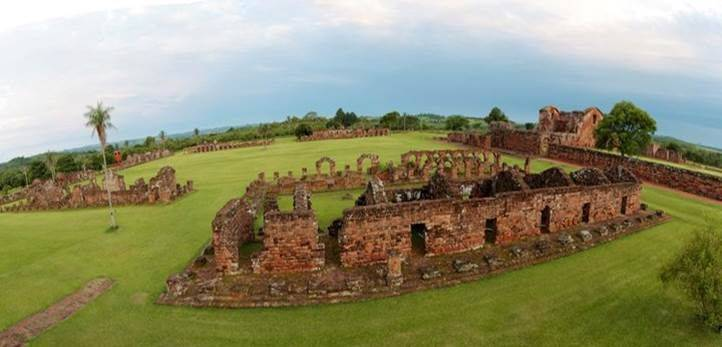 Paraguay has no tourist attractions like the Machu Picchu in Peru or the salt flats of Bolivia. It is even so that the tourist highlight of the country takes away the title of the least visited Unesco site in the world. We are talking about Santísima Trinidad del Paraná (in short Trinidad), the Jesuit reduction in the south.
A reduction is actually a city or village that was founded by the order of the Jesuits with the intention to house the indigenous Indians and raise them. Such a mission usually consisted of at least one church, several stone houses, workshops, a school, etc. They succeeded quite well, because in total around thirty of these reductions were founded in the area, an area that once extended all the way to Argentina and Brazil. Their power was strong and that was not to the liking of the Spanish king. The monks were driven out at the end of the 18th century, the wealth was stolen and the buildings destroyed.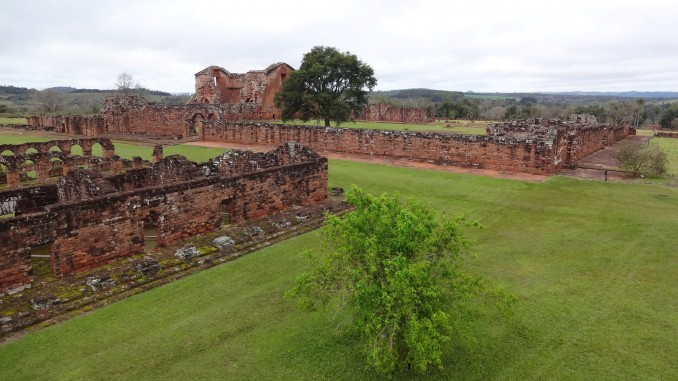 We visited Trinidad's largest ruin, where in the year 1728 three thousand Guaraní Indians lived and the smaller, even better preserved, site of Jesús de Tavarangüe. The sites were neglected for a long time, but nevertheless gave a good idea of how life in such a utopian society must have been.



Ayolas
Paraguay is very rural and there are many areas that are far away from modernity. Nevertheless, the country is evolving strongly and the population growth is enormous. To provide more and more people with electricity, a collaboration with Argentina started in the 1980s. They built Yacyreta, a hydroelectric dam on the Paraná river. The dam does not only provide electricity of 20% of Argentina and 60% of Paraguay, it has especially changed the entire landscape. The water that is stopped forms after all these years a huge inland lake, along which a whole 'coastline' is built and on which water sports are practiced. A barrier of 65 km must keep the water mass in place.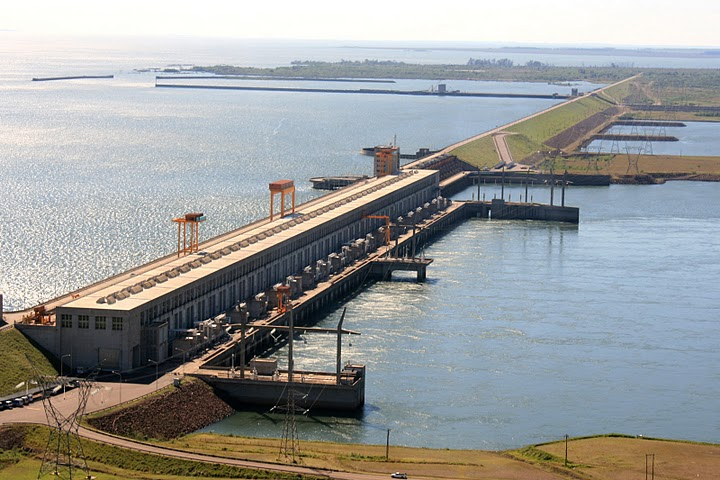 We were impressed by the gigantic dimensions of the whole building, but especially the journey to it was a nice experience. In one day we found three people who wanted to give us a lift. Two even went so far as to offer those themselves. We did not even have to ask. In the beginning we thought: "what a sleazy guys", but they were just so friendly. The first took us for a three hours long ride along alternative roads, so we could do some sightseeing. The second went even further. When we saw that our connecting bus was driving away, he overtook the bus at 140 km/h and our hero-for-a-day so stopped the vehicle. Once we arrived in Ayolas, the town near the dam, our luck was not finished yet. We met an engineer who worked at the complex and he took us back and forth to the visitor center. A day full of kind people!



So to get back to the clichés about Paragu ...
Dangerous? Absolutely not. We do not know where the bad image comes from, but Paraguay seemed to be one of the least dangerous countries in South America to travel. You obviously do not have to seek danger and flirt with disaster, but that applies in every country you visit. The people are helpful, extremely interested and enormously charmed when you try to speak a little bit of Spanish.

Nothing to see? Also false. It is just a country where you have to take your time. We certainly want to go back ourselves, because in the Chaco there will still be many unique landscapes to discover. Not to mention the piece of Pantanal that is also in Paraguay. Why book a luxury tour in Brazil, if you can experience a much more authentic experience with a local boat in Paraguay at half the price?

Cannibals and neo-Nazis? It is quite possible that there are isolated communities in the wild Chaco. We have not seen one ourselves, so as a tourist you seem safe. A lot of books have been written about what is going on and what has happened in Paraguay and we are planning to read more. It is a fact that Paraguay has remained isolated for a long time and has a completely different history than the surrounding countries. Today there are many 'colonies', towns or villages in which Germans live together and where more German than Spanish is spoken. But there are also Swiss, Japanese and Chinese colonies in Paraguay. Full of neo-Nazism? That is exaggerated.

Tourists not welcome? Bullshit. The people are, as mentioned, extremely friendly and want nothing more than to boost tourism. The only tourists who still regularly went to Paraguay came from Australia, New Zealand or the States. Unfortunately, the government made a huge mistake by raising the visa amount for these countries up to $160. Most likely because Paraguayans who want to work in these countries also have to pay a visa. The result, however, is that these people now stay away.

Some facts:

Spanish in Paraguay is almost incomprehensible because the influence of the Guaraní is so strong. Guaraní is the language of the largest group of Indians who originally lived in Paraguay. It is officially the second language of the country, but most people prefer the dialect over Spanish.

As just mentioned briefly, there are indeed many 'colonies' in Paraguay. The most striking are those of the Mennonites. For us this movement was unknown in advance, therefore a very short explanation in wikipedia style. Mennonites, Menists or Mennonites are an old group of Christian people, named after the Frisian priest Menno Simons from the 16th century. They renounce, among other things, child baptism and found personal choice and opinion very important. Far too modern for that time, so they were heavily persecuted. They preferred to flee from violence rather than to defend themselves, with the result that a lot of groups settled in South America (especially Argentina, Bolivia and Paraguay). While they were quite modern at that time, they are now mainly recognizable by their respect for tradition. They are dressed in clothing from several centuries ago, have many children and often marry within their community. There are many groups, one more strict than the other. The most famous group of Mennonites are the very traditional Amish, based in North America. It is striking that the majority of land ownership in Paraguay belongs to Mennonites. They may not have an iPad or television, they're not poor little chaps.

A large part of the Guaraní Aquifer, one of the world's largest freshwater springs, is located in Paraguay. The total capacity (with the Argentinian and Brazilian parts) is estimated at 37,000 km³. This underground reservoir could supply fresh drinking water to the world for 200 years. However, the battle for water is becoming more and more topical, which is why the discussion about where exactly the source of this reservoir lies (and who therefore has the most right to this natural resource) becomes more intense.