Blessed day Steemians!
Yesterday was an interesting experience in stuff. I got back to Portland and found my STEEM 2018 silver rounds (a project headed by @sevinwilson) waiting for me, which was exciting... as well as the Instant Soup Kitchen patches I had made... which were supposed to fly to Georgia with my little sister last Sunday, but arrived late.
I'm now working on a way to get the patches to the Gathering, and feeling resistance to flying out there myself to do it. I know of one person who isn't there yet but is planning on going, so I'm going to see if I can ship them to her so she can fly it to Rainbow!
---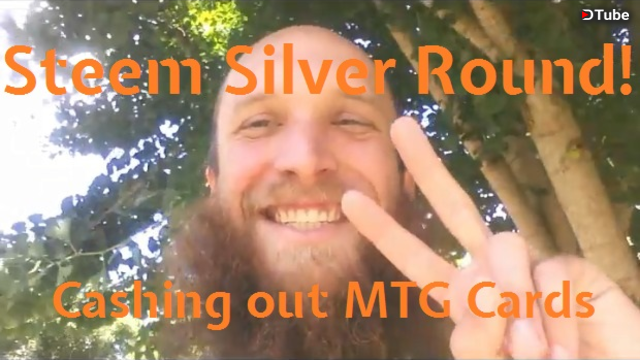 | ▶️ DTube | ▶️ IPFS |
---
I spent much of my day yesterday wandering downtown Portland buying FRNs with Magic The Gathering cards and some crypto-currencies. Back in November/December when SBD went to the moon, one of the things I did was to buy 2 boxes of MTG's Modern Masters 2017, as well as some single cards (like 4x Jace, The Mindsculptor). Between those and the drafting that I've done this year (maybe as many as 10 tournaments this year so far), I had a nice stack of rares. I decided to release all of my cards except the 360 needed to make a Cube for playing with friends. I stopped by Time Vault Games and sold $410 worth of cards, after cashing out almost twice that much a couple months ago.
To learn a bit more about the Steem Silver Rounds, check out these posts:
I'm going to come back and edit this post, and the rest of my live posts, to add a new piece of my signature, with the most important posts for folks to see. About to sit down and make a video with @Alchemage & @ELAmental.
Blessings on your day, hope new levels of abundance & joy are flowing to you today!
---
---

8 Pillars of TribeSteemUp