14 months on the road, thousands of people fed, tens of thousands of miles traveled, hundreds of super-heroes befriended; to say that this chapter of my life has been the most exciting would be quite the understatement.

If you happen to be one of the many who started following me after my recent post "The 40 Anarchists...", let me introduce myself. I realize that it's a long post, so I'll just include the tl;dr right here for anyone who doesn't want to read the whole thing.
My name's Kenny Palurintano, I'm 28, and I live a solutions-oriented life, focused on self-healing, and service to others. When I started "waking up" to the world, the thing that resonated with me the most was the idea of "Be the change you want to see in the world". I have been traveling since last June, cooking healing plant-based food for various communities, festivals, gatherings, conferences, and world-changers across Turtle Island. I practice body & energy healing, as well as doing a lot of event organizing, music promotion, writing, videography, et al.
I thought I would give you all a glimpse into the life of a full-time traveling activist-chef. As I write this, I'm sitting in Portland, Oregon, and it's been right around 100 degrees for the last few days. I got in just a few days ago, planning on surprising my mother on her birthday. I didn't check in with her beforehand, and as it turned out, she and the rest of the family were actually in New Hampshire. Anyway, this afternoon I'll be heading east with my cousin (the most recent person to ask my help transitioning to a life on the road) and launching into what you might call a busy month.
Denver: 4 events in 4 days
August 29th: The monthly We Are Change Colorado Open Mic Night is getting supercharged this month, featuring an interview with Xerephine and a headlining performance from my friend & hero Alais Clay. Xerephine is the founder of Musical Activist Alliance, an organization dedicated to connecting, promoting, and empowering musicians who use their platform to make the world better. Alais Clay is the queen of conscious hip-hop, and the founder of the StarTribe Alliance, a network of world-changers, which I am honored to be a part of.
August 30th: The day after getting to enjoy another performance by Alais, one of my other heroes, Adam Kokesh, will be in Denver on his For the Love of FREEDOM! tour! I'll be cooking up some delicious healing food for the "Off the Record Meet & Greet, then we'll all be enjoying what I'm sure will be another amazing speech by Adam.
August 31st: 2016 marks the 15th anniversary of 9/11/2001, and this year especially, many people around the US are making some noise about WTC Building 7, one of the biggest and most irrefutable pieces of evidence that the official story is a complete lie. WRCC is gathering people at N.I.S.T. (the folks who did the "investigation") in Boulder, Colorado to give out literature and remind people that Colorado Remembers Building 7 questions are still being asked, and answers are being demanded.
September 1st: Every Thursday evening in west Denver, a beautiful thing happens: Rhythm Sanctuary. If you've never experienced an ecstatic dance, I highly recommend it! Ahva Lenay is a powerful healer, who has been leading this dance for many years, and is heavily involved in creating the sacred space for other events around Denver, like the ARISE Festival. Ecstatic dances happen all over the world, and many of them are weekly, take a look in your area :-)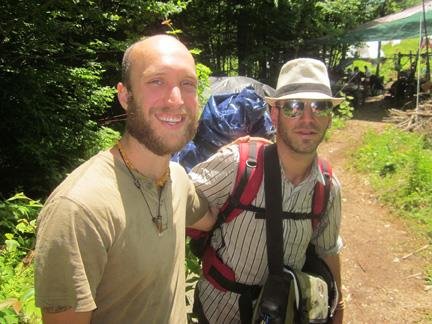 Wyoming: relaxing and visiting a brother
Avocado Andy, one of the other chefs from Instant Soup, the Rainbow kitchen I plug in with, is one of my favorite humans, and his town is about 50/50 cowboys & Deadheads, making it a wonderful place to visit. After traveling halfway across the country and spending 4 days in Denver catching up with people and helping with events, I'm going to stop through and give him a visit on my way north. This will be the most time I'm going to have around a computer in the month of September, so you can expect plenty of content from me the 2nd-6th :-)
South Dakota: cooking up a storm at a free 3-day festival
This will be my second year attending the Black Hills Unity Concert, one of the most powerful & intentional events I've found in my travels. Unity is a completely free, crowd-funded event, supporting Lakota youth, bringing together indigenous elders from around the world, and raising awareness about issues facing the Black Hills. Last year I simply arrived at the event the day before it started and asked if I could help out, this year I'm honored to be running the veg. side of the kitchen :-) If you're free September 9-11, I would highly recommend making your way up to the Unity Concert, just outside Rapid City, South Dakota.
Denver: Hosting a beautiful, powerful sound-healer
This will be a very quick stop into the Mile High City; this time I'm just swinging through to host a house-concert for the wonderful Morgan Bolender while she's on her nationwide tour! I had the pleasure of meeting Morgan last winter, when she was on her first house-concert tour, up the west coast, and I'm honored to be able to help bring her to the Denver community. You can get all of her music here, name-your-price.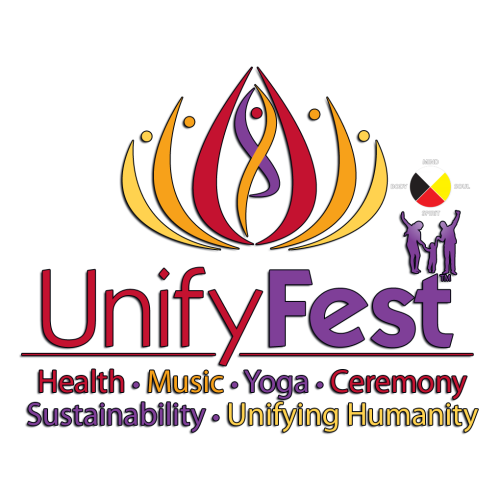 New Mexico: My second paid festival gig
I'll be spending about a little over a week at the Unify Festival, helping build, cook, and run the operations for things. I haven't been to Unify yet, but it's another festival focusing on workshops, mindfulness, and intention. With musical acts like Mike Love, Trevor Hall, Dustin Thomas, Lily Fangz, and Fantuzzi you know it's going to be an amazing time, even if you are more focused on the music side of it.
---
Follow me to see the write-ups from this adventure, and hear about the next leg of the journey for me! My post from yesterday, about how I got from Montana to Guatemala in 2 weeks with $200 is still 5 hours from payout :-) If you're looking for transformational festivals in your region, check out this list of events worldwide that I've compiled.