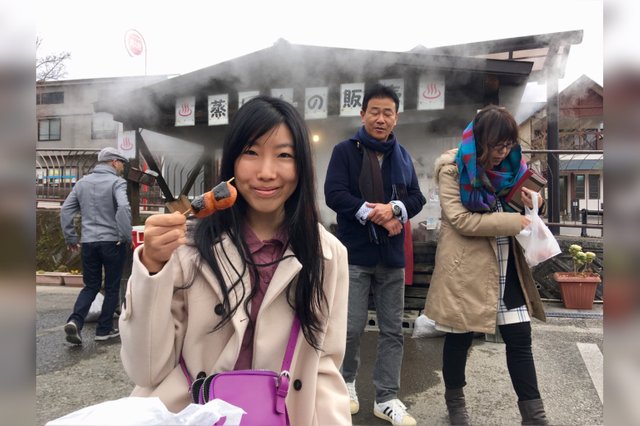 From Hong Kong I flew to Kagoshima, and I'm going to travel around in Kyushu. Instead of heading to Kagoshima city, I decided to relax a bit in Kirishima Onsen village. Kyushu is known for its natural onsens (hot springs). There are several popular hot spring villages in the island. You can feel it right after landing, as there is even a free feet hot spring in front of the arrival hall. What a wonderful way to get relaxed when you've just arrived after an early morning flight. Later I found out foot hot spring can be found everywhere here in Kyushu.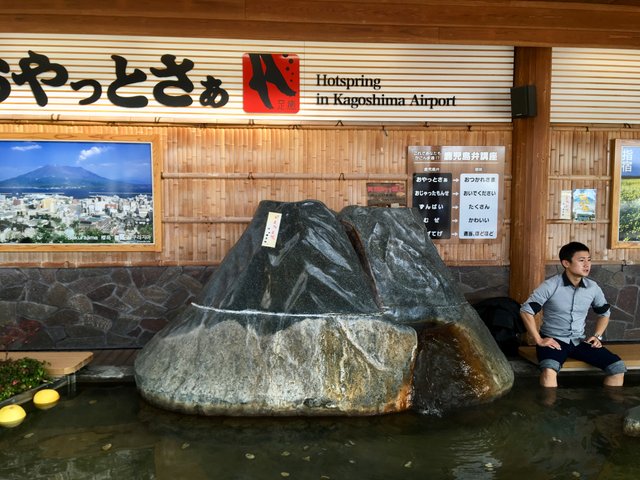 It is only my second time in Japan. Last time I've visited mainly big cities like Tokyo and Osaka. I loved Japan a lot and finally I'm back here. This time I'm going to see some small cities. Kirishima onsen village is small and peaceful as I expected. You can barely see anyone walking in the streets, totally different than HK where almost everywhere is so busy. I love how this village was surrounded with hotspring steams. I found a « hotspring market » in town. Although it is called market, there were only two or three restaurants, a local specialty shop and a tourist information center.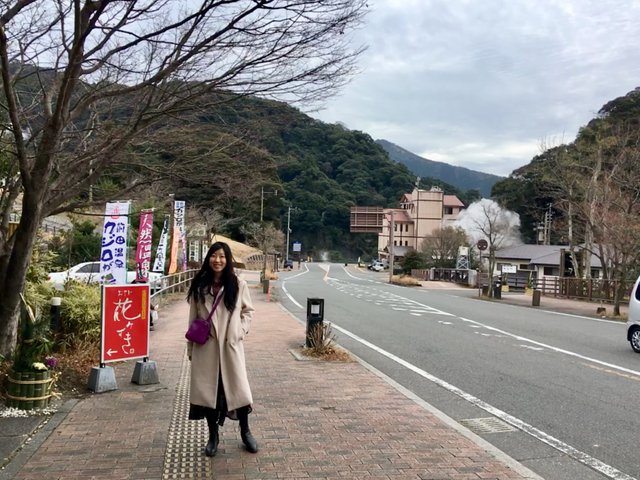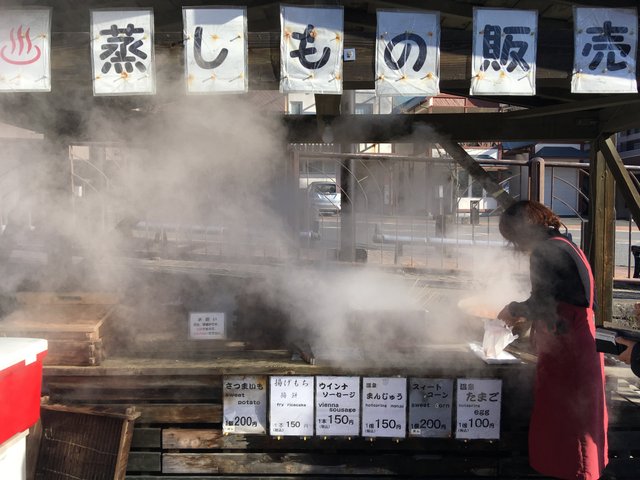 What I found the most interesting was the stall where snacks such as fried ricecakes, eggs and sausages were cooked with hot spring water. In the market you can find a foot hot spring too.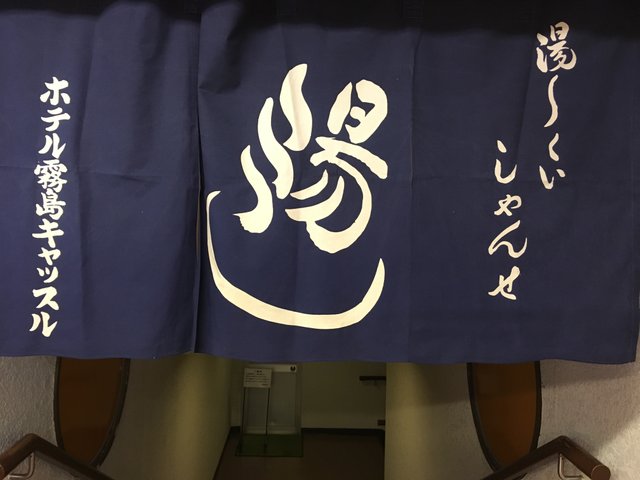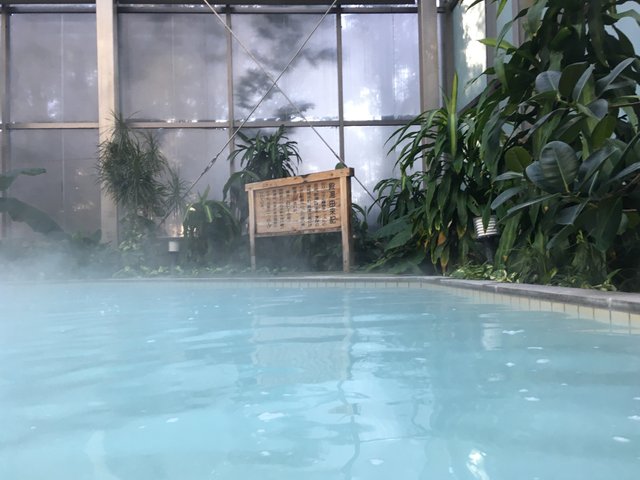 Most hotels in Kirishima onsen have onsen inside. I also had my very first Japanese onsen experience there. Most of the onsens in Japan nowadays are men and women seperated. But in place like Kurokawa onsen, you will still be able to try out the mixed onsen. This time I'll drop by Kurokawa onsen to experience that, look forward to it!

Check out my vlog:

我从香港飞到了日本九州的最南部鹿儿岛市。九州是个以温泉著称的美丽岛屿,一下飞机从鹿儿岛的机场就可以感受到温泉♨️的流行。南九州地区比较悠闲,公共交通并不是很频繁,在机场外面等巴士的地方设有免费的足汤,等巴士的时候也不会觉得无聊,太聪明了。后来发现足汤在南九州真是随处可见呢!
我这次是第二次来日本旅行,上回就是去了东京大阪这样繁华的大城市,去过以后爱上了日本这个国家,这次决定来不一样的九州小城市玩玩。我并没有直接从机场去鹿儿岛市,而是跳过了鹿儿岛,直接去了不远处的雾岛温泉乡体验一下温泉,由于搭一大早的飞机,也顺便放松一下。
雾岛温泉乡真是小到不行,还指望能找到个Donki之类的药妆店逛逛,结果除了一家Lawson便利店,也就一个温泉广场,真是荒芜啊。温泉广场倒是很有特色呢,除了两三家餐厅,旅游信息咨询中心,广场中央有个姑娘在用温泉水煮各种零食,其中炸米糕好好吃啊,还有温泉蛋什么的,真是太有意思了,顿时觉得可以在九州继续吃吃吃了!达到雾岛的第一天,就是泡泡温泉,九州温泉真是多,温泉乡到处都可以看到蒸汽,也到处都是硫磺的味道,忽然想起了冰岛的热水,都是这个味道!
在雾岛温泉乡的酒店基本都设有温泉,不过基本都是男女分开入浴,现在除了黑川温泉还保留了混浴的传统,已经挺难找到混浴温泉了,还好我这次会路过黑川啊,很期待体验混浴!
!steemitworldmap 31.866770 lat 130.741854 long d3scr

Feel free to follow @joythewanderer.