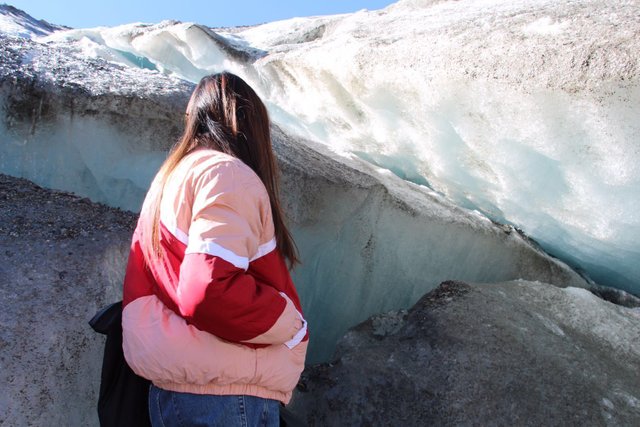 Li ( @liflorence) mentioned on her post our adventure of visiting the receding Morteratsch Glacier. Living in a relatively cold country, I was not really that concerned about the global warming. However this trip was educational and it raised fully experiential awareness of this major climate change.
The Morteratsch Glacier is the largest glacier in the Mt. Bernina group, yet with an annual retreat rate of around 17 meter per year. It is sad to see the glacier has been receding several miles during the last hundred years.
Li在她最近的帖子里面也提到了日渐融化的Morteratsch冰川。我住在一个比较冷的国家,其实并不太能感受到全球变暖,不过这次游冰川让我觉得这真是个严重的问题。Morteratsch冰川是阿尔卑斯伯尔尼那山区最大的冰川,但是这座伟大的冰川正在以每年超过17米的速度融合,最近的一百年,已经倒退了好几英尺。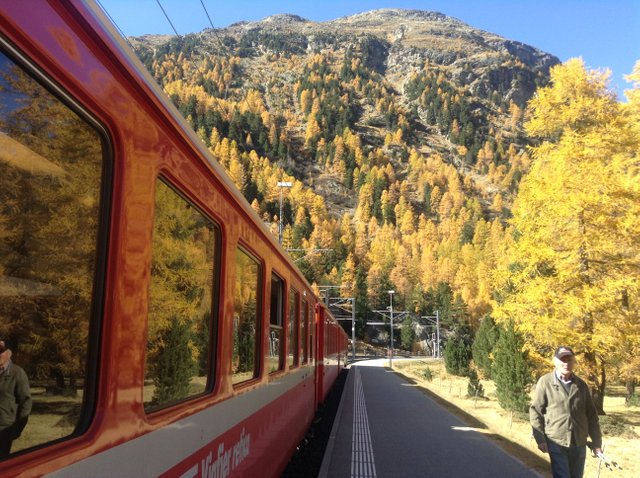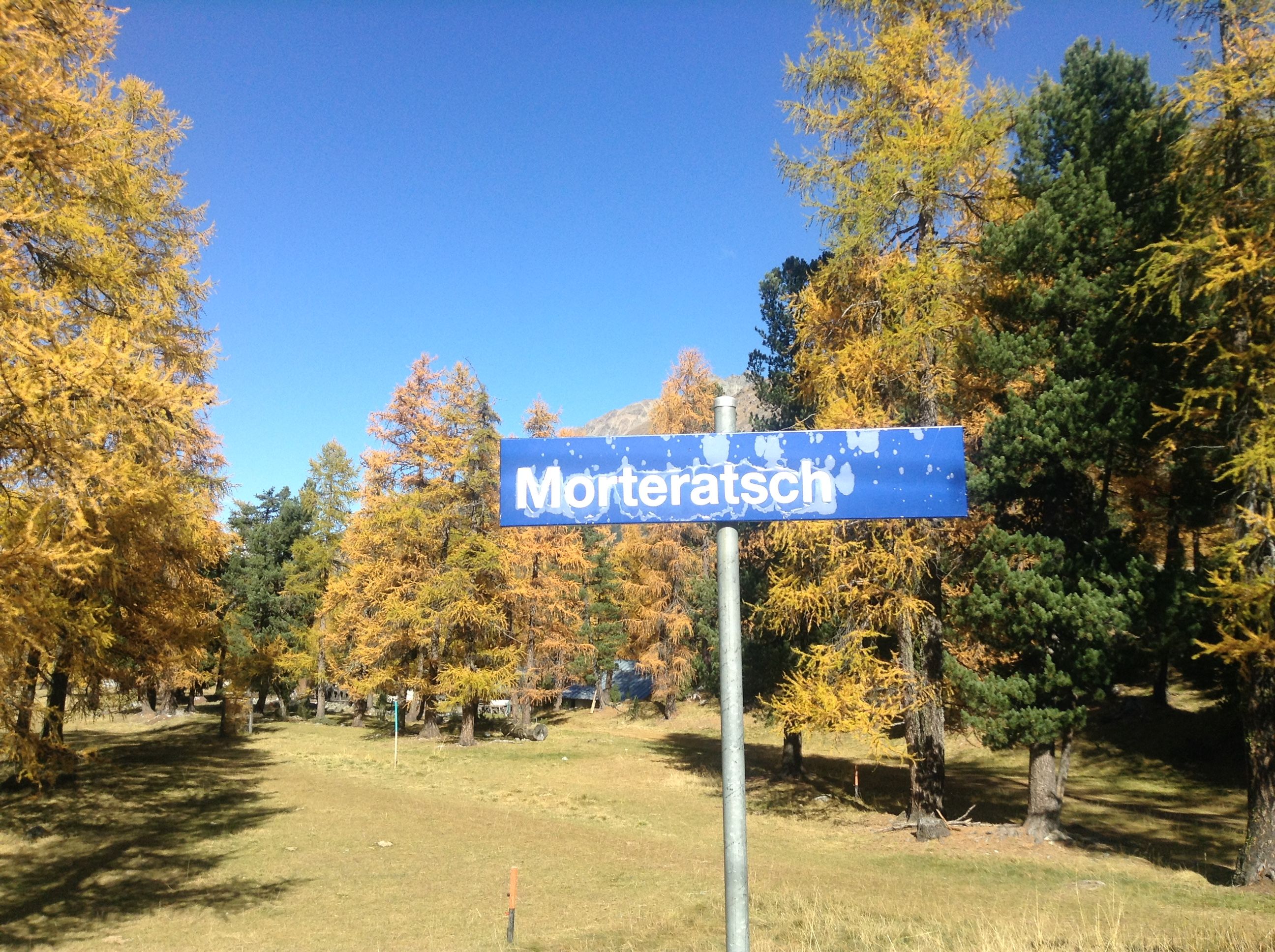 I call my visit to the glacier an adventure not because how difficult the hiking was. It was only about one-hour easy flat trail from the Morteratsch train station. The glacier here is rather low-key and totally accessible, you don't need to have a super good condition to hike high in the mountain in order to see the glacier.
我把这次游冰川看做一次冒险,倒不是因为去冰山的路有多难走。其实瑞士交通方便,观光火车坐到Morteratsch这站下车,然后穿过美丽的山谷,就可以看见冰川了。这个冰川算是非常亲民,不需要爬山怕好久才能看到,穿过山谷的路也是很好走,而且只需要走一小时。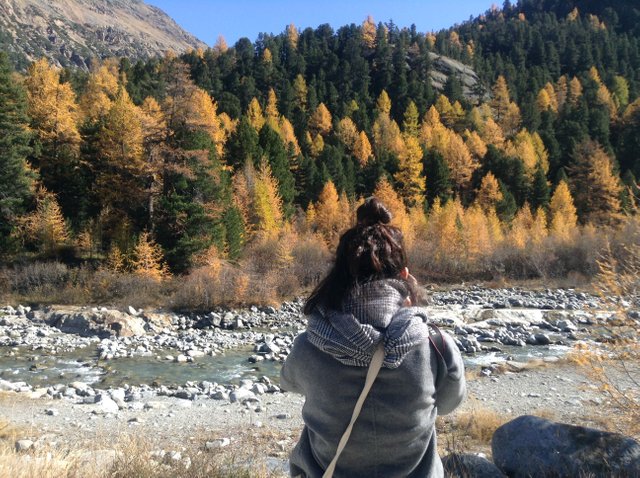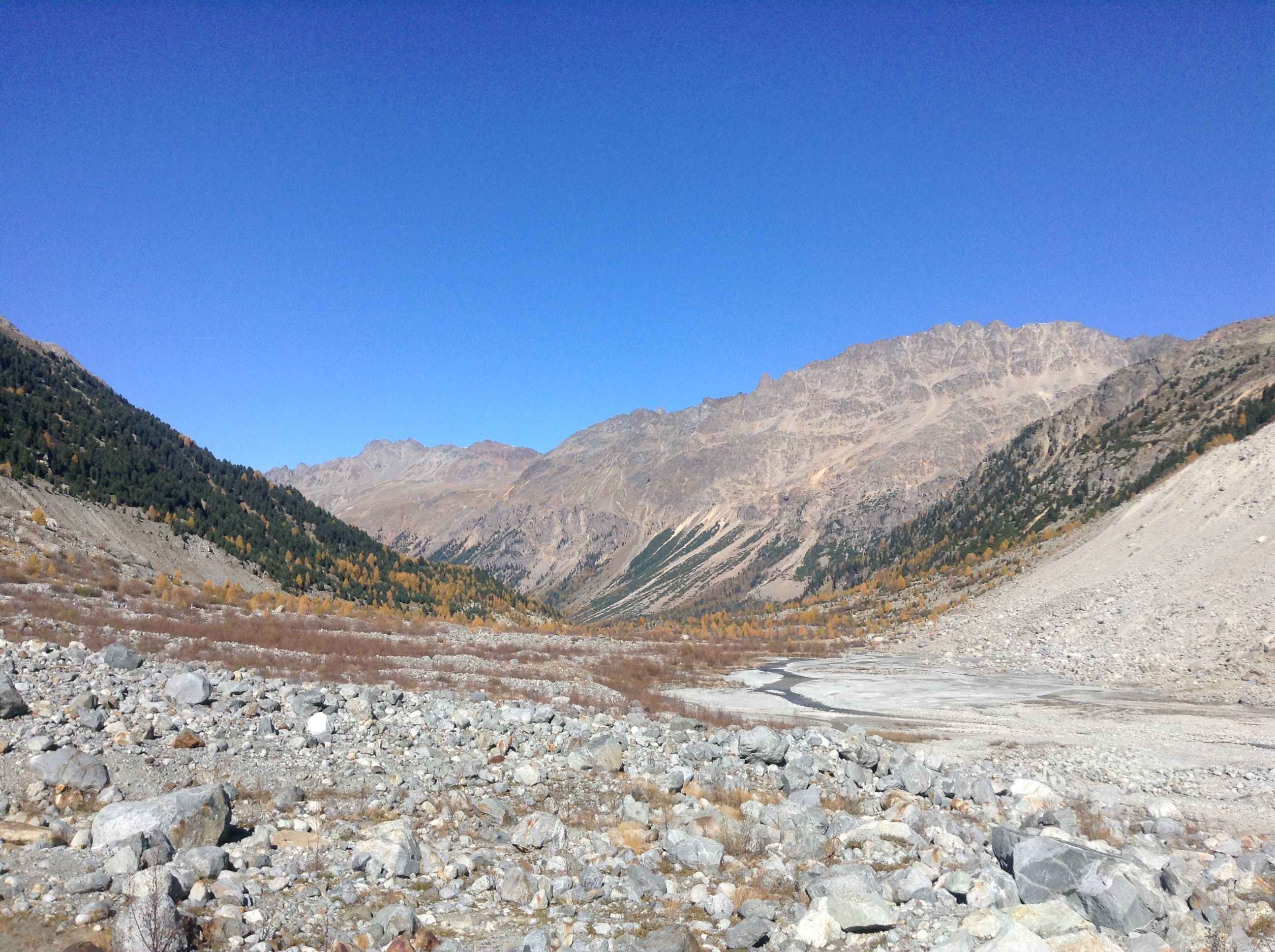 The scenery along the Pontresina Valley was simply stunning. During the autumn days, you can see different shades of yellow colors. Me and Li were saying this untouched nature feels more like somewhere in Canada or North America.
山谷秋天的景色非常美好,有点荒凉有点野。山坡上种着稀稀落落的树,有的叶子已经变黄,可以看到不同的颜色。Li跟我说这里更像加拿大的秋景。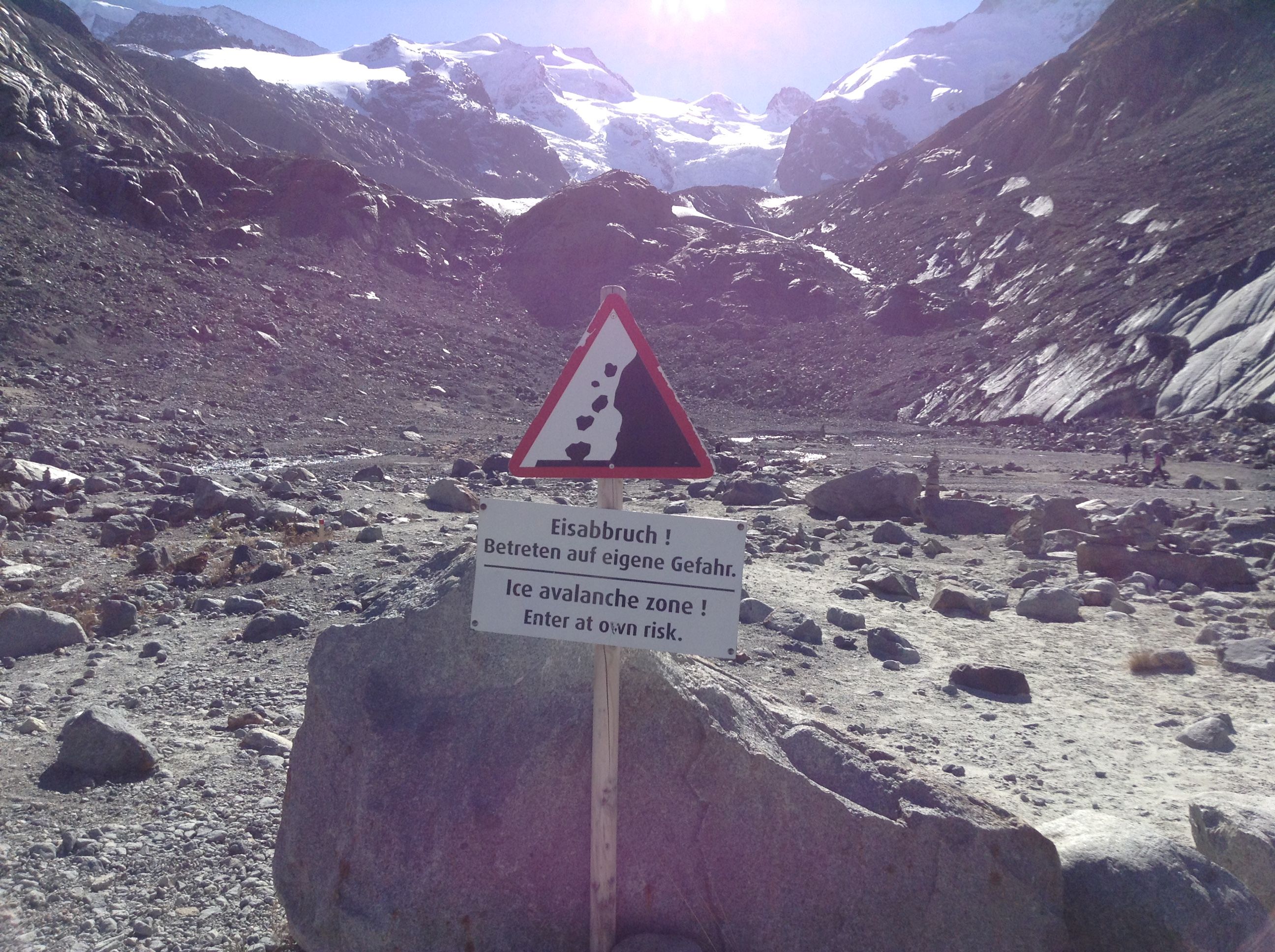 Because of the melting of the glaciers, any proximity to them can be at risk of rock fall. Beyond this cautionary sign, there were many natural loose rocks that one can hike above all the way to the the glacier tongue. The view here was breathtaking and wild.
由于冰川的逐年融化,在冰川的开端,竖了一个标牌,山坡石头可能会滚落,靠近后果自负。大部分游客还是小心翼翼的靠近冰川一览其真面目。标牌后面的景色很美丽荒凉,要接近冰川需要爬过这些天然的石头堆。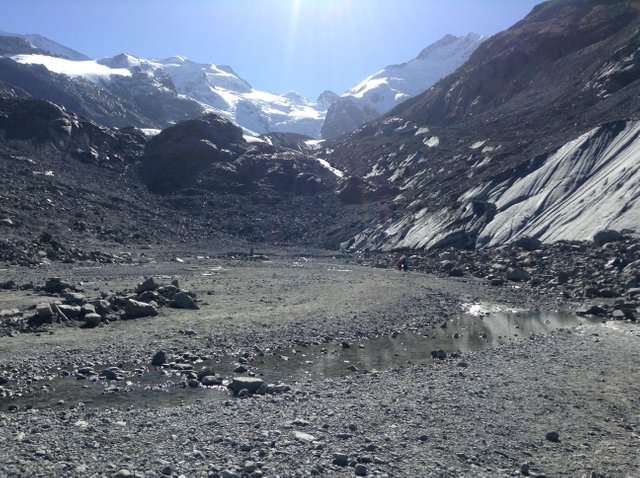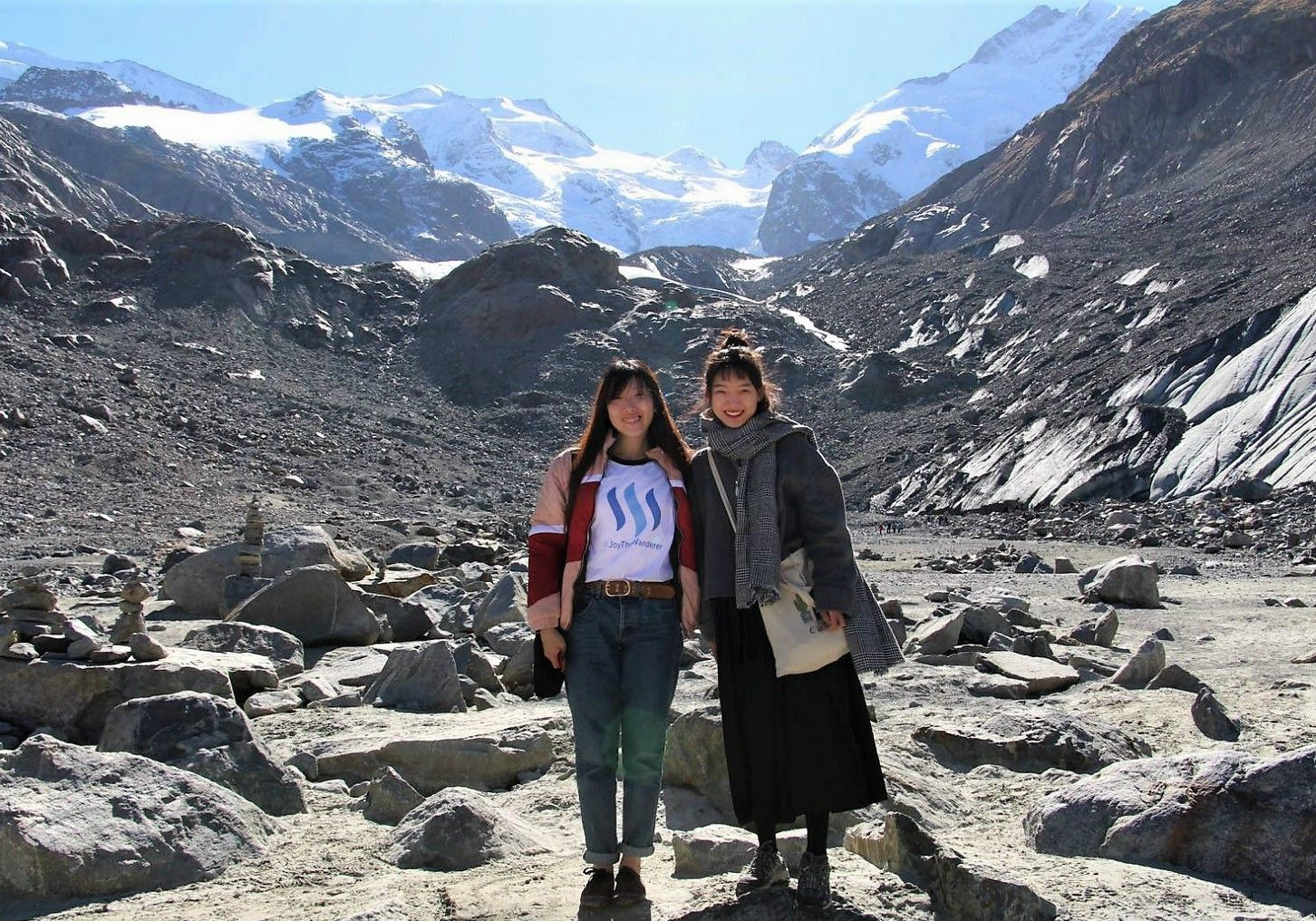 It was amazing to see how many sign posts indicating 100 year intervals of the glacier front as it continuously retreats up the Pontresina Valley.
从远方看冰川很小,我俩刚开始还没注意到,一直问冰川在哪里……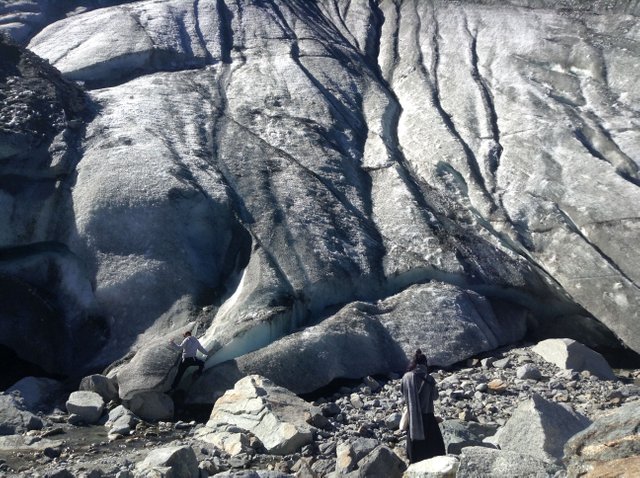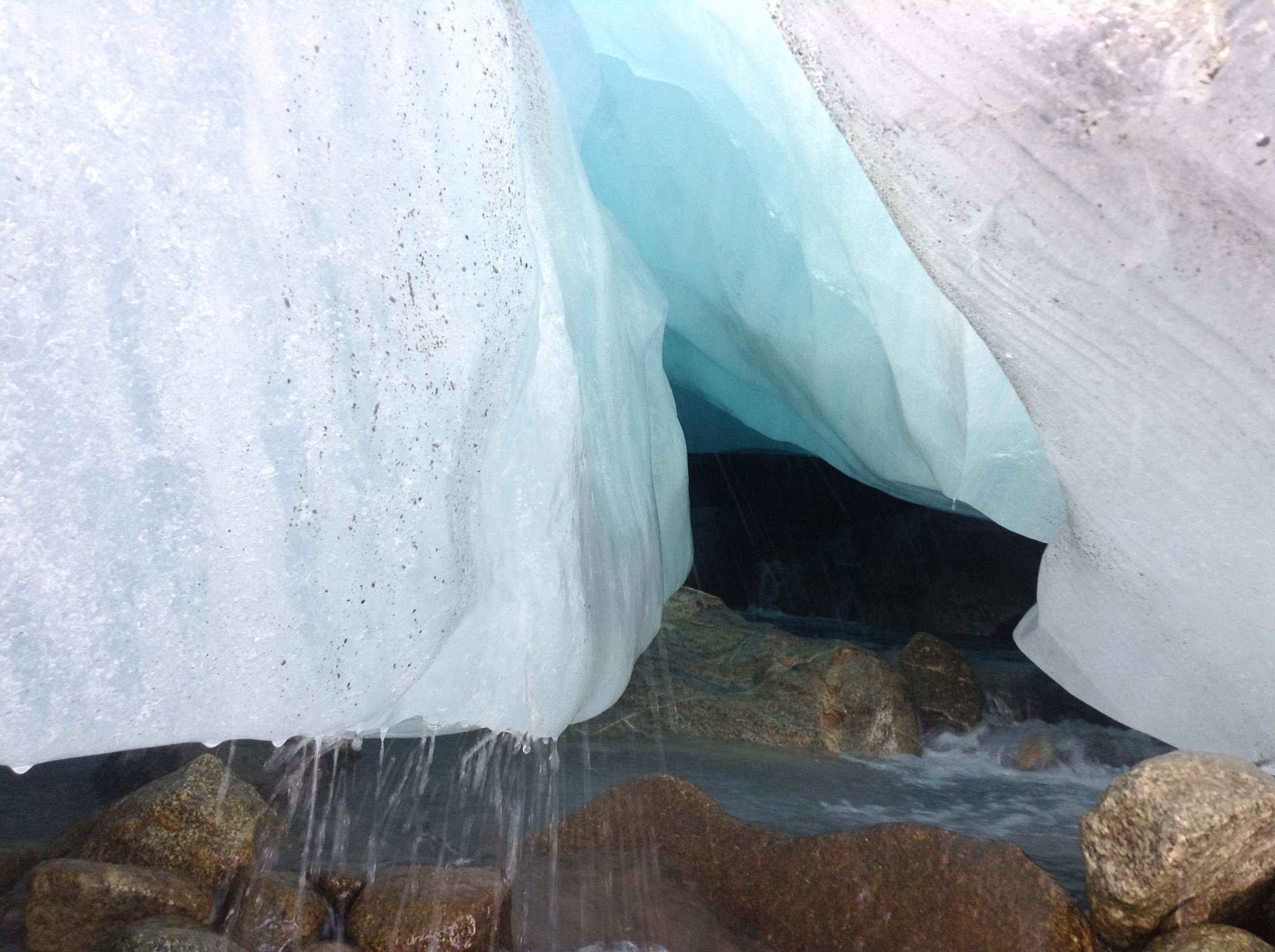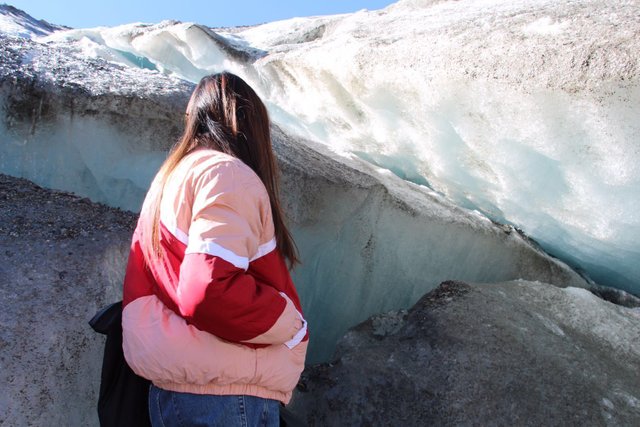 Getting closer, we were chocked to see how quick the glaciers melt.
靠近才发现冰川其实还是很大,但是跟曾经已经不好比。

Fact is that we heard some rocks falling when we got closer to touch the glacier. Also we have seen a few chunks of ice falling, which was a bit scary. It was sad to see this increasingly retreating and these huge losses. Be quick if you would like to visit this glacier, I guess it will vanish quickly in the future.
我们很兴奋的爬过石头堆,靠近冰川,正当我们拍照拍的很欢的时候,听到几声巨响。猛一看在发现有几块冰块脱落。当时立马吓傻,落荒而逃了。真是太可怕,如果想来这里玩的还真的要抓紧时间,以融化速度,怕是过不了多少年,就快完全消失了。

!steemitworldmap 46.3964055 lat 9.8927626,13 long d3scr




Feel free to follow @Joythewanderer and check out @JoyTheWanderer's Recent Posts:
Scenic Swiss train ride to Lake St. Moritz
Travel Tip - How I pack everything in my 16L backpack
Hotpot dinner at @liflorence's house in Thalwil, Switzerland.
[Along the Dusty Roads] #1 The 7-color Sierras de Hornocal in Humahuaca, Argentina
Bruges fairytale-like Canals on an Autumn's day
Explore the hidden gems in Bruges
Borderless world, dream or reality?
Iranian Visa Report in Brussels
Calle Blai - The popular Tapas Street of Barcelona