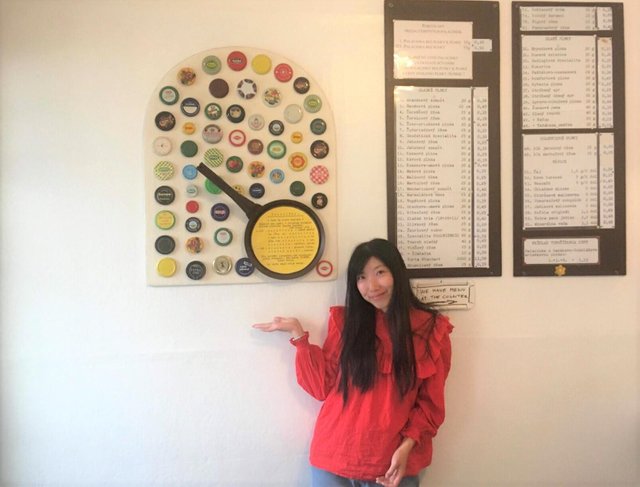 When I got back from my last trip in Central Asia, I took the flight from Bratislava airport. It had been almost 4 years since I was there. Bratislava is neither a very popular city to do a city trip compared to its neighbour cities like Budapest or Prague, nor Slovakia's most beautiful city. Most people visit it because it's not far from Prague or Budapest.
According to my last visit, it wasn't a bad city though. The food was nice and the city is chill. Since I still got some time between my train and my flight, so I went on a walk around the train station neighbourhood, which isn't the most impressive area in the city, but I still remembered one little pancake shop called Palacinka Lacinka, I was so so glad to discover it and loved it on my last visit to the city.
The shop is amazing, it exists for some 25 years, through all these years, there's almost no changes in recipes, facility or even prices.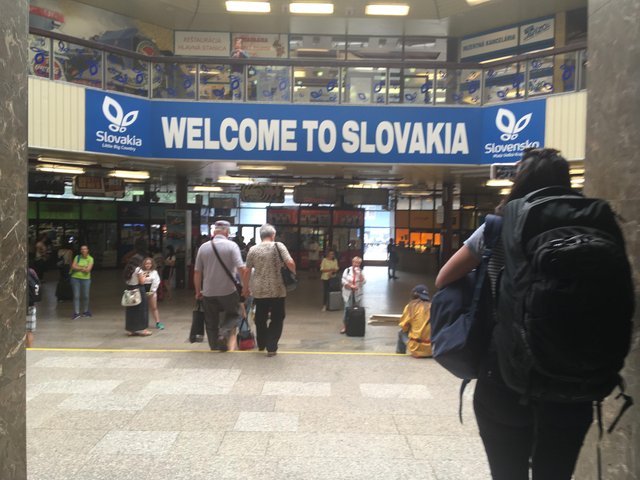 Bratislava train station.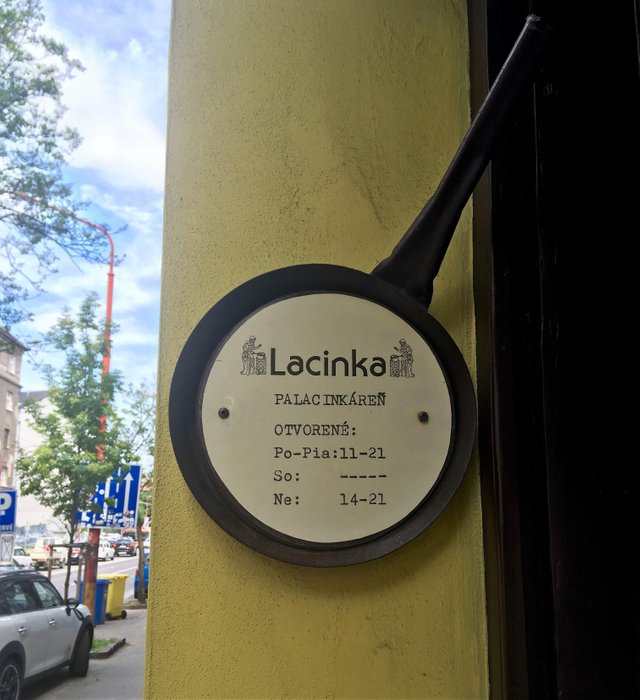 The pancake shop, about 5 minutes walk from the station.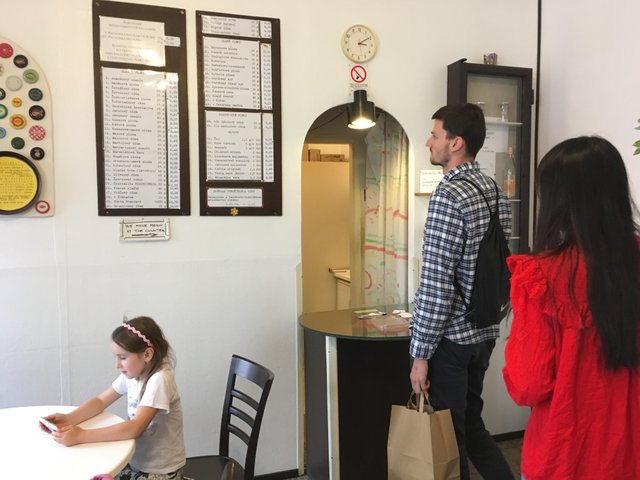 The interiors are simple, old fashioned style, interesting to see. The place is extremely popular among locals.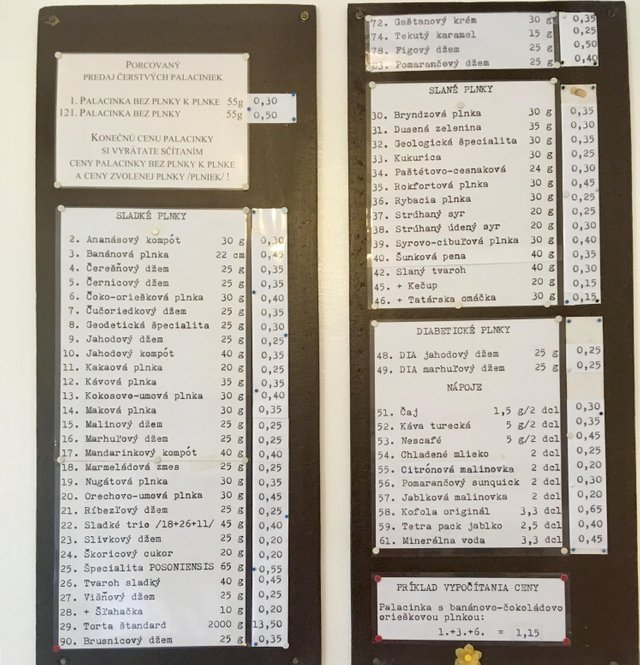 There are more than 60 kinds of fillings, both sweet and salt. (They have an English menu too). The price is in euro, so it was super cheap, my favourite is coffee paste filling.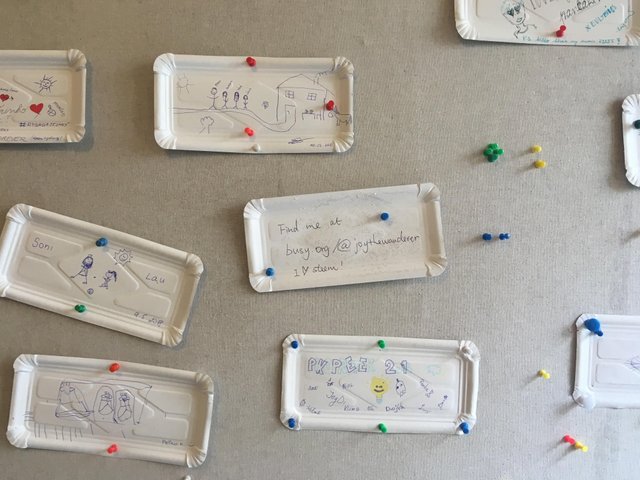 People like to write on the used plate, I brought some Steem here :p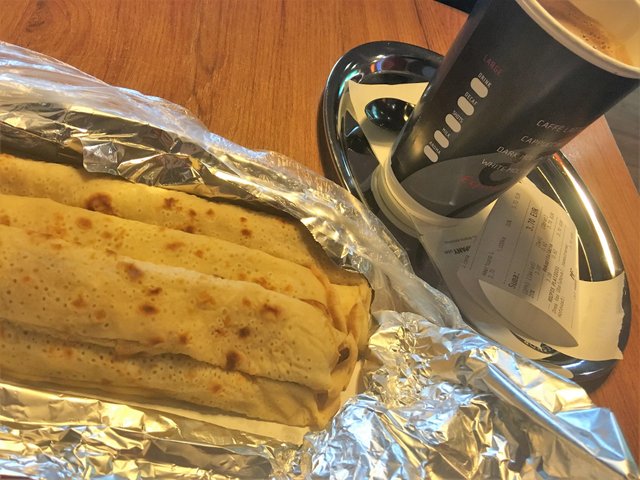 I didn't have enough time, so packed it to the airport as my snack while waiting for my flight, which turned out to be a great idea as my flight was delayed.
Thanks for reading
---
Location: !steemitworldmap 48.155791 lat 17.109396 long d3scr
---

从中亚回来,我没有直飞比利时,而是先去布达佩斯见了一下老朋友,然后从布拉提斯拉法飞回来。布拉提斯拉法这个首都存在感不是很高,没有办法跟隔壁布拉格和布达佩斯比知名度,也不是斯洛伐克最美丽的城市,我也就4年前路过一下,其实也不差,反而跟布拉格相比清净许多。而且斯洛伐克的菜还挺好吃的。
这次也就顺便路过,从布达佩斯坐火车过去,晚上的飞机还早,有一些空余时间就在火车站附近逛逛。虽然很久以前来过这里,还是对一家斯拉夫风格的煎饼店印象深刻,就在火车站附近。这家店非常简单,没有浮夸的装饰,开了25年,一如既往的风格和味道,甚至连价格也没有怎么涨,依旧非常亲民。这家店有60多种煎饼馅料,咸的甜的都有。非常爱煎饼的我上回来这里玩天天都回去这家买饼吃,最喜欢咖啡馅的。
跟我上次记得的一样,没什么改变,一句深受当地人喜爱,但是即使要排队,他们动作非常快速,不用等很久。等饼的时候,我还用吃完的纸盘子写了Steemit,钉在墙上,哈哈!后来我的飞机晚点,多亏打包了煎饼,在机场也不无聊。
---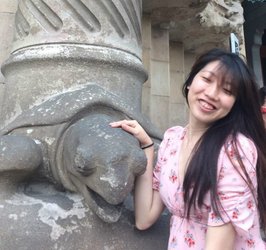 Joy is a half-time world traveller, half-time Steemit blogger, based in Belgium.
You are welcome to leave any comments below. :P






(Badgets by steemitboard.com - Thanks to @arcange! )