P A R T 2
During December 2017 on a short trip to Thailand, we visited Visiting Damnoen Saduak Floating Market near Bangkok.

As I have mixed feelings about this visit, I decided to post about it in three parts, calling it "The Good, the Bad and the Ugly".
Follow this link to read my first part "The Good". In this, the second part, I talk about "The Bad".
Over time, like with most good tourists spots, Damnoen Saduak Floating Market became very popular. If you search for old articles on the internet about this place, you will find that it was custom to go there early morning in order to find some activity. If you arrived after 11 in the morning the market would be dead as all the fruit and vegetables would be sold out and the seller will return home.
Nowadays, when asking a taxi to take you to the market the taxi driver will tell you to arrive after 9 am. From 9 am until about 4 pm this place is packed with tourists.
The marketers of Damnoen Saduak Floating Market did such a good job that it is not at all a unique experience anymore.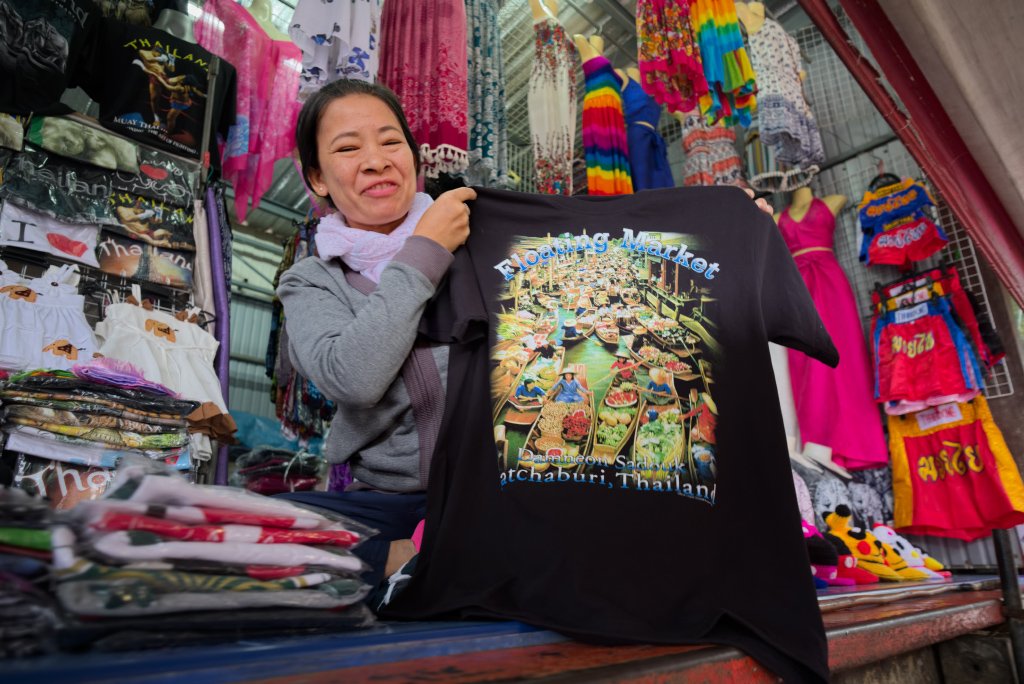 Lady holding a t-shirt with a picture or the original traditional market
The scene you will find in the advertisements on the internet or the brochures in hotels is long gone.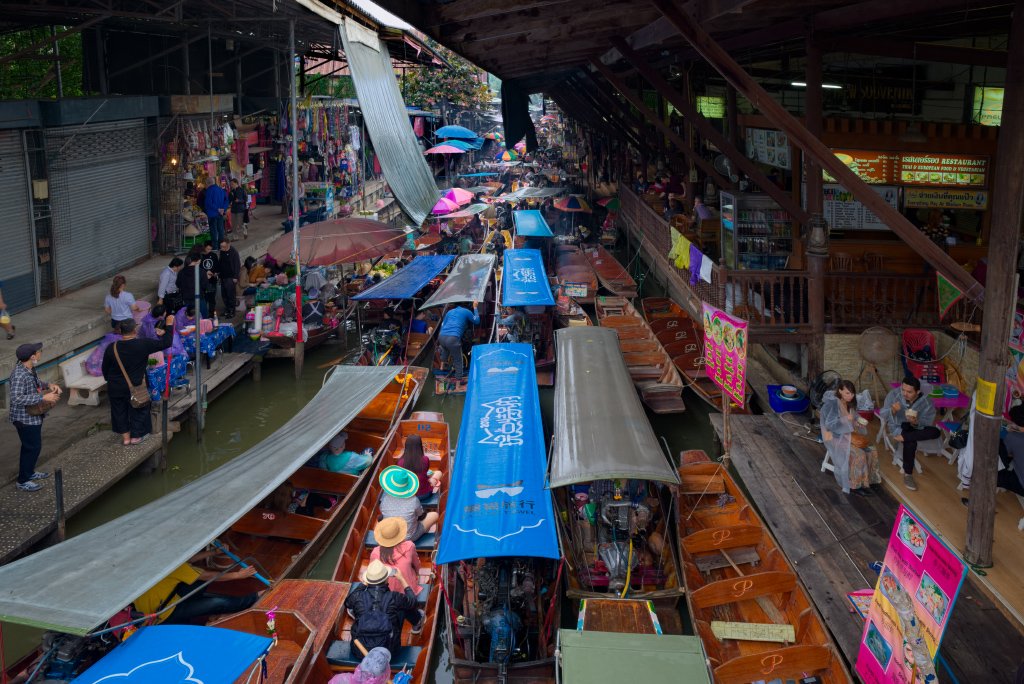 This is the scene you will find nowadays
Today's market is a very overcrowded place and you need to search for a photo composition between the many distractions.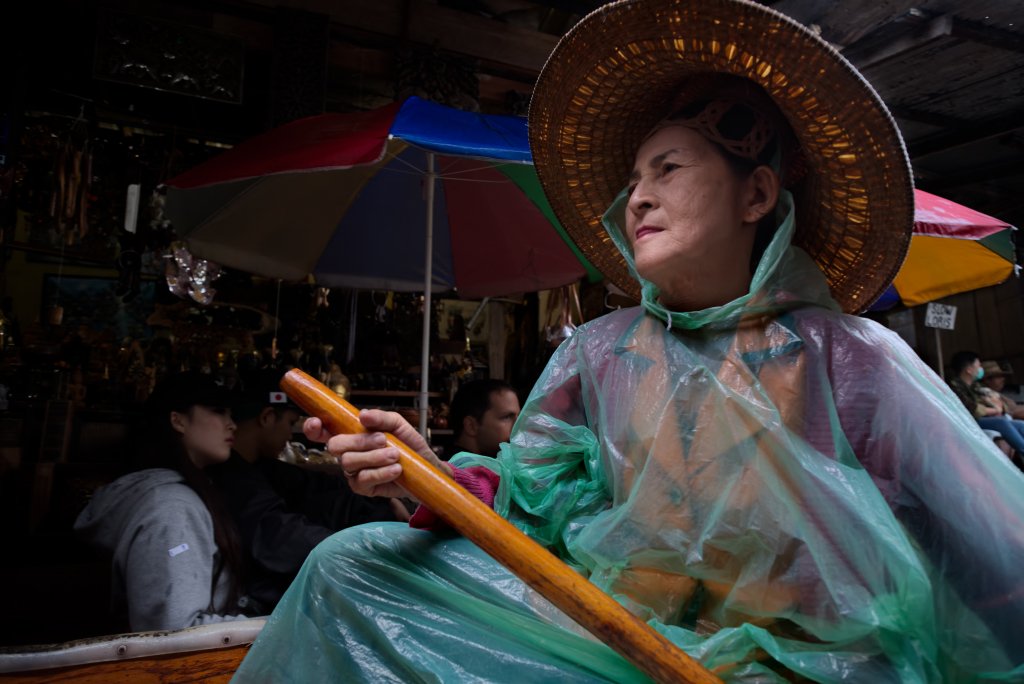 Negotiating the traffic - The lady is trying her best to find a way through the overcrowded canals
It is not a market where the locals go to buy their day's fruit and vegetables anymore. Everything sold there is just for the tourists. You will still find some fruit to buy, but it is prepared to be eaten on the spot. No fresh vegetables are in sight, but you will find food to eat, typical local Thailand "fast food".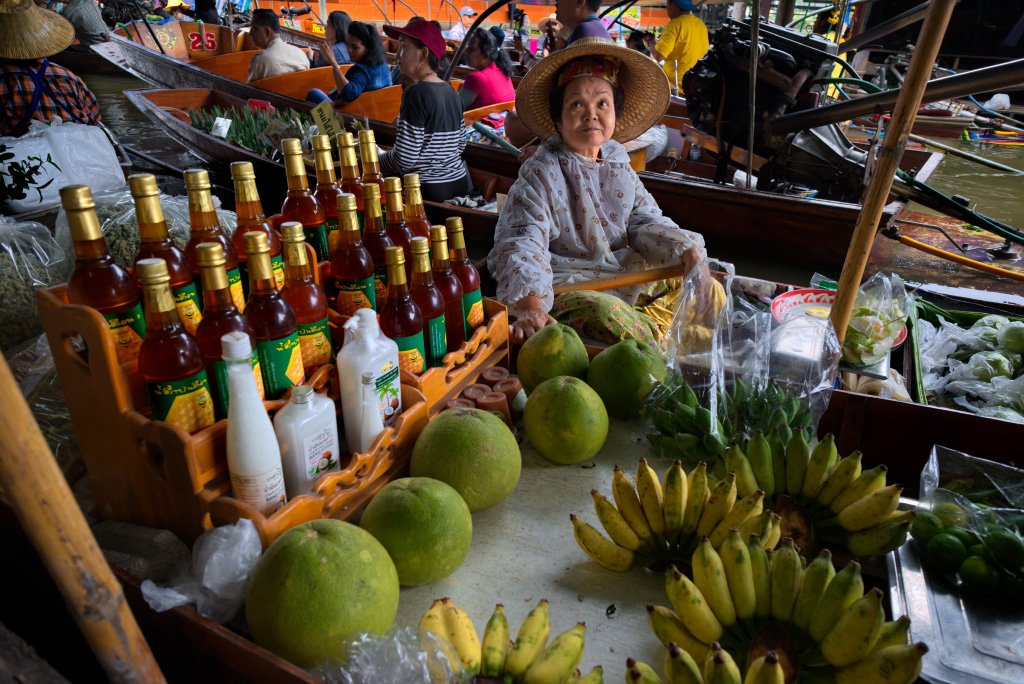 Honey and Coconut Oil for sale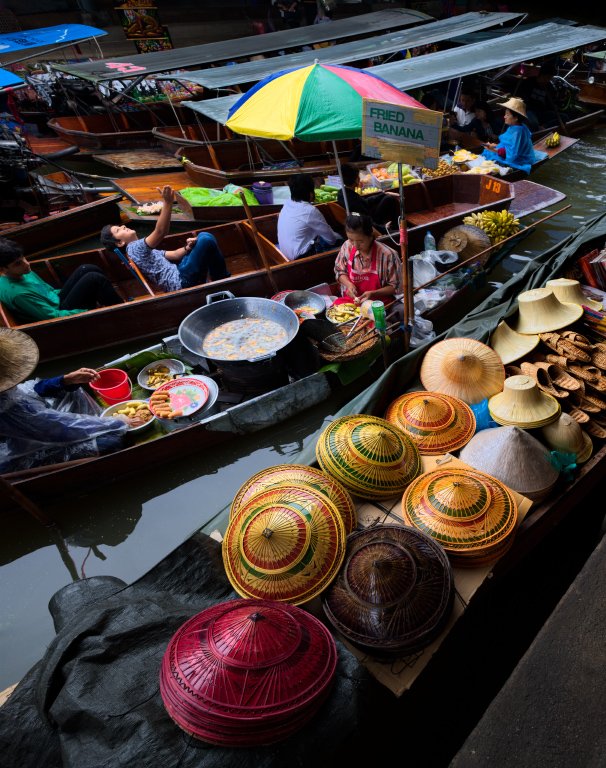 Fried Bananas
On our way back to the hotel I was actually not happy with the experience. But afterwards, looking at my photos, I found a few that I am happy with. This is why I am in two minds about this experience.
Will I do it again? Maybe, but then I will make sure I arrive at sunrise before the other tourists to capture the typical activities of the locals to prepare for the busy day ahead.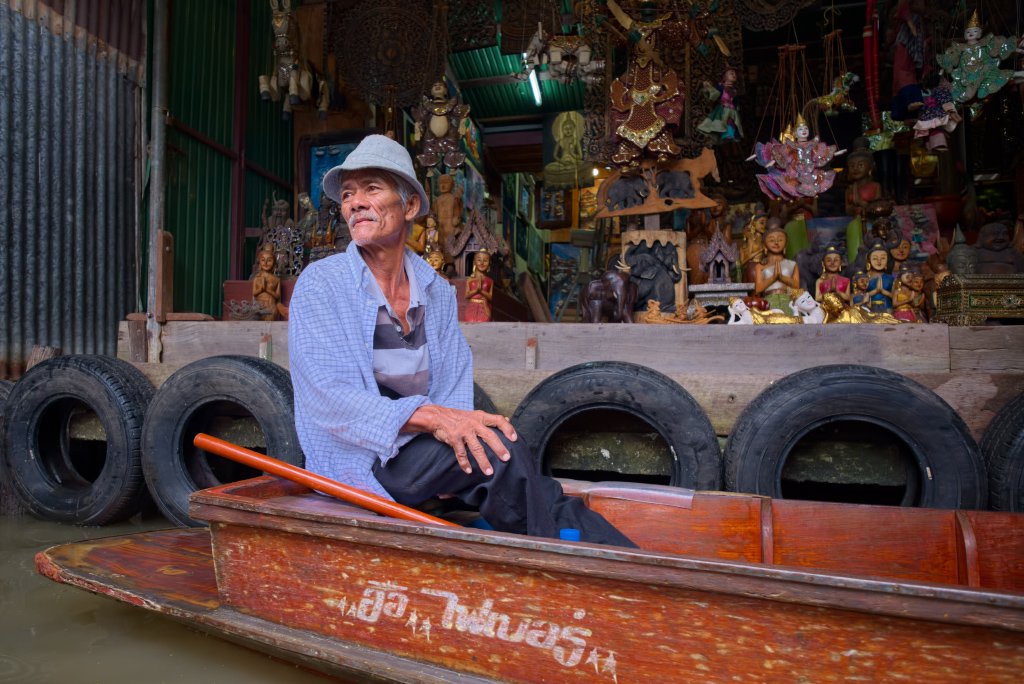 Longing for the days gone by