🇵🇷Experience Puerto Rico!! Pt. 4 | Welcome to Piñones Loíza, Puerto Rico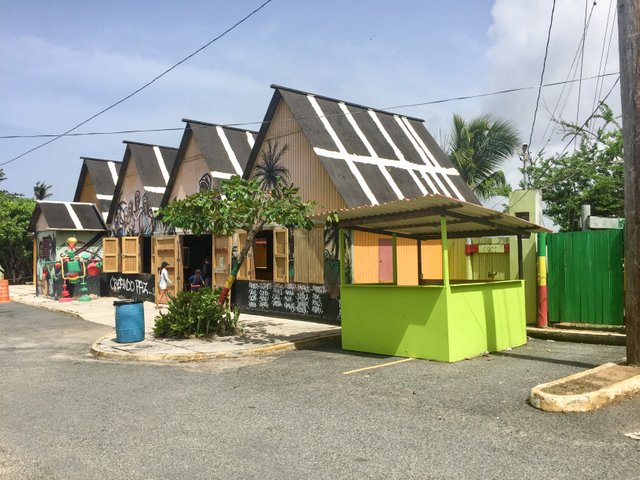 To start off, I must let you know I will absolutly be going back to Piñones to cover more of what this area has to offer. This is more of an introduction and what I've been able to learn and explore so far with two short trips within a week of one another. There is so much more to cover but I'll combine my thoughts for this introduction.

My first trip to Piñones was very last minute so I didn't plan to document the trip. The idea was sprung while I was sitting in a hammock on the beach in Ocean Park from intoxicated induced munchies. 🌳😉😉.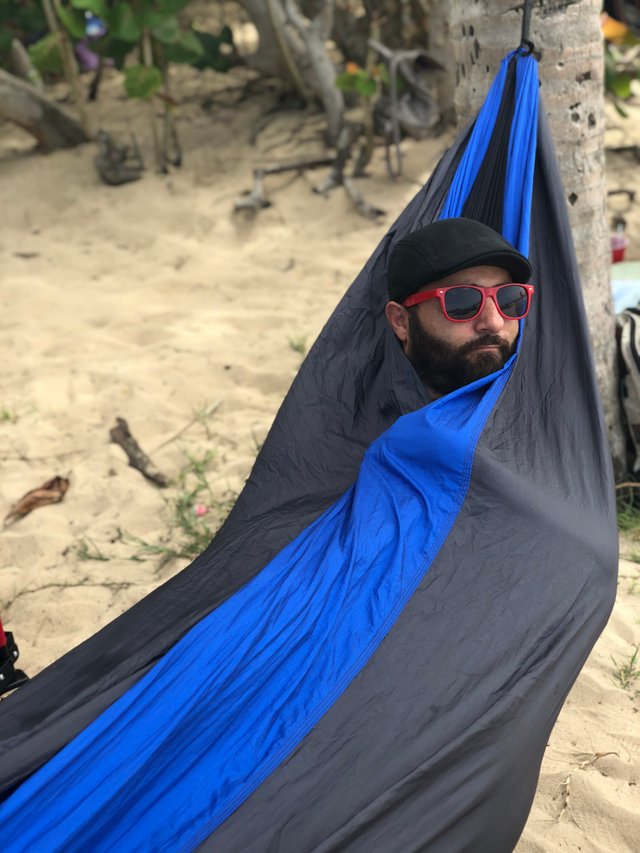 It was an awesome surprise by a friend who doesn't like to sit still and likes to keep a good change of scenery which I'm very thankful for. Once the invite was on the table, I got excited to see what the place was all about and I was pleasantly surprised upon arriving. I had no idea it was so filled with such beautiful sites and rich culture.
While heading there from San Juan onPR 187, I couldn't help but notice a couple sculptures. This one entitled Raíces II. With the Balneario De Carolina (Watering place of Carolina) in the back drop along with Isle Verde was a cool sight to see.
The 60 'high structure is by Pablo Rubio , a native sculptor born 1944 and was placed there in 1998.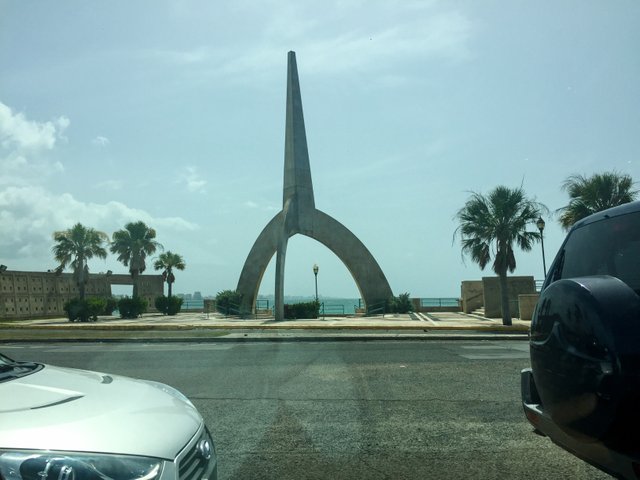 Next one was one of several sculptures titled Yacimiento de Gigantes by cerodesign.com. They are 100 sq. ft. ceramic tile mosaic over concrete. I'm looking forward to snapping more pics of the others when I return to the area.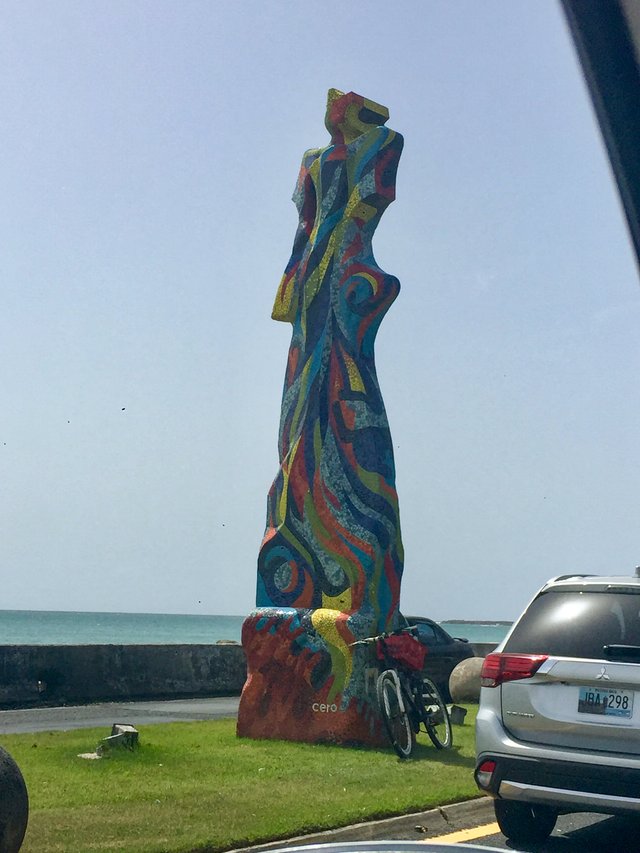 After crossing a small bridge going over Laguna La Torrecilla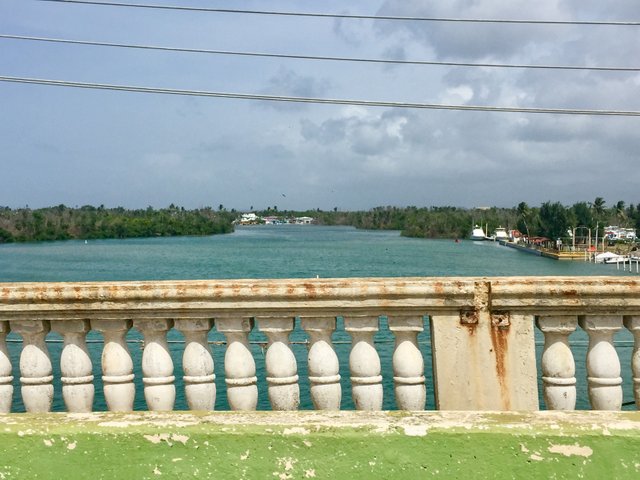 I crossed the Carolina border into Piñones Loíza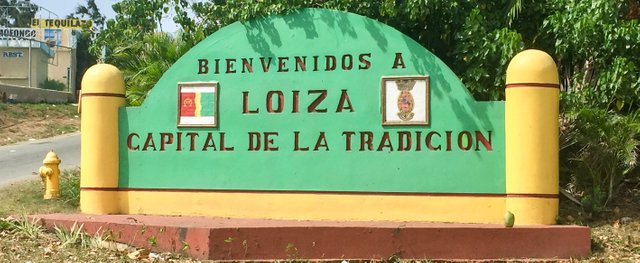 I first stopped at Corporación Piñones se Integra - COPI and was pleasantly surprised by what I found. I went straight to the boardwalk to see the view of the Lagoon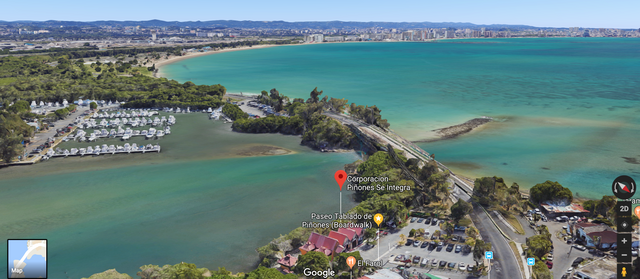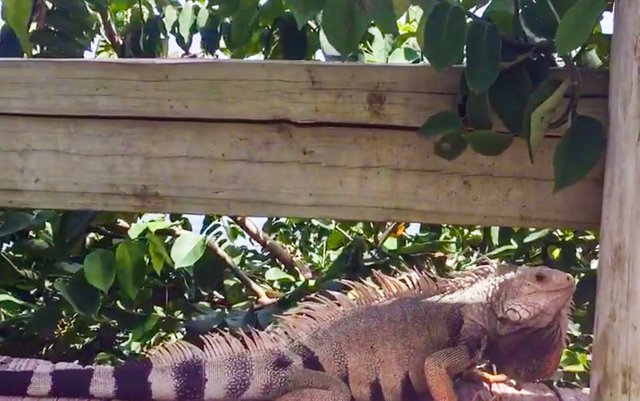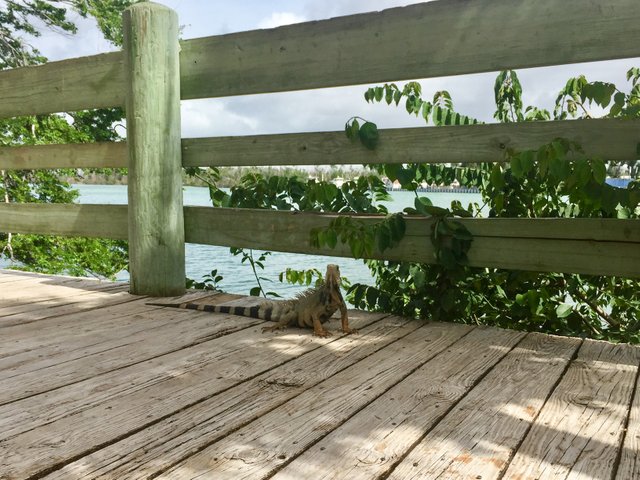 I then decided to explore Corporación Piñones se Integra a bit and snap some pics of the displays of art.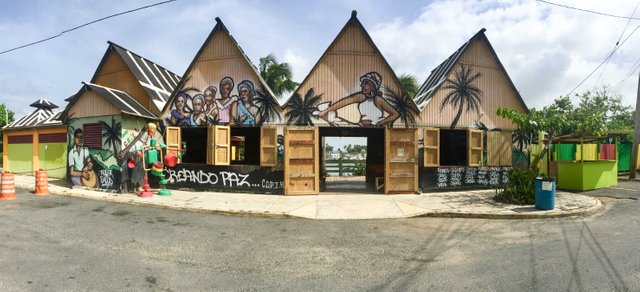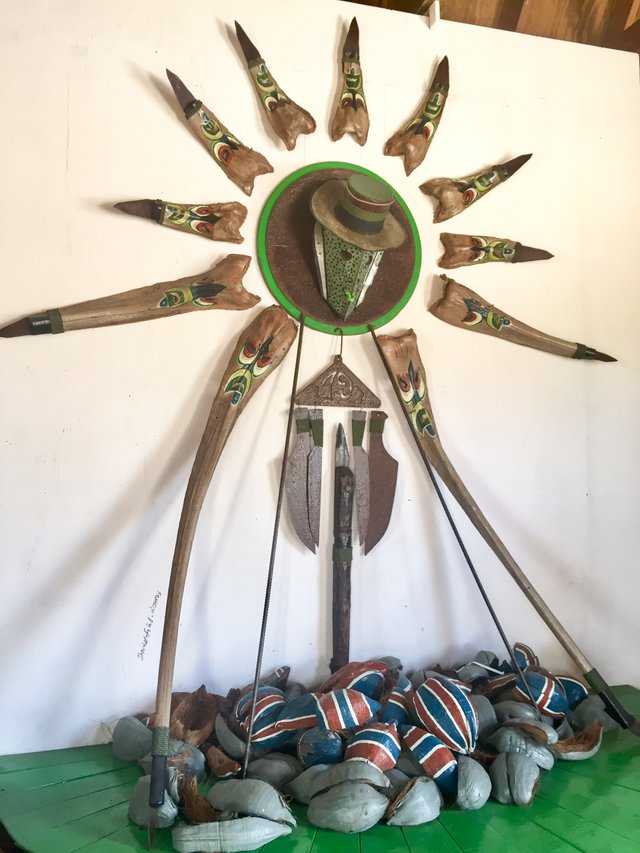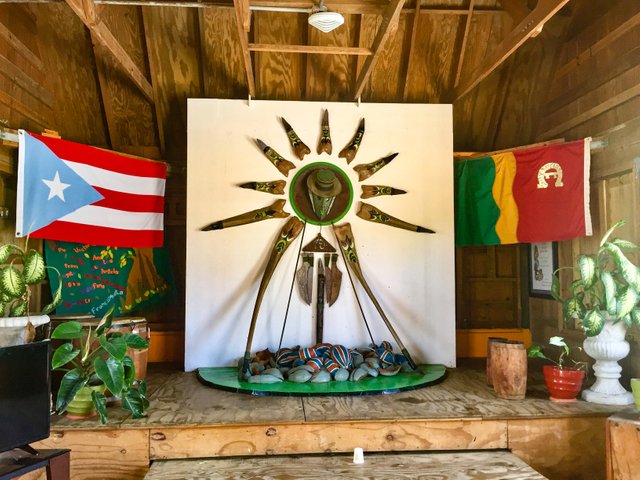 After doing a bit of research I discovered more about how the majority of the population is a descendent of Nigerian Slaves. The "Afro-Puerto Rican" or "Afro-Caribbean" culture is very rich in LoÍza. There are several celebrations such as St. Jaime's Carnival and the Celebrations of Santiago Apostle that I'm really looking forward to seeing.
At Corporación Piñones se Integra - COPI in particular they offer cultural and ecotourist services, culture and Bomba dance workshops and they also offer rentals of bicycles and kayaks to tour the area. Something else that intrigues me is that they have a 501 (C) (3). The reasoning for my intrigue is because I will be donating $5000 to a charity on the island per conditions of my act 20 decree so I want to look more into their organization to see if they would be a preferable prospect. So far I think it would make a nice fit.
Here are a couple of facebook reviews that also give some nice insight.
"This organization is an inspiration and so is Sister Maricruz Rivera Clemente. We stand with the Afro-Puerto Rican brothers and sisters of Loíza!"
"Just minutes from the Metropolitan area, the community of Piñones is an extraordinary place where it concentrates such diverse natural, cultural, archaeological, gastronomic and recreational resources. Piñones is the home of families that for generations have occupied their lands and have been living for more than 400 years. Its residents reflect the richness of the Afro-Puerto Rican culture and traditions, manifested through their music, food and customs."
And then theres the food
Ahhhh yes the food. Combined with the culture, the Puerto Rican culinary comfort food experience here is delightful. I am just getting started but so far it's been awesome. This is delicious, especially after indulging.
🌳😉
I went to two different locations so far and photographed mostly just one. The location near Corporación Piñones se Integra was called El Farol and I loved the vibe and scenery. It's a short walk from the board walk over looking the lagoon so one could grab a few snacks there and view the bay or grab a seat inside or outside at their table areas. You can see wild chickens and iguanas running around and thats always fun in my book.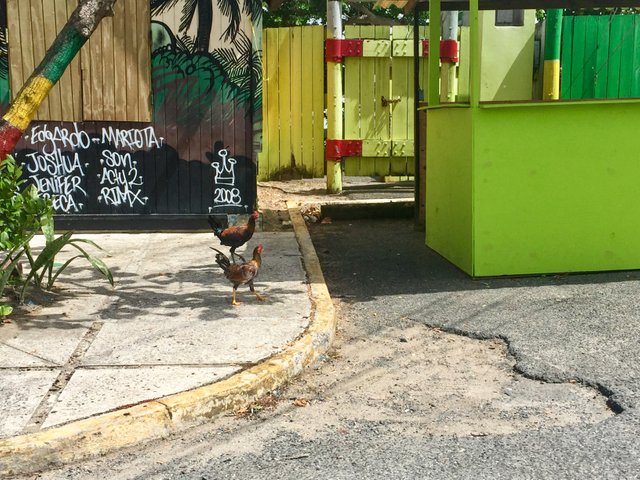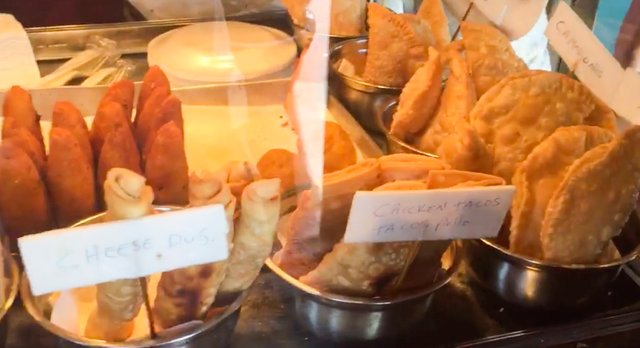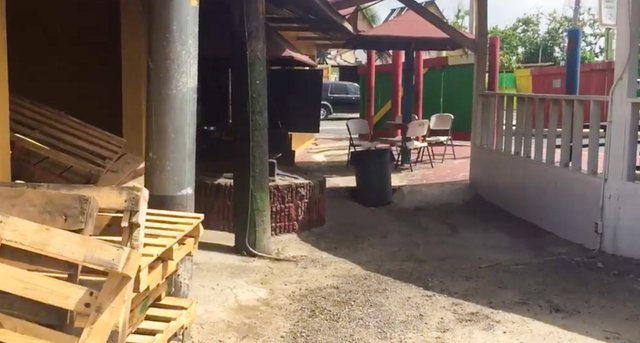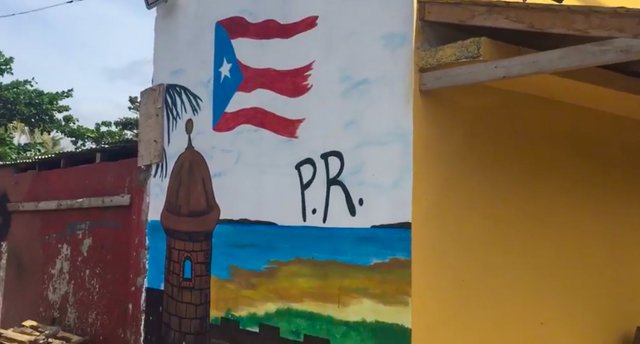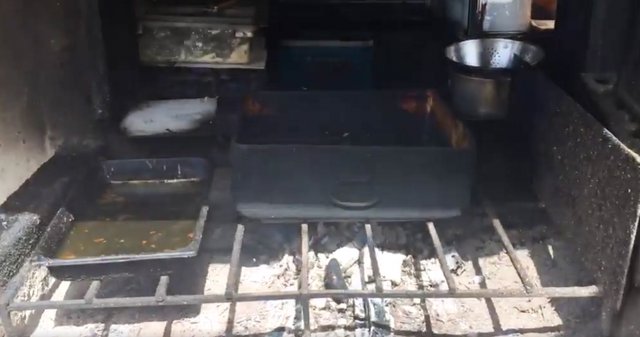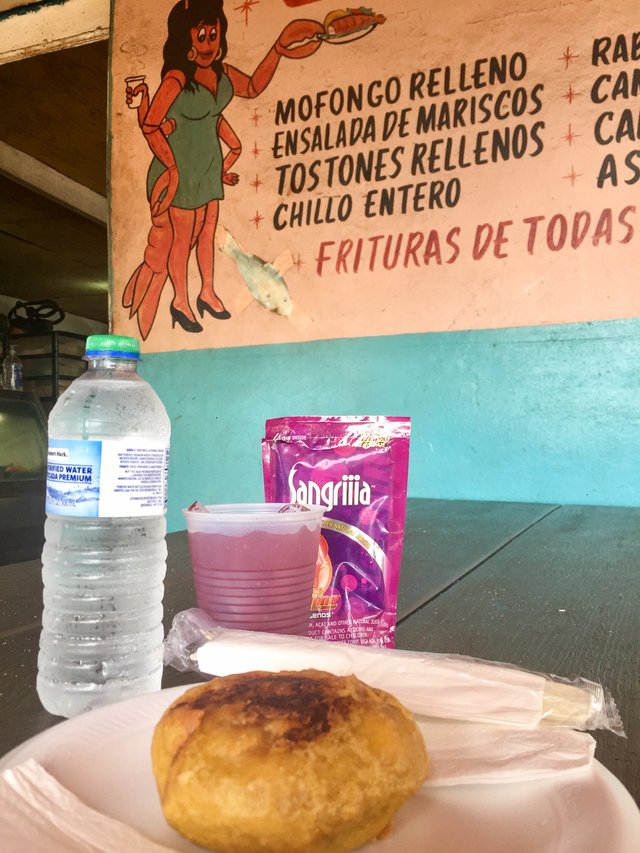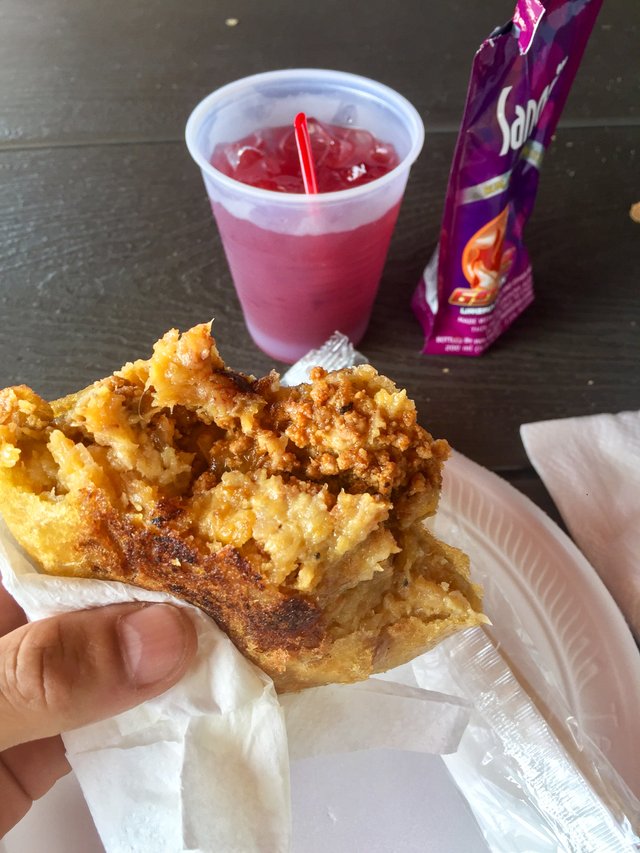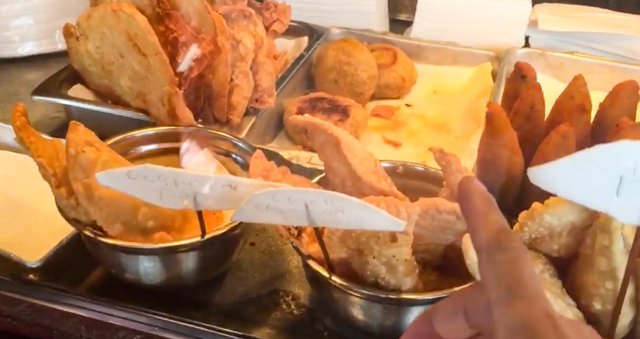 The second location I went to was Kiosko El Boricua located a few minutes down the road and it was much better and fresh. Heads up - lots of traffic on the weekends or during holidays!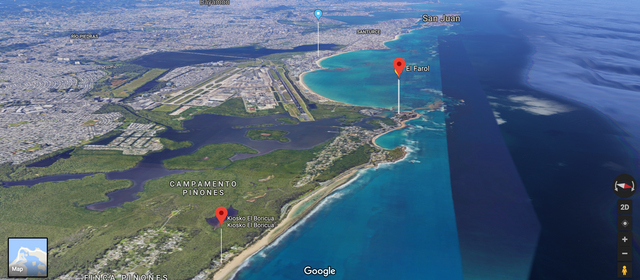 The Pinonos were absolutly delicious there. I also had bacalaitoswhich were the best I've ever had so far and also some Alcapurrias that were really really good. The wait to get the food was much much longer but well worth it. I'll be going back there to eat soon. The location wasn't as cool or convenient as El Farol but was so so amazing and also had a sweet little bar. There is a beach across the street you can go eat at or there are lots of tables at the restaurant.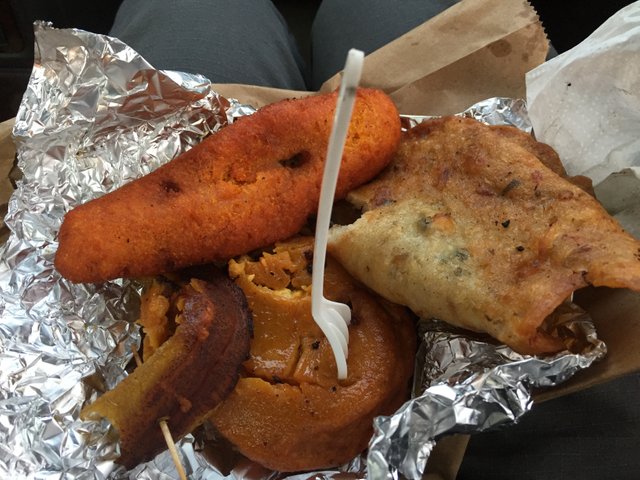 Our location choice of our comfort food consumption was taking a drive off road along the shore. There was a nice off road path after Kiosko Los Dos Pinos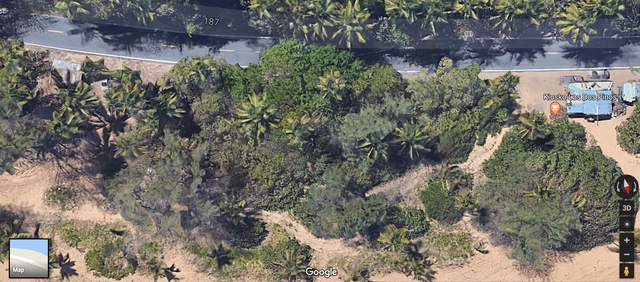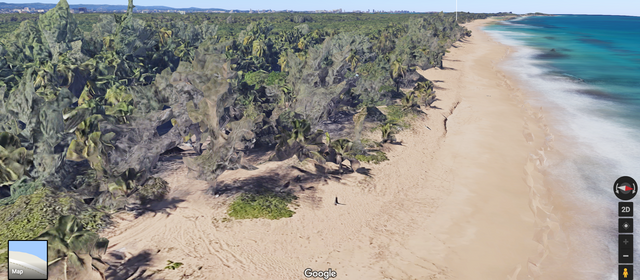 There is also a pretty big bike path that runs through this area and I'm really looking forward to exploring it. It has a fair amount of board walk area which I need to find out about how much was damaged during Hurricane Maria but it also has a paved area that runs along the ocean. I'll be getting to that at a later date for sure.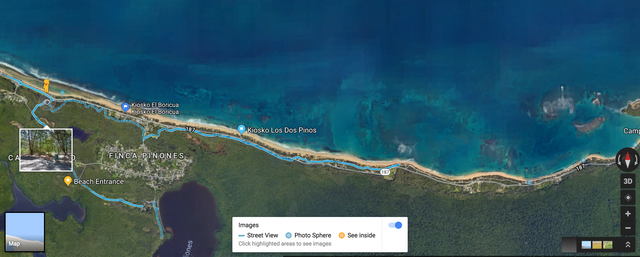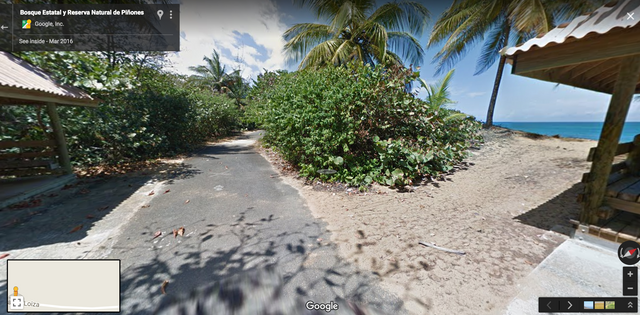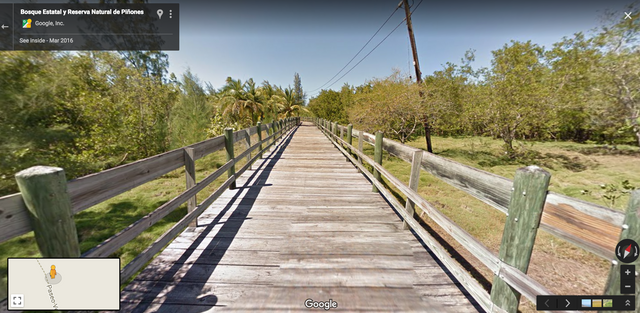 I'm really happy and thankful I got to explore this area and can't wait to go back again and share my findings. I absolutely love the culture, food and views in Piñones. It has so much to offer. I hope this short intro/guide helps you plan a trip to this area. I don't think you will regret it! For a quick trip out of San Juan it's well worth it! Thanks for reading and be sure to follow for more content on this amazing island 😊🇺🇸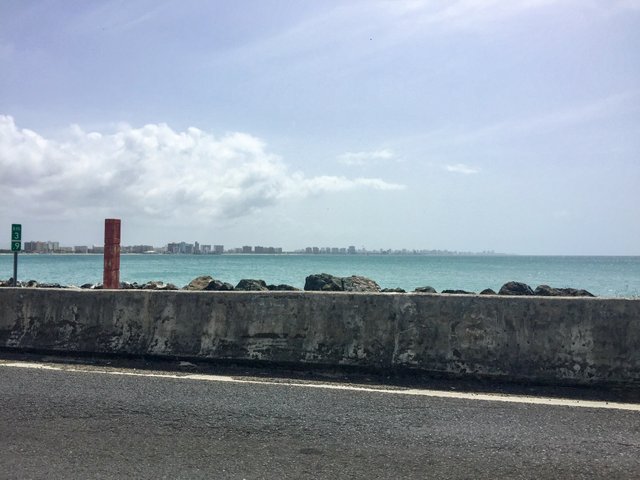 DLIVE Videos
Charlie Lee WEG Bank announcement!! Partnerships, TokenPay-Litecoin eFin DEX news
What is a Bitcoin ETF & Why should you care? Let's talk about it.
Breaking!! - Litecoin TokenPay Partnership is here!! Update on the latest clue and backstory
Bancor hack, - Sbi Holdings - Ethereum Fees up 159% - Banks are coming & more crypto talk!
My Social Media Links
Click to learn more about The Minnow Support Project
Click to join the Minnow Support Project P.A.L.Net Discord server
Follow me on steemit here - 🚀@JoeyRocketFilms🚀
Who the hell is Joey Rocket? - steemit intro 🎥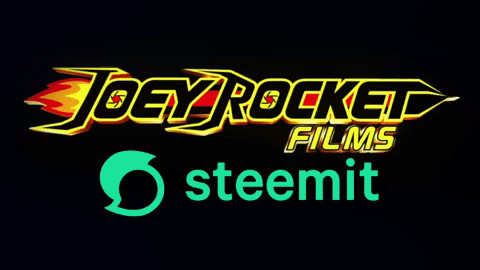 All aerial imagery by GoogleMaps