23 Watersports In Goa That You Must Add to Your Bucketlist For A Fun 2020 Vacay
With a lengthy coastline, breezy beaches and bright skies, Goa provides ample opportunities for adventure enthusiasts to explore the waters in as many ways possible as you want. Whether you are a relaxed first-timer or an adventurous water skiing expert, the waters of Goa have something for everyone. Check out some of the adventurous watersports in Goa you can try out in the deep waters for a fabulous beach holiday. Make sure you try as many as you can out of the best ones to get the best of this exciting land!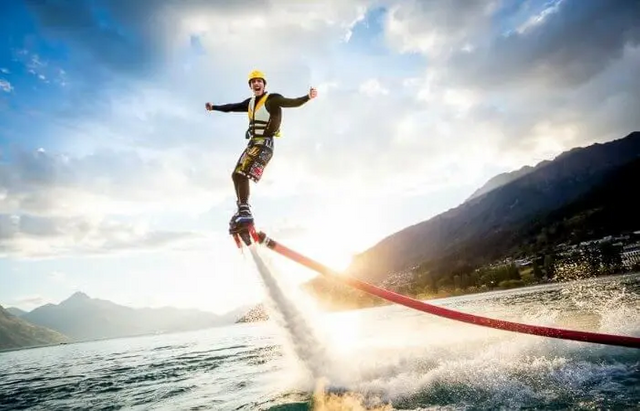 23 Best Watersports In Goa
While you're out and about in the scenic land of Goa, take a look at what all awaits you here and get to know more about all those exciting activities and the enthralling watersports in Goa for a fun-packed vacay. All of the adventure sports that Goa has to offer are for everyone – from beginners to professionals. Here is a list of all the activities that are not to be missed!
Kneeboarding – A Less Difficult Version Of Skiing
Kayaking – Paddle Along The Mangroves
Wakeboarding – Most Adventurous
Windsurfing – Blend Of Surfing & Sailing
Scuba Diving – To Witness Underwater World
White Water Rafting – Fight The Ferocious Rivers
Jet Skiing – Whirl Through The Blue Sea
Banana Tube Boat Ride – Best Done With Friends
Parasailing – Glance At The Ocean From Up High
Flyboarding – A Skill To Develop
Yachts And Cruises – Laid Back Experience
Water Skiing – Glide Against The Water Splashes
Paddleboarding – Balance It Out
Snorkeling – Float Along The Water Surface
Speed Boating – Feel The Winds
Kite Surfing – Not For Amateurs
Dinghy Sailing – Feel Like A Pilot
Water Zorbing – Sit In A Giant Ball
Ringo Ride – An Offbeat Fun Sport
Surf Boarding – Keep Your Balance On Those Waves
Sport Fishing – Fetch Your Own Meal
Winch Boat Parasailing – Go High In The Sky
Canyoning – Explore The Rugged Formations