Kawasan Falls Canyoneering (Philippines)
The highlight of my time so far on the island of Cebu in the Philippines is definitely doing the Kawasan Falls Canyoneering tour ! Its incredible you get to travel through a huge canyon of waterfalls jumping of cliffs with drops of up to 50ft in size ! Its crazy but so much fun, I'd highly recommend everybody that visits Cebu does this trip at least once .... I feel like doing it again already haha.
Anyway onto the actual information. We booked our tour online through a company called ''Kawasan Canyoneering'' They provide us with everything required to complete the tour such as lifevest, helmet, entrance fee, meal etc. They even picked us up from our accommodation in MoalBoal and took us all the way down the road to Badian where Kawasan Falls is located. This tour cost us 1500 Pesos each which is so cheap considering the quality of service we received from this company.
Our guide was awesome and made us feel comfortable at all times and acting as our personal cameraman to capture all of our jumps and take photos throughout the day. I've got a video from the day ready to be uploaded to DTube in the coming days when I find some fast internet to upload it. The jumps got bigger and bigger throughout our time in the falls starting from around 5 feet all the way up to 50 feet which was crazy. You just had to go for it ..... if you stopped to think about what your actually doing you'd probably stop yourself.
Here's a collection of pictures from the day: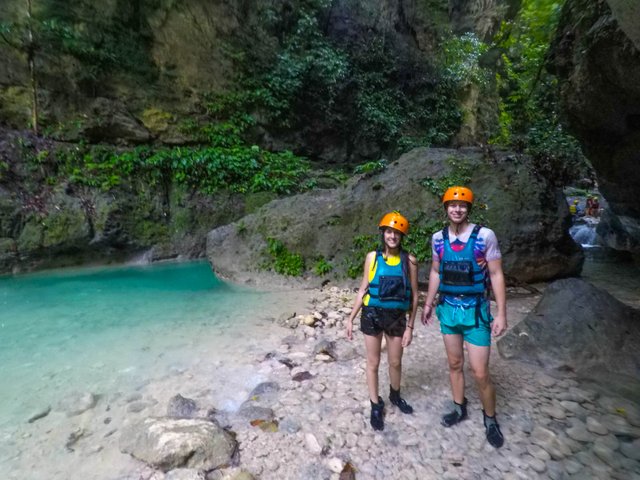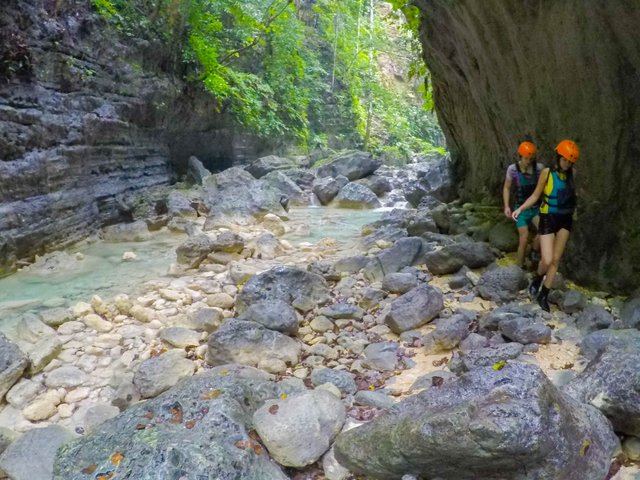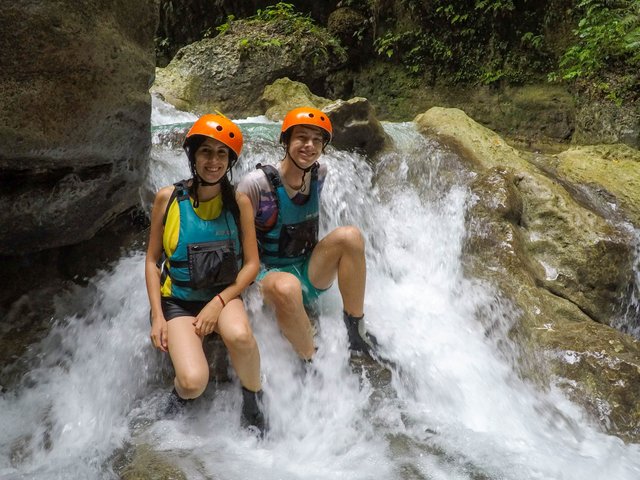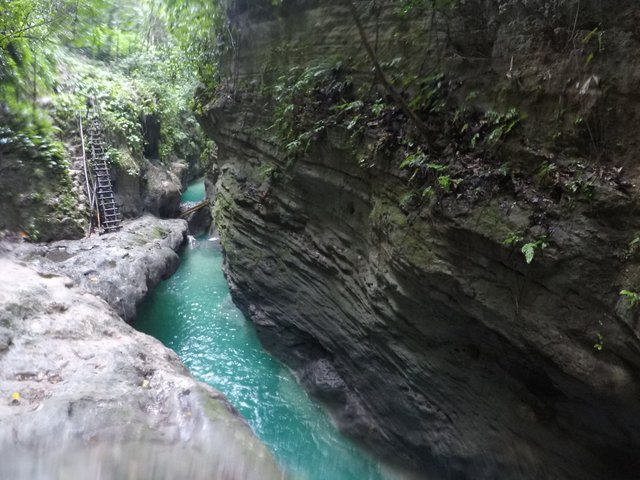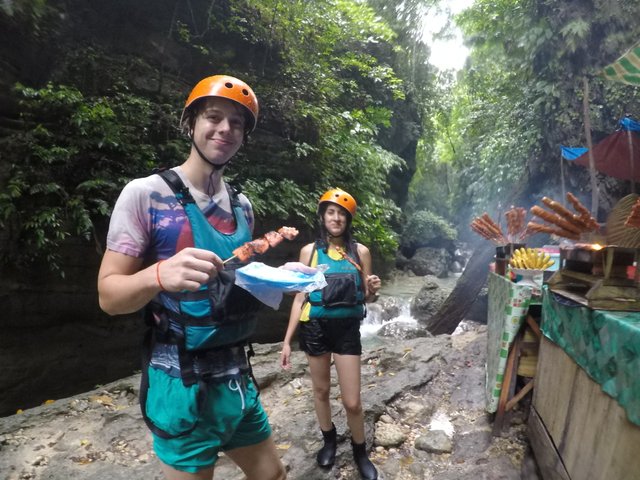 Once we reached the end of the canyoneering adventure we arrived at the last waterfall which is Kawasan falls itself and this one well ...... was so full of tourists. We decided not to stick around this part for long but that's nothing to do with the tour. A few days later we found some incredible waterfalls down the road which we had all to ourselves, there will also be a blog post about these falls soon.
Thanks for reading,
Ben


If you enjoyed this post then please remember to follow me
Travel Guides:
Koh Rong Secret Beach Guide
Koh Rong Secret Beach Video
Kampot Travel Guide
Pai Travel Guide
Koh Phi Phi View Point Guide
Popular posts:
Koh Phi Phi (Island Tour Highlights)
Merry Christmas from Vietnam
You can also find me on:
Instagram + Twitter + DTube + YouTube