Hue is another really interesting place to visit in Vietnam filled with history ! You can explore the huge citadel which if you explore every area will keep you occupied for hours ! There are also many temples and pagodas around Hue and I'd recommend you either rent a bike or go on a tour like we did. We ended up doing a private motorbike tour and this was one of the highlights of our time in Vietnam and something I'll never forget. You'll also find and endless supply of amazing cuisine in Hue some of which is pretty unique to this area of Vietnam.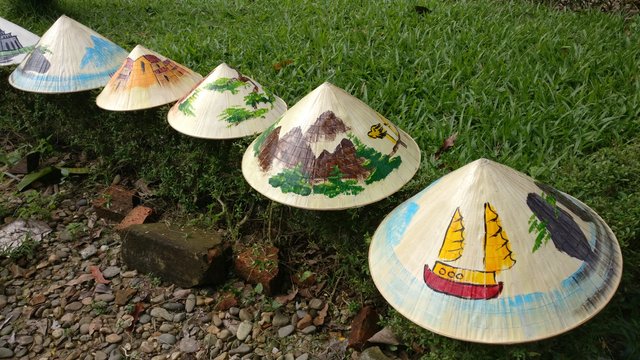 We stayed in a hostel called ''Ever Home'' which is a short distance out of the center of Hue probably around 15 minutes or so. On our first day we walked all the way into the center and over one of the bridges and decided to explore the huge citadel. This citadel is the main attraction in Hue and will be flooded with tourists so I'd recommend you go nice and early to avoid as much of the crowds as possible. When buying your ticket for the choice of either buying a single ticket or group tickets. The single ticket to just see the citadel costs 150,000 VND or if you want to see some of the other attractions you can pay for a three or four site ticket costing 280,000 VND and 360,000 VND respectively. We chose the three site option and did a motorbike tour with an awesome local guy called Thin, I've written a blog post about the whole experience if you want to know the full details that you can read here. In short though it was brilliant it enabled us to get to all of the temples that you wouldn't be able to walk too plus extras such as military bunkers used by the Americans in the Vietnam war. His own dad was killed in the Vietnam war and hearing all these stories made it such an amazing experience and one I'll never forget.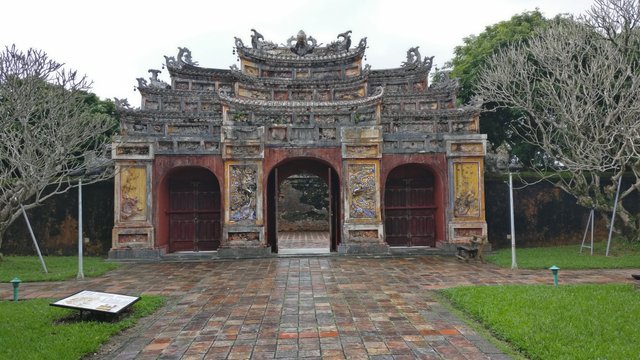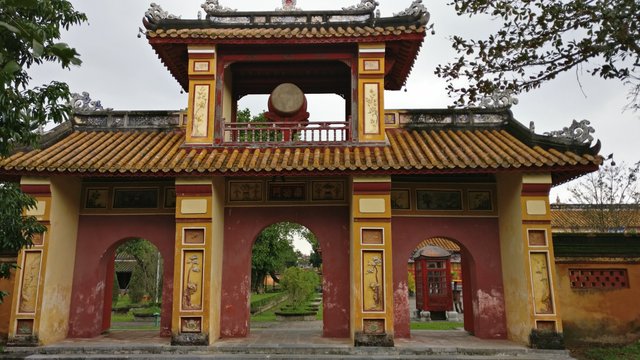 There is also a small war museum located outside of the citadel which when we went was free to enter I'm not sure if this is always the case though. You'll be able to get up close and personal with so many different types of tank, helicopter and planes all used by the Americans. Its worth looking around after you've finished visiting the citadel before you go find some of the delicious foods that I'm going to talk about next.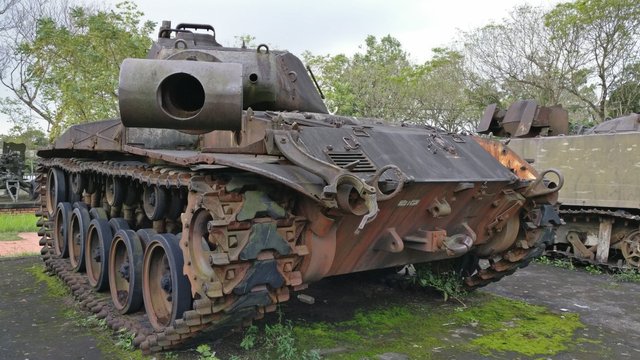 Hue is also home to some incredible foods that you'll struggle to find anywhere else in Vietnam and if you do chances are they wont be as good as the originals found it Hue. My local food of choice is the Hue Pancake (Banh Khoai). Its a crispy pancake filled with shrimps and you are provided with a peanut dipping sauce and vegetables. I love it I would often have it as an appetizer to start the majority of my meals while in Hue and it can be found for as cheap as 20,000 VND at a lot of local restaurants. The best one I had was from a local restaurant called Lac Thien and is located near the citadel. Perfect snack to fill your belly after hours of exploring.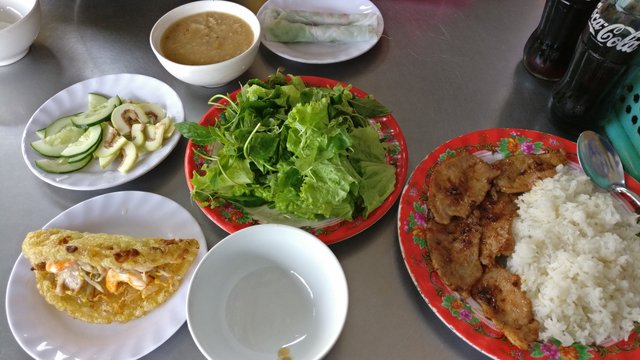 Thanks for reading I've got lots more of these city guides on the way.
Ben
If you enjoyed this post then please remember to follow me
Popular posts:
Koh Phi Phi (Island Tour Highlights)
Merry Christmas from Vietnam


If you enjoyed this post then please remember to follow me
Travel Guides:
Koh Rong Secret Beach Guide
Koh Rong Secret Beach Video
Kampot Travel Guide
Pai Travel Guide
Koh Phi Phi View Point Guide
Popular posts:
Koh Phi Phi (Island Tour Highlights)
Merry Christmas from Vietnam
You can also find me on:
Instagram + Twitter + DTube + YouTube