Malta: Nature Sites in Malta and across the Maltese Islands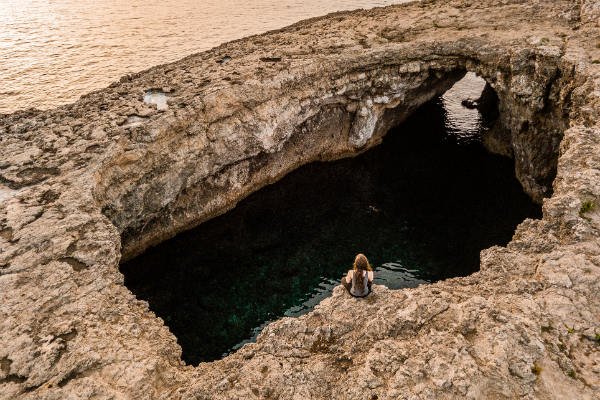 Nature in Malta – The Maltese Islands each have something to offer in terms of nature. Mostly, it is the deep and rich colours of the Mediterranean Sea, as well as some of the most beautiful sunsets and sunrises you can witness. If you really want to get most of the sunrises and sunsets, then it is suggested to take the time and enjoy them in an area with unobstructed views of the horizon and the sea.
Malta was once rich in greenery and woodland, until the era of the Spanish galleons, when trees were chopped down for shipbuilding. Since new trees weren't planted to replace those taken down, over time without plant life having roots grip onto the soil, the soil got washed away and today the soil is also not in the same condition for plantation as it was back in the time of flourishing greenery. There used to also be streams and rivers, which were essential for inhabitants, as they live on an island which gets very hot and is surrounded by seawater. These streams eventually also dried out and today you can view some of what remained of the streams and rivers without the water.
The lack of greenery is, unfortunately, one aspect that is highly noticeable even as the plane approaches the island. Over recent years, the remaining greenery has also been chopped down for further development of roads and buildings. However, in Gozo, a sister island which is much smaller, you can notice that it is much greener. From the moment you get off the ferry, you will notice new as well as older plants, palm trees, flowers and brushes across the island.
One of the well-known locations to top the list of 'nature in Malta sites' would be the Blue Lagoon. It has been seen by far more people than expected because many people have seen it without ever visiting Comino. One of the most renowned films, Troy was filmed in the Blue Lagoon. It's fascinating shades of blue and crystal-clear waters surprise visitors of Comino, even if they have been there several times before. There are several options to get to Comino by boat. There are ferries that leave every 25 to 35 minutes from Cirkewwa in Malta and Mgarr in Gozo to go to Comino. If you have a private boat, you can also use the boat to get there.
Read full article:
https://www.innakay.blog/malta-nature-sites-in-malta-and-across-the-maltese-islands/