Callled Isla del Fuego by the Spaniards of long ago, we didn't stay till dark to check how much the island will be lit by fireflies after dark. Not that it's still applicable nowadays but we will never know. As our Island tour took a few hours riding along the coast, encircling the island, residential houses and a few establishments already lined the shore in some municipalities. Outside the main towns for example, the road going to the famous Balete tree was noted with occasional residences and are far from each other, typical of far flung towns outside the city.
I kind of like the fact that this island is not full of tourists as yet, perhaps its' stories of mysticism is still keeping them away? Part of me wants it to stay that way, to not become like what happened to Boracay.
There's a lesson here for everyone, let's look after our environment please and leave it as we find it.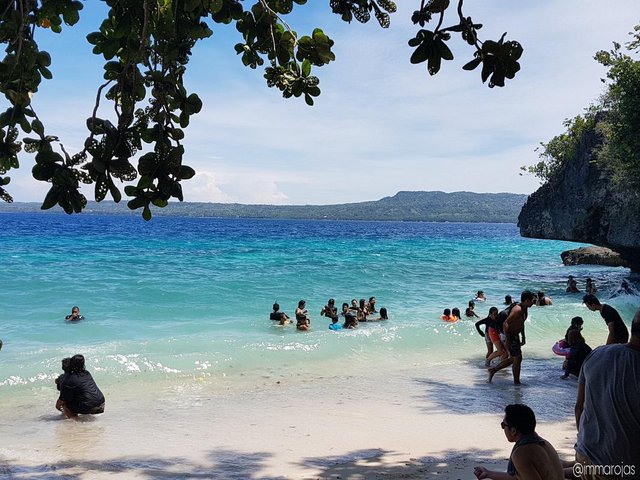 Salagdoong Beach
With what little I know of Siquijor, the municipality of Lazi have the most sights to go to and Salagdoong beach resort is a place to not miss. If cliff diving is your thing, this is the place. If to just sunbathe with or without a book, that's just one of the choices after enjoying it's white sand and blue waters.
Let's go?
From the main road, a concrete path covered with molave trees, leads to the resort.
We met one truck going to the opposite direction, after that, the road was ours. One thing to not miss is to take photos of those molave trees.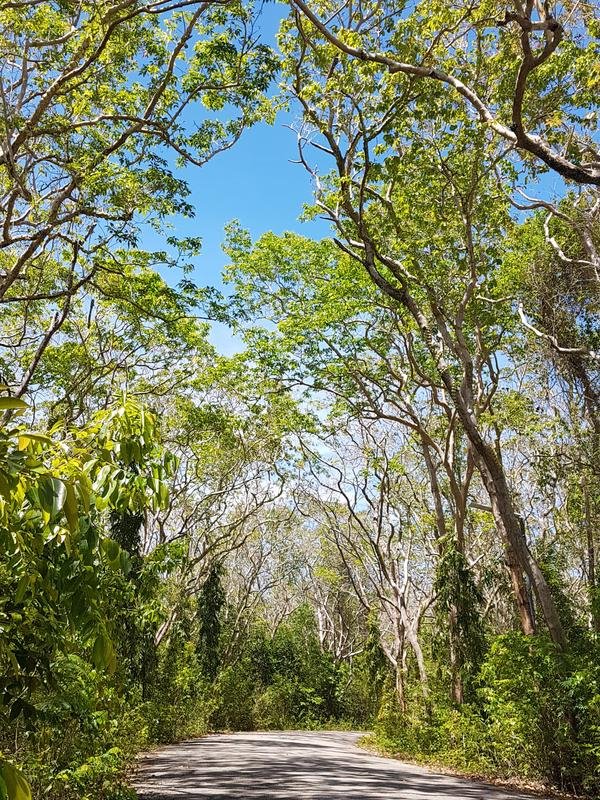 It was just a short ride going to the resort from the main road, though not a smooth ride. But once you get there, you may not want to leave. Having an entrance fee for just a dollar or even less, there were a number of families and a few foreigners doing their own thing. It have a bar/cafeteria facing the shore, with a few cottages in between. In the distance are floating tiny cottages and a concrete bridge was noted on the side going to a tiny islet where people were in line to cliff dive.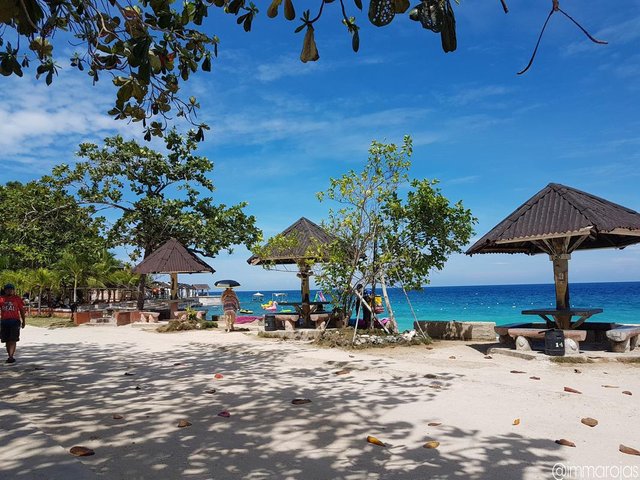 People were swimming and having a picnic at a cove further on the side. I don't know why but going swimming no longer interests me. Perhaps if in a group that might change.
We had a beer at the bar, gazing at the sea. Somehow, that was more enjoyable as away from the sun. But don't get me wrong, it is a beach resort. I was looking for some swings by the beach but there were none.
Perhaps those floating tiny cottages in the middle of the azure waters was more appealing?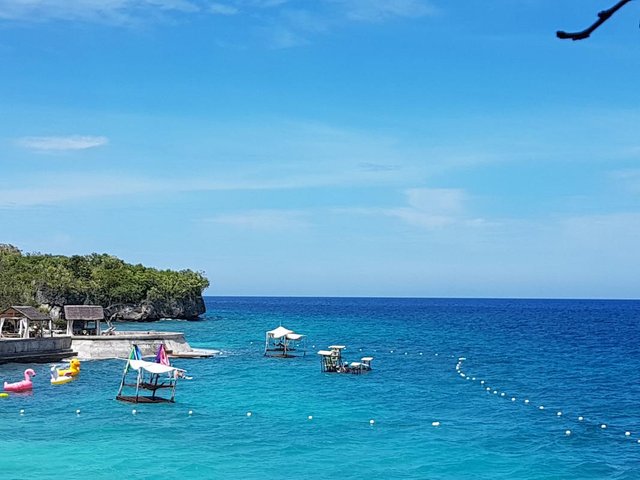 Care for a swim?
Previous posts of Siquijor:
All images are mine, taken with my Samsung Galaxy S7.