Heute möchte ich euch von einer empfehlenswerten Scooter Tour auf Kalymnos berichten. Kalymnos ist eine Insel in der Ägäis und am besten mit der Fähre von der Insel Kos aus zu erreichen. Es gibt zwar auch einen kleinen Flughafen, der wird allerdings nur von Athen aus angeflogen. Kalymnos wird auch als die Insel der Schwammtaucher bezeichnet und ist touristisch noch nicht so sehr erschlossen. Man findet keine größeren Hotels und es wird meist nur von Tagestouristen oder Seglern angefahren. Dies ändert sich aber gerade, wie ihr später noch erfahren werdet. Die Tour beginnt daher auch in Pothia der Inselhauptstadt. Auf der Karte könnt ihr die Route nachvollziehen.
Today I want to tell you about a recommendable scooter tour on Kalymnos. Kalymnos is an island in the Aegean Sea and best reached by ferry from Kos Island. Although there is also a small airport, but it is only served from Athens. Kalymnos is also referred to as the island of sponge divers and is touristy not so much developed. You will not find any major hotels and it is usually only by day tourists or sailors hit. But this is changing, as you will learn later. The tour therefore also starts in Pothia the island's capital. On the map you can follow the route.

Source Google Maps
Wir sind die Tour entgegen dem Uhrzeigersinn gefahren. Wenn man Pothia in östlicher Richtung verlässt, schlängelt sich die Straße oberhalb des Meeres an der Küste entlang und bietet viele Ausblicke auf die blaue Ägäis. Wie man auf dem Foto sieht, haben auch hier Aquakulturen Einzug gehalten.
We drove the tour counterclockwise. If you leave Pothia in an easterly direction, the road winds its way up the coast and offers many views of the blue Aegean Sea. As you can see in the photo, aquacultures have also found their way here.
Nach einigen Minuten erreicht man dann das nächste Tal. Es bietet sich ein faszinierender Ausblick auf das kleine Örtchen Vathy. Vathy ist durch einen kleinen Fjord mit dem Meer verbunden und wird gerne von Seglern angelaufen. Es ist aber auch durch seine Mandarinen Plantagen bekannt und das einzige Tal auf Kalymnos in dem Landwirtschaft in einem größeren Stil betrieben werden kann.
After a few minutes you will reach the next valley. It offers a fascinating view of the small village Vathy. Vathy is connected to the sea by a small fjord and is often visited by sailors. It is also known for its mandarin plantations and the only valley on Kalymnos where agriculture can be run in a larger style.
In Vathy selbst gibt es ein paar Tavernen in denen man eine Kleinigkeit essen oder auch nur etwas Trinken kann. Es ist so wunderschön ruhig und man fühlt sich durch die Berge drumherum wie von dem Rest der Welt abgeschnitten.
In Vathy itself there are a few taverns where you can eat a snack or even just a drink. It's so beautiful and quiet and you feel like you're cut off from the mountains around you like the rest of the world.
Nachdem wir uns in Vathy ein wenig gestärkt hatten, fuhren wir weiter. Die Straße führt dann durch die Plantagen mit den Mandarinen in einem weiten Bogen auf einen kleinen Pass nach Arginonda.
After some softdrinks and small lunch in Vathy, we drove on. The road then leads through the plantations with the tangerines in a wide arc on a small pass to Arginonda.
Von dort aus geht es weiter entlang einer wunderschönen Küstenstraße mit vielen Kurven wieder zurück in Richtung Pothia. Man hat immer wieder kleine Buchten und herrliche Ausblicke auf das Meer. Auch hier findet man ab und zu malerische Tavernen.
From there we continue along a beautiful coastal road with many curves back towards Pothia. There are always small bays and beautiful views of the sea. Again and again you will find picturesque taverns.
Kurz vor Masouri kam dann für uns die Überraschung. Plötzlich standen mehrere Scooter am Straßenrand und wir fragten uns, was dies zu bedeuten hatte. Und dann sahen wir den Grund. An den schroffen Felsen, die steil von der Küste aufragen waren Free-Climber am Klettern. Wie wir später herausfanden, ist Kalymnos mittlerweile ein international bekannter Kletter-Hotspot und wird von Kletterern aus der ganzen Welt besucht.
Shortly before Masouri came the surprise for us. Suddenly there were several scooters on the roadside and we wondered what that meant. And then we saw the reason. On the rugged rocks, which rise steeply from the coast, were free climbing climbers. As we later discovered, Kalymnos is now an internationally recognized climbing hotspot and is visited by climbers from all over the world.
Nachdem wir eine Weile den Erfolgen und Misserfolgen zugeschaut hatten, fuhren wir weiter und kamen wieder zu unserem Ausgangspunkt Pothia zurück. Hier sieht man dann auch wie groß Pothia wirklich ist. Dies ist vom Hafen aus gar nicht zu erkennen.
Ich hoffe, euch hat die kleine Tour ein wenig Spaß gemacht und ich kann jedem nur empfehlen diese auch einmal zu fahren. Noch ein kleiner Tipp: Man kann sich auch mit einem Taxi für wenig Geld nach Vathy fahren lassen. Es ist auf jeden Fall empfehlenswert.
After watching the successes and failures for a while, we drove on and came back to our starting point Pothia. Here you can see how big Pothia really is. This is not recognizable from the harbor.
I hope you enjoyed the little tour a little and I can only recommend it to anyone. Another small tip: You can also drive by a taxi for little money to Vathy. It is definitely recommended.
All photos made by myself.
---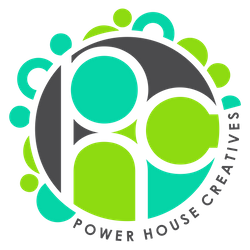 ---

---

---

https://discord.gg/7wuXkEa