Wild Coast- Happy to sleep well and not get bitten by the hords of moskitoes, we have decided to look for some breakfast in the town.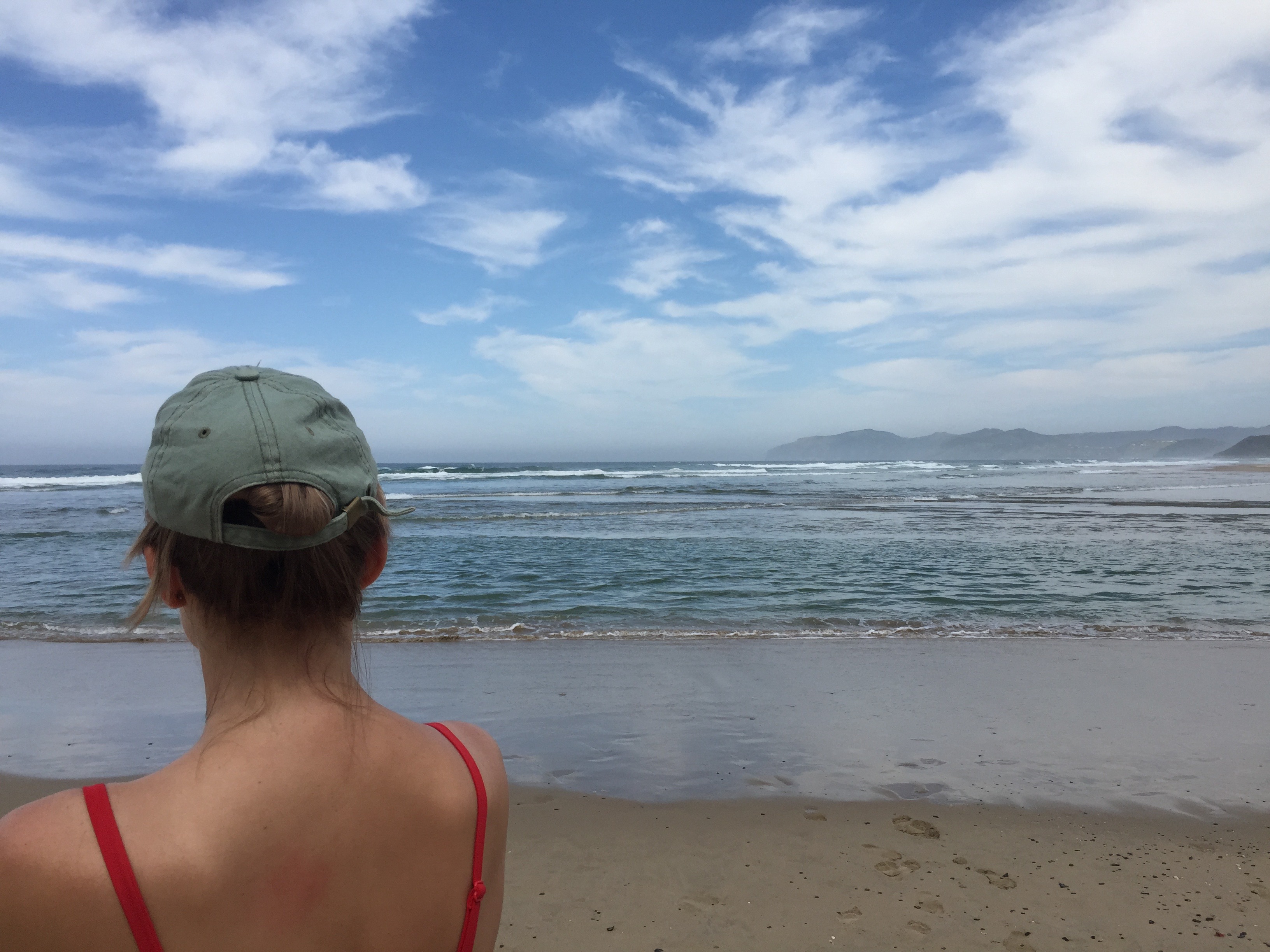 Lured by the posibility of amazing local cafes or fisheries, we decided to leave the backpackers and we headed out on a search.
The nature here was unbelivable, It is called Wild Coast, an untamed wilderness. It is an incredible, unassuming combination of breath-taking coastline, precipitous and craggy cliff faces, wild and desolate beaches, secluded bays and green rolling hills that rush headlong into deeply etched river valleys.
Included in the Wild Coast is what used to be the Transkei, which, largely due to lack of infrastructure, past neglect, and the fact that it isn't easy to 'fly in' for a weekend, has ensured that the well over 200 kilometre coastline is virtually inaccessible to all but those prepared to hike it, or venture forth on horseback. The beauty of the coastline is interfered with by few, and aside from the odd collection of thatched rondavel huts, is virtually uninhabited.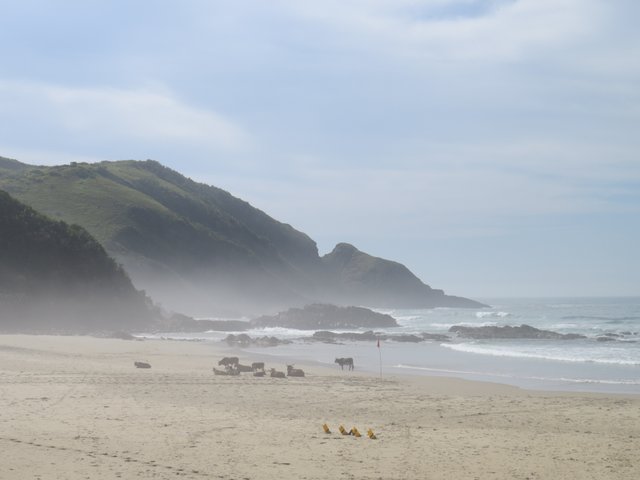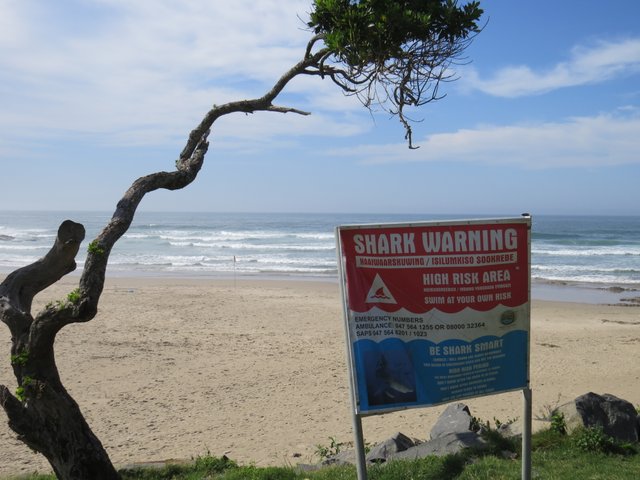 So not to our surprise , everything was closed, and the last choice was to follow the road signs to a mysterious hotel which was really not so easy to get to.
On a closed property, in the middle of forest, an empty hotel restaurant and some folks playing billard, we have asked if we can still eat something, the place looked grim , and so did the guy who invited us inside. There was something unpleasant in the air, I turned around and said to Nico we need to get out of there really quickly, so we almost ran to the car and left the place behind with a raised heartbeat and goosebumps.
Feeling already super hungry, decided to drive to a nearby vacation village called Umngazi River Bungalowes , thought we will have bigger chances there.
It was a long and slow drive on the narrow path full of pot holes, donkeys and children throwing stones at our car... After 40 min, already starving, arrived in the place of destination and boy, that was a cold greeting, the restaurant was only accesible for the stay in guests, but the place was incredible.. and so we had to look for food somewhere else in the Wild Coast.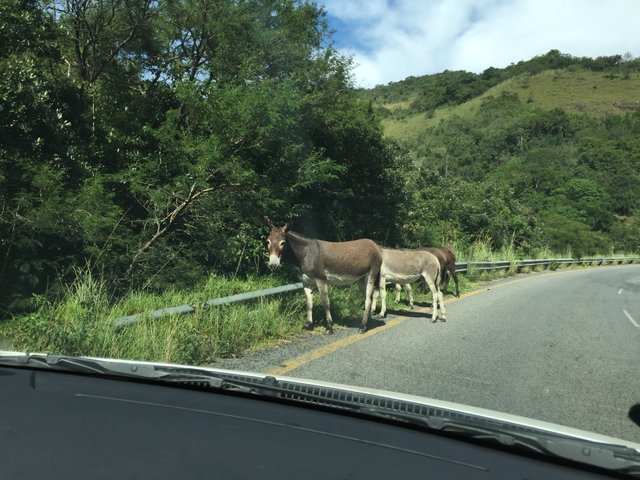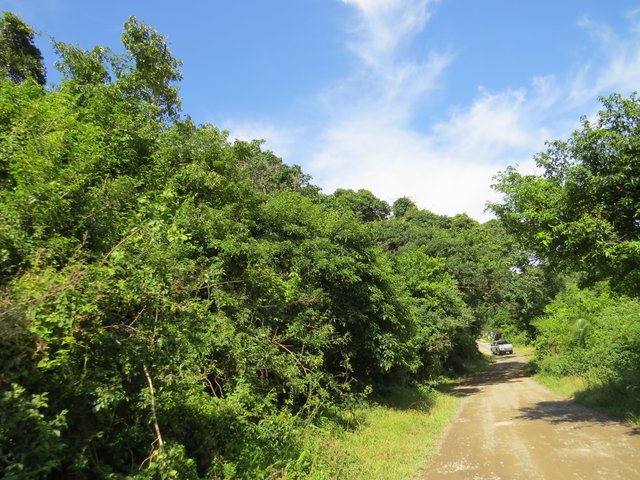 Good bye wild coast. Completely disapointed we headed back on N2 in the direction of Mtatha, and continued our trip to the retreat centre Ixopo.
This time we have only passed through Mthatha, a true African town, taxis, speed bumps, people everywhere, the hub of activity in the Eastern Cape. On my journey 3 months ago I had an unspoken pleasure to stay in one of the hotel in this lovely curiosal town.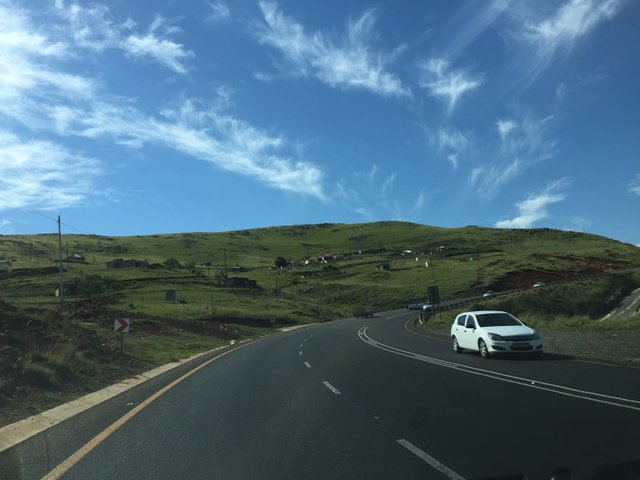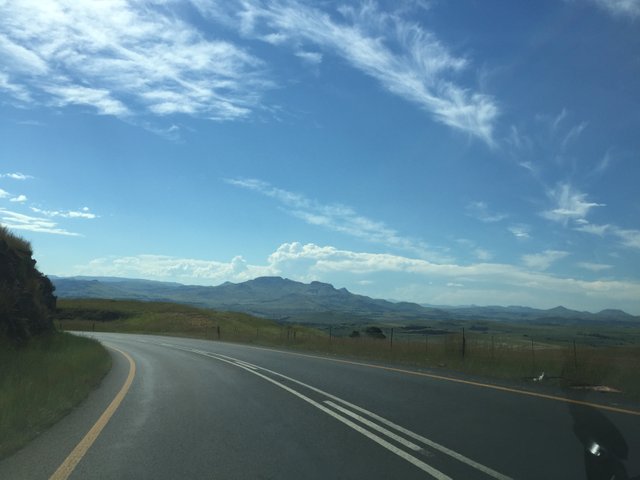 And finally arrived in Ixopo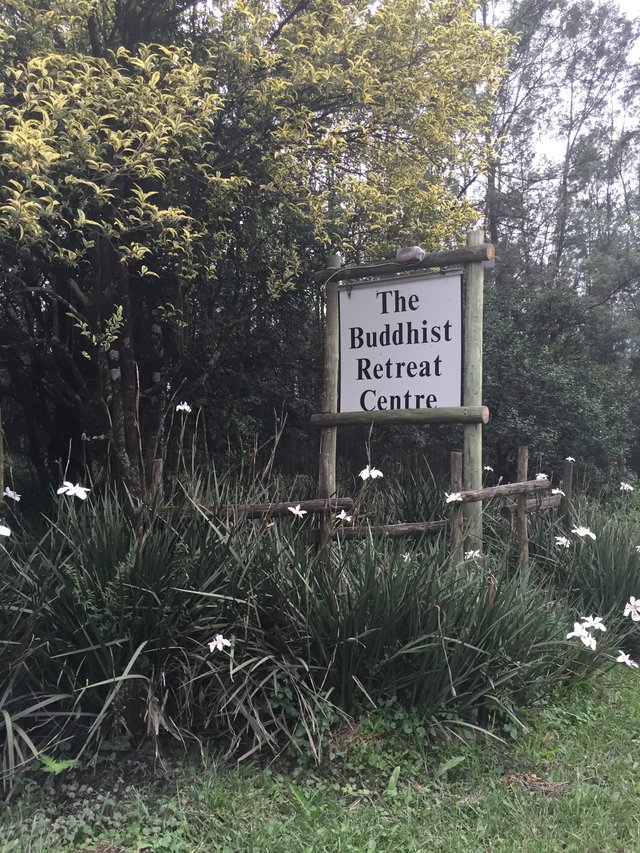 Where I should spend one night leave Nico for his own journey , and drive to Durban airport where i had my flight back Munich.
The Retreat Centre was beautiful , Set in hilly grasslands amongst dams, indigenous bush and forests, it overlooks one of the great valleys in the Umkomaas river system.
I got a room in the womens part of the quarters, we took a stroll on the property, had dinner, and by the time we went to see the stupa, the weather already broke down.
We were exposed tot he most spectacular show, heavy rainstorm with thunders. One by one, hitting the sky, that was exploding in blinding colours, with high frequency and frightningly loud. We were astonished by the view, standing on the hill , overlooking the green lush valley, visible with each hit of the thunder.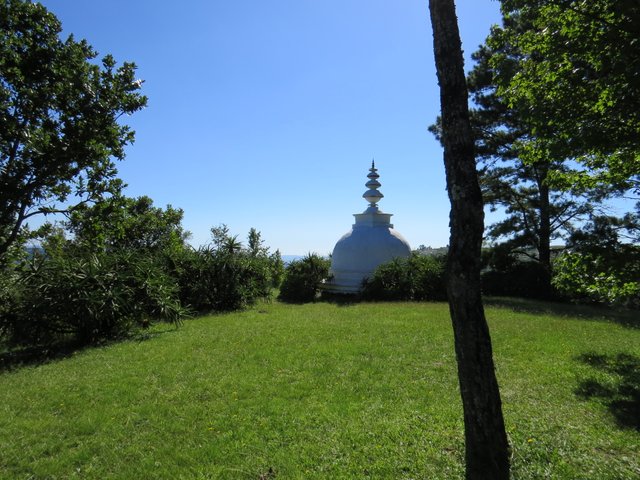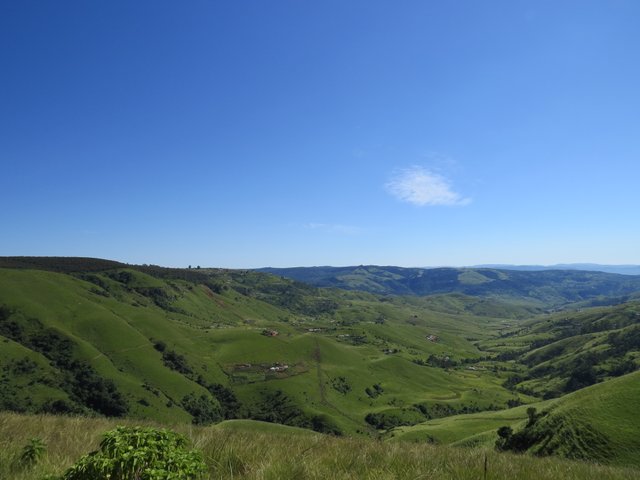 Shortly, soaking wet , we have decided to go back and get some sleep, what a nice good bye show for me it was.
The next day, enjoying the last moments in this paradise I said good bye to the residents and Nico , and went on my last 1,5 hours stretch to Durban Airport.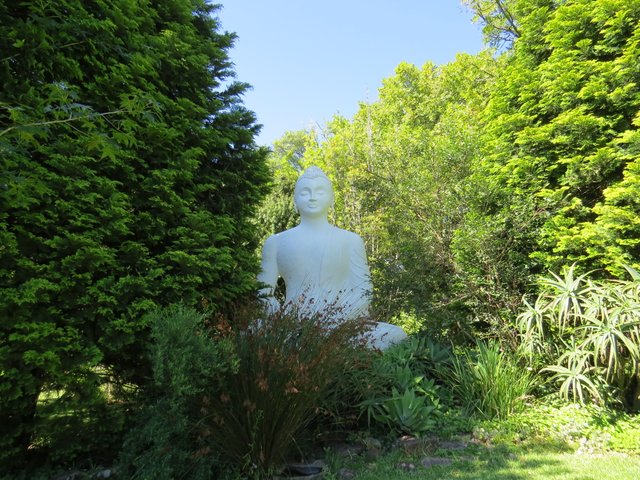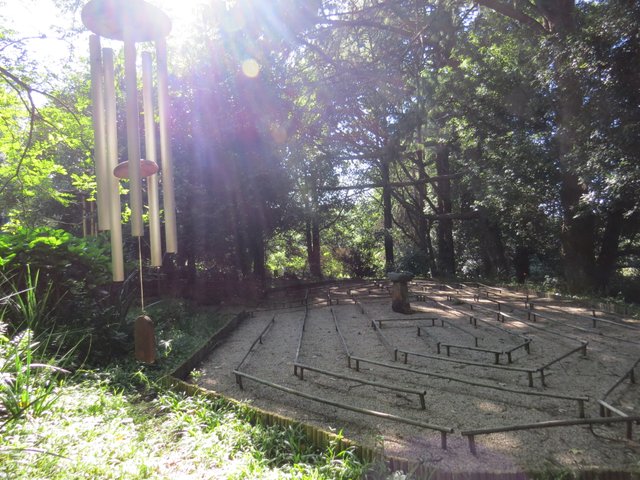 On my way I was happy to enjoy some of the nicest views that I remember from previous trips, so called the valley of the thousand hills, marvellous coastal views.