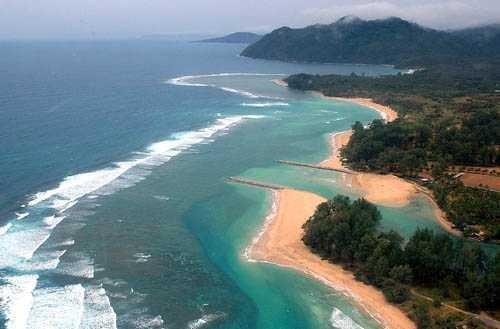 Close to the beach of Lampuuk is also a favorite in Banda Aceh, there are the beaches of Lhoknga. This site is about 20 km from Banda Aceh. Here, you can relax under shady trees or play beach volleyball on the sandy white beaches and ramps. If relaxing and sunbathing is not enough for you, you can try surfing at the clear blue sea. Lhoknga Beach has waves as high as 1.5 to 2 metres which is ideal for those who love the adrenaline.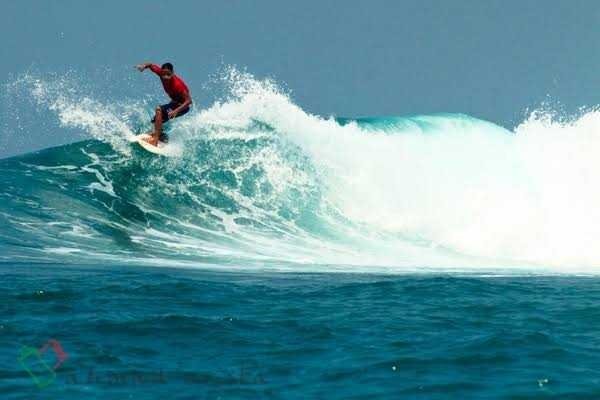 Lhoknga Beach has beautiful white sand with some rocks, sparkling blue ocean waters, Palm trees and cypress trees that lined up the making the atmosphere is cool. For surfers, there are five point for surfing in Lhoknga beach. Five points that include: Left-Hander, Cypress Point Right Point, Peak Point, Point Suri and Out Side Right Hander Suri Point taken from the name of a local surfer who died of the tsunami of 2004.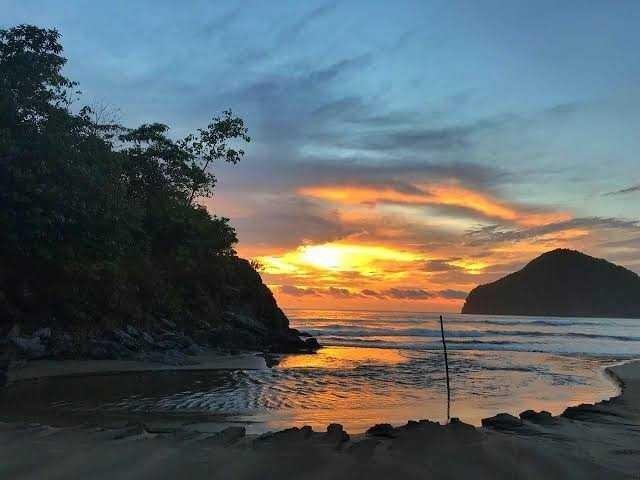 At dawn, don't miss the beautiful sunset on the shore of Lhoknga. This place is getting crowded in the evening, where many came to watch the sunset, while sit back and relax while enjoying a roasted corn. Lhoknga beach is also popular for Golf, Surfing and fishing. Specially for surf, big waves and awesome in Lhoknga has been known among the international surfing community.