October Trip in France - First Days at Camping de la Croze, Châtel-Guyon and Riom.
Would you like to see a few photos of our first days at the "Camping de la Croze" where we spent a week, a walk in Châtel-Guyon, France, and a lunch at a restaurant because you might like it?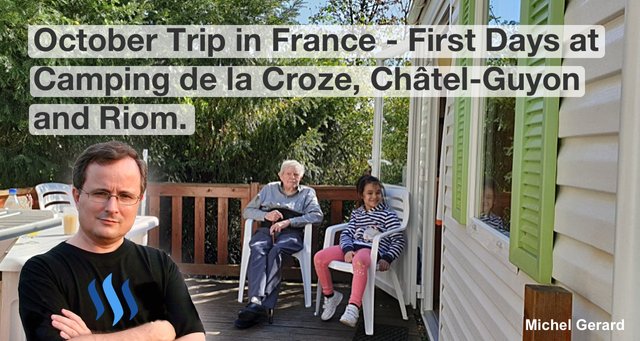 The first week of our trip in France we stayed in Châtel-Guyon, which is close to Riom where my dad is living.
You may want to read these previous posts here: Planning October Trip in Europe!, October Trip in Europe Itinerary!, A Day in Lyon, France - October 2018, Renting a Motorhome with WikiCampers - Review & October Trip in France - Visiting Dad in Riom!
October Trip in France - First Days at Camping de la Croze, Châtel-Guyon and Riom.
During our stay in Châtel-Guyon we stayed at the "Camping de la Croze," which is just a few kilometers from my dad's* retirement home in Riom.
The main reason we chose this campsite is because in addition to having pitches where you can have your motorhome or caravan, it also has mobil-homes that you can rent.
We were not going alone, my aunt was also coming and we didn't have enough room to have her with us. We looked at hotels, but this was not a convenient, cheap or fun option.
So we went for the mobilhome option, which enabled us to stay together.
This is their website from where I made a reservation online, two weeks prior to arriving.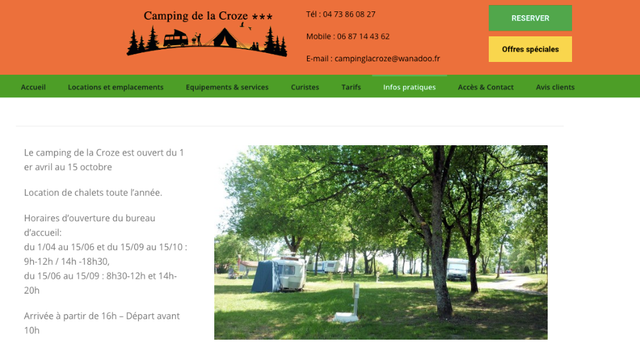 Visit website: http://www.campingdelacroze.com
We planned to stay 3 or 4 nights, but we extended our stay to a week.
Our first Day
This was the area we had with electricity and water and as you can see, it was not too crowded in October.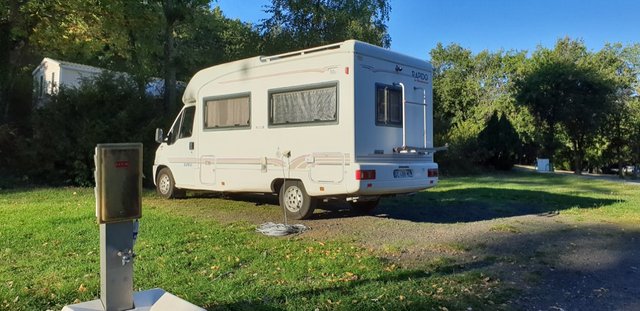 We really enjoyed staying here because of the trees and the very good climate. We slept like babies.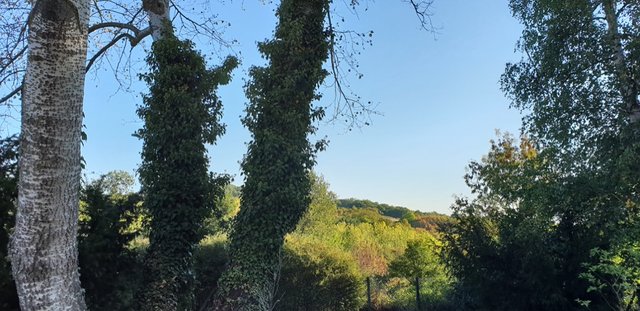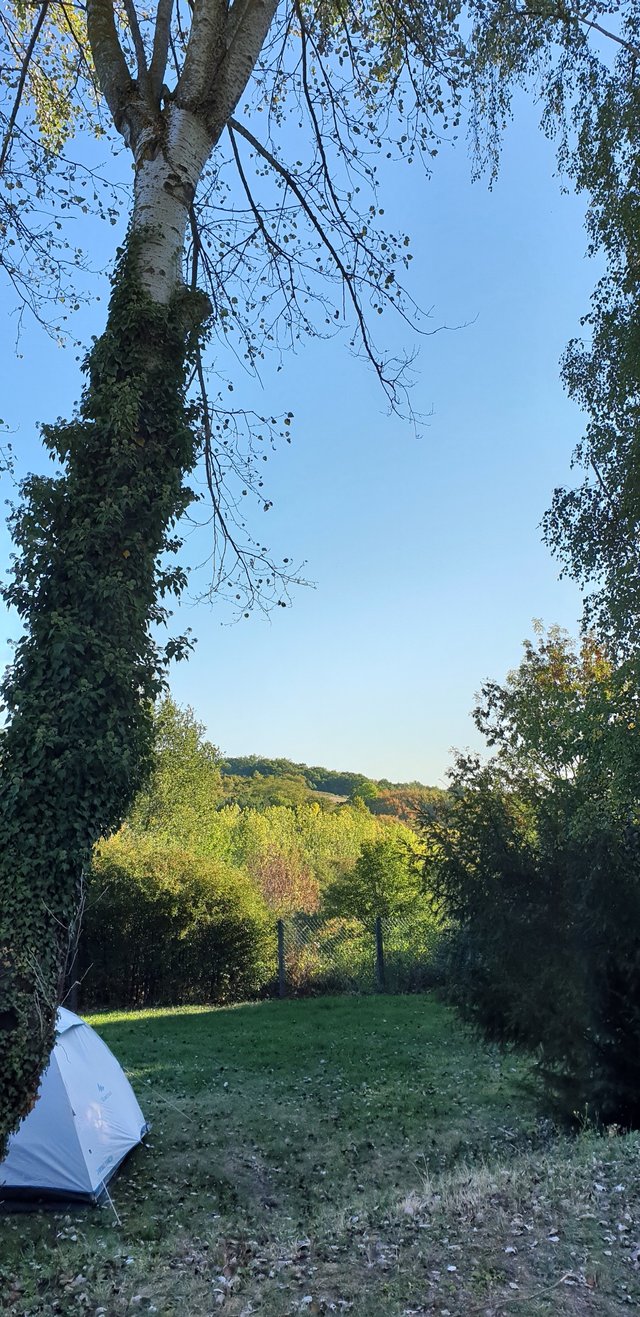 This is my aunt and I that you can see here walking in the campsite.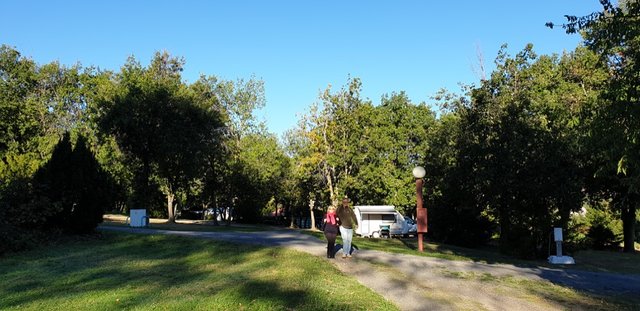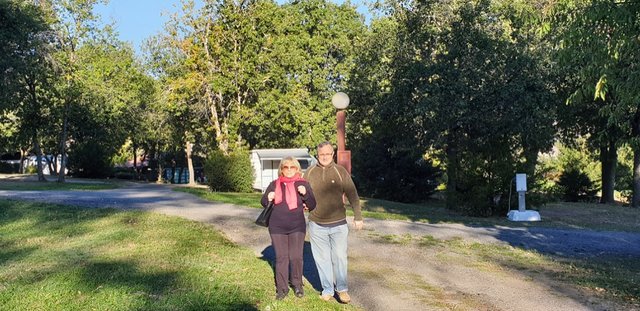 Then, we drove the motorhome to Riom where we had lunch. The weather was starting to get nice. We had pizza, pasta with meat and chocolate cake, which was a bit too sugary.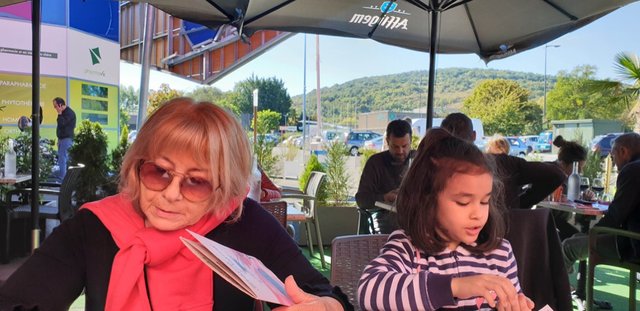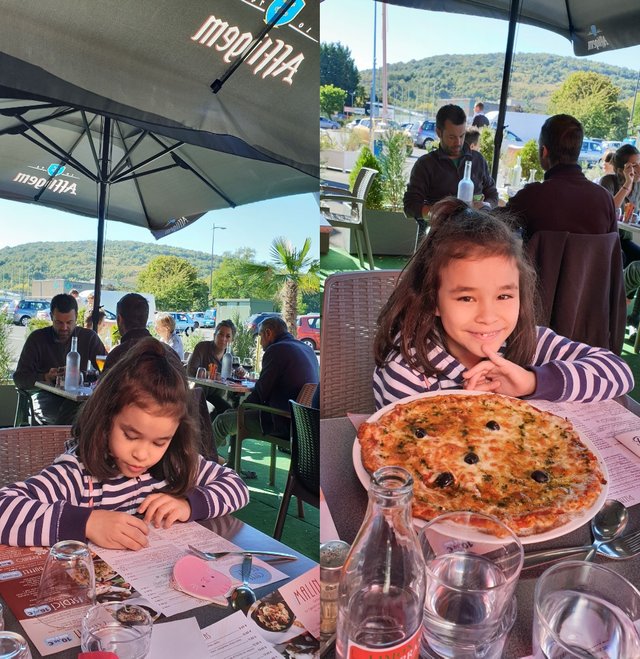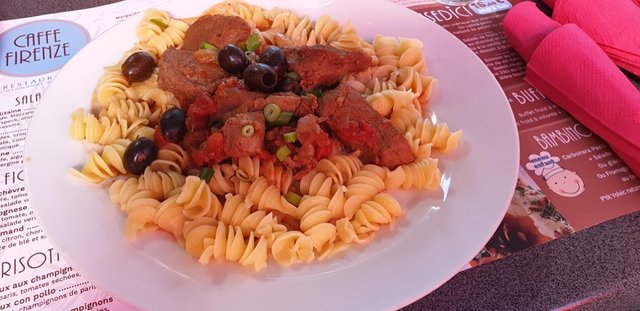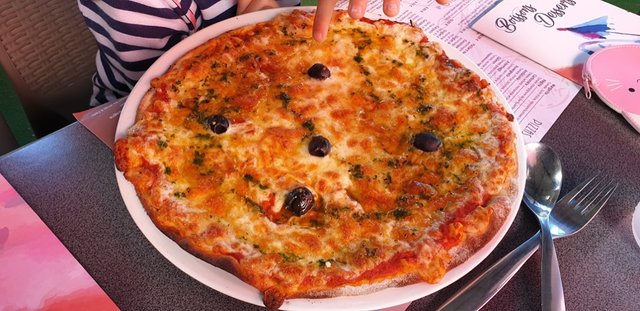 This was the chocolate cake that we did not even finish.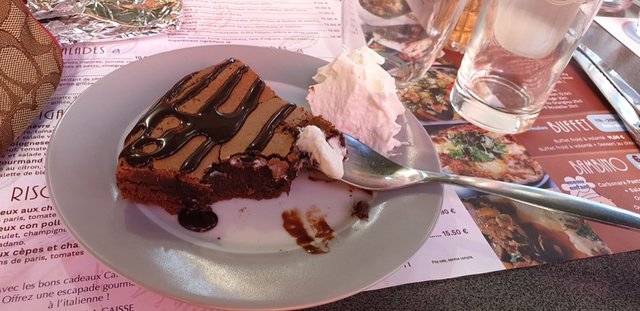 Then we had a strong, but excellent Espresso coffee.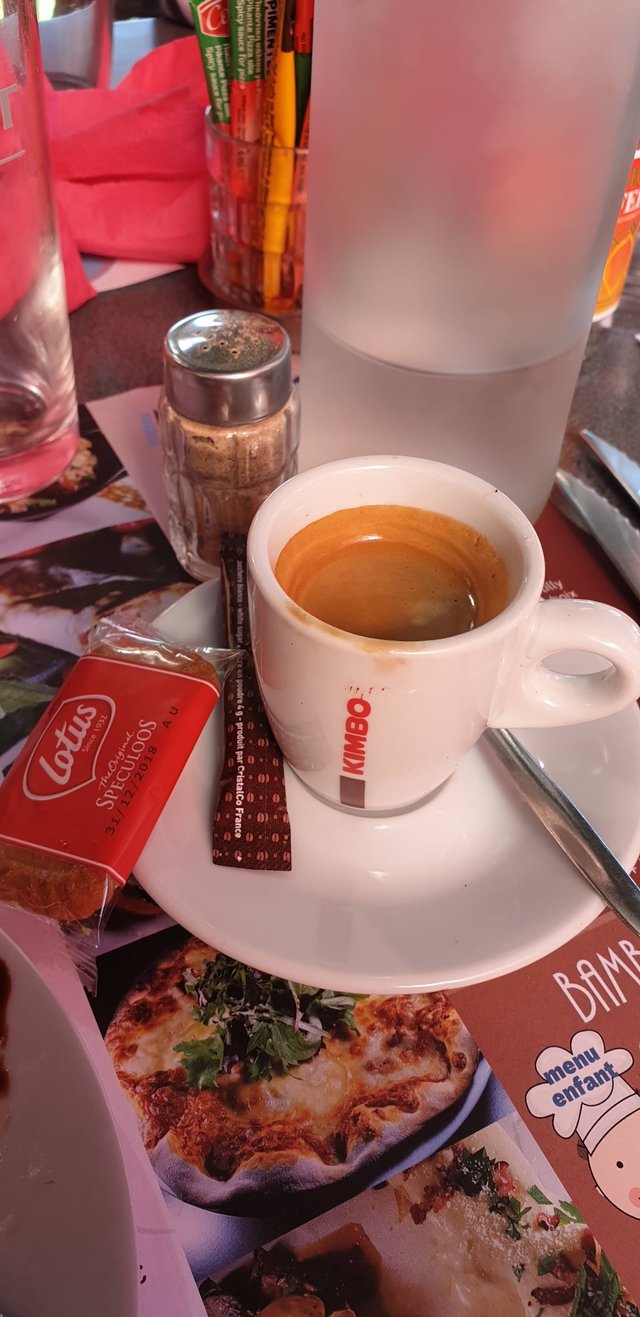 We visited my dad at the retirement home in the morning and he was not feeling well, so he had lunch there, while we were at the restaurant, and we came back to visit him again after lunch.
Our second day
On this second day, we went to Châtel-Guyon for a walk and to buy some groceries.
This is a parking lot with an area for motorhomes to stay temporarily and where you can spend the night.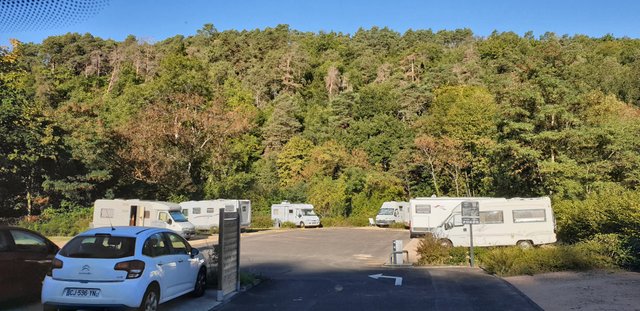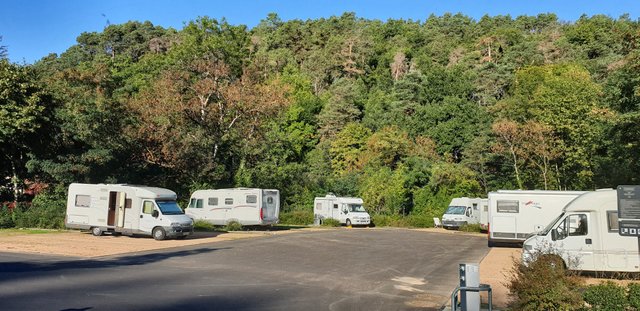 We parked there for a couple of hours.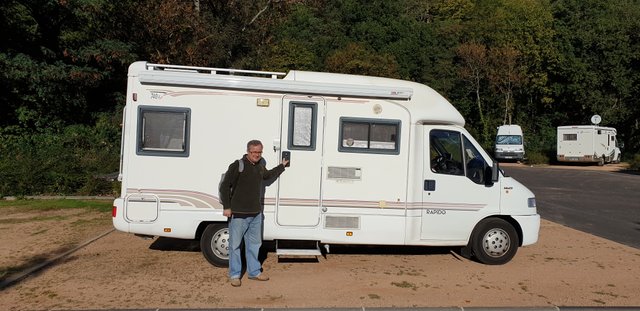 This is the machine where you pay the parking fee and next to it, you can have water and empty your toilets.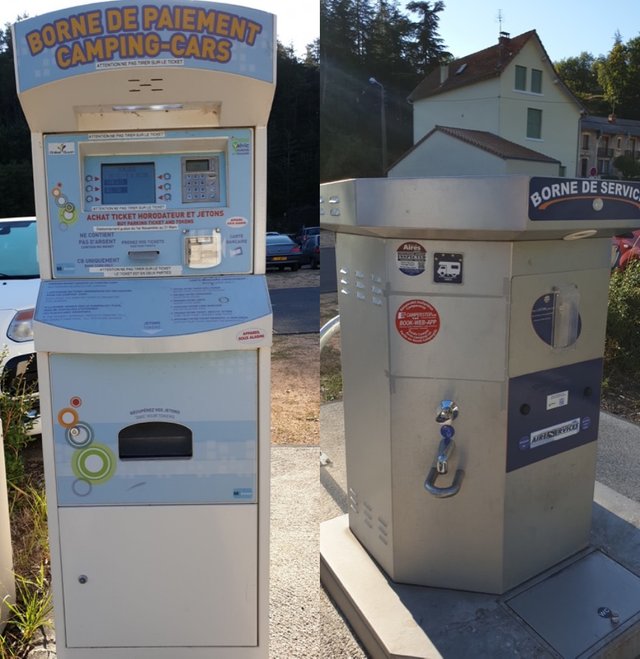 This was our walk that morning and it was not always flat, quite a bit of a hill to climb there.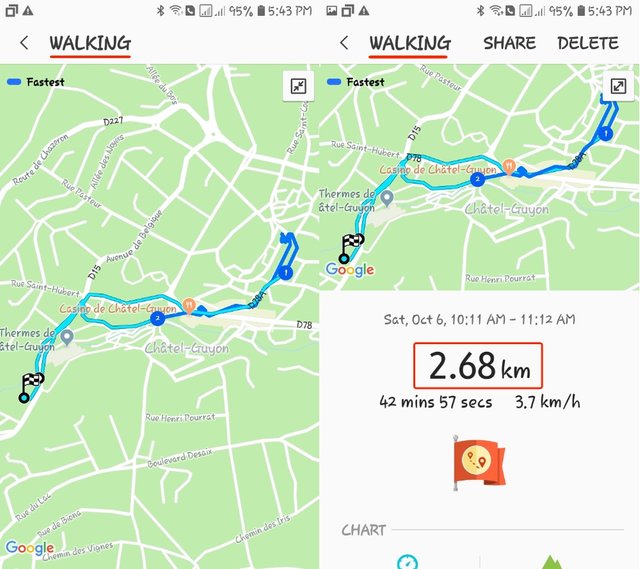 Châtel-Guyon is well-known for their SPA and Casino.
Some photos now and as you can see the weather was nice.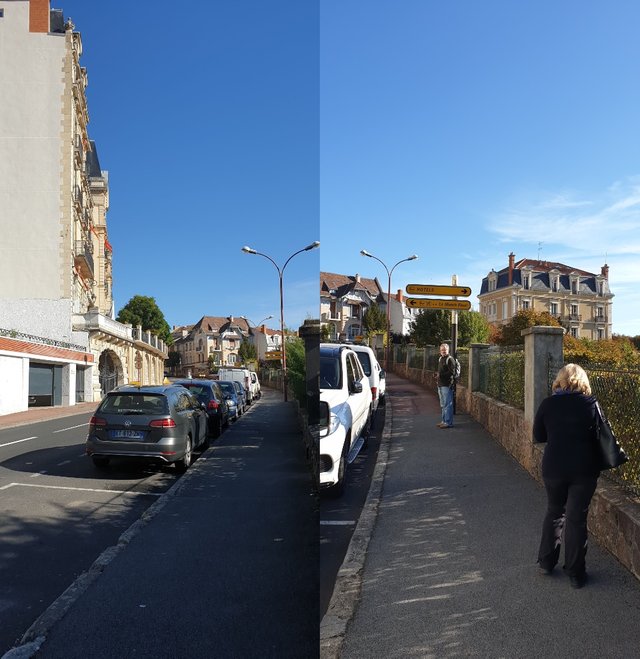 There are lots of old houses.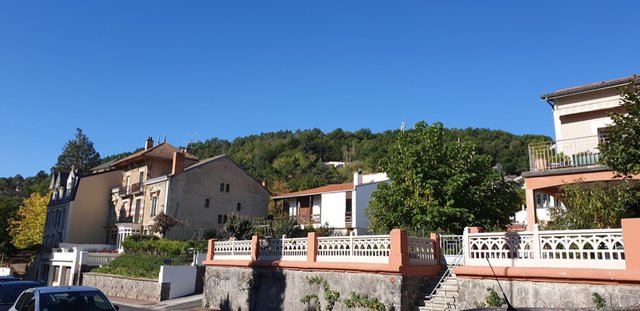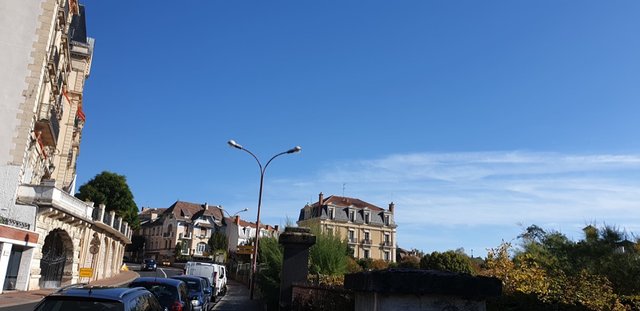 My daughter enjoying the walk.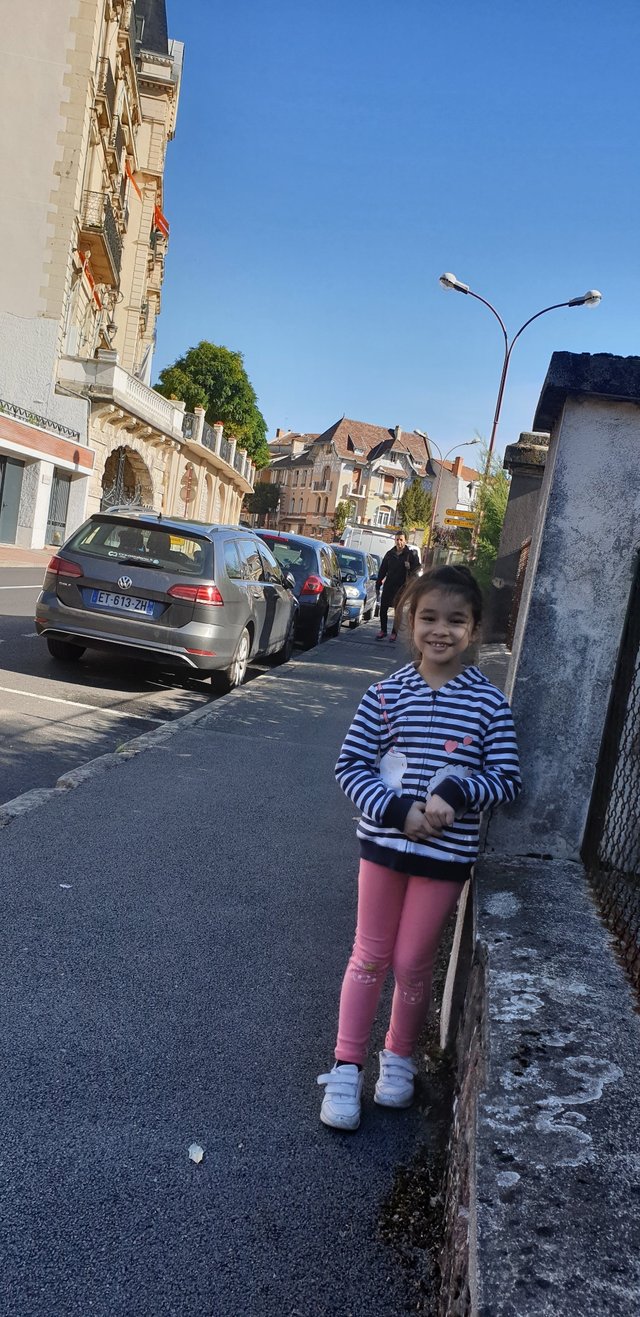 After the walk we went to the retirement home to pick up my father and we came back to the campsite for lunch. There was a specific area for the mobil-home and I parked next to it so he wouldn't have to walk too far.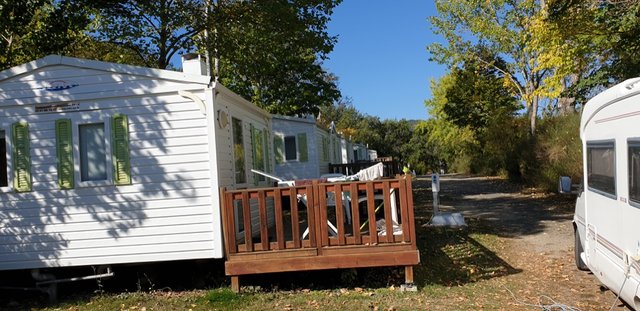 That was the mobil-home my aunt stayed in for a week and we spent most of the afternoon there.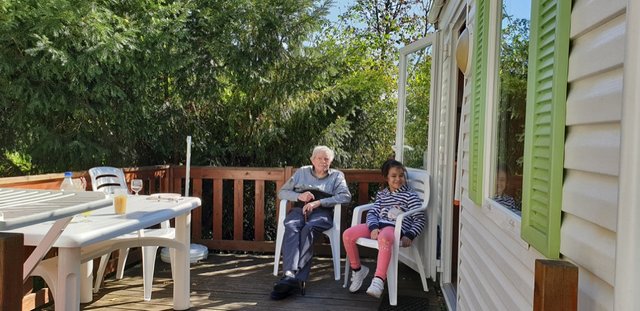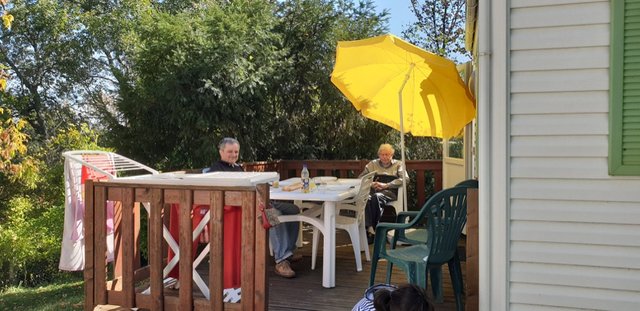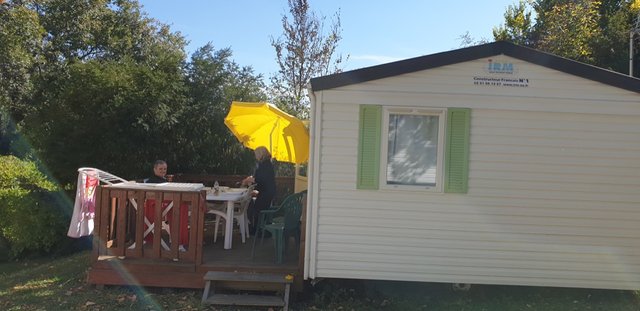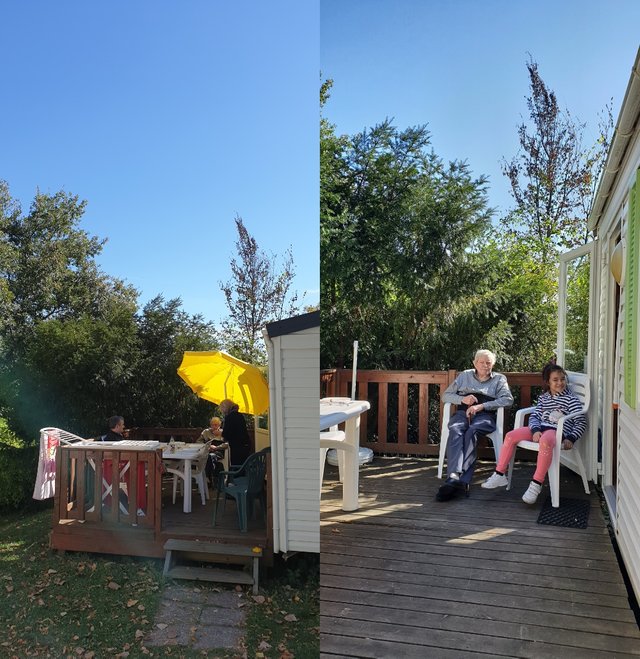 These are the two places we went to in this post.
All the information and screenshots are borrowed from www.google.com/destination, which is really good for planning a trip.
Riom (France)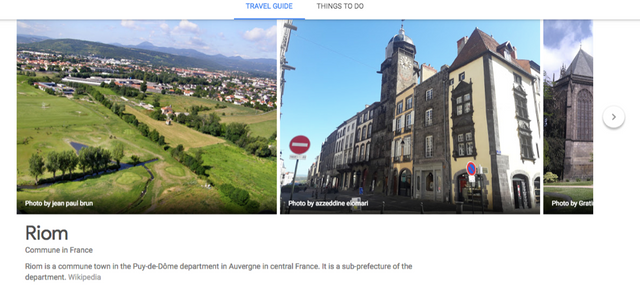 Riom is a commune town in the Puy-de-Dôme department in Auvergne in central France. It is a sub-prefecture of the department.
Châtel-Guyon (France)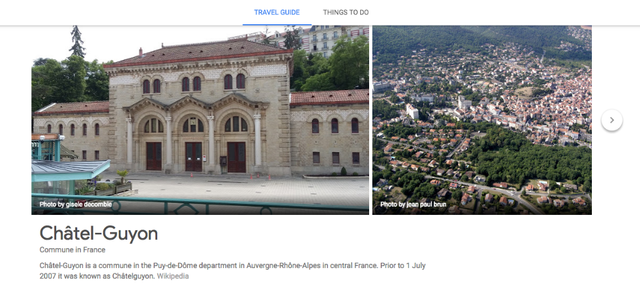 Châtel-Guyon is a commune in the Puy-de-Dôme department in Auvergne-Rhône-Alpes in central France. Prior to 1 July 2007 it was known as Châtelguyon.
I hope that you liked this post about our October trip to France in a motorhome.
Would you upvote this post and follow me for more because this will encourage me to write more posts like this one?
I have categorized my posts on Steemit for easy access:
Steemit tools | Steemit strategies | Steem economics | Steem on WordPress | Blogging on Steemit | Steemit posts I curated | Cryptocurrency | Cryptocurrency trading | Mac computer tutorials | WordPress & online marketing | Self-development & motivation | Travel in Thailand | Travel in Japan | Travel in Europe | Life in Thailand | Fitness challenge | Fruit-veggie juices & smoothies | Education | My answers on Quora | Fundition tutorials & projects | Miscellaneous writing
You may prefer to go to my Steemit Posts Directory.
Want to learn a new skill? Visit MG Course Discounts where I have lots of online courses you can take for only $9. Sign-up for the newsletter to get one free course and coupon codes.
Want to learn about Bitcoin and Blockchain technology? Click here for free ebook.
Would you like to learn how to trade Bitcoin and cryptocurrency with daily profits and grow your money with a simple, but effective strategy, because this beginner-friendly crypto trading course, that I am taking myself, might be your opportunity to finally be a winner in crypto?
The most important votes you can make on Steem are for Witnesses. The top 20 witnesses can influence the addition or removal of features in future Steem hard forks. Read my post: What is a Steem Witness, How to Vote and Why?
Michel Gerard