Hi, I am back. Whom will I meet at BURNING MAN? Who can host me in San Francisco?
Hey peeps, how is everyone doing?
After a long summer break, genius_loci is back with exciting projects and fresh energy!
Since I moved back from Kathmandu to Berlin in the beginning of this year, I had the pleasure to realize amazing visions with a bunch of beautiful souls.
Not even a year ago, I founded a collective with some of my best friends. Our first project was the conceptualization and build of a stage design for the german "Fuchsbau-Festival". The result looked like this: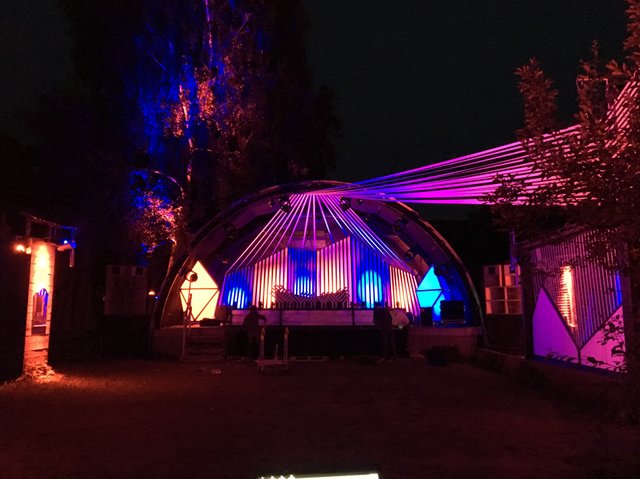 We got a lot of positive feedback and enjoyed the build so much that it was an obvious decision to tackle more projects. We teamed up once again for our second project, this time for the "Zurück zu den Wurzeln"- Festival, close to Berlin.
The festival took place on an abandoned airport and our task was to build shade structures on the old runway. Our goal was to build modular structures which then could be rebuild for other events since festival interior has a strong tendency to be build in a quite unsustainable way. We came up with a concept and ended up building the structures in the pictures below.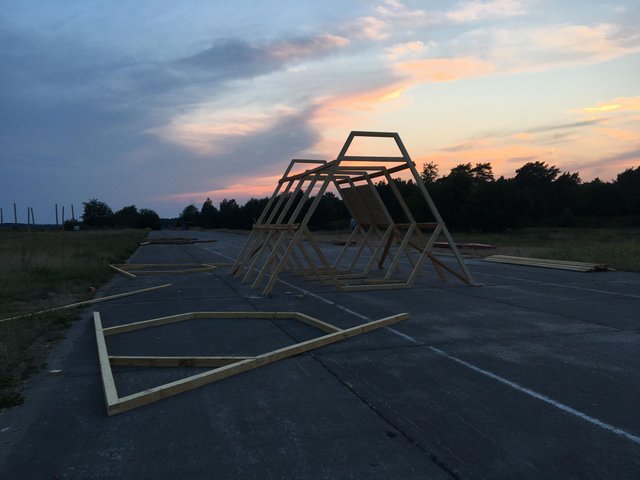 building the "skeletons"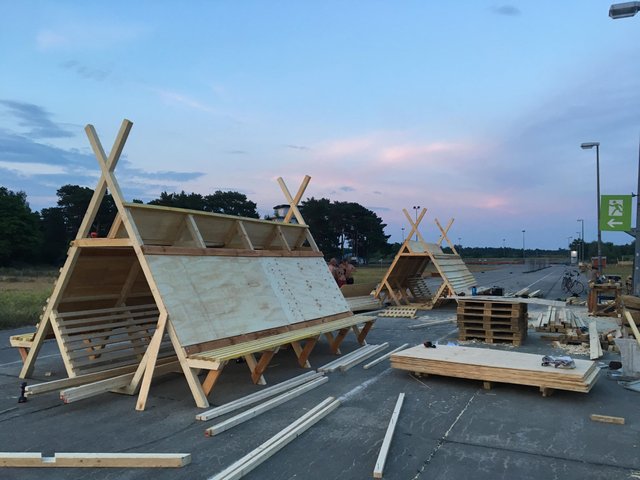 covering up and adding some seatings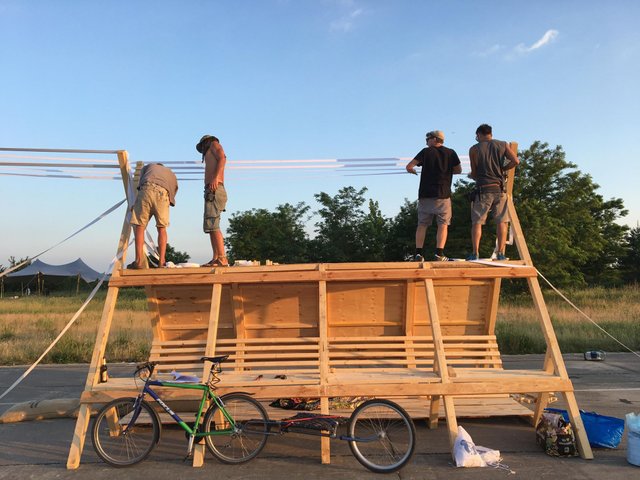 placing some decoration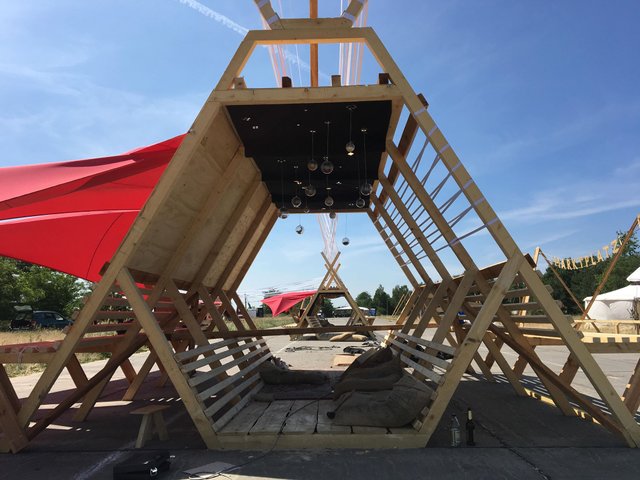 and more decoration :)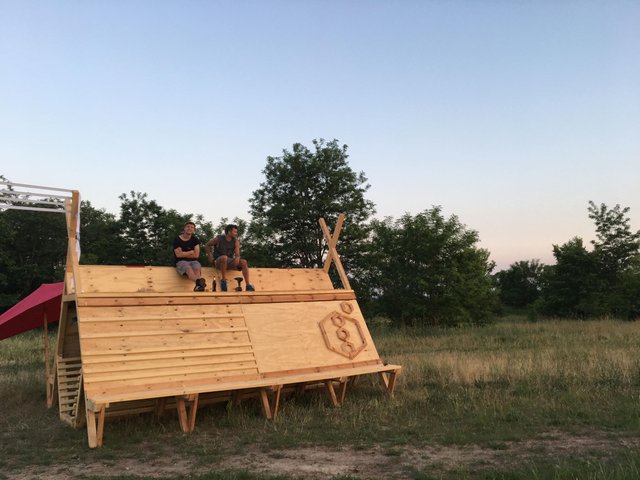 a well deserved beer in the sunset after 8 days of hard work
Once more the collective did an amazing job and I am super proud of what we achieved in such a small time. We already got bookings for the next year and I cannot wait to get bigger and crazier!
Which leads to the next topic. I am planning the expedition of a lifetime in the coming weeks. I will be flying over to San Francisco on the 4th of August to meet up with some friends that I met in Nepal. We founded a camp at Burning Man and will be supplying the playa with amazing art bikes. I am super excited for this project, cannot wait to make this dream happen. Burning Man has always been on top of my list and I am super honoured to be a part of the building process for this year.
So where are the Burners under you Steemians? I would love to meet you guys! Will hang out at 4:15 Iron Giant, at the Soup Kitchen. We are renting out bikes and support humanitarian projects with the earnings. Read more about our project here.
Do you guys know anyone in San Francisco who could host me for a night from the 4th -5th of August? Would be amazing :)
Ill be posting regularly about the coming adventures!
So far :)