After being greeted with perhaps one of the most gorgeous views of the sunrise that I had ever seen in my life, I got up that morning in Hong Kong (my new home) as excited as one could possibly be.
I couldn't wait to get downstairs and catch a view of the city in broad daylight!
Yes, the following picture is the very first one I captured that morning of July 1; a McDonald's of all places!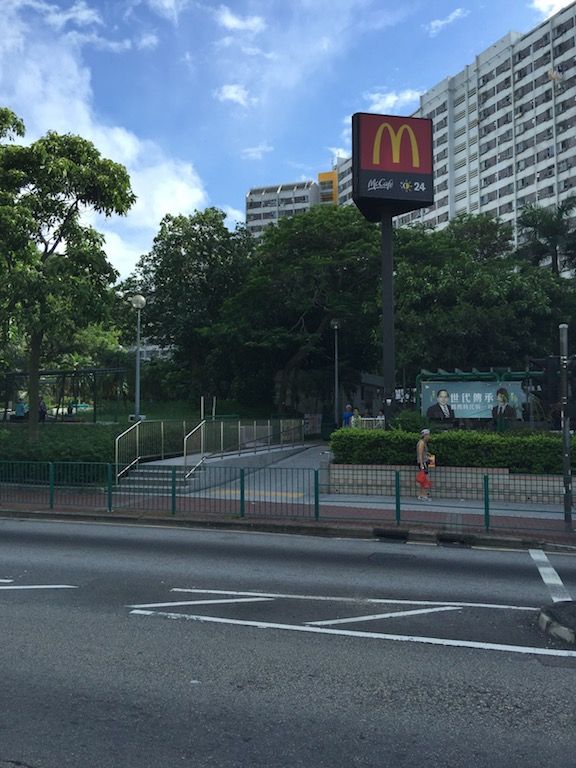 With all the time in the world and not sure of what to do exactly, I made my way to the nearby shopping mall, which was just about ready to open for normal business hours. There was not much to see there really worth writing home about, but you know it's always cool seeing new shops and things for sale that you're unfamiliar with and would never see back home.
After about an hour or so, I felt a grumble in my tummy and thought:
"Yes! It's time for my first meal in HK!"
Outside of the shopping mall and right adjacent to the light rail station in Melody Garden Station (Tuen Mun) are a bunch of restaurants.
Eeny, meeny, miny, moe... Wonton noodle soup it was!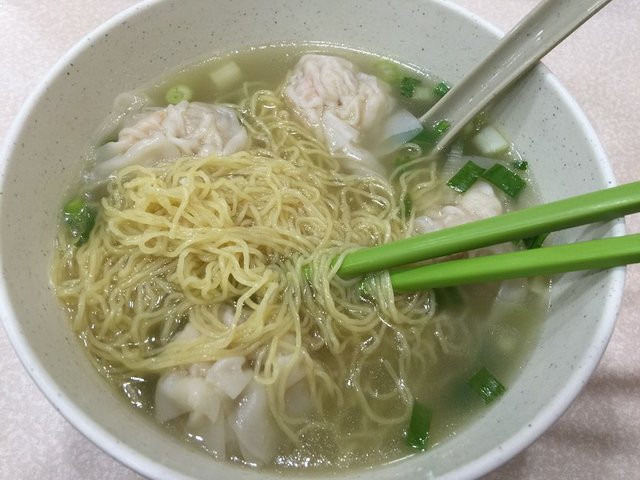 Oh man, are those HK portions tiny compared to the serving sizes back home! But wow, I was able to walk out there halfway full and the bill only see me back about $4.50 USD.
No tax, no tip.
Now that's something that totally resonated with a frugal guy such as myself!
Next up, I had to figure out how to get data for my iPhone.
There are a million and one different options out there, but some local told me to go with a CSL sim card, which offers a "pay as you go" plan, perfect for a traveller such as myself who didn't want to get locked into any long-term contracts and would probably end up using wi-fi 99% of the time, anyway. I picked mine up at the nearest 7-11 convenience store.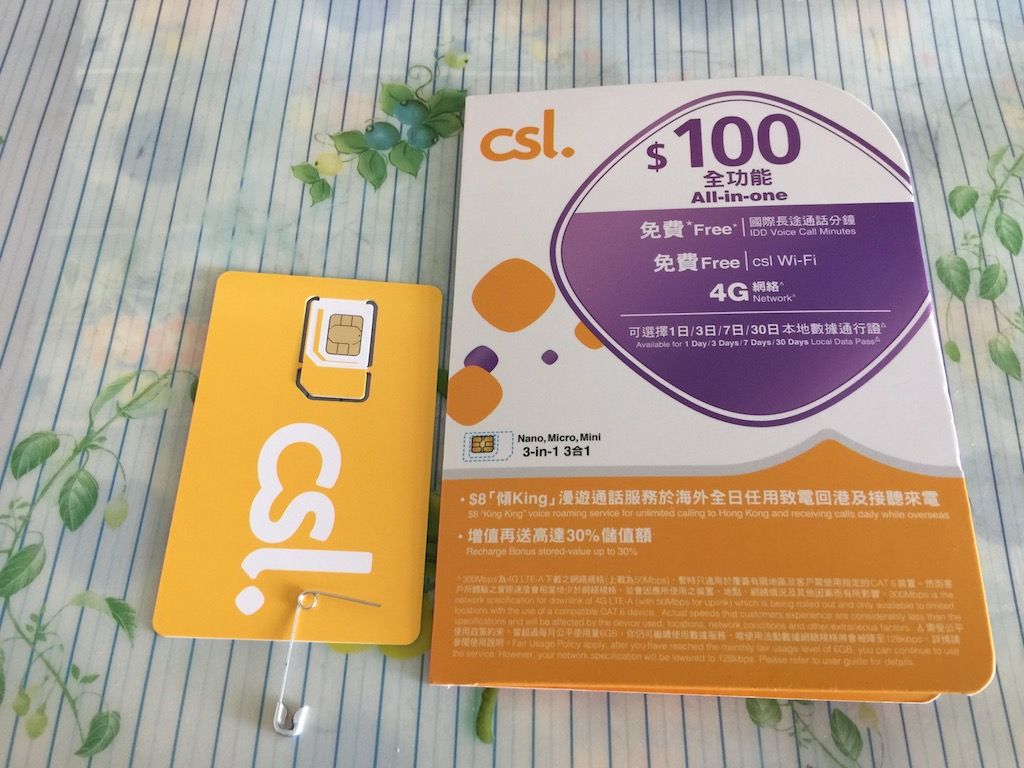 With my CSL sim card loaded, verified working, and now my apartment wi-fi hooked up, I was feeling a lot more at ease with my new environment (internet what would I do without you?).
What's the first thing to check for a guy like me?
Why the spot price of silver of course!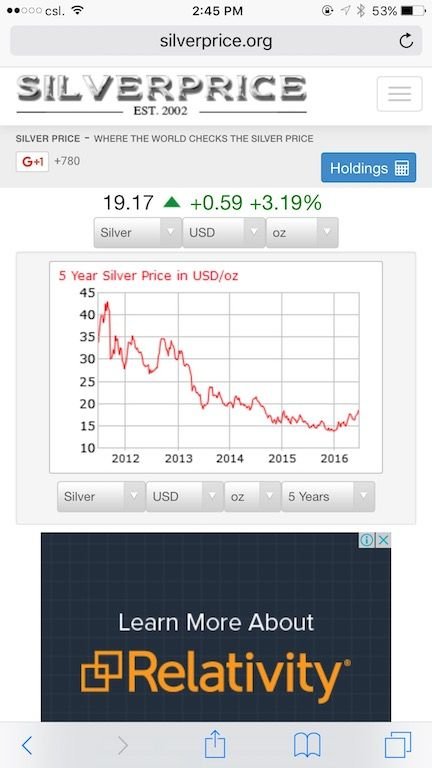 Holy moly, silver was up like a rocket, over 3%! Talk about a good omen. :)
Next up, figuring out how to use local transportation...
Again, I had a local show me the ropes and he told me I absolutely had to get an Ocotopus card.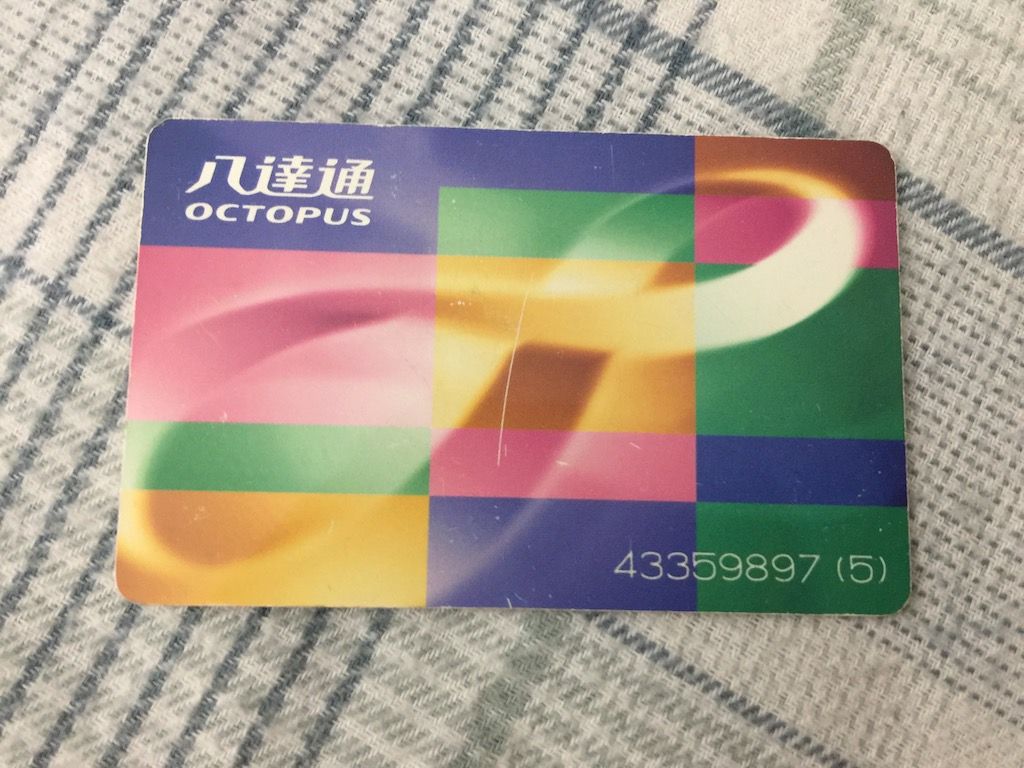 Octo what? Yeah, I was pretty confused but apparently this is the "go to" card that you need in order to get around HK effortlessly. These bad boys are accepted everywhere: Wellcome Supermarket, 7-11, Circle K, light rail, bus, MTR, you name it. Just scan and you're good to go, works much better than clunky cash and super slow credit cards/ATM. Octopus is near instant and reloading them is a breeze since there is literally a 7-11 and Circle K on every street corner. To purchase the card itself, the easiest way is at a nearby MTR station, or airport.
Although I hadn't made any friends in HK yet, I was quickly getting acclimated to a life in a brand new country. It was only Day 1, so I didn't yet dare venture outside of Tuen Mun.
Baby steps first, fellas.
But I did take a stroll pass the Tuen Muen Ferry Pier, and I noticed a bus station where everyone was lining up to board.
So, that's one way to get to Mong Kok!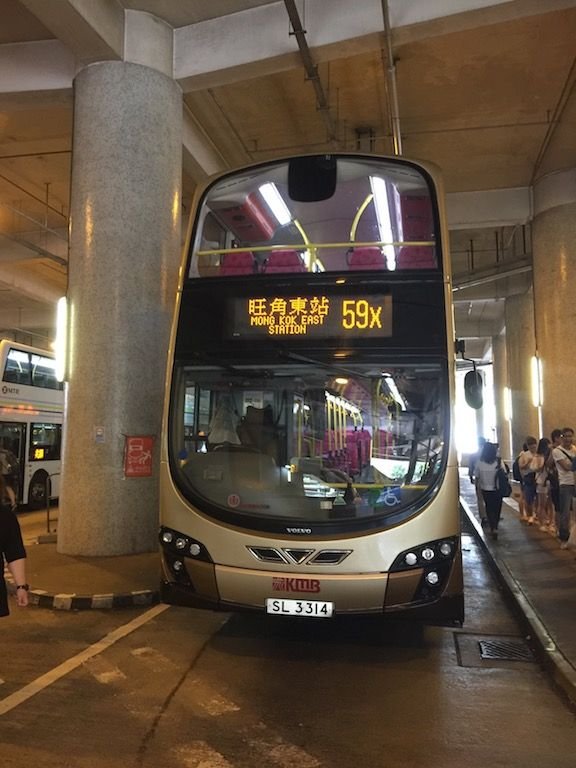 But I knew we would have to save that adventure for another day...
So, what's for dinner? Because you know, food is always gonna be an issue so you might as well figure out how to tackle that never-ending problem.
Let's try the local market.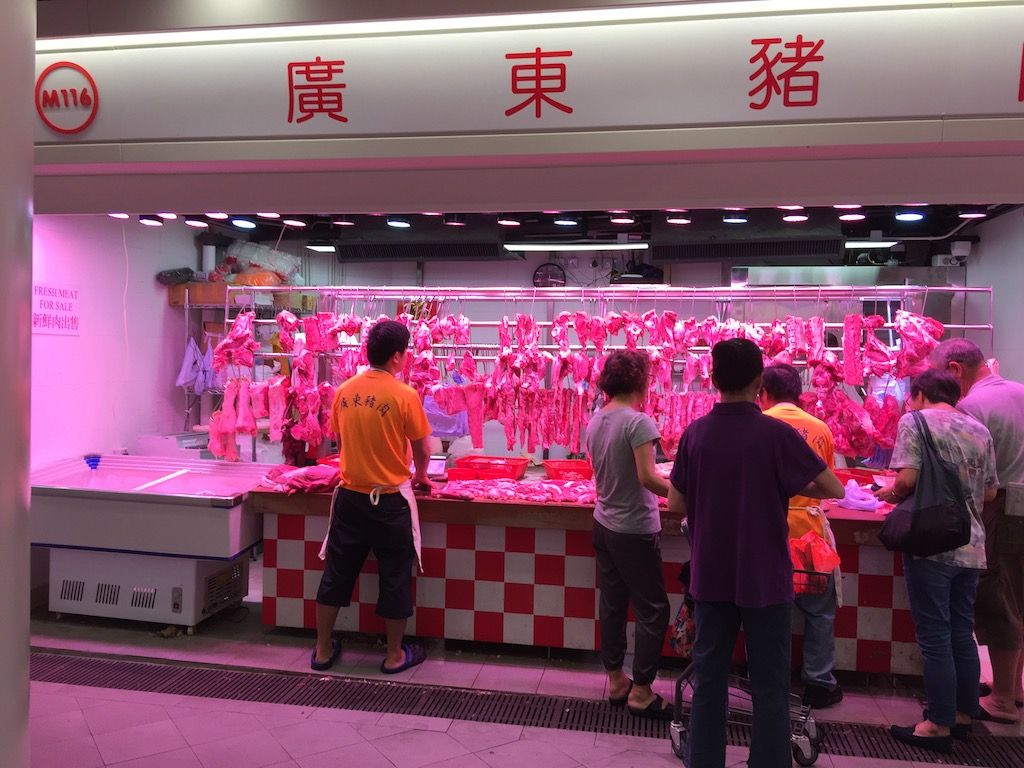 Not something you really see back home in San Jose. In HK, it's all about the pork and fresh fish.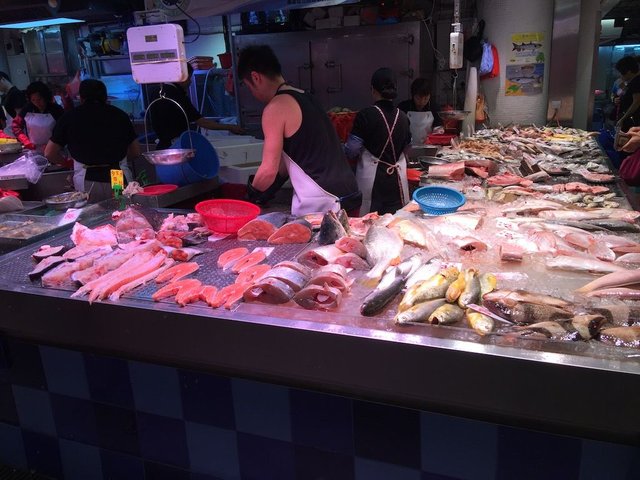 Cheers to lots of: fun, exploration, new things, and most important of them all, good health!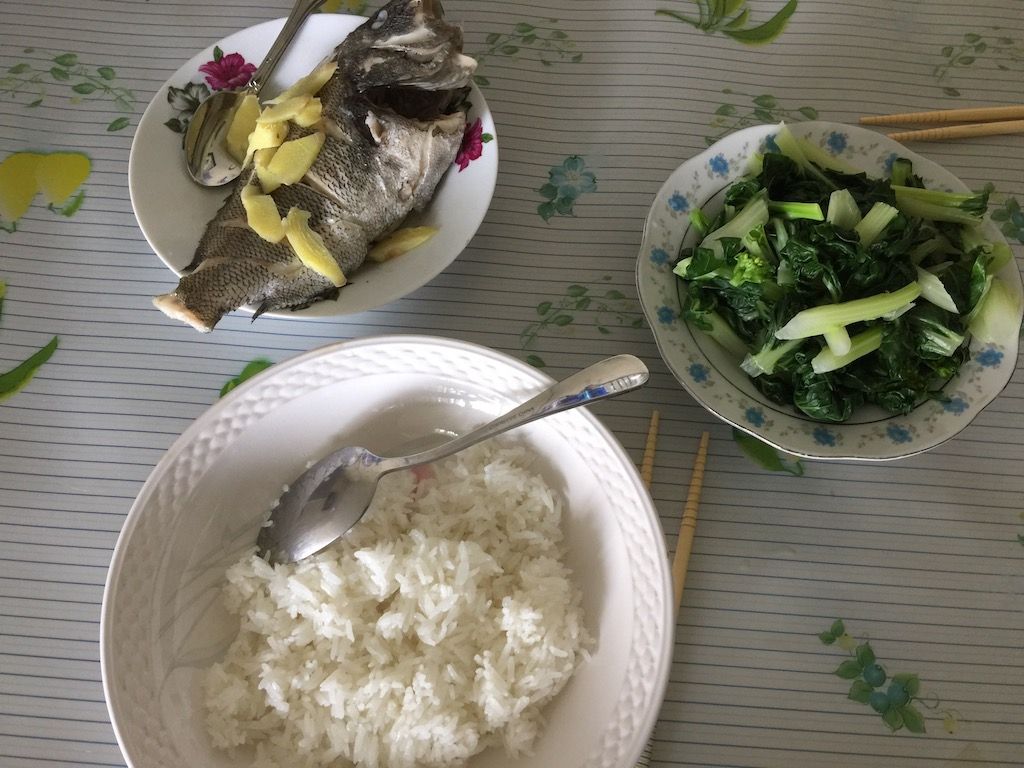 Oh, and I got myself a brand new bed too!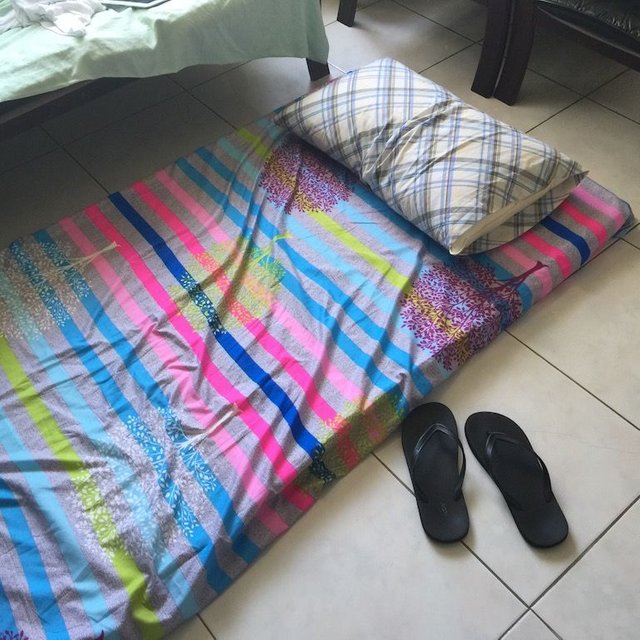 I was pretty stoked with this new $20 USD purchase. So much that I had to blog about it last year. What more could a guy ask for?
I called it:
My Simple (Beautiful) Life.
And that's exactly what it was!
If you enjoyed this post please make sure to follow me on Steemit and to Upvote this post!
Much appreciated! 谢谢你!