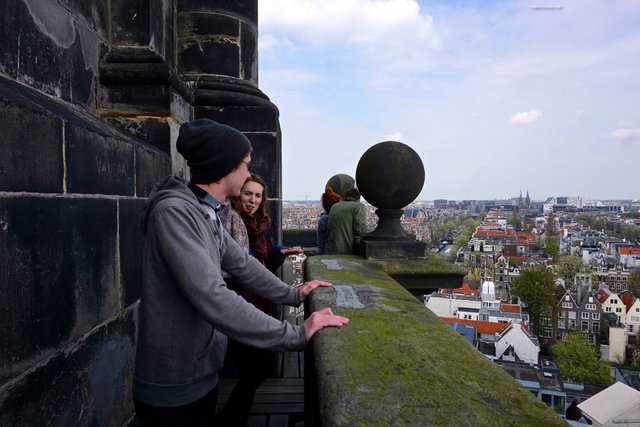 Enjoying the City View on top of Westerkerk Bell Tower in Amsterdam https://ExploreTraveler.com/
If you have come here from our social media channels such as FaceBook or twitter consider getting your free account, and make sure to follow all of us @exploretraveler @johngentry@pilgrimtraveler @vetvso @johngentryjr @floridagypsy @karengentry and we will follow you back.
"Helping bring the world together one friend at a time. So travel and discover that the world is full of wonderful people." - John Gentry @johngentry 
We have a great travel tip audio book that will help you can purchase it at Audible --> Here 
Happy Travels,
© 2016 ExploreTraveler. All Rights Reserved.