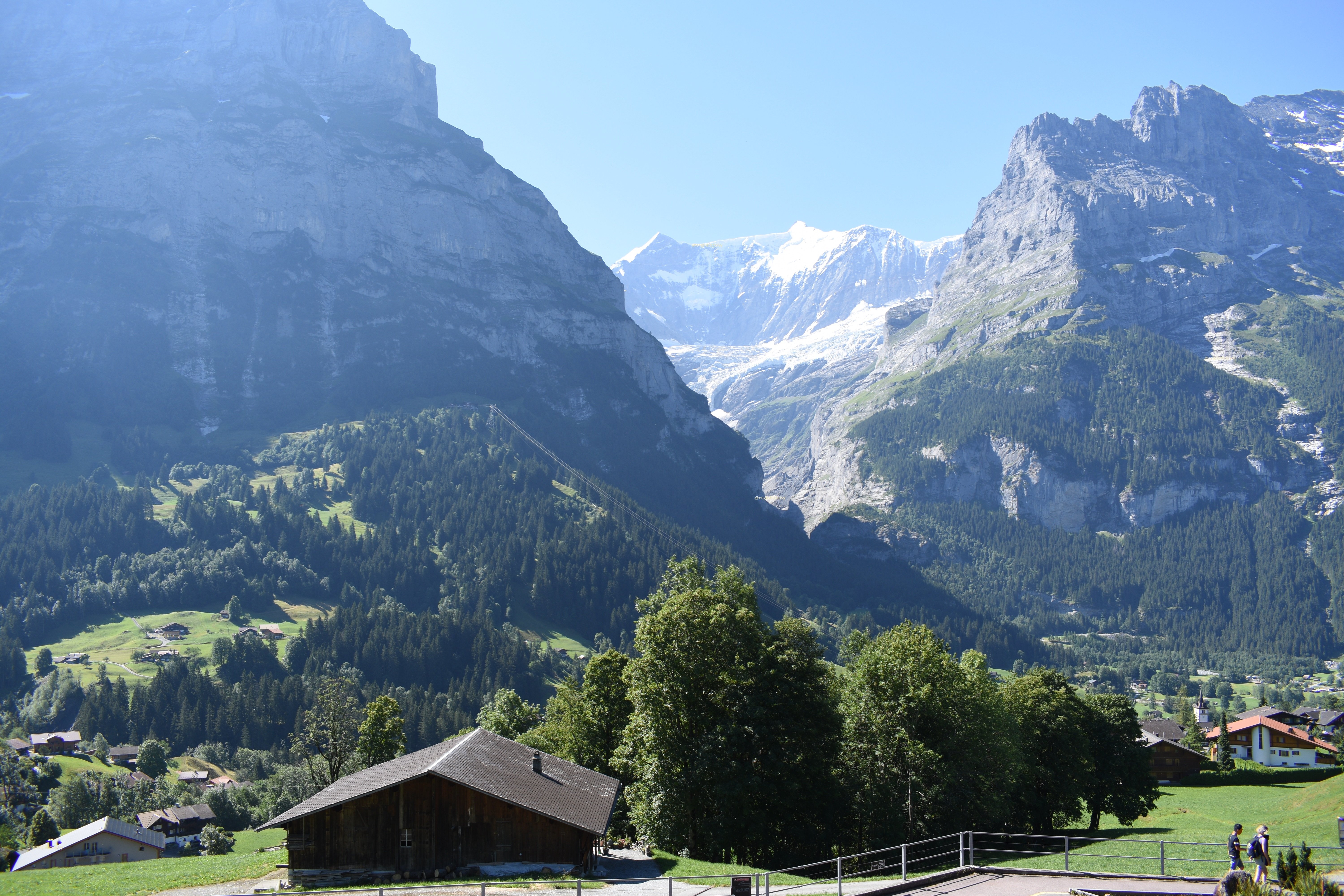 It was a chilly morning and as early as 8:00, I was already up. The sun was shining so bright outside when I pushed the curtain aside to open the door to the terrace.
"Holy cow! God, You're such a show off!"; is what came out of my mouth when I saw these. I never thought the view from our hotel room would look like this since we got there at dawn and it was pitch black!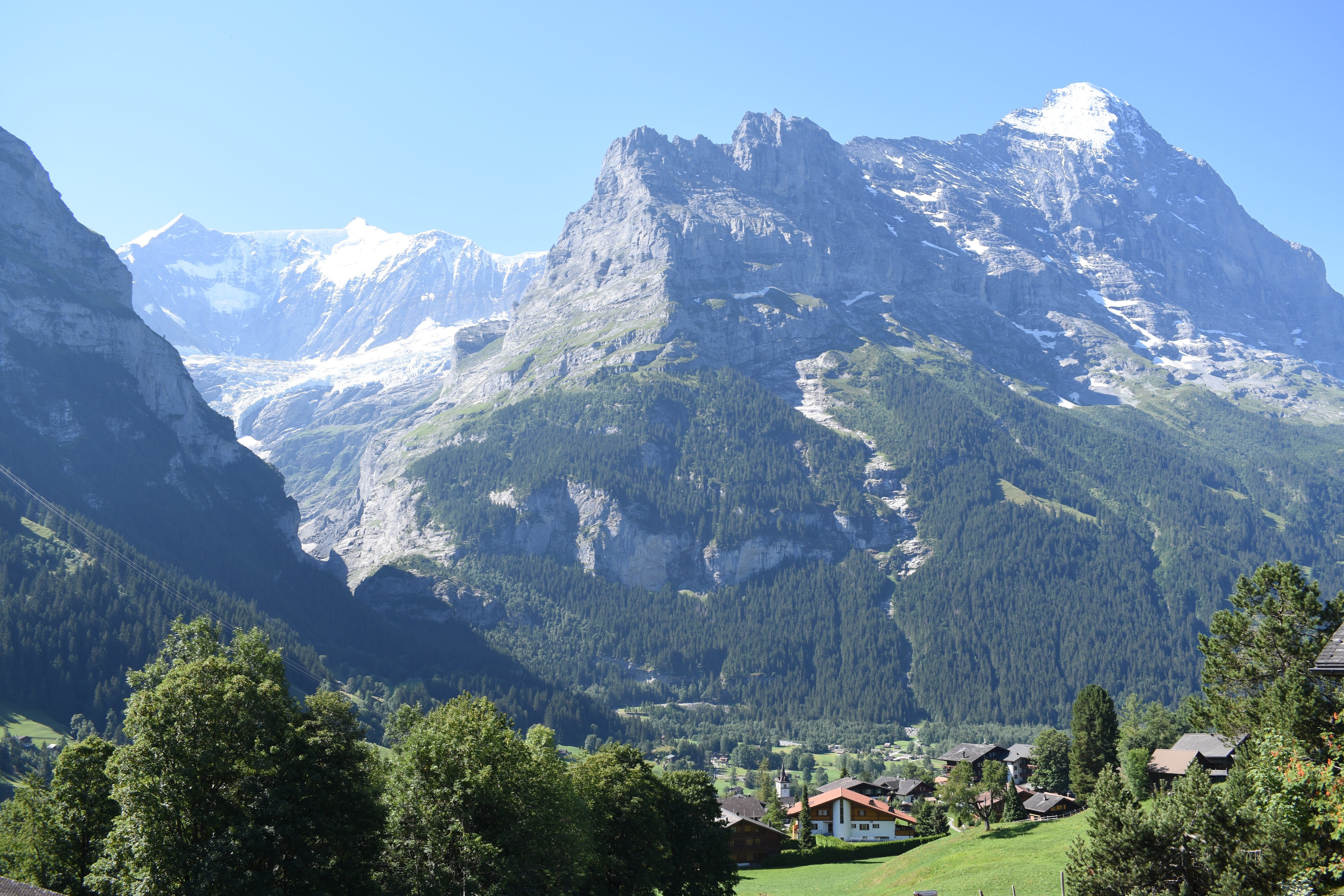 It's like ... a wall paper from a computer just came alive in front of me. There they were, staring at me still covered with clouds. Two pointy tips of the Alps. Okay, I admit that title above is a click - bait but let me explain.
See ... where I came from we use mountains to refer to the breasts and these two, though not very perfect and could compare to those with probably inverted nipples that won't perk up even on chilly mornings, they were marvelously proud.
My jaw dropped when I first saw them. It's not because I've never seen any mountain before, I've hiked plenty in Asia. It's not because I live in "flat land" now, it's just so damn marvelous! It's like God decided to paint one day and it turned into life.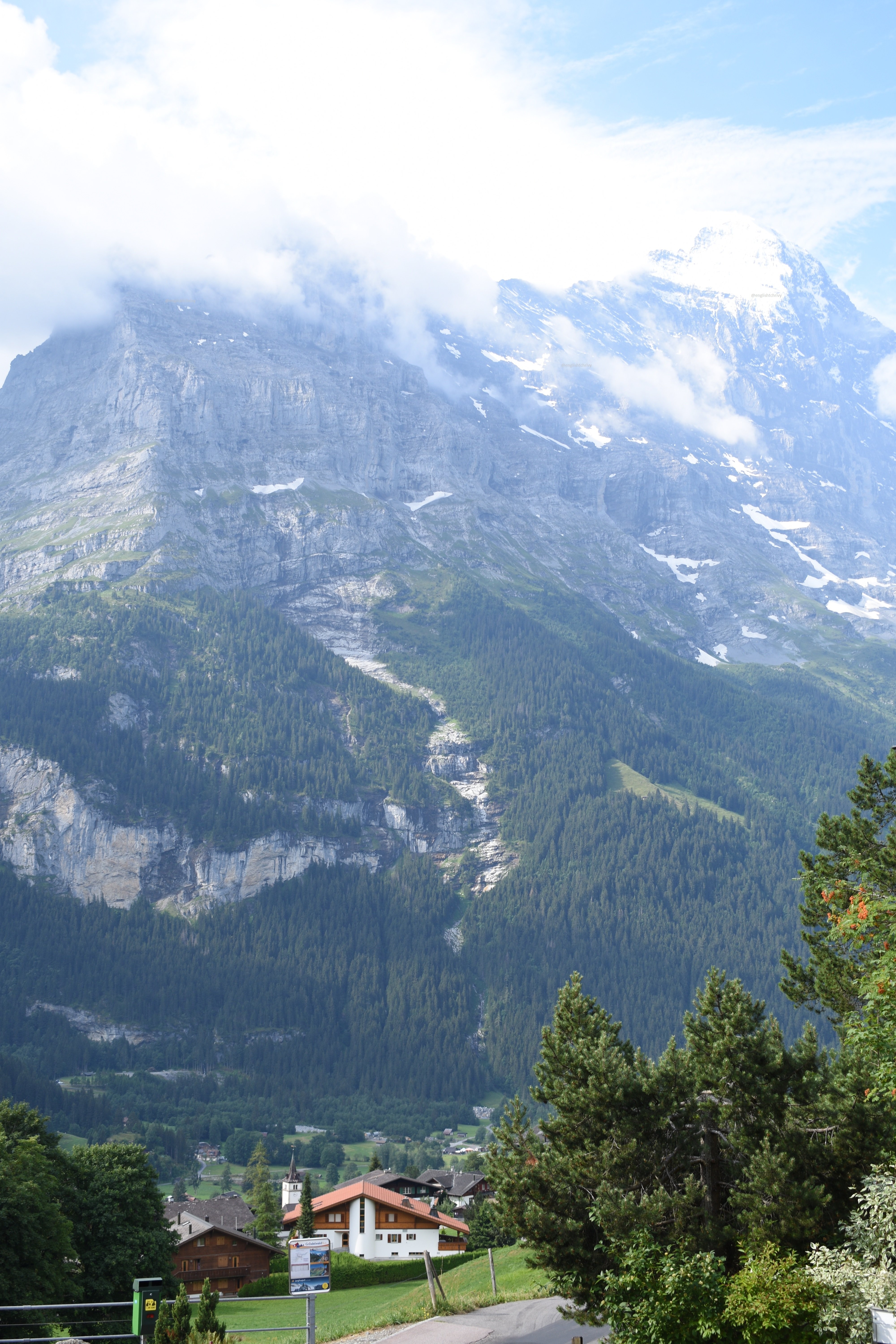 The funny part ... He made sure, they never look dull - or still. Almost every hour, they look different to me. Either they're covered in clouds or blinding sun streaks.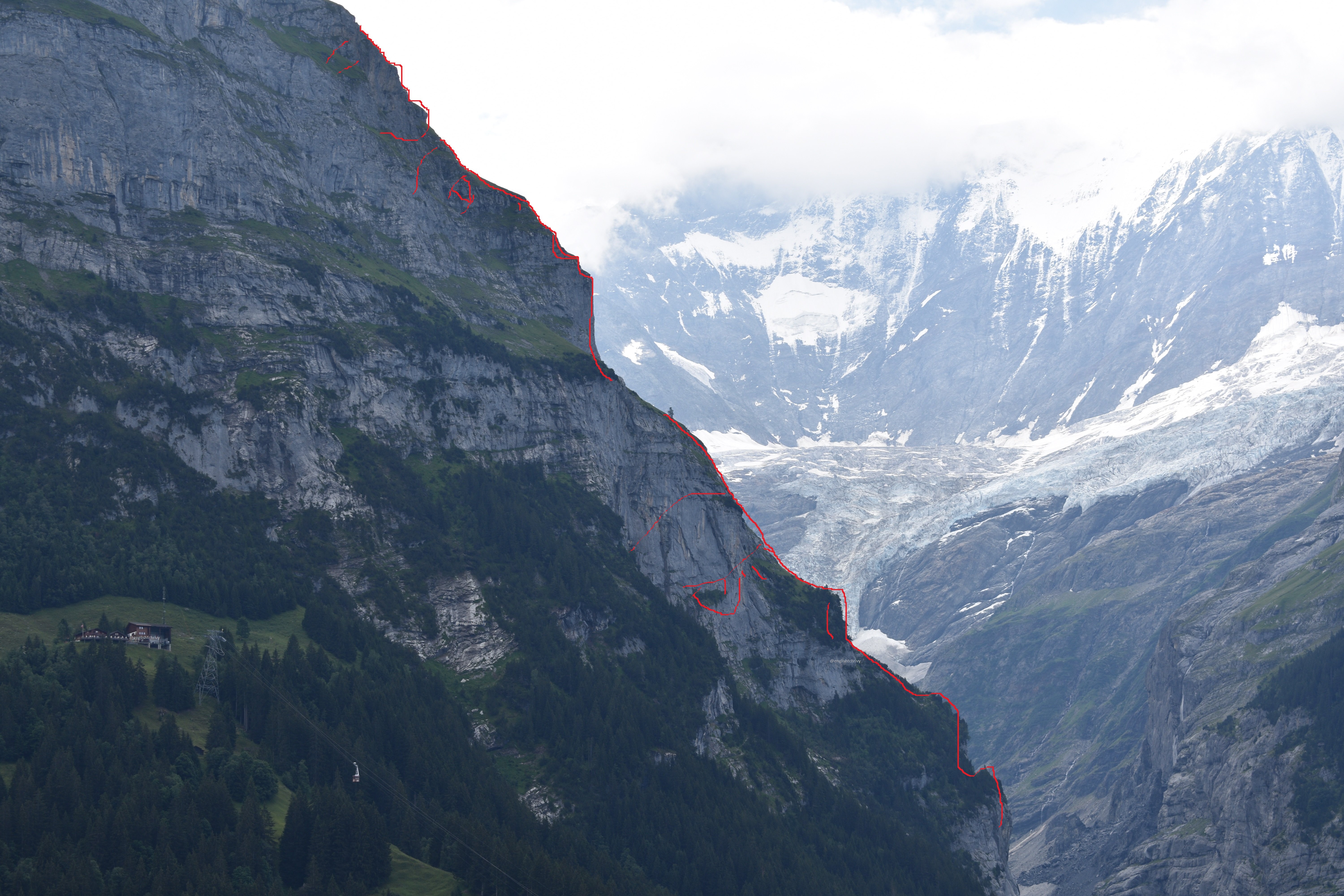 Is it just me or do you see faces on them, too?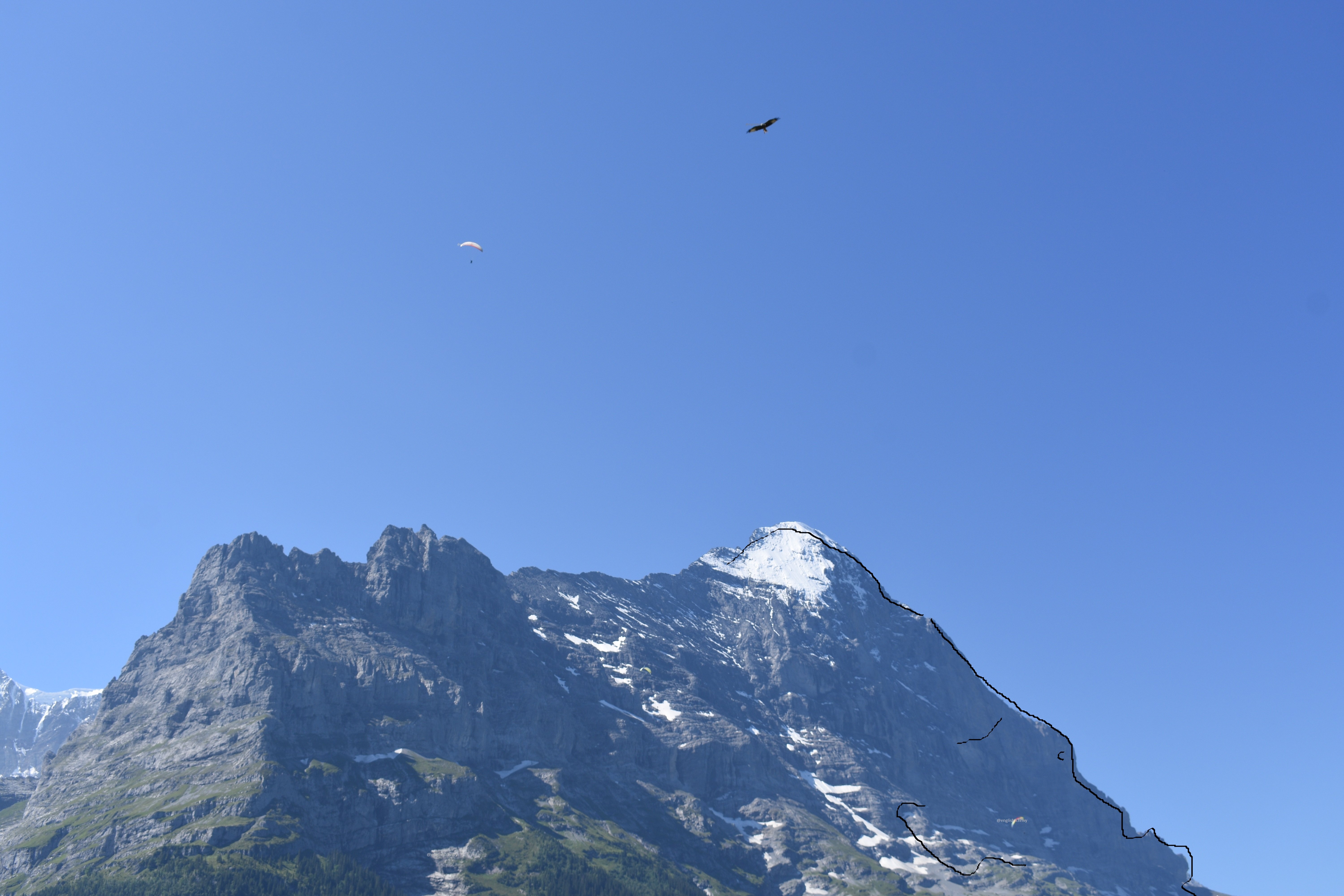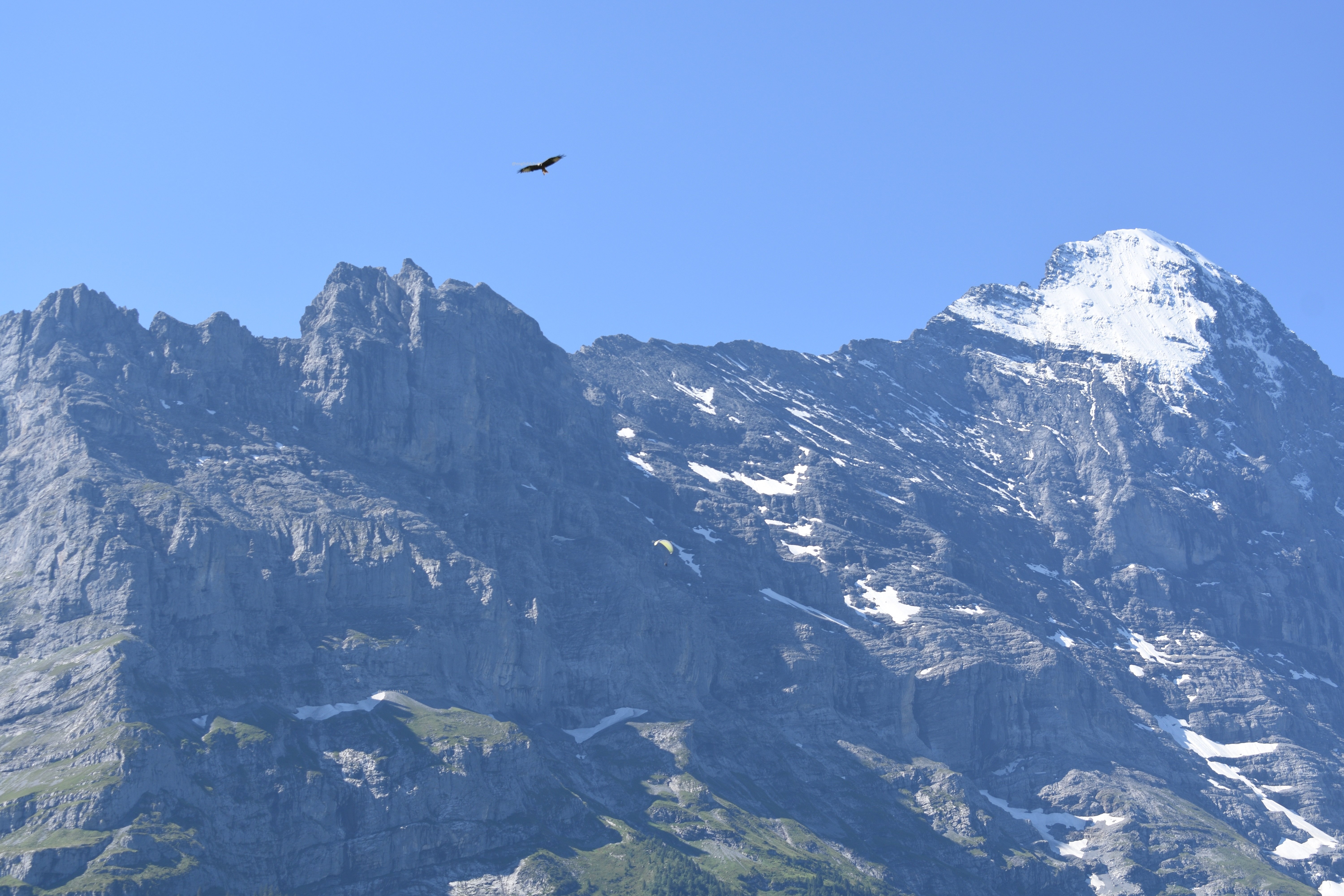 Every now and then, an eagle or two would fly by along with para-gliders. At some point the eagles would look like it would snatch a glider from afar. Sometimes, a glider would look like it's being blown away almost crashing to those mighty looking mountains.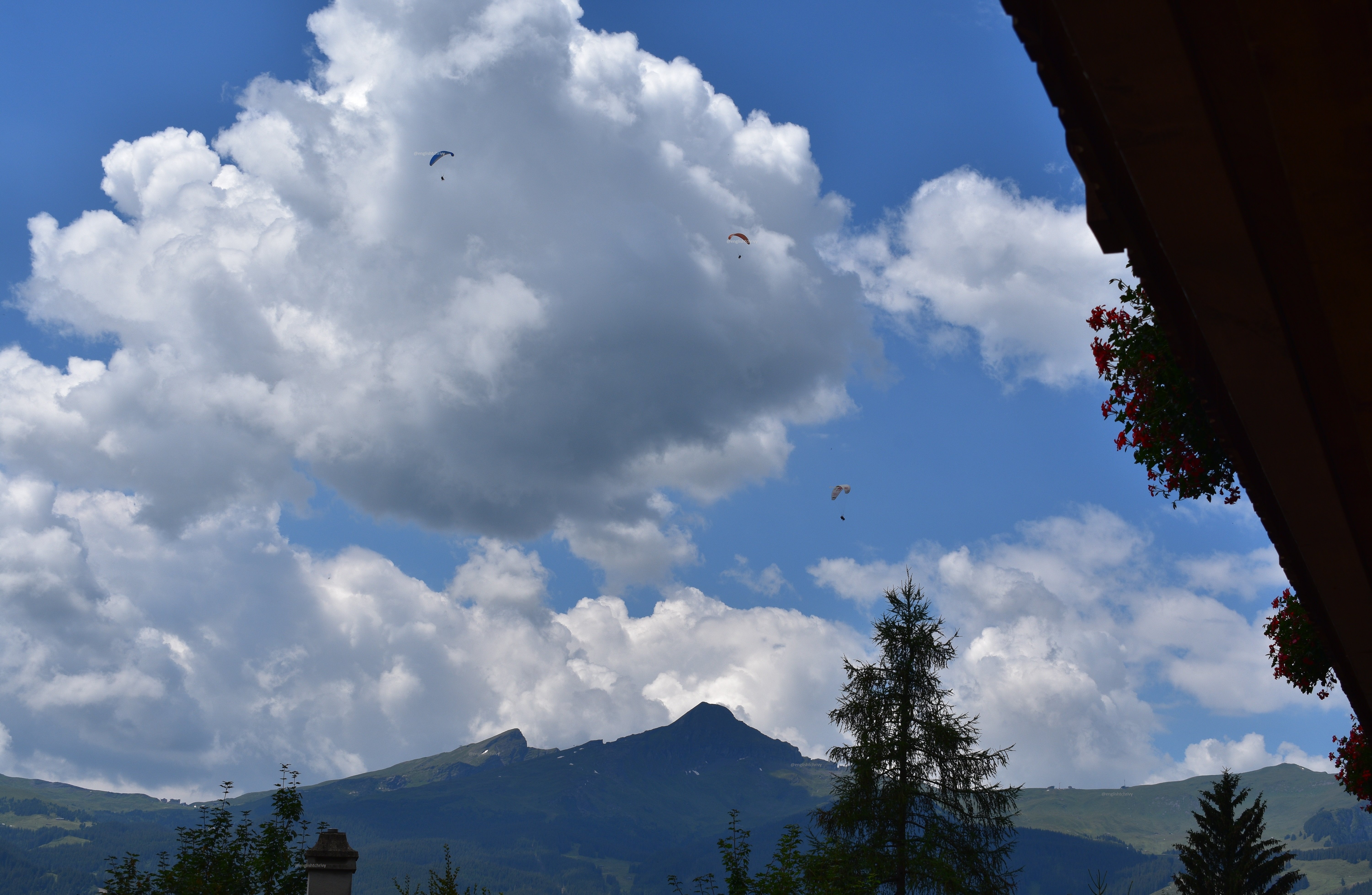 Around ten in the morning, six to seven gliders could be heard screaming and seen floating in the air. I admire their courage for I find that too risky to do.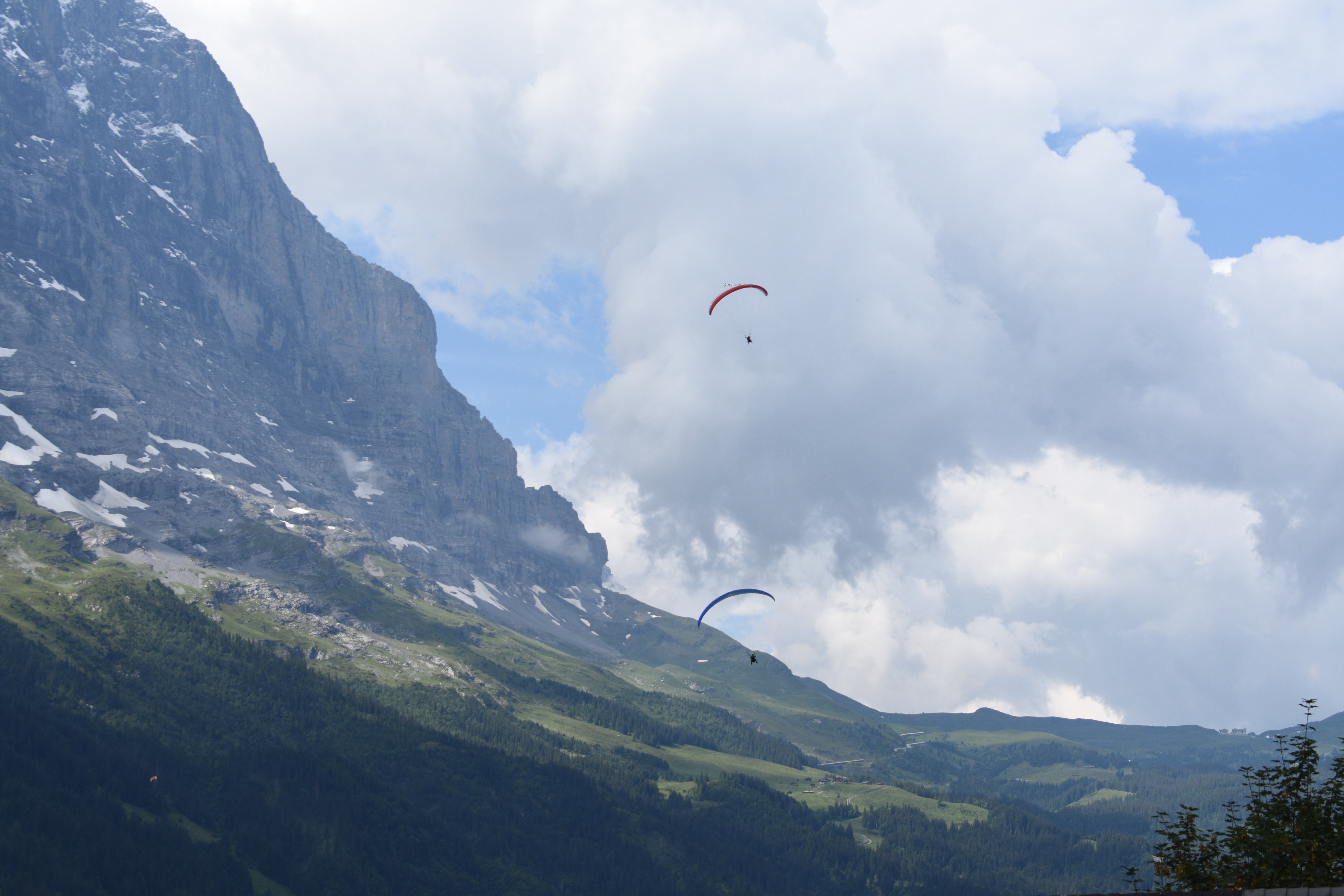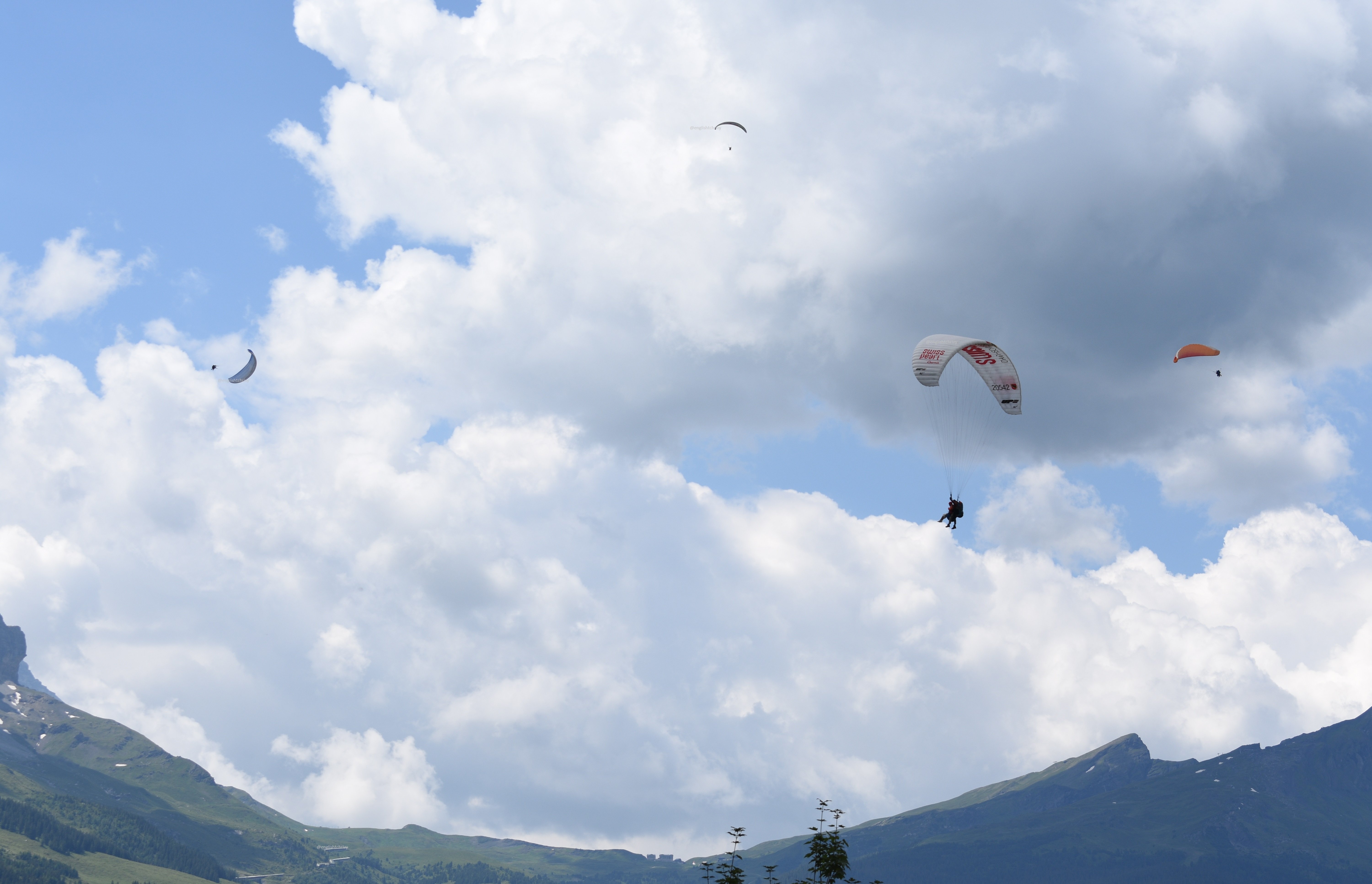 Though I do believe in YOLO, I'm not up doing this knowing where they'd land is still part of a mountain. We found out the next day that those chairs we passed by, that's close to where they land.
Perhaps, if they'd be soaring up a lake, I'd give it a go. I've seen people break their legs after having a paragliding accident. Though, these look very safe and everyone who did it are very much alive because they have professionals with them, I am not up to take such too high risks for a 15 min adrenaline rush reward.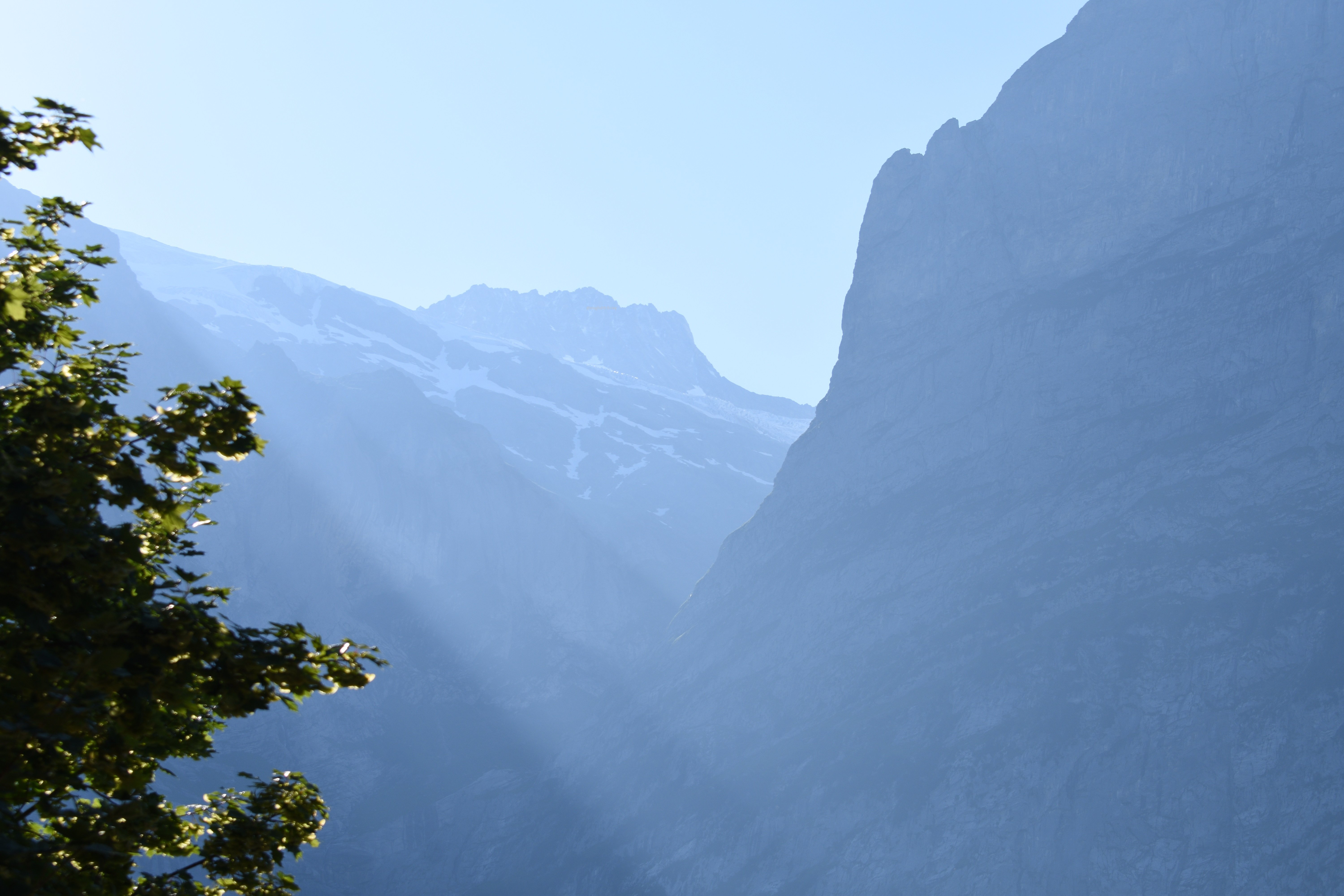 The view on my window is just - breathtaking! I look to my left and see more glaciers seemingly melting to the scorching hot sun. The day it turned 30 degree Celcius in Grindelwald Switzerland, they looked like milk, slowly fading from those rocks as if someone sneaked out licking them up.
Btw, can you see those faces there as well?
I also noticed what looked like a man standing on top of that "ape's face" - like side of that mountain to the left - it was actually a tree. Close to it is a place that has cable ride - two eggs, so it seems. Apparently, you could take a coaster ride when you get there aside from being on top of one of those breasts!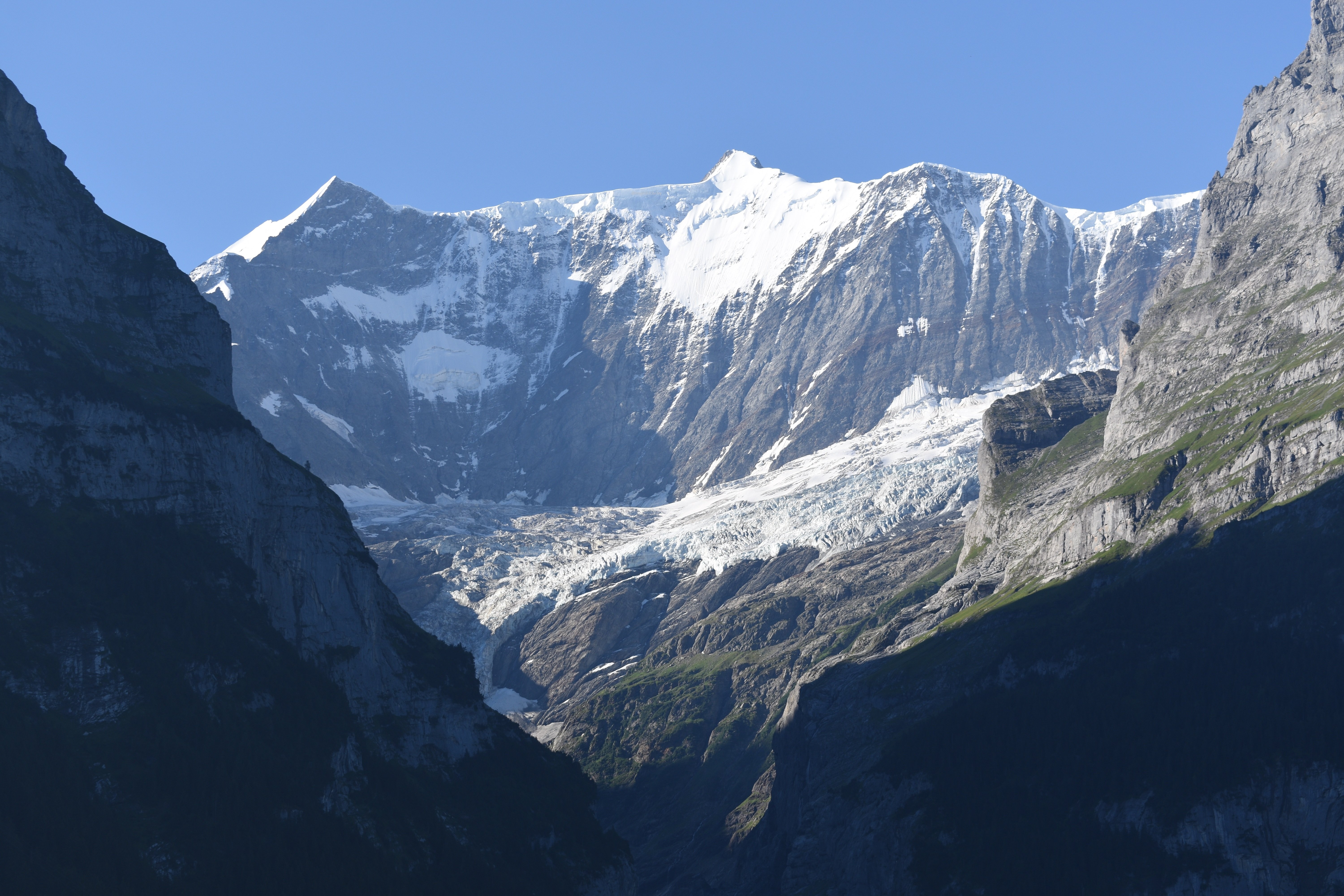 To the right, is another cable car ride. It seems to be a lot busier than the one in front of me.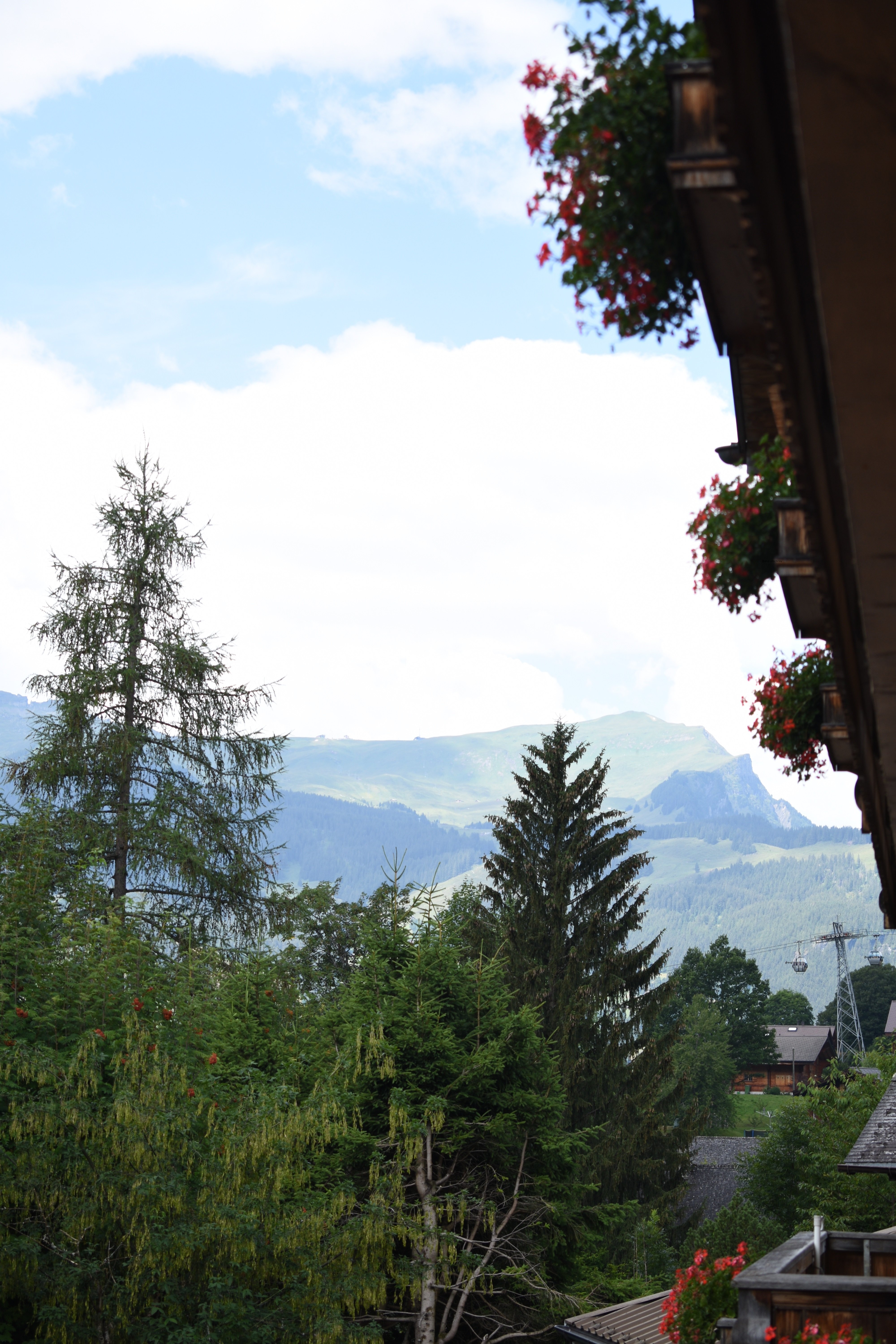 Those flowers above, I have them on my terrace, too. Guess, who paid them a visit on my first day there. He never seem to fail to come and he's always on time. It was hard taking his pics for he was always fluttering his wings.
Understandable, for some swallows would fly above us and the resto below. I took this pic on my last day, as if he was waiting for me on these flowers close to the stairs, bidding goodbye.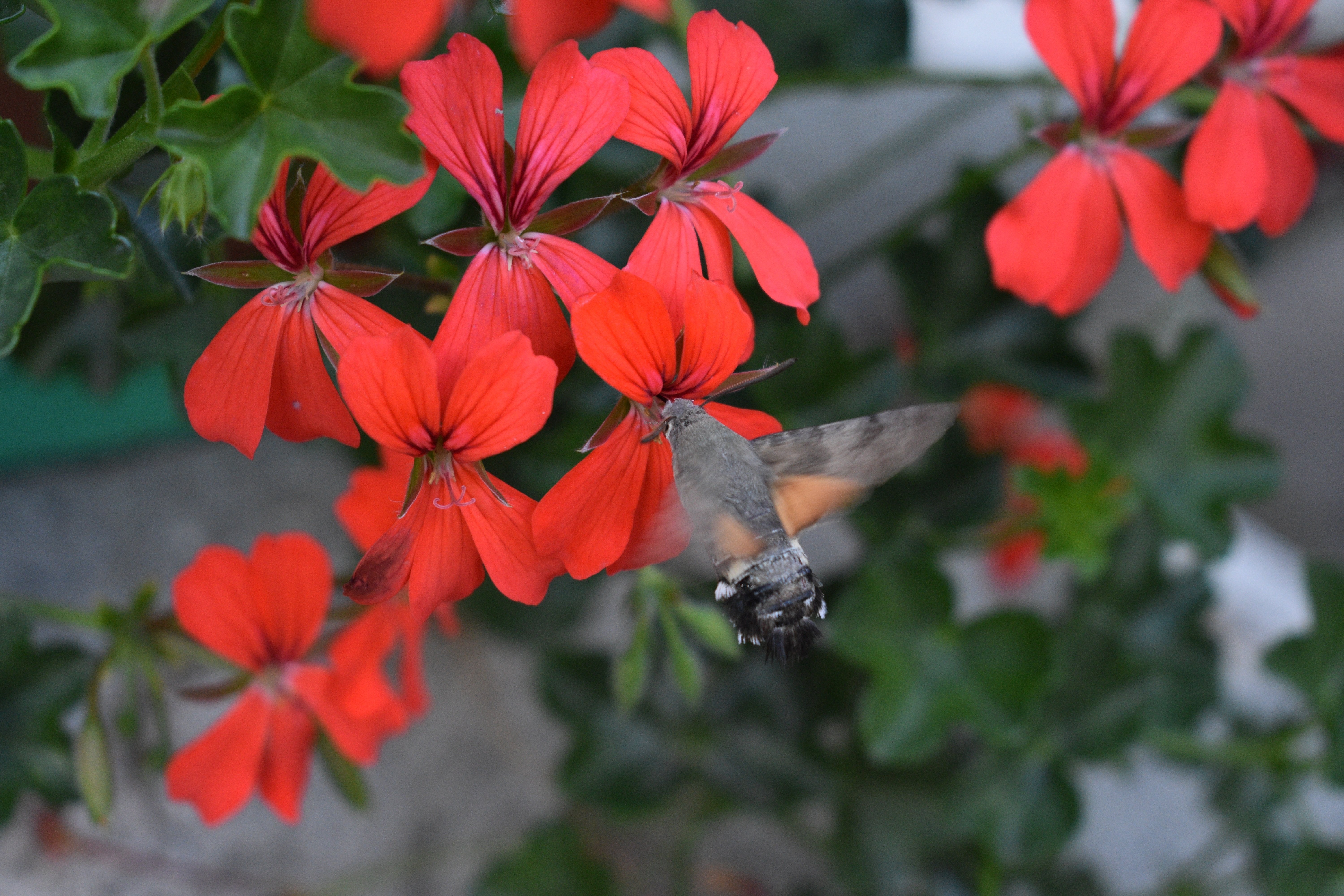 All of these, just staring me by my window in my hotel room. They made sure I forgot to check on my phones and comp. They made sure, my mornings were relaxed and that I get to rest and enjoy sitting on the terrace even at night, watching the stars and a very few flickering lights from the houses nearby.
Yes, I am missing waking up to those breasts ...
This content's 100% mine . I took the pics with my D Eye .
---
---
**TIP :
ONLY Upvote POSTS THAT ARE 6 DAYS OLD below to earn yourself curation rewards.
---
---