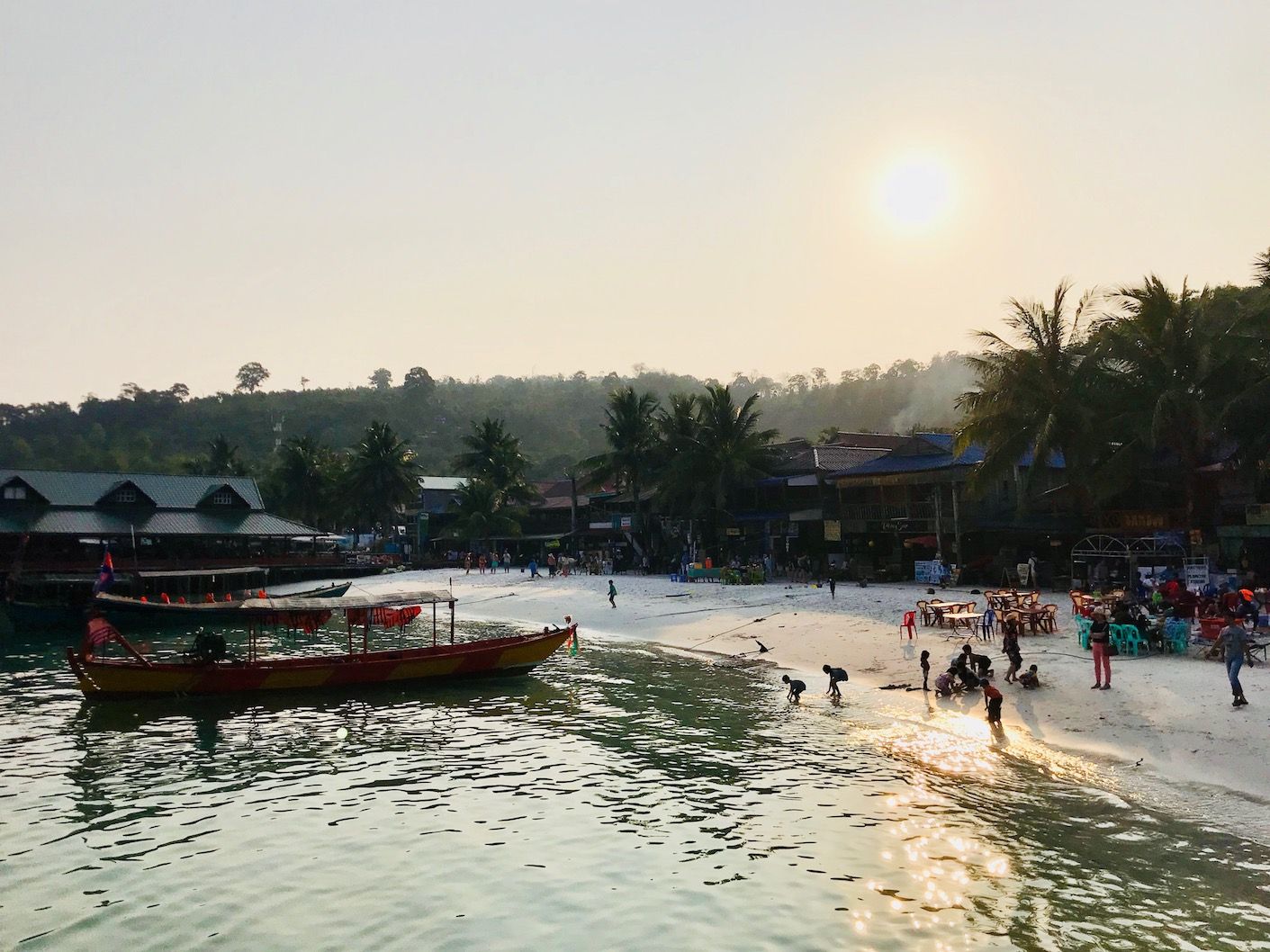 If anyone is still following, the journey continues 😂. My focus has been elsewhere recently, so Steemit has taken a back seat. I hope I can find my motivation for writing SOON as I do enjoy it!
Bus Journey to Cambodia
For me, I prefer being on the motorbike, but with my bike having damaged suspension and potential issues crossing the border. The bus was the best solution.
The craziest bus ride I had was in Nepal, through the Himalayas! Regularly I would travel from a village I volunteered to the capital Kathmandu. I was literally on the roof, holding on to the steel bars. It was some workout! Holding on for my life for 7-8 hours.
Fortunately, the bus I was travelling to Cambodia with was a small minivan. A little tight for space but nothing to cry about.
Crossing the border
The border crossing between Vietnam and Cambodia was pain-free, in the past, I have crossed the border at Moc Bai just a few hours west of Ho Chi Minh City. There I had long waits to process passport and visa, more people cross here, probably because of the easy transit to Phnom Penh.
Ha Tien, was quiet compared to the Moc Bai border, I was seen fairly quickly by the immigrations. Received my exit stamp from Vietnam immigration then walked over no man's land to enter Cambodia. $35 is the cost of a tourist visa to Cambodia. In total, it probably only took about 30mins.
Jumping on the bus, it was now time to get moving! It is about 3-4 hours to get to Sihanoukville, which is where you get the boat to Koh Rong Island.
The bus stopped at Kampot, and it was super busy there, so we were held up a bit in traffic.
Arriving in Sihanoukville
First impressions were not good, didn't look that nice from what I saw. I did consider staying there one night. However there was nothing that appealed to me. I'd rather just get on the next boat to Koh Rong.
Getting a boat was easy enough, you will find lots of tour offices selling tickets. Lucky for me there were still seats available on the last boat.
The boat is fast, in about 40mins you'll be in Koh Rong.
Arriving in Koh Rong NOT A GOOD START
I learned a lesson this day. BOOK ACCOMMODATION BEFORE YOU ARRIVE.
My friend had said to me that you could just arrive and get accommodation. In most situations, this might be true, but this was the lunar new year. So everything was fully booked! There was nothing available!
What to do?
Exhausting every travel app, walking into hotels, messaging hotels on Facebook. And still nothing!
There were no boats off the island. Not that that was a real option. So mentally I was preparing myself for sleeping on the beach. With the hope, I could get something the next day.
Welcome to the worst accommodation on Koh Rong
I shouldn't complain too much. Finally, all the chatting with people worked. A young man took me on a journey from the beachfront, up a hill, into a wooded area, through a... not sure what you would call it. A camp 🤔 anyways it was stinking, locals were burning trash.
Wondering what I was going to arrive at, I reached my destination. A bungalow made from wood sitting on stilts. It was sitting at an odd angle and looked like it was put together by an 18-year-old on his gap year.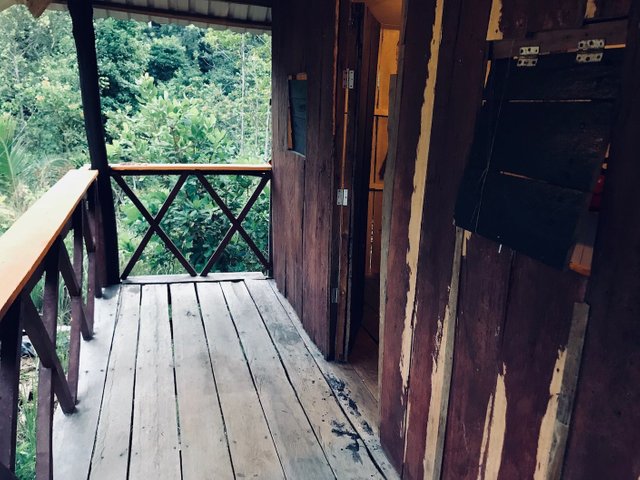 Upon opening the door, there was:
✅ a bed
✅ a fan
✅ a sloped floor
✅ a power socket
✅ and some witchcraft symbols on the wall 🚷
How much for this beautiful bungalow?
Do I hear $5
Do I hear $10
Do I hear $20
Nope... $50
For something that on a typical day would be $5-10 per night. The guy had me over a barrel, and I had no choice to accept. He took advantage of my situation; however, I'd have a roof over my head for the night.
Even the witchcraft symbols didn't bother me. Well maybe a little 😂 (not sure if they are witchcraft symbols but they do look a bit Blair Witch).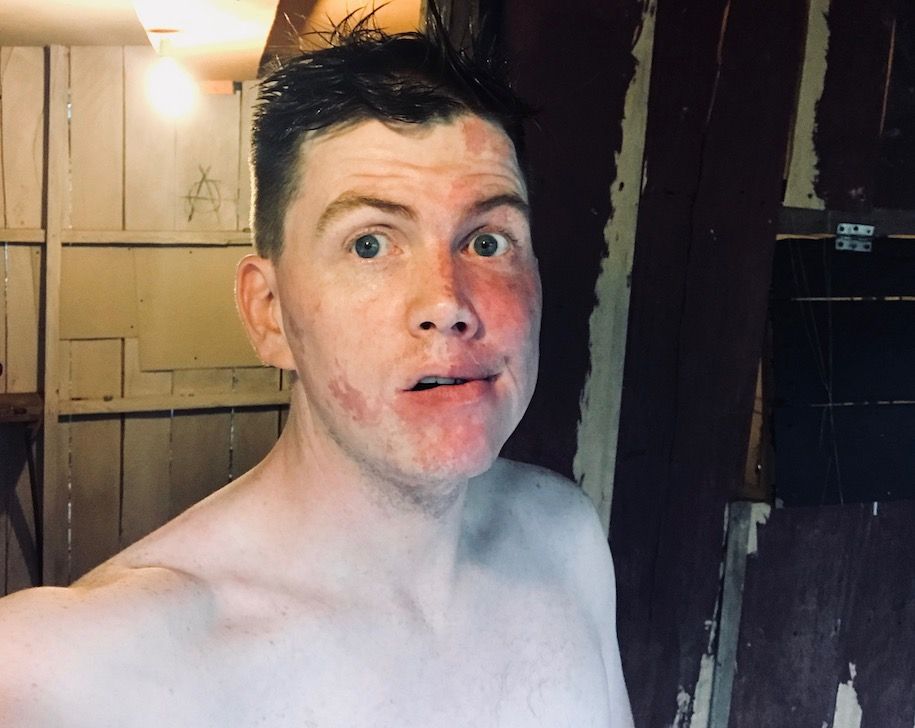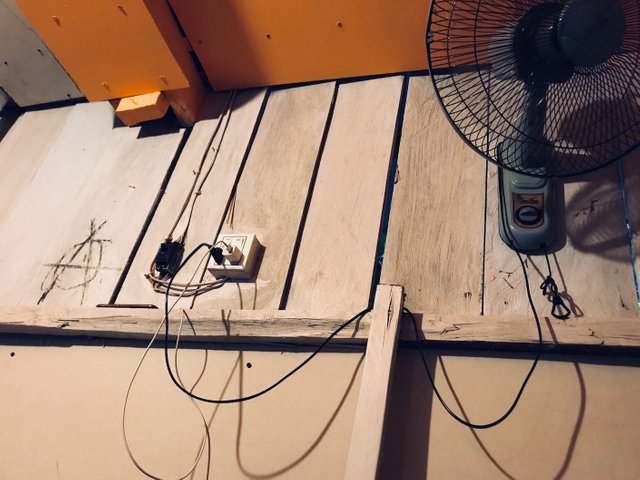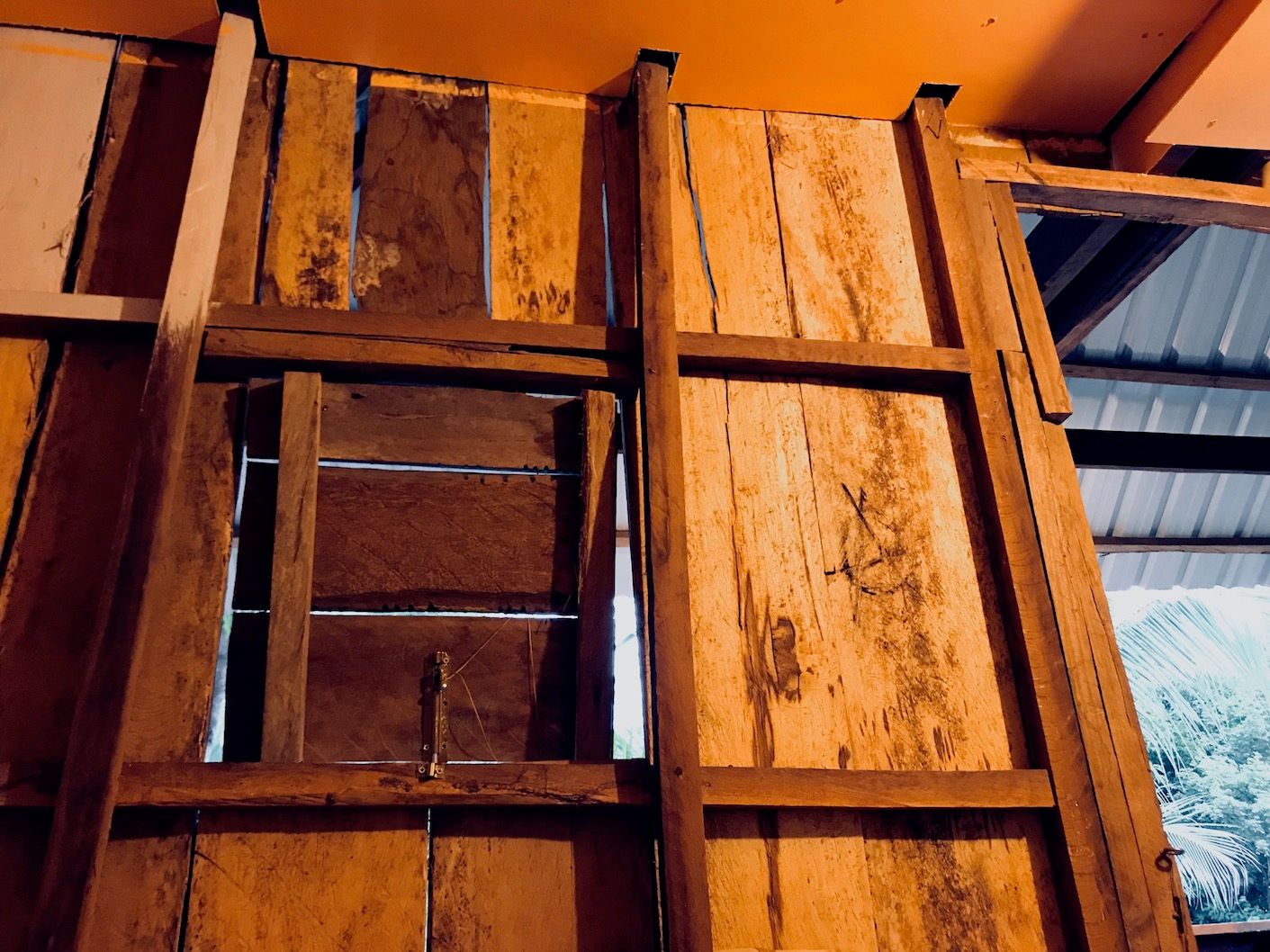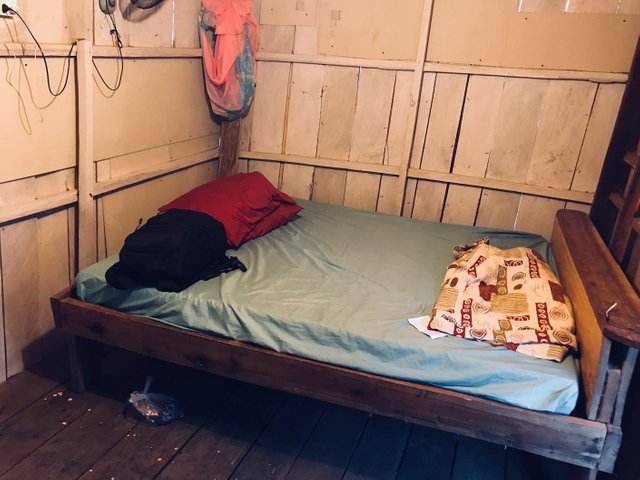 I was just relieved to have accommodation and able to have a shower.
After a shower, it was time to go for some dinner.
There are many places to eat. Mostly all are catering to western tastes.
I'm a 100% a pizza monster so jumped at the chance to have wood-fired pizza. Ordering a Hawaiian pizza and a cold beer, all was good in the world again.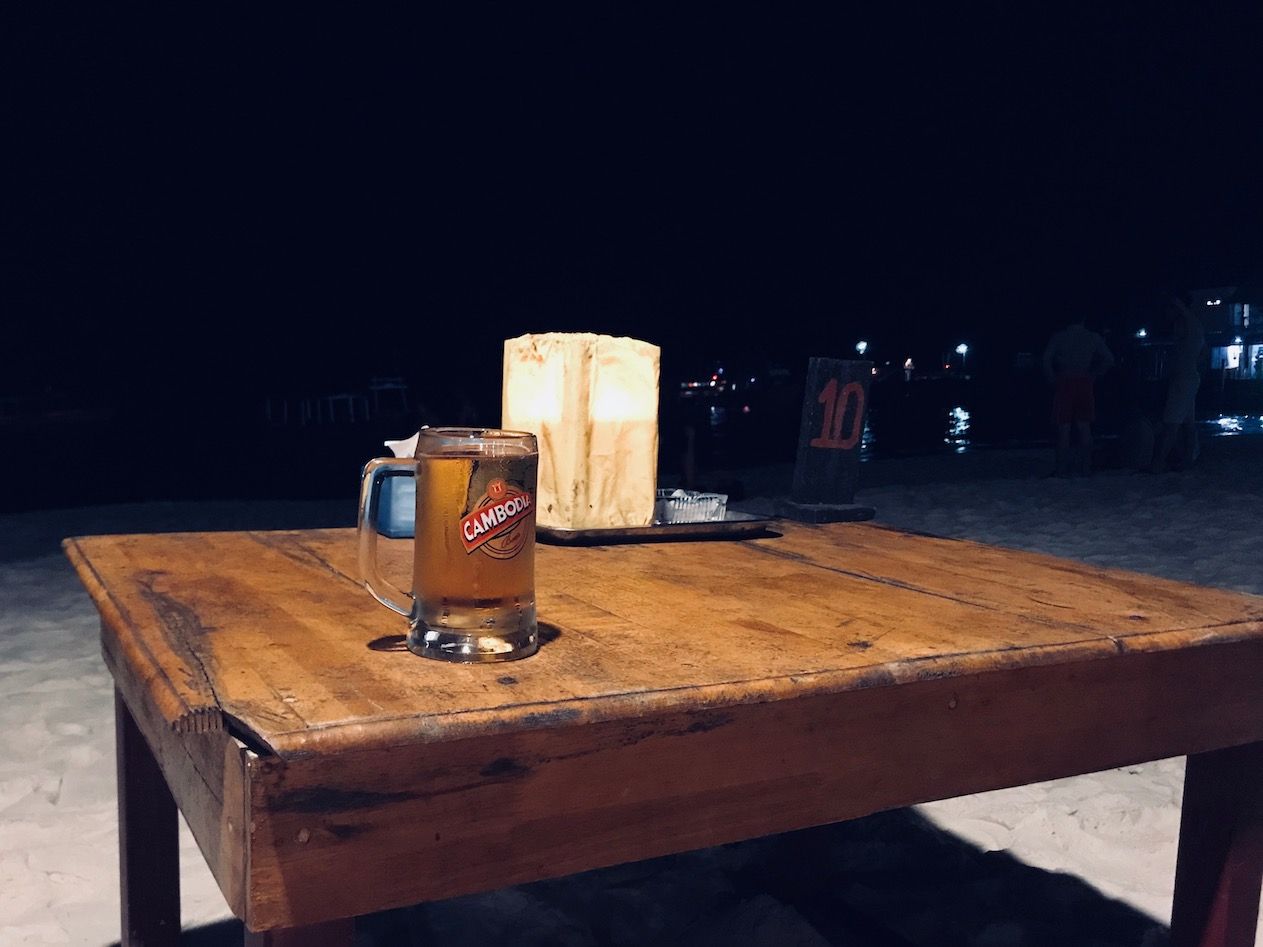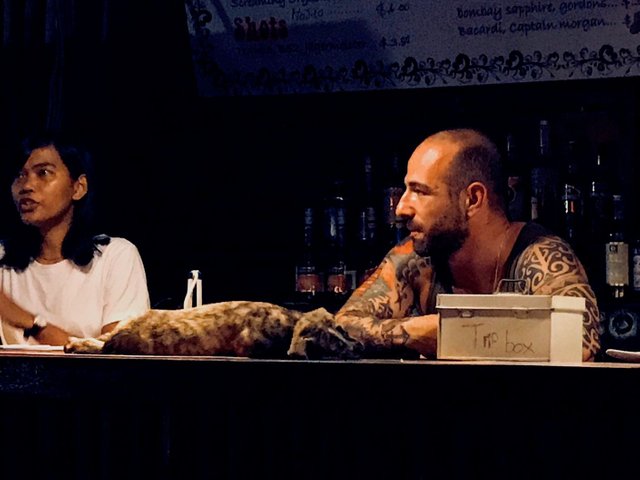 After that, a walk back to the bungalow in the dark to get some well-needed sleep.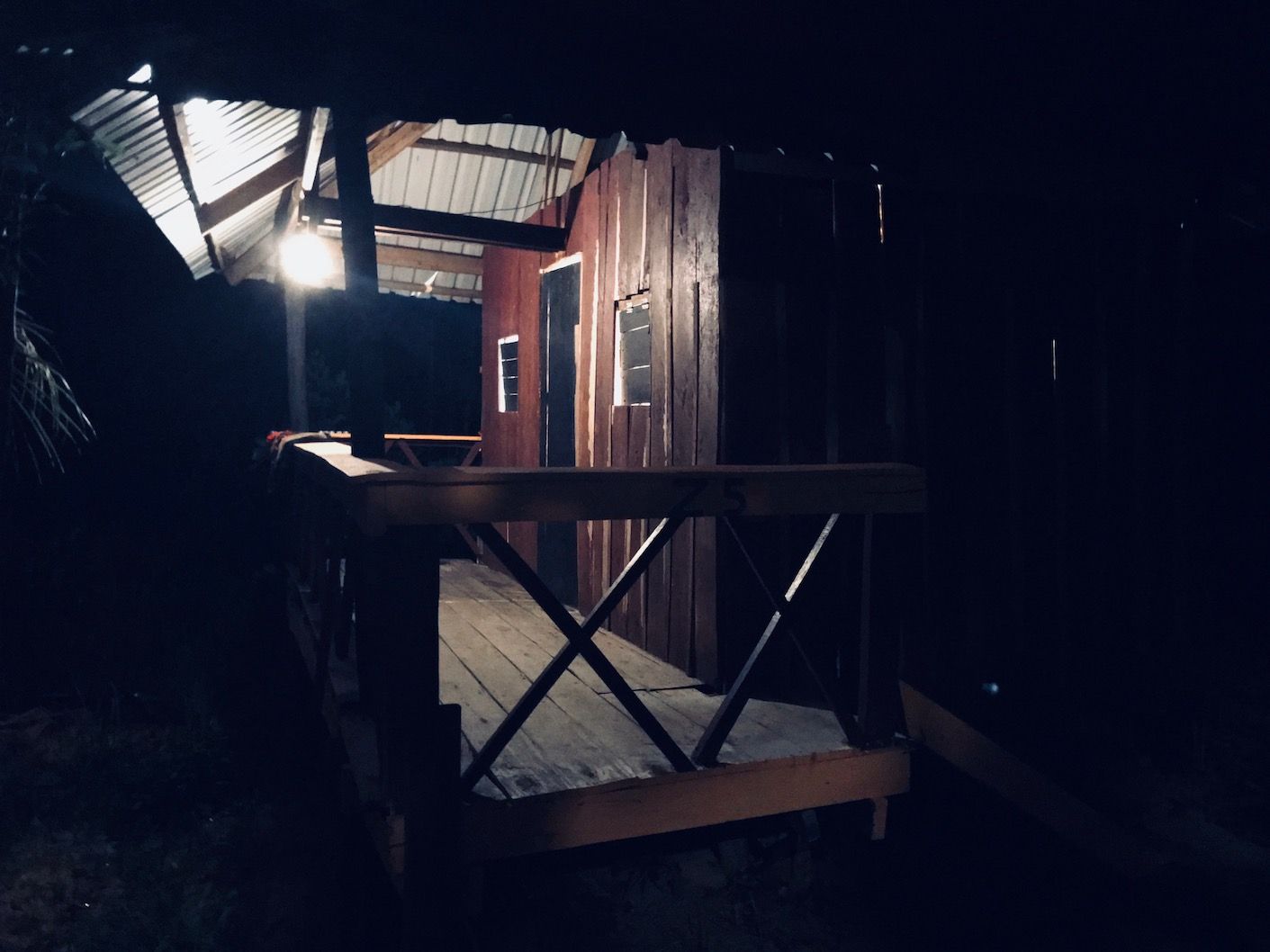 The next day was better, I'll write soon, lots of beautiful beach photos to come ❤️
Until the next time, enjoy the journey!
You can catch up on my Mekong/Cambodia journey below.
Mekong Day 1 Saigon to Ben Tre 🇻🇳🏍
Mekong Day 2 Ben Tre - Can Tho 🇻🇳🏍
Mekong Day 3 - New Years in Can Tho 🇻🇳🏍
Mekong Day 4 Can Tho - Ha Tien 🇻🇳🏍
Keep it real
Derek
If you like my posts,
Please consider upvoting and commenting.
I always reply and upvote comments that upvote the post!