Living In Beautiful Playa Del Carmen, Mexico, Yucatan Peninsula's Riviera Maya strip of the Caribbean shoreline.
Playa del Carmen is a coastal resort town in Mexico, set on the Yucatan Peninsula's Riviera Maya strip of Caribbean shoreline, directly across from Cozumel, a popular cruise ship destination. In the state of Quintana Roo, it's known for its palm-lined white beaches and beautiful coral reefs. Its famous 5th ave runs parallel to the beach, with blocks of quaint little shops, shopping malls, sports bars, ice cream vendors, silver shops, pizza by the slice, cigar shops, tattoo parlours, rooftop pool bars, world-renowned restaurants and nightspots ranging from laid-back bars to dance clubs. It's now high season here and last night 5th ave was hopping. So much to do and see and live bands playing on every block. Buskers are also something new, which is really catching on here, from break dancers, stilt walkers, bronze statue people, led lit stick people, singers, dancers, you name it and you may see it along the famous 5th ave. Let's not forget the beautiful sounds from the live Mariachis, playing traditional Mexican songs with some screams and whistles. The tourists seem to love the Mariachis. As Playa Del Carmen has grown into a small city now, it still holds a lot of authentic Mexican food restaurants and Mexican arts and crafts. I tend to venture more to the Mexican side now as I am always looking for folk art or maybe an antique item from Mexico city someone may be selling. I truly love living here and every day I feel blessed to be a part of the Playa community. Here are some pics from Playa Del Carmen and life in the Carribean.
Translating to "Mayan Gateway", Porto Maya is set right on the city's main beach by ParqueFundadores, with the Caribbean Sea and the Cozumel ferry dock just behind it. This huge archway shows a man being pushed by a spiral of wind and a woman being pushed by a spiral of water, joining hands at the top of the arch. The main columns include a mixture of elements from the area's Mayan past, honouring (family relatives or things that existed long, long ago) as well as people of today interacting in this exciting city. Standing over 50 feet high and 50 feet wide, Doorway Maya is made mostly of (brown metal that's copper and tin).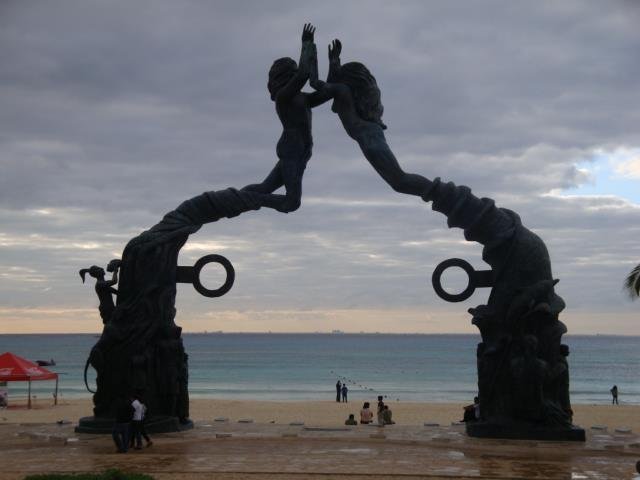 5th Ave early morn no people, nighttime this street is packed!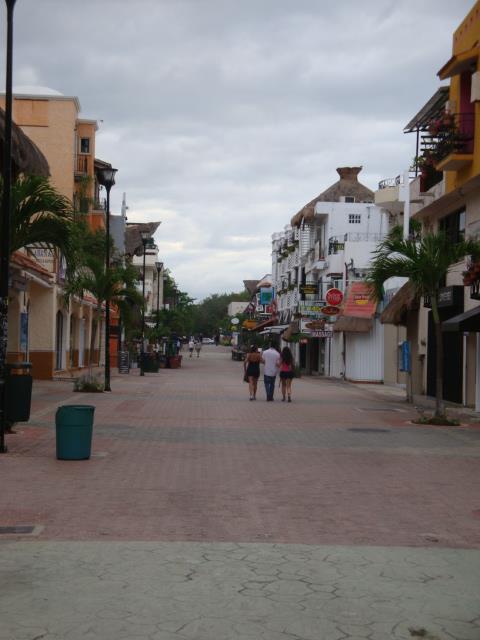 Some colourful Mexican shops.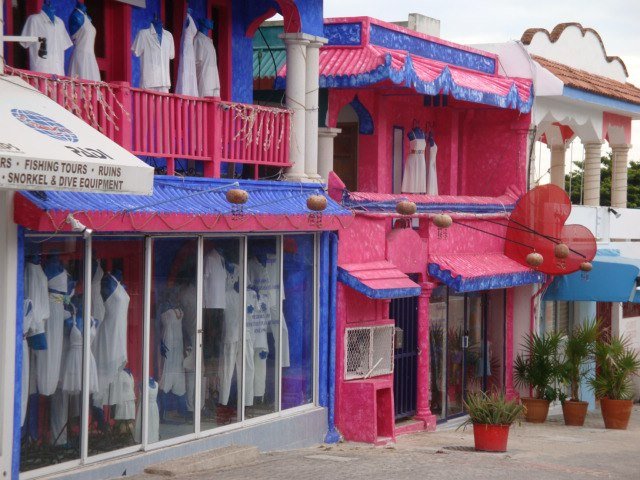 Flowering tree along 5 th ave.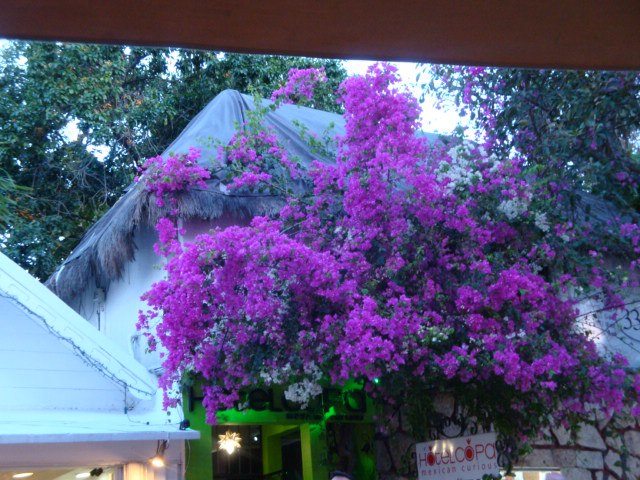 A variety of fresh fruit at one of my My favourite restaurant in Playa, 100 % Natural, so beautiful, all natural and organic.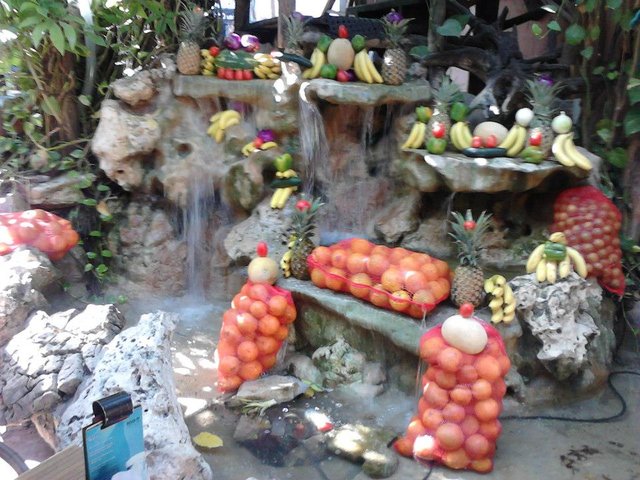 Roof Top Bar The Palms, with amazing views, facing Cozumel. Has personal dipping pools or you can just hang in the big pool while you have a drink.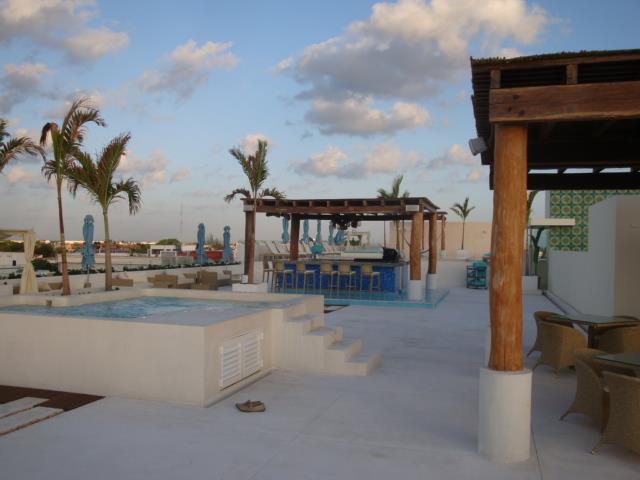 Lots of unique shops, this one selling Coconut Lamps, they look so beautiful lit up.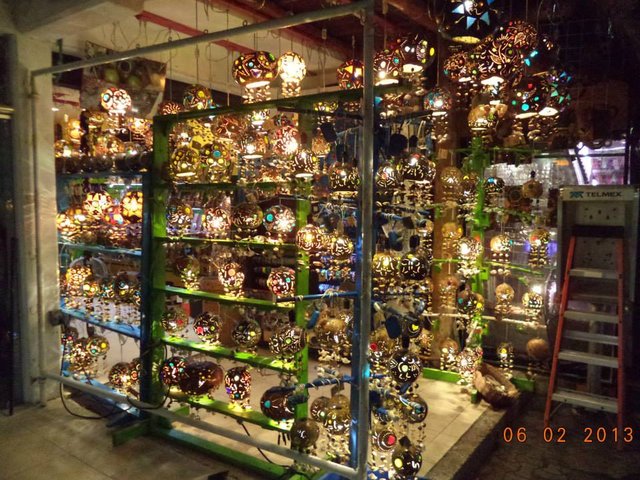 Lots of Mayan art.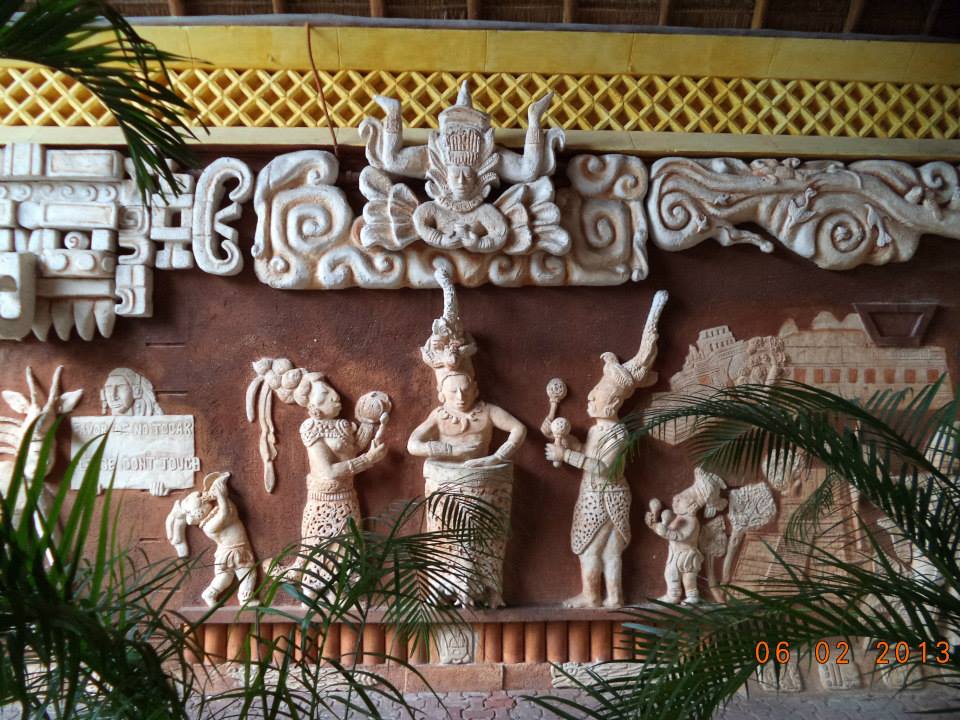 This shop selling Mexican hand-painted ceramic sinks, so beautiful.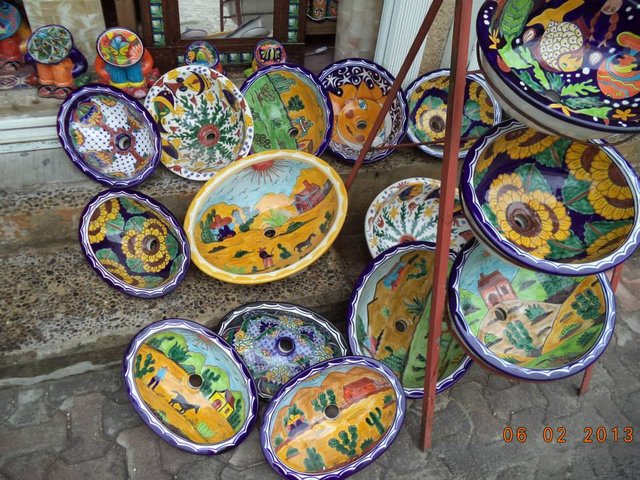 Authentic Mexican market.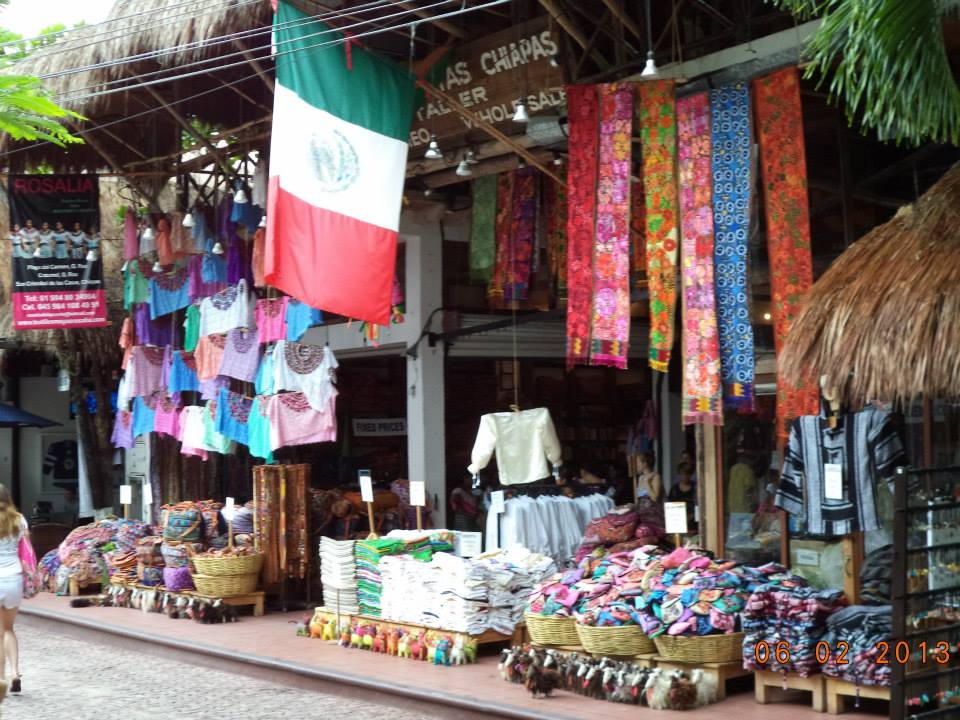 The lovely Mariposa Boutique Hotel, Butterfly themed Hotel with butterflies in the courtyard and lobby area.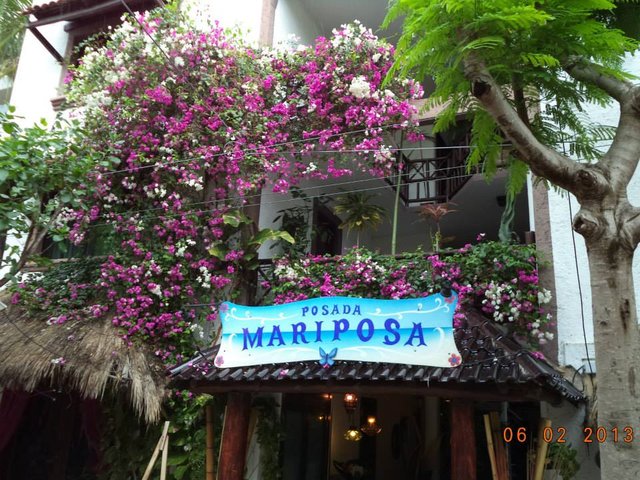 Iguana looking for a fruit handout.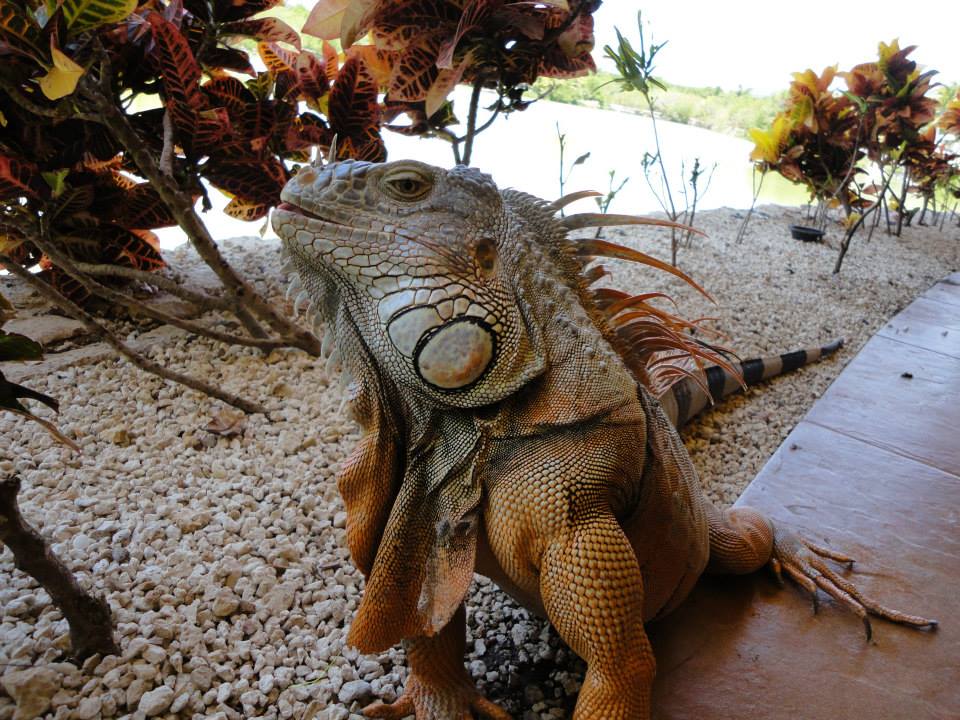 Lots of Amazing street art as well. This one I love.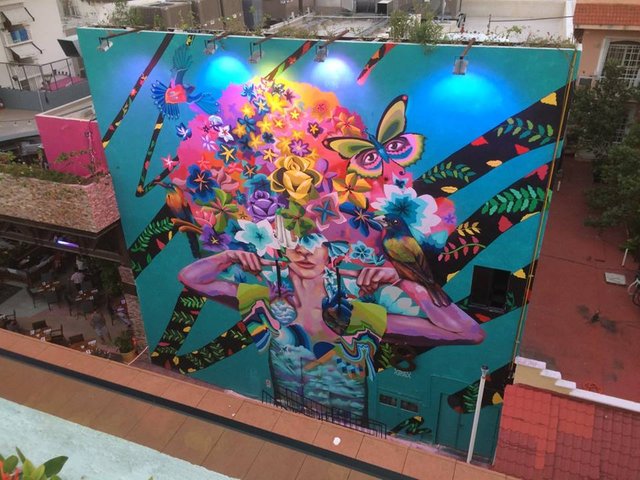 Beautiful beach just South of the ferry terminal. My favourite beach area.