Today fellow Steemians is the last day of our 60 day travel through Southeastasia. We began our journey with Thailand, Malaysia including Borneo and Indonesia. The last Destination was Ceylon, better known as Sri Lanka 🇱🇰.
We made experiences and saw nature spectacles we wouldn't ever thought about it. We were in one of the biggest Metropoles of our planet, sunbathed at some of the most beautiful and stunning beaches of the world, hiked in rainforests and visited many national parks. We saw wonderful animals in the wilderness and even have swum at waterfalls where no one else was around.
we are really grateful that we were allowed to make these kind of experiences and are thankful for everyone who was helping us to achieve it! Although we are looking forward to see our family and friends in Germany after 8 weeks of traveling, we are kind of sad to leave Asia behind.
---
Sri Lanka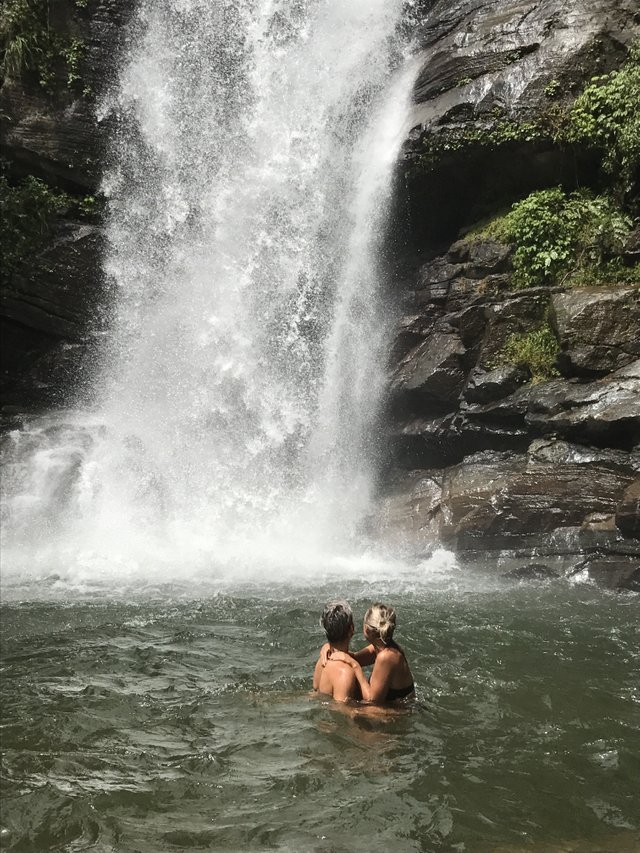 The last part of the travelblog exclusively posted on steemit is about Sri Lanka, a country that unites every desire of different landscapes in one place.
In the beginning, I will show you which places we been to and the route we took. Afterwards I will tell you some things in generell about Sri Lanka and the natives.
Travelroute for 12 days:
Colombo - 1 night
Galle Fort - 4 nights
Udawalawe Nationalpark - 1 night
Nuwara-Eliya - 3 nights
Kandy - 3 nights
1. Colombo
Sri Lanka has only airport, the Bandaranaike International Airport (CMB) 20km above capital Colombo. Our plane from Indonesia arrived in the evening, so we had to stay for one night in Colombo. The city is not very touristic, because there is pretty much nothing extraordinary to see. On the next day we walked around a bit before went to the railway station to catch the afternoon train to Galle. Beside some colonial buildings, a small lake and a nice park where many children were drawing pictures because of the Art Festival which was set this weekend, we didn't see much.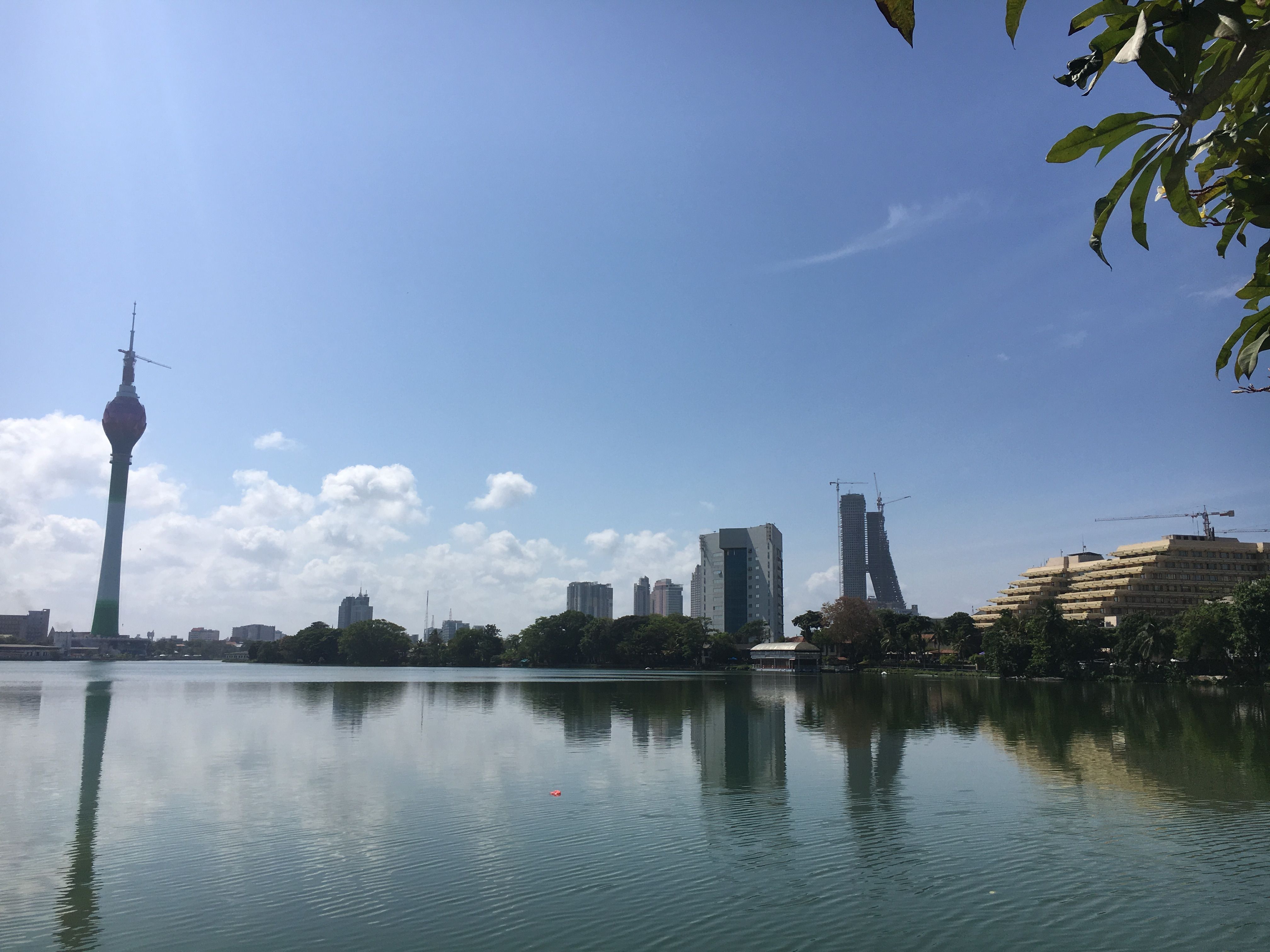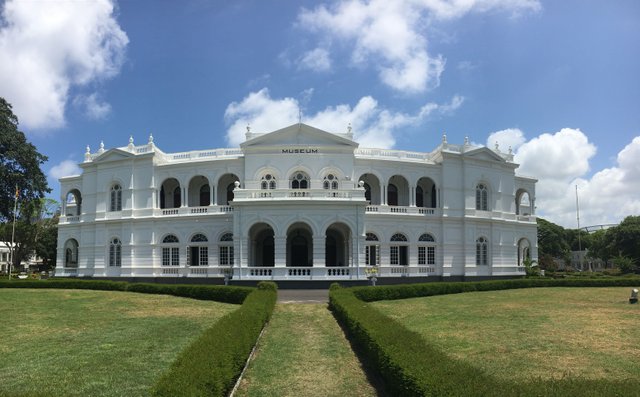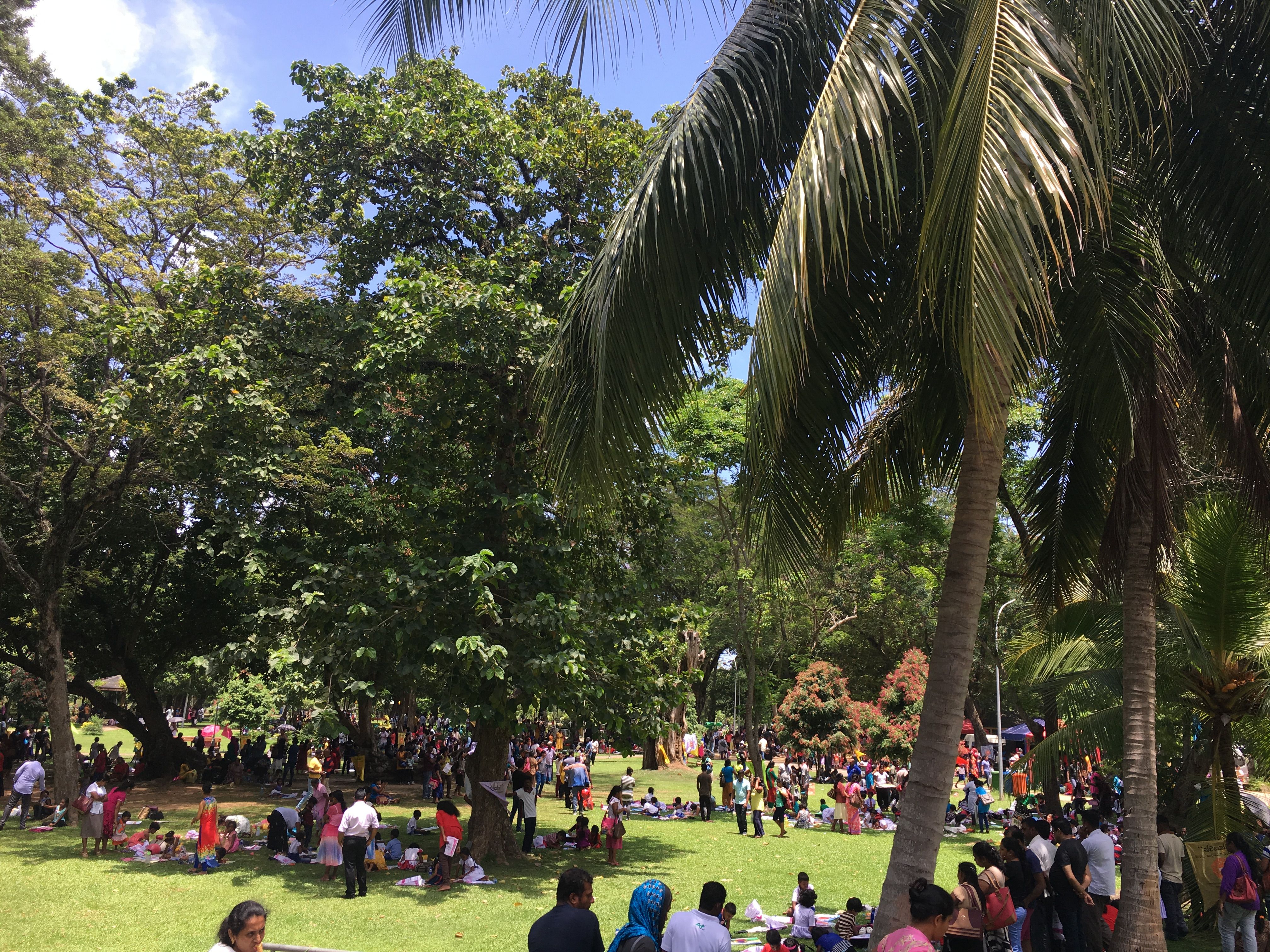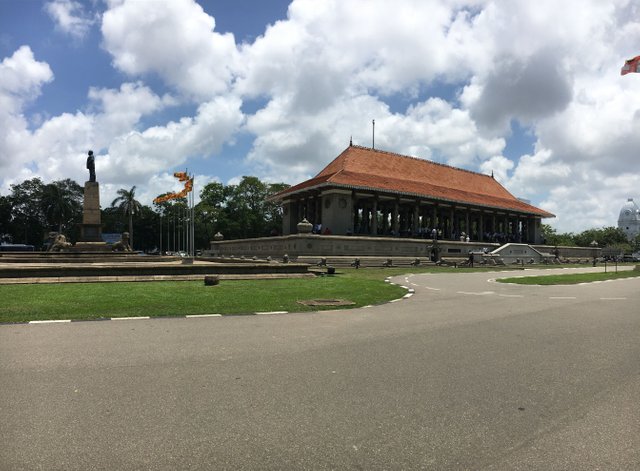 We travelled to Galle for the rest of the day, which was an experience for itself. We were never in such a crowded train ever before. It was almost not enough space to stand, no place for our luggage and really hot in there. We arrived after a few hours of train ride in Galle.
Galle
Our accommodation was in Galle Fort, the oldest district of the town. It was once built by the Dutch colonials and is nowadays still in a great shape due to its strict laws of building new houses and keeping the old ones intact. To walk around the district on the old town wall really felt like holidays and it had a wonderful, relaxing atmosphere.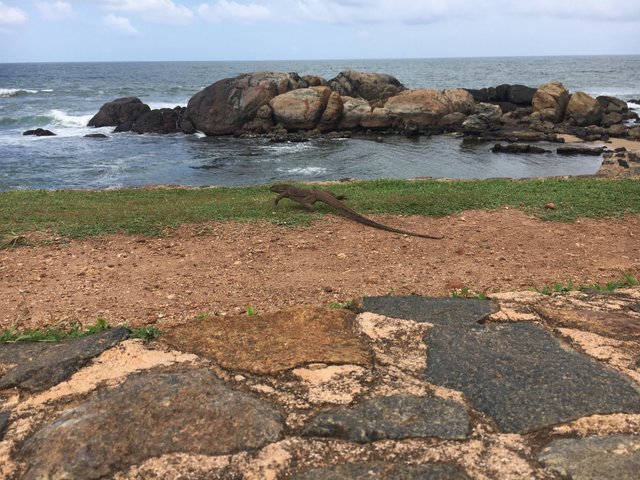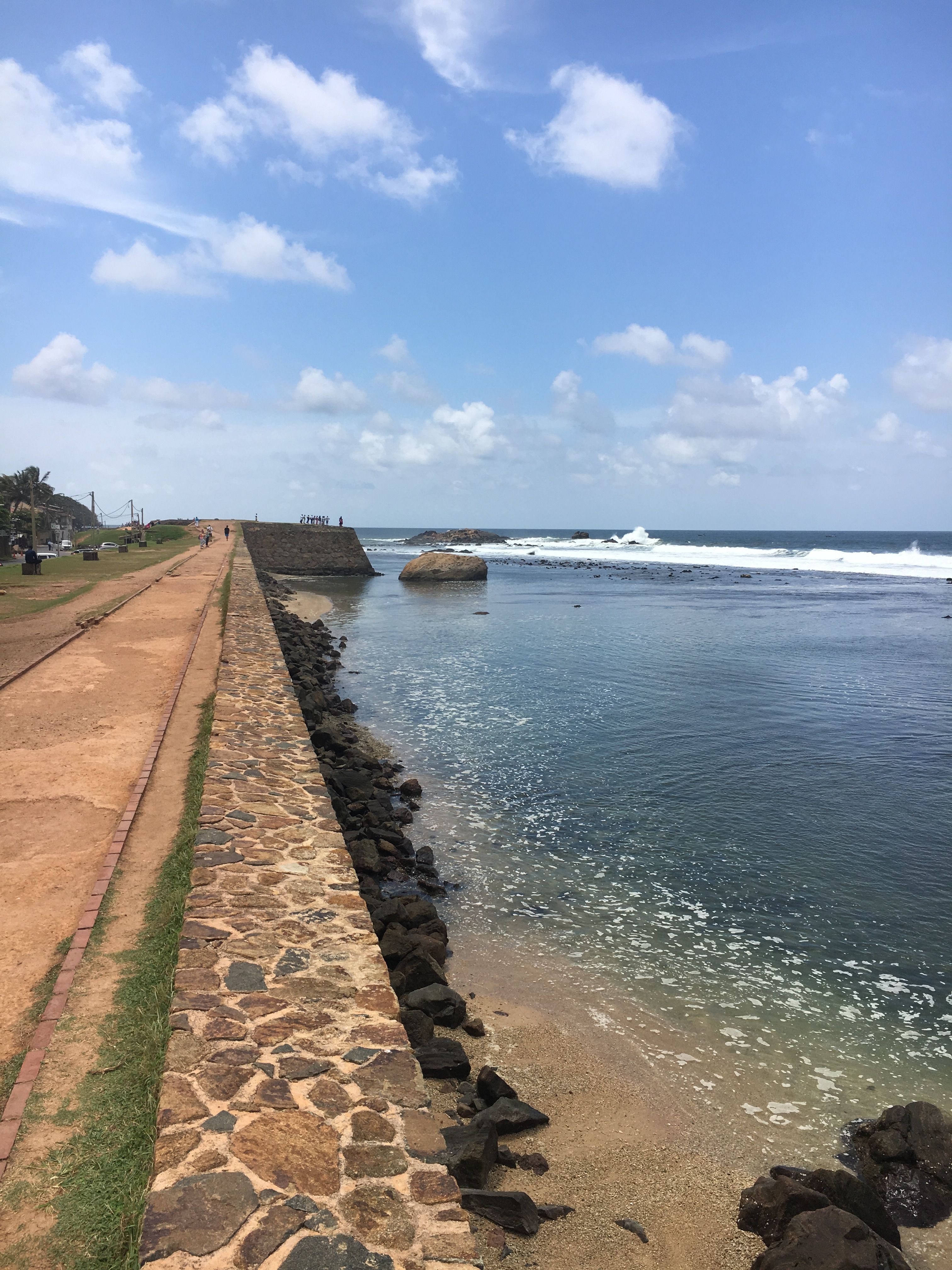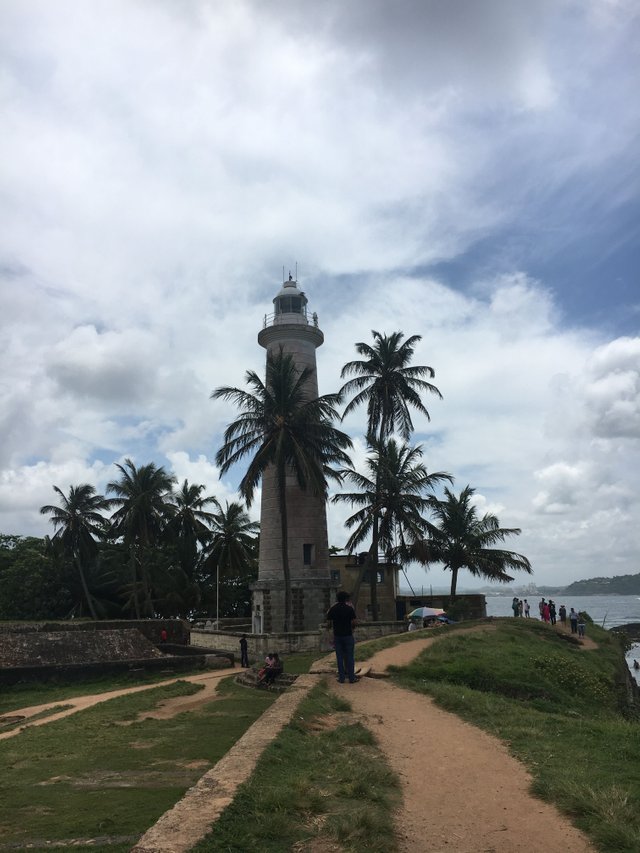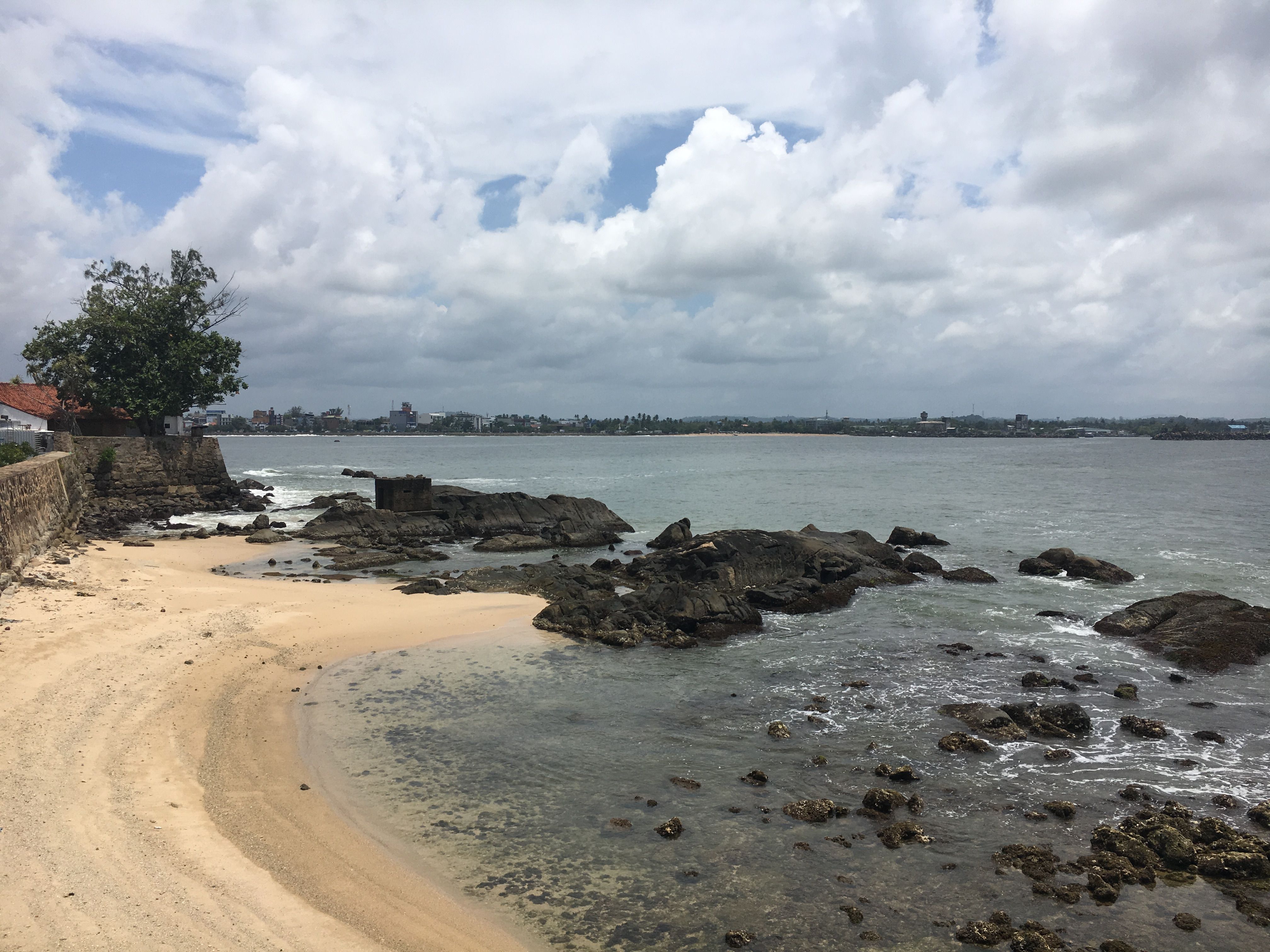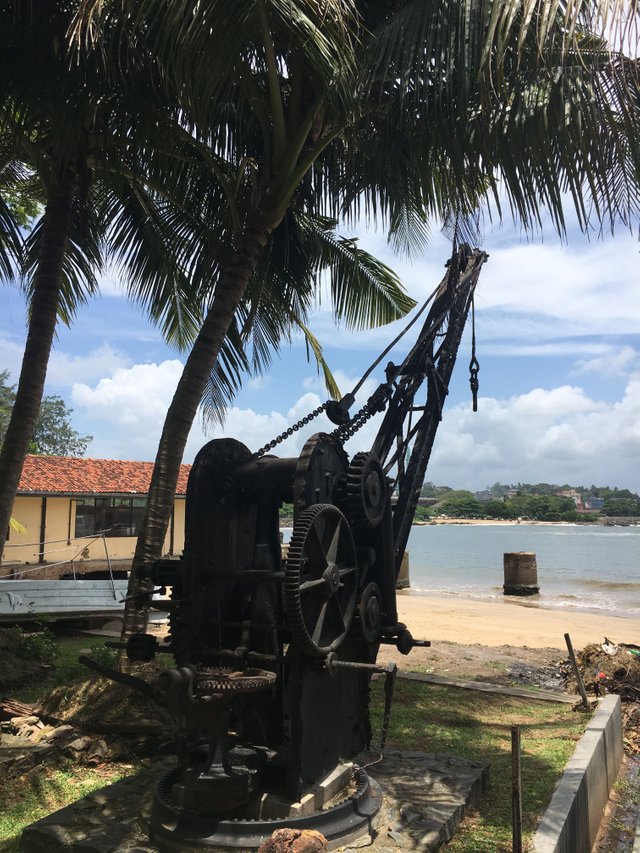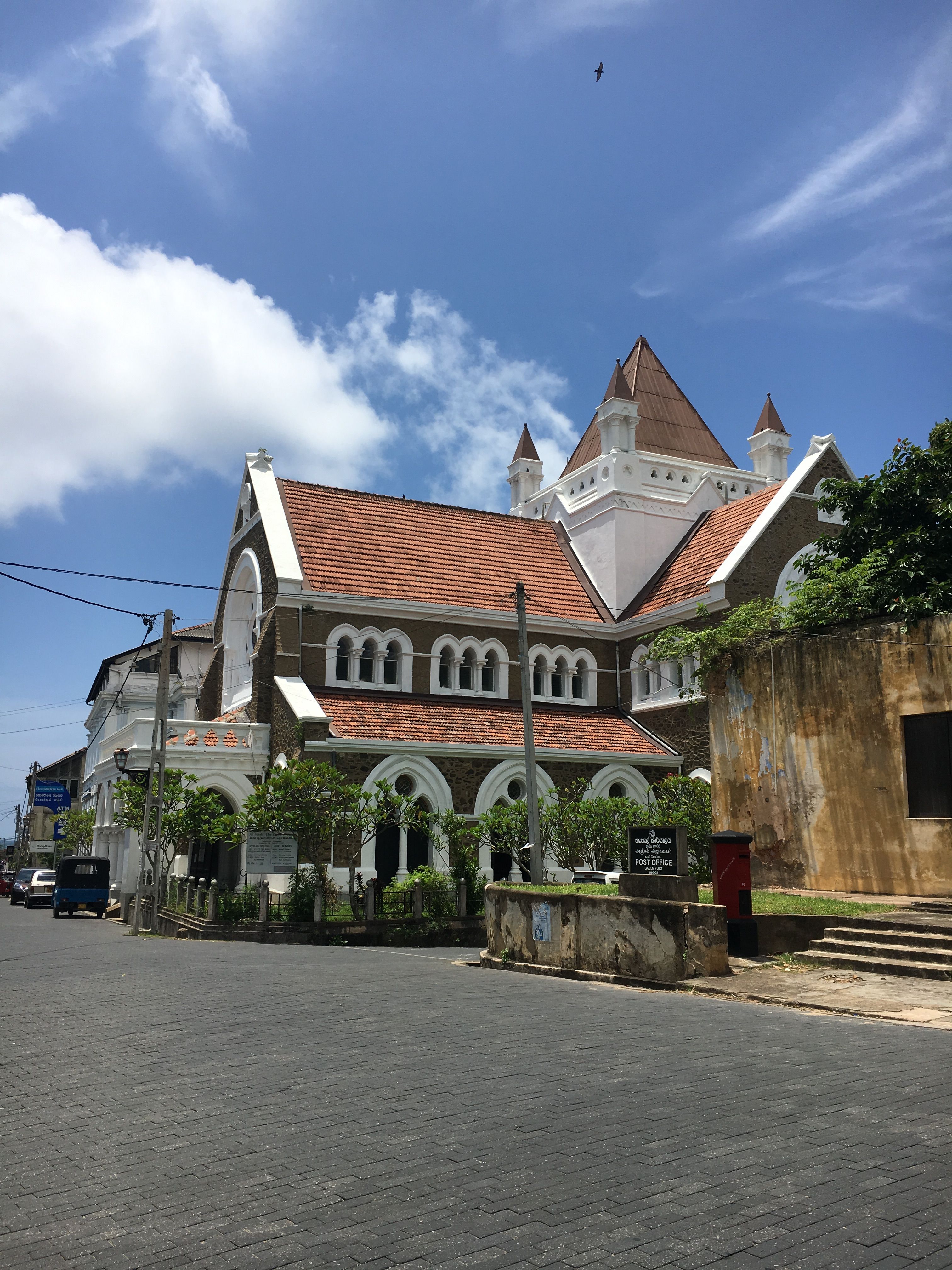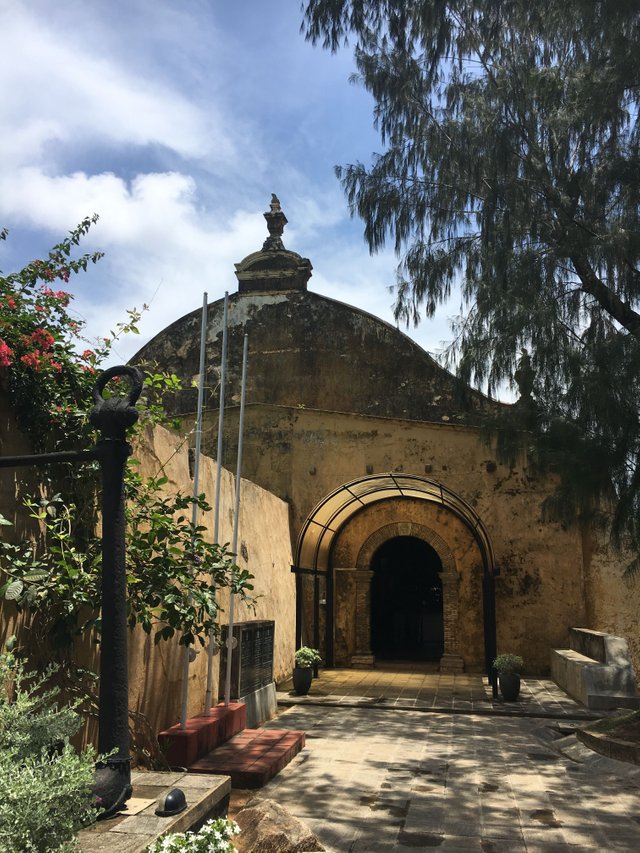 We stayed for 4 nights in total. We also went to three nice beaches around Galle, to enjoy our last couple of days on the coast and to feel the ocean for a last time of our whole trip.
Wonderful beaches around Galle:
Jungle Beach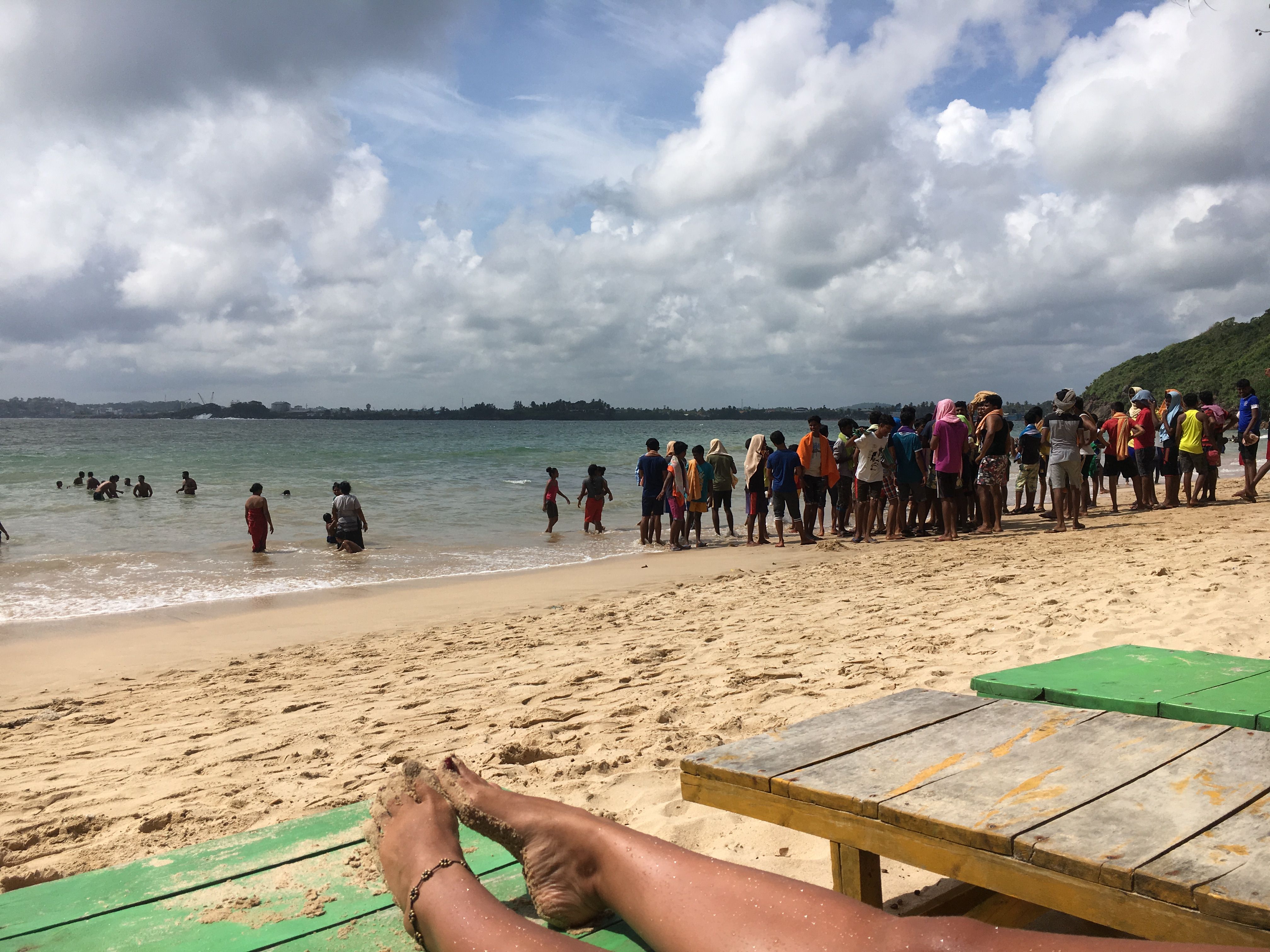 Unawatuna Beach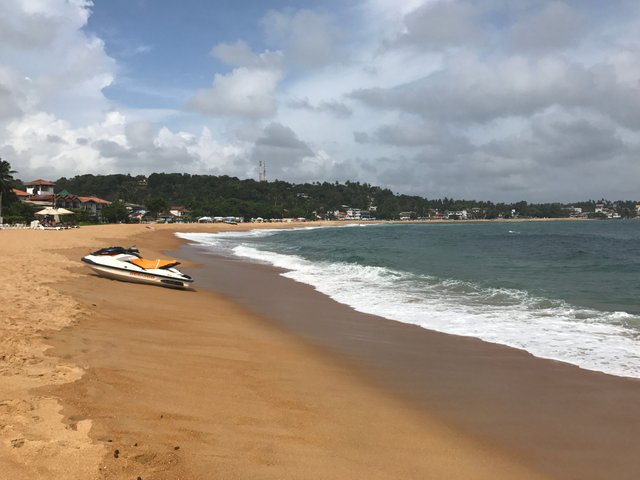 Hikkaduwa Beach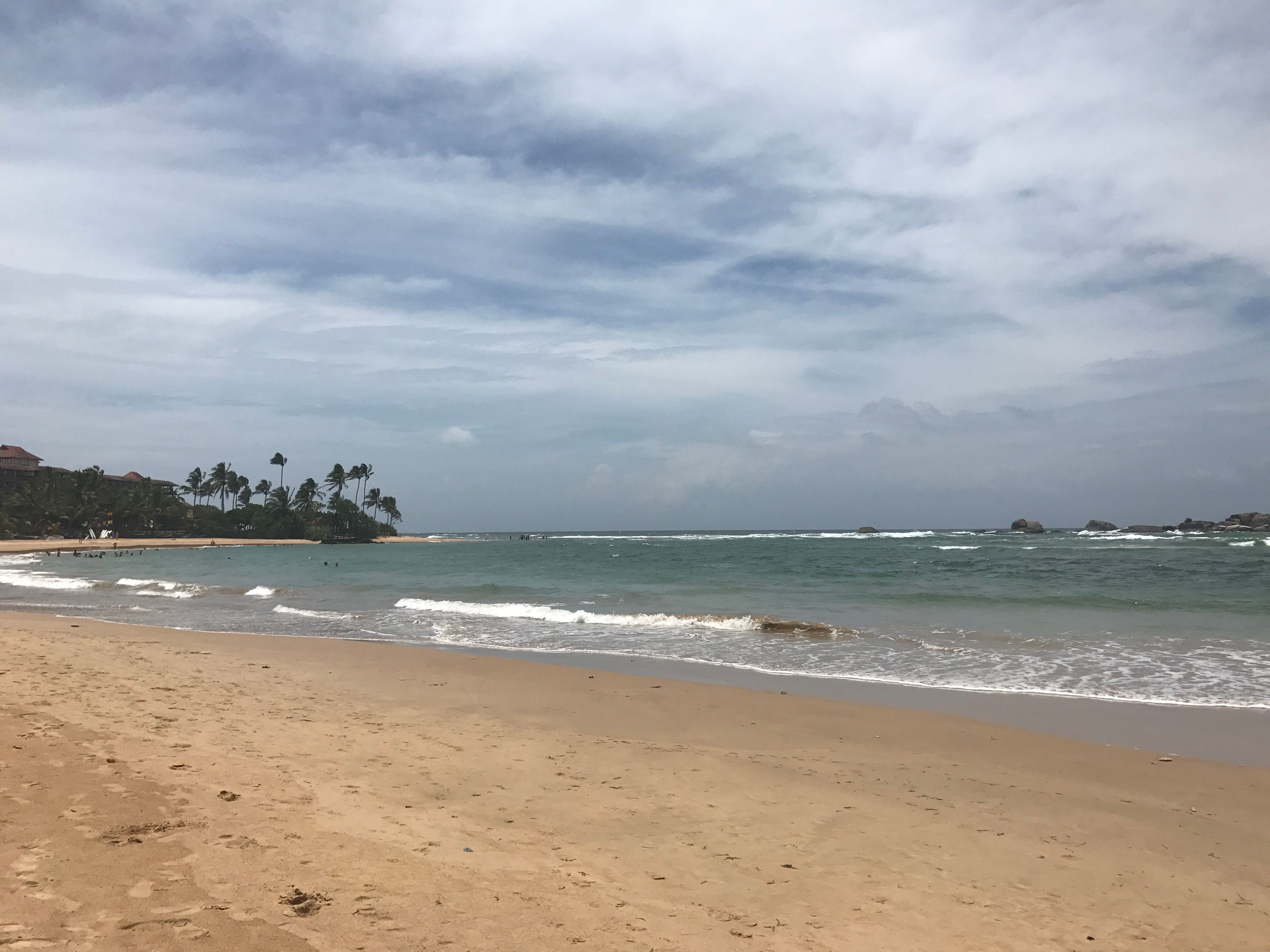 After four wonderful relaxing days, we went by bus to Udawalawe Nationalpark. Another unique experience, the buses are quite different than in other countries but we loved the bus ride! The bus took an amazing route, I couldn't stop looking out of the windows to see the different landscapes, small villages and beautiful plants.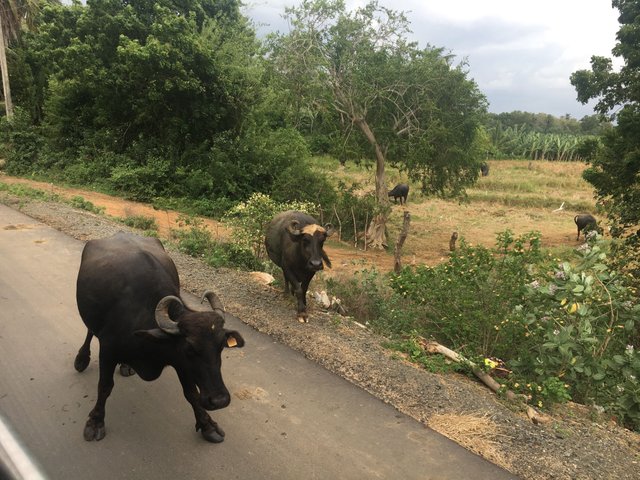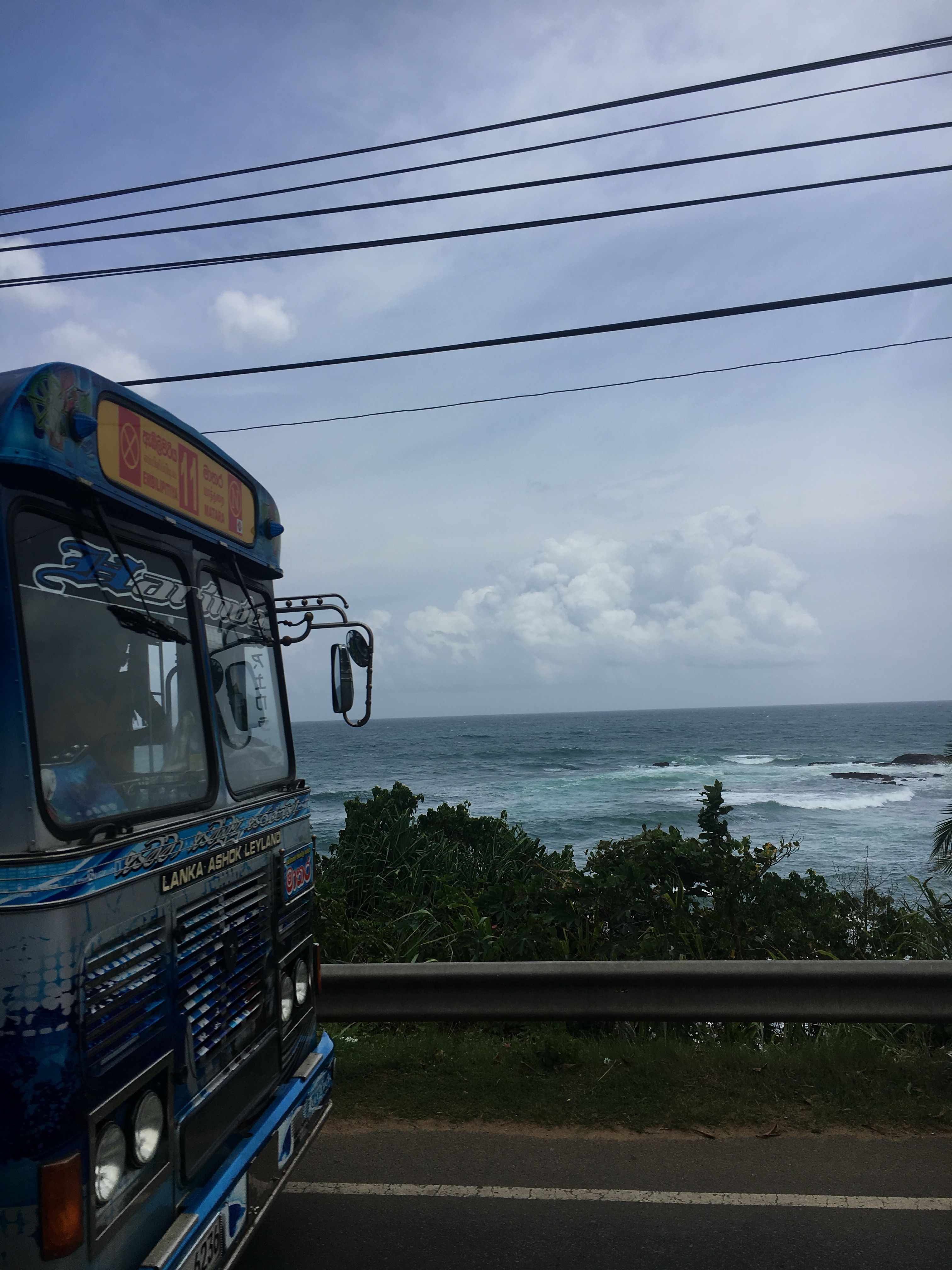 Udawalawe Nationalpark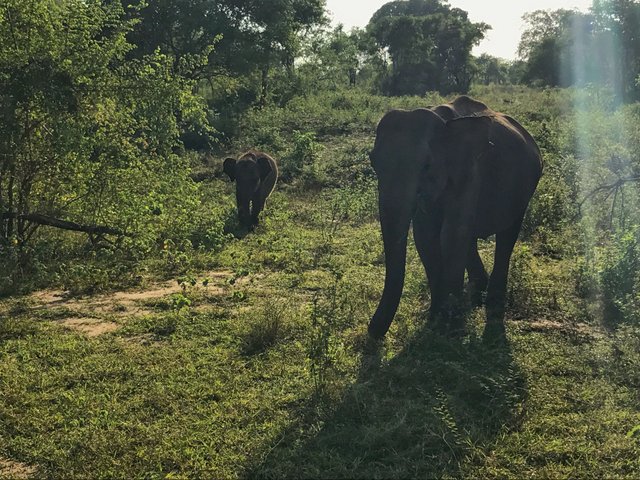 Udawalawe was a short stop, we just stayed there for one night to go on a jeep safari in the early morning. The safari began at 6am, our driver picked us up at the hotel and we drove with the sunrise into the Nationalpark. Everything was perfect, the weather was good, we saw many elephants, water buffalos, peakoks, a small crocodile, iguanas, two jakals and many other amazing animals.
The Udawalawe Nationalpark is the second biggest of Sri Lanka and has a big, constantly increasing number of elephants and even some leopards.
We really enjoyed the adventure, let the photos speak for themselves :)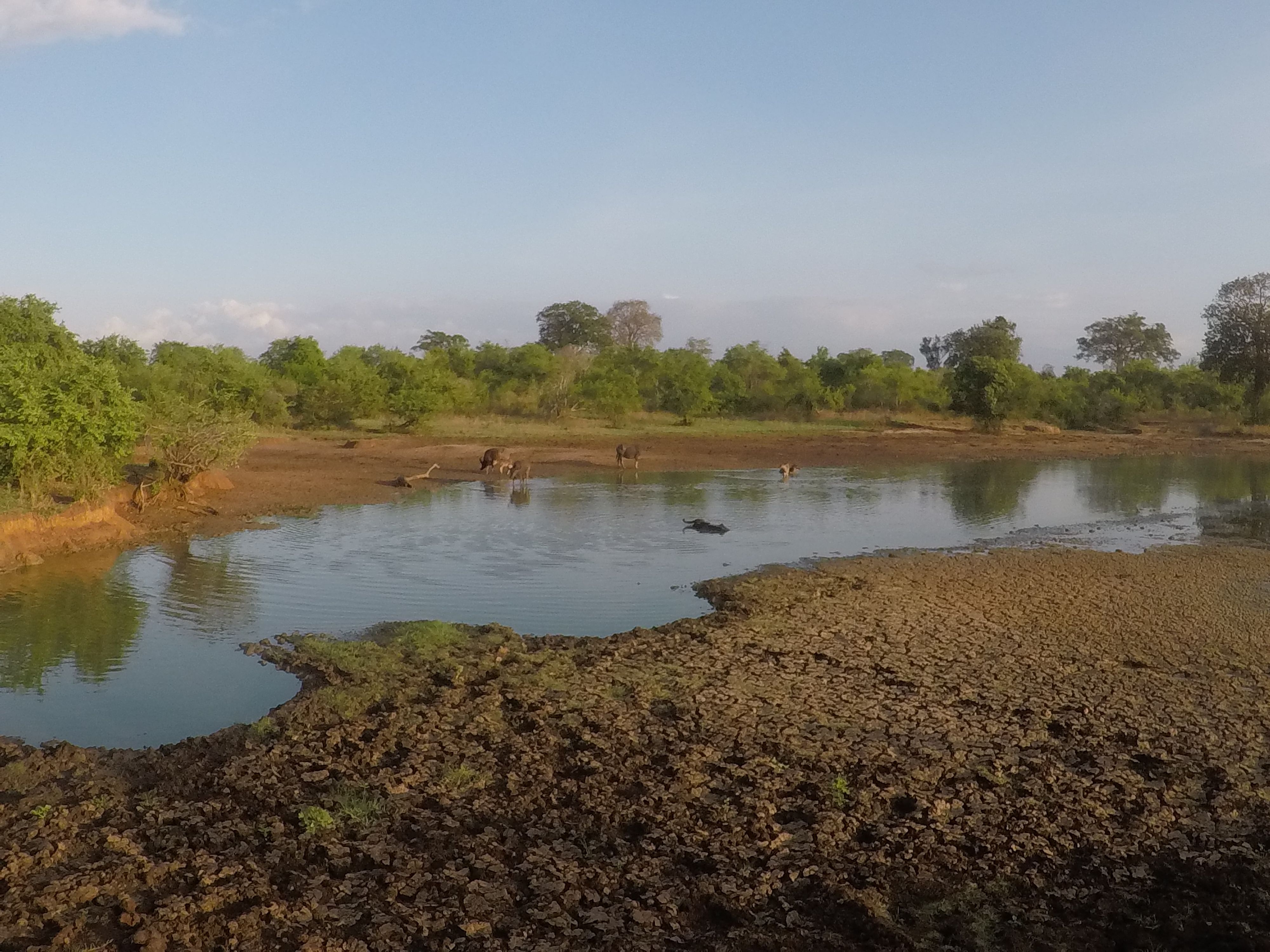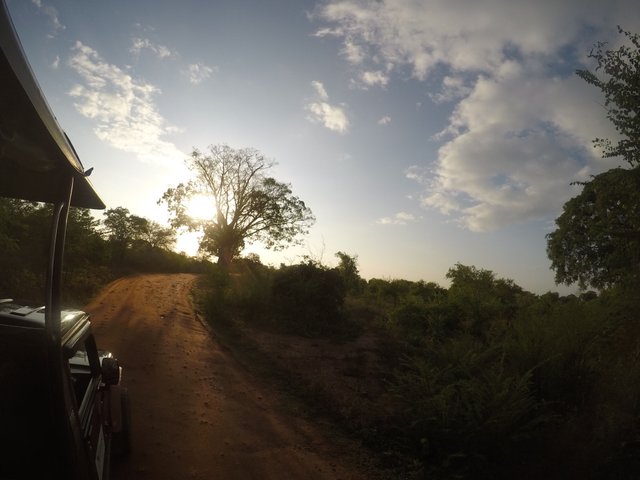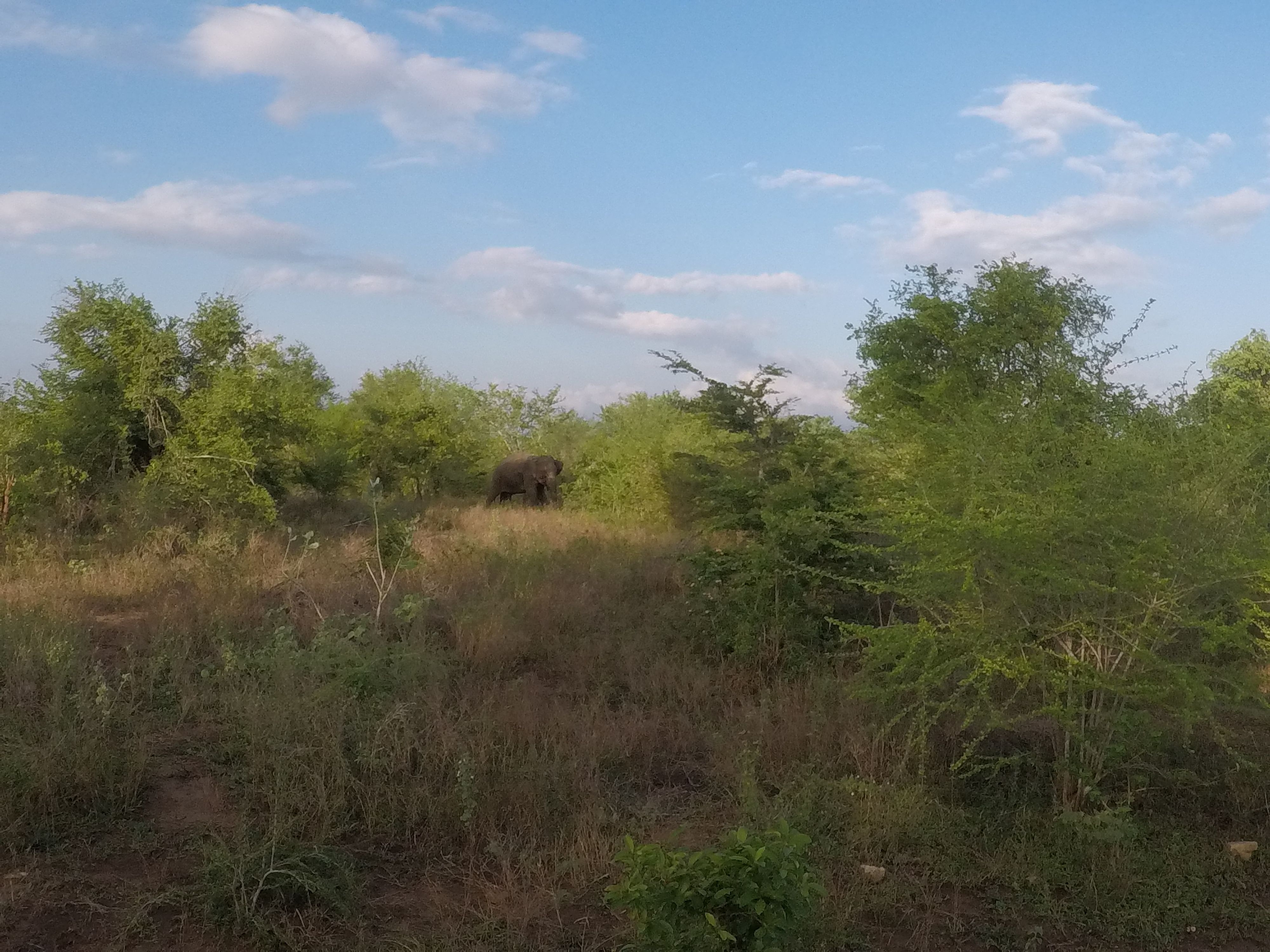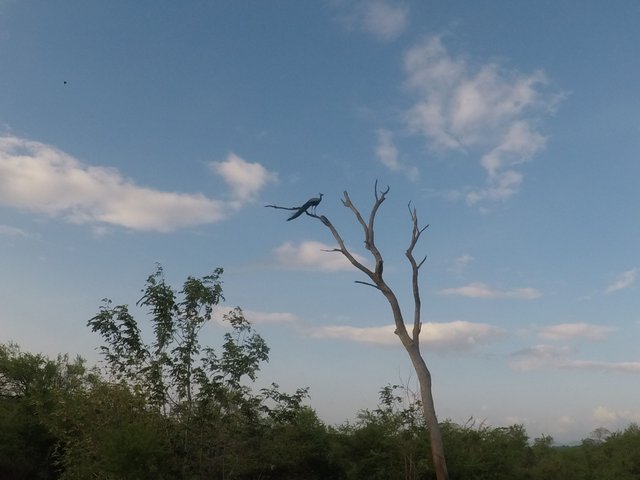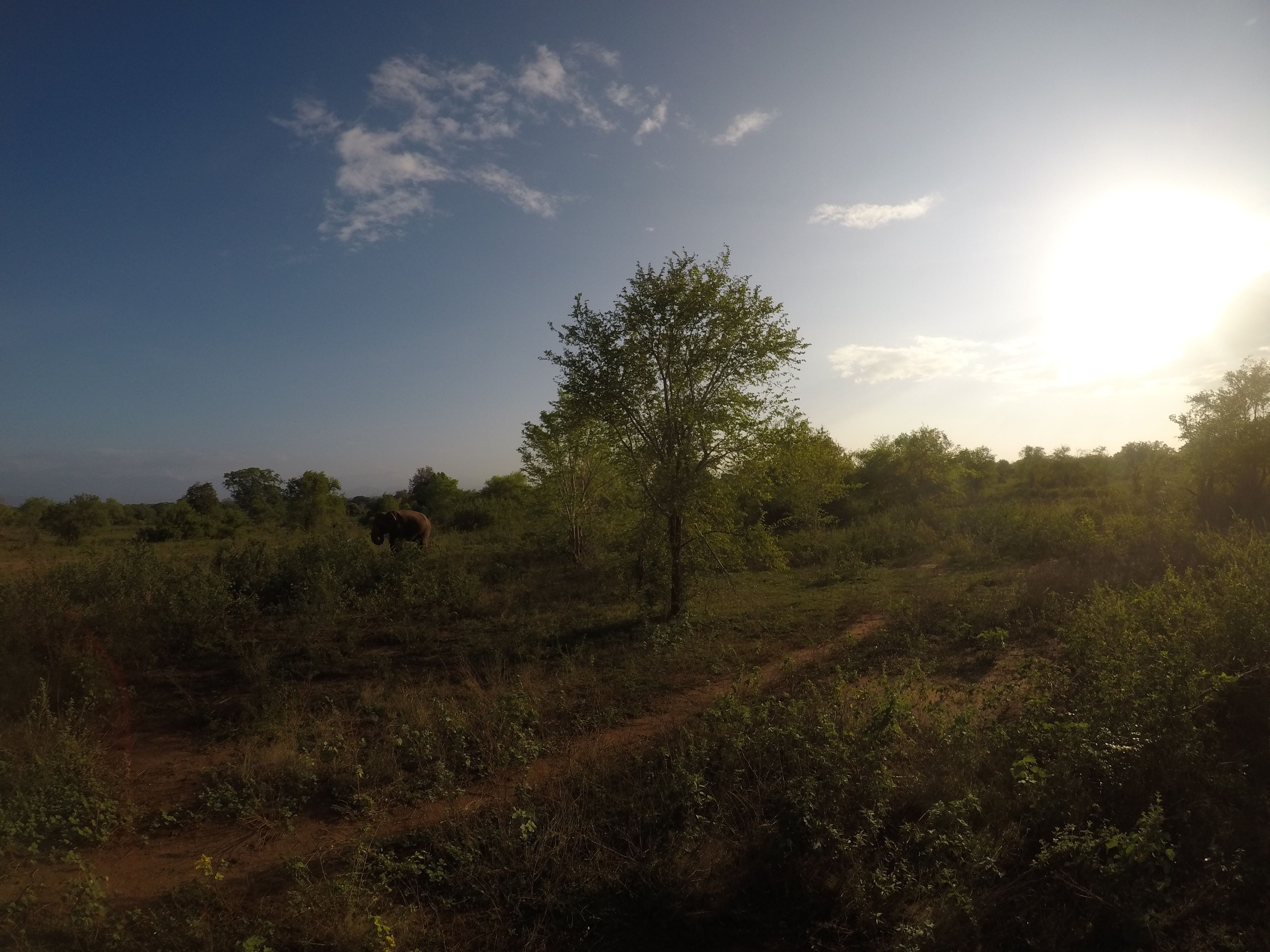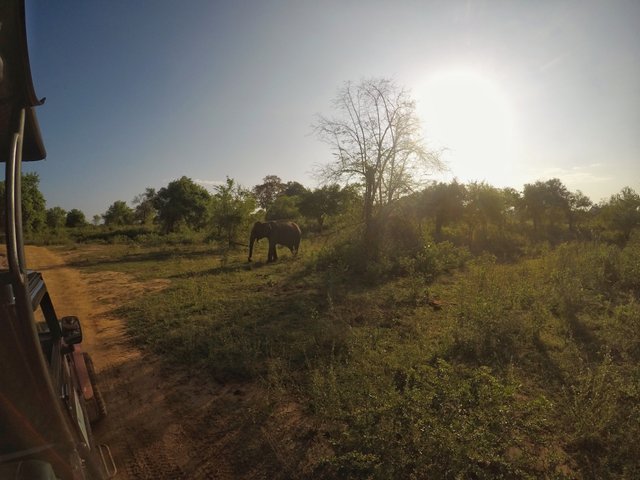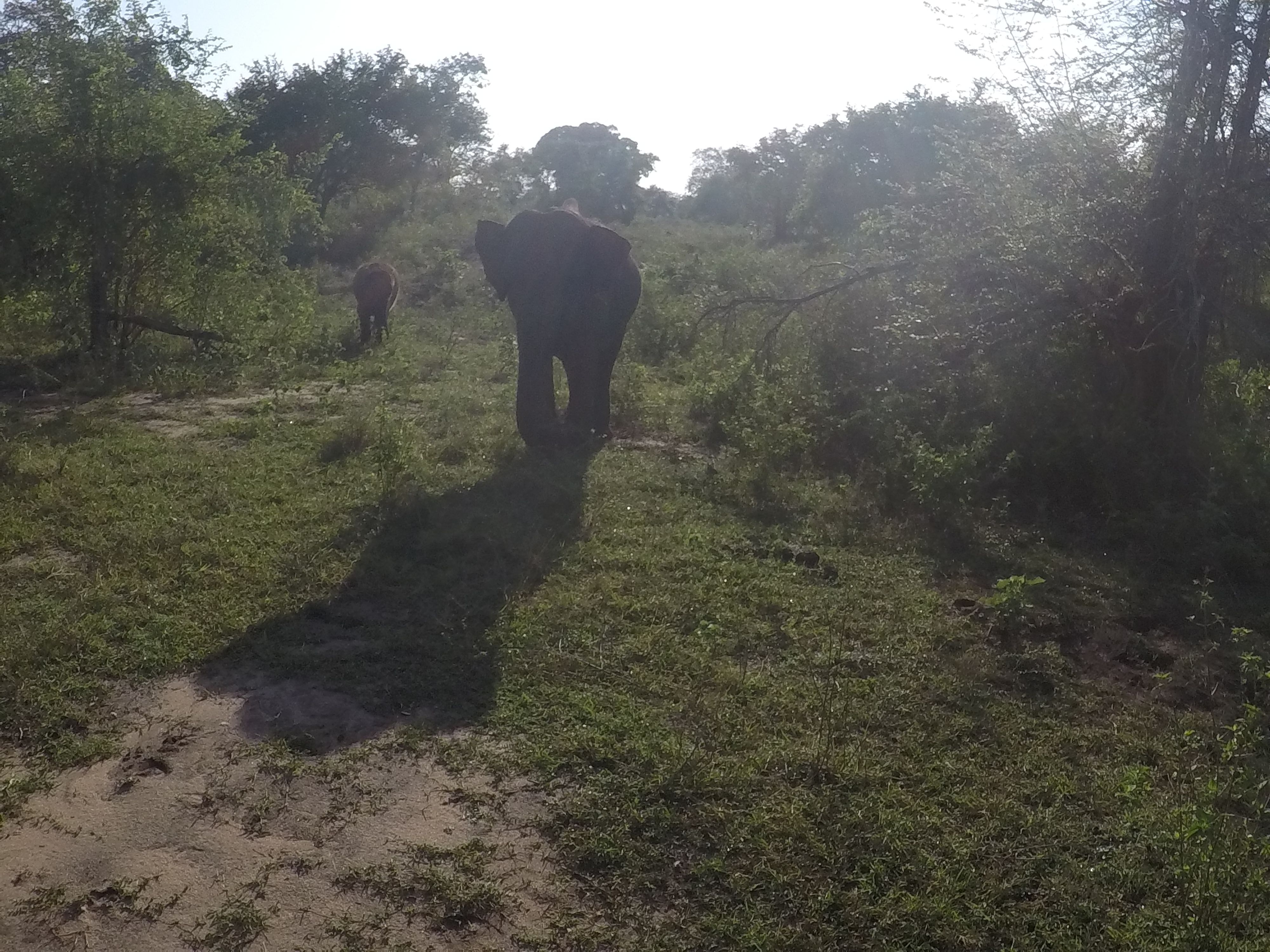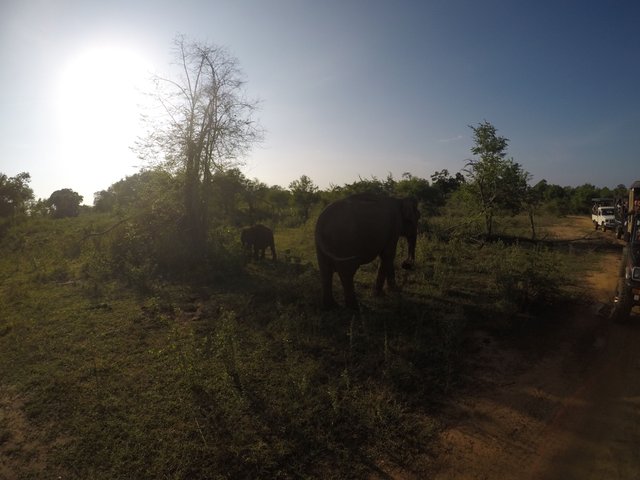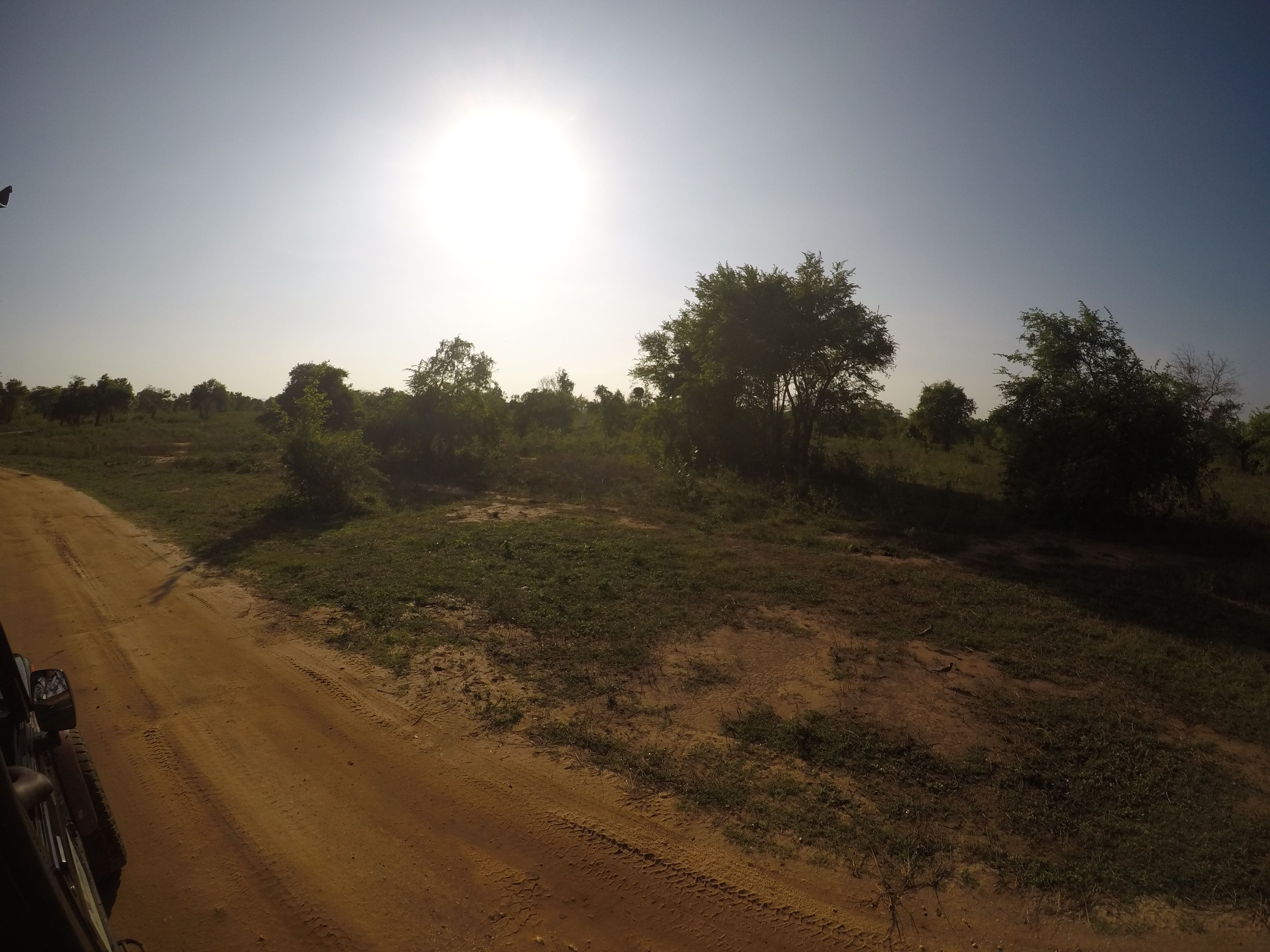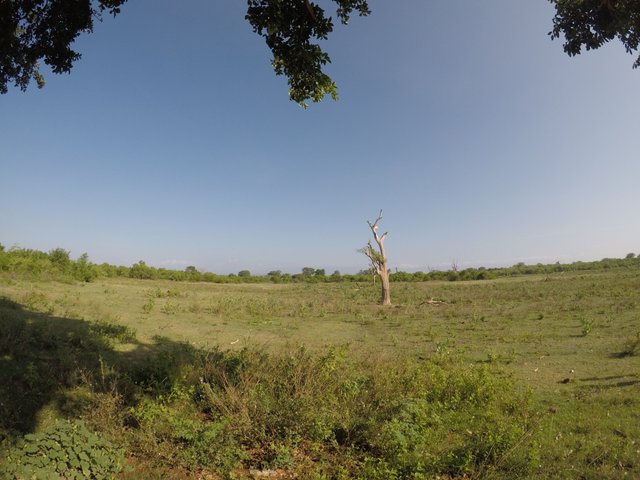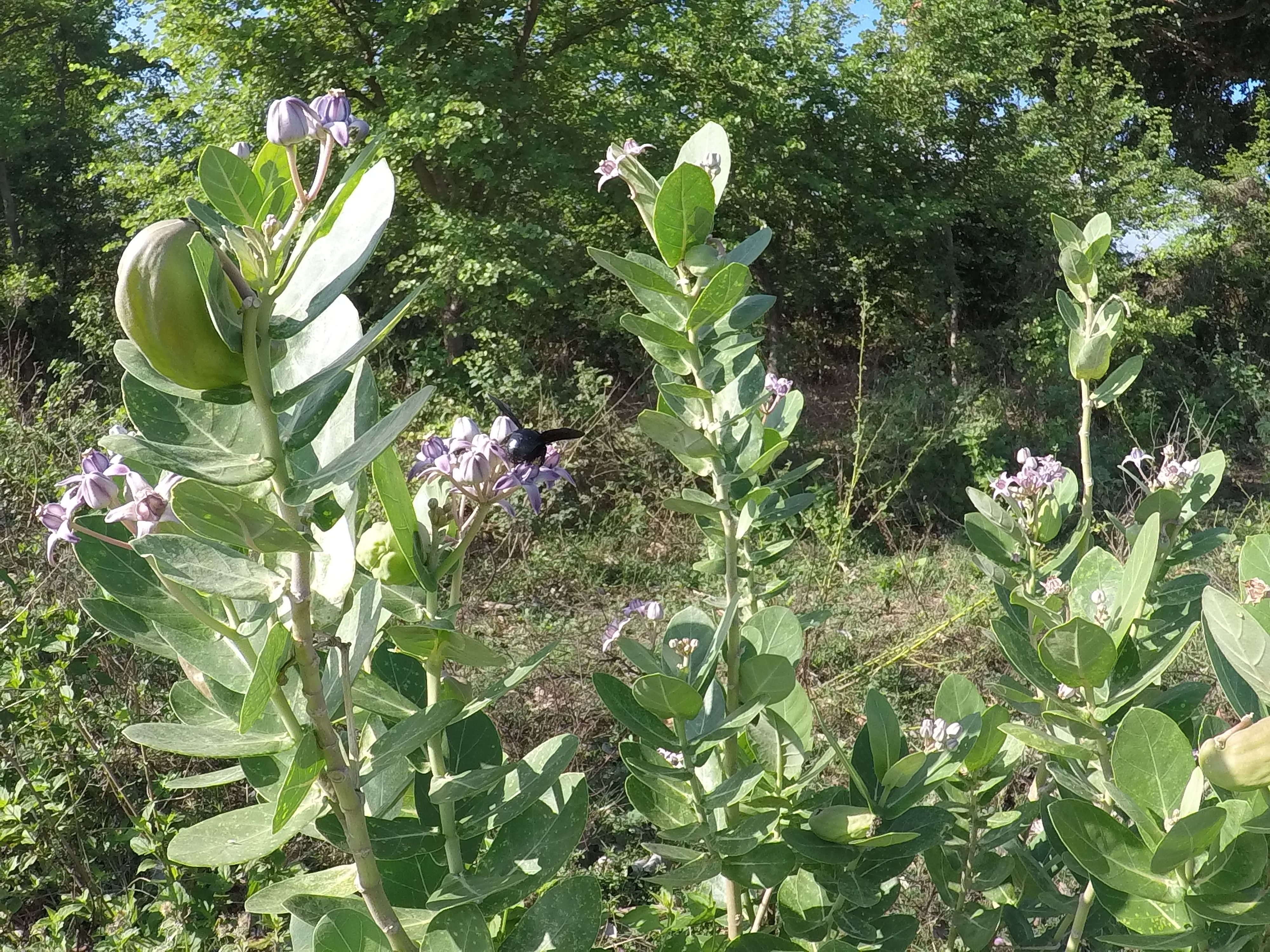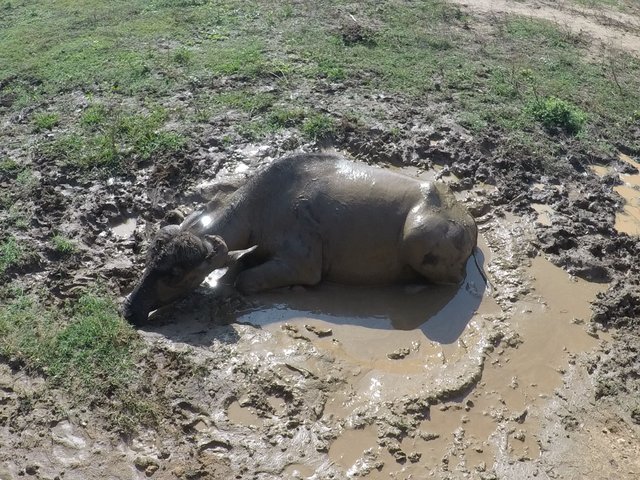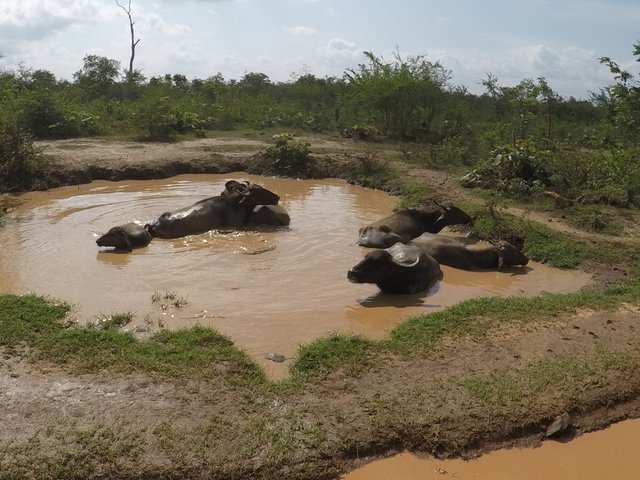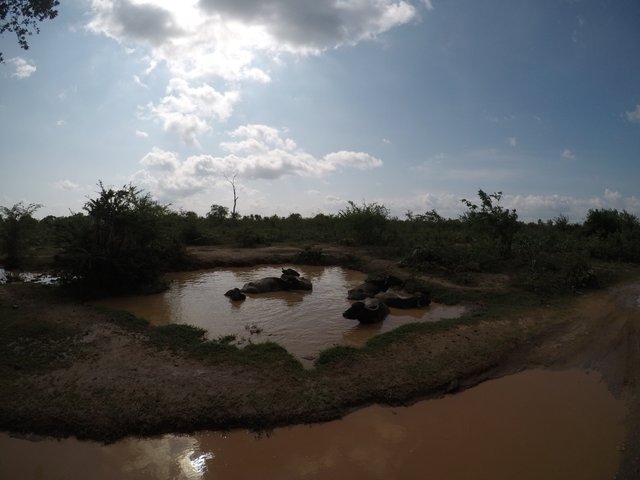 Back at the hotel about 10am, we had a lovely Sri Lankan breakfast and went afterwards to the bus, that brought us to Ella. We had to change the bus at Wellawaya. Bus rides are always enjoyable if you get a seat, if not it can get really exhausting because you have to stand in a crowded bus, with very bad suspension and overall pretty old.
After our arrival in Ella, we had a few hours till the evening train to Nuwara-Eliya took us to our next stop in Sri Lanka.
Nuwara-Eliya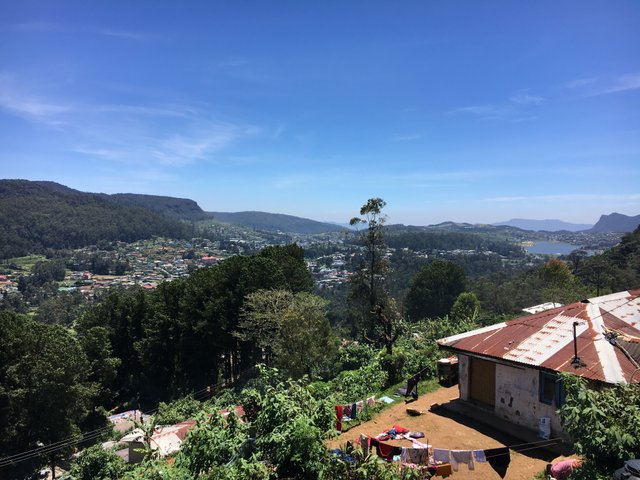 Nuwara-Eliya, the city of lights, is the highest city in Sri Lanka. It's about 2000m above sea level and has in comparison to the rest of the country a different climate. 10 degrees in the night and up to 20 degrees when sun comes out. This was the only place in the whole 8 weeks of traveling, where we needed long clothes and sweatshirts.
Luckily the weather was really good the first day in Nuwara-Eliya, so we decided to go on tour with a private guide. He showed us the best and secret places of the area, including stunning viewpoints, breathtaking waterfalls and took us to the best teaplantages. We swam in a waterfall where no one else was around, only the two of us and the guide (Chaminda). He organized for us tours through the production fabrics of the well known Ceylon tea. All in all, it was a great day and we really enjoyed it with Chaminda. He was so kind and didn't want to rip us off at all. If you ever go to Sri Lanka and maybe Nuwara Eliya, give him a call, he does tours through whole Sri Lanka with you, although Nuwara-Eliya is his hometown and he definitely knows the best and cheapest places there.
(Chamindas Phone Number: +940776603159)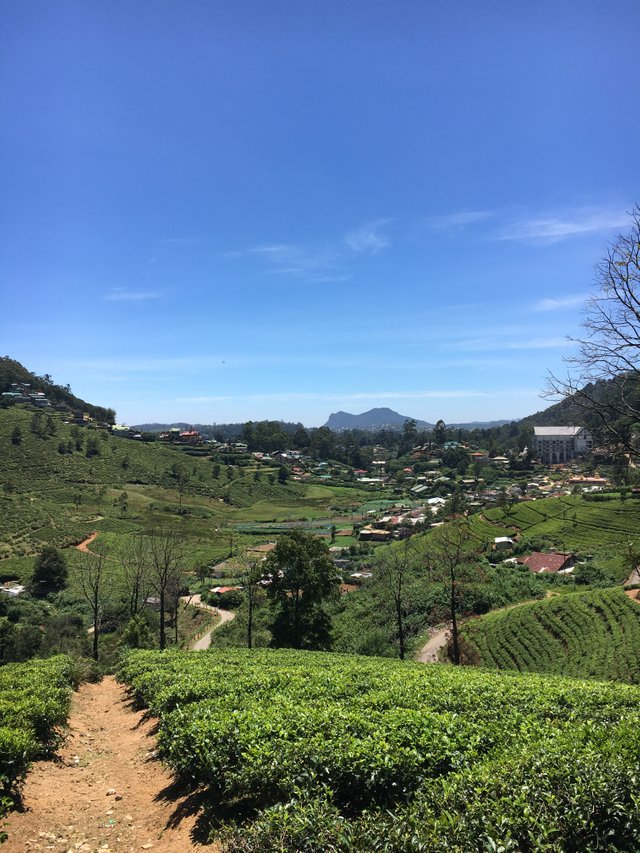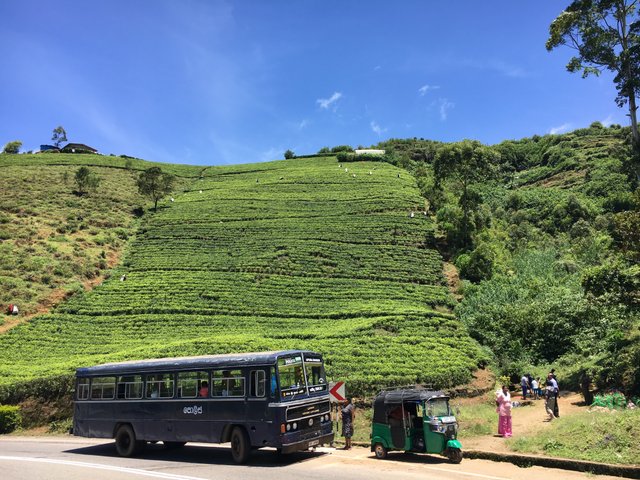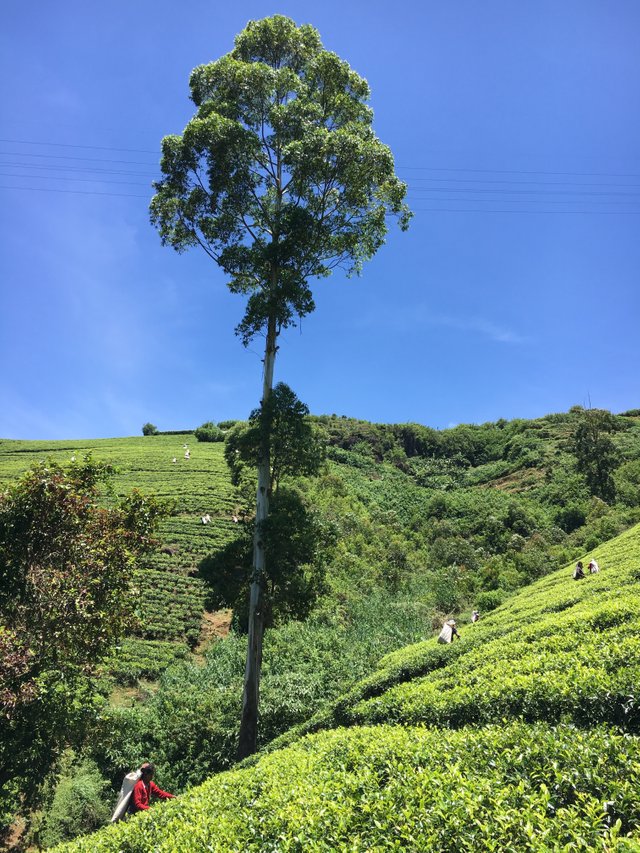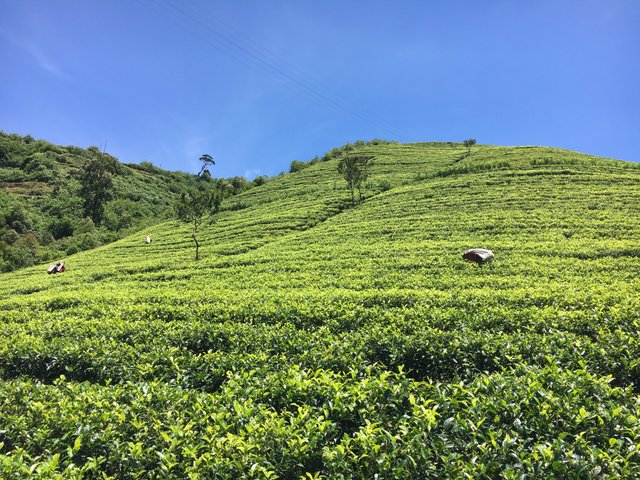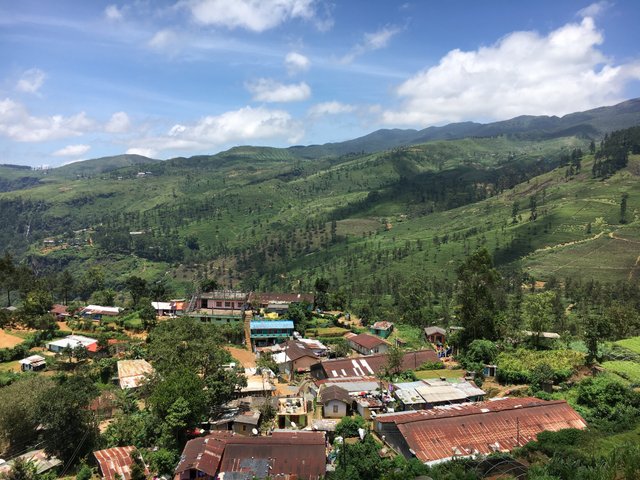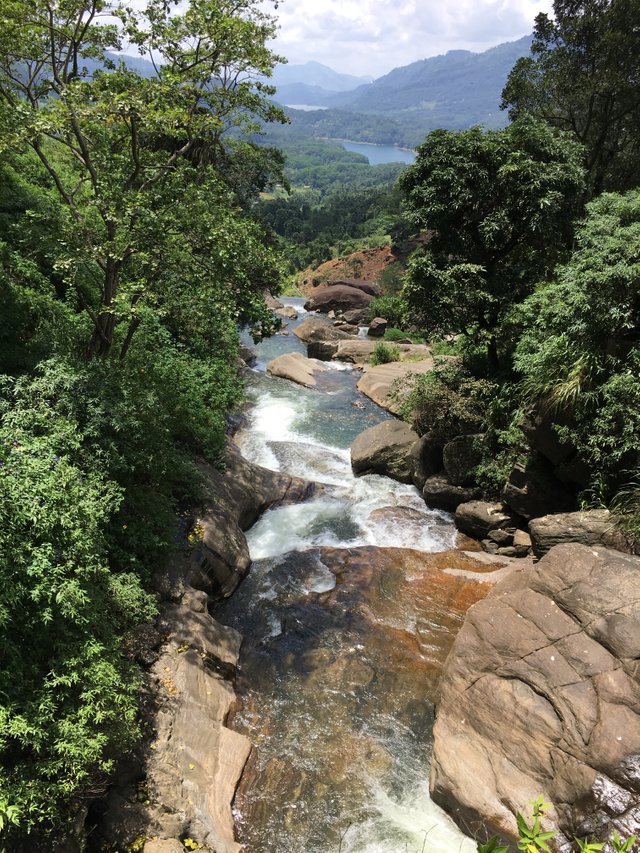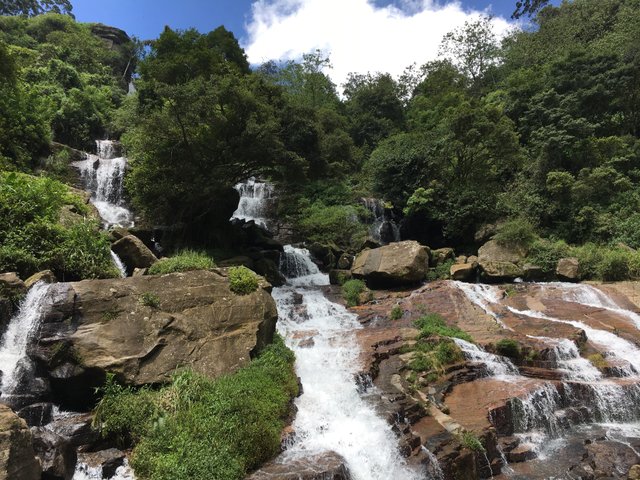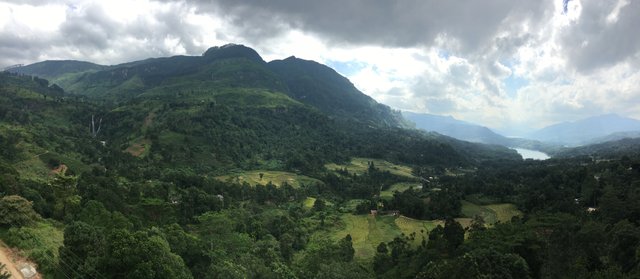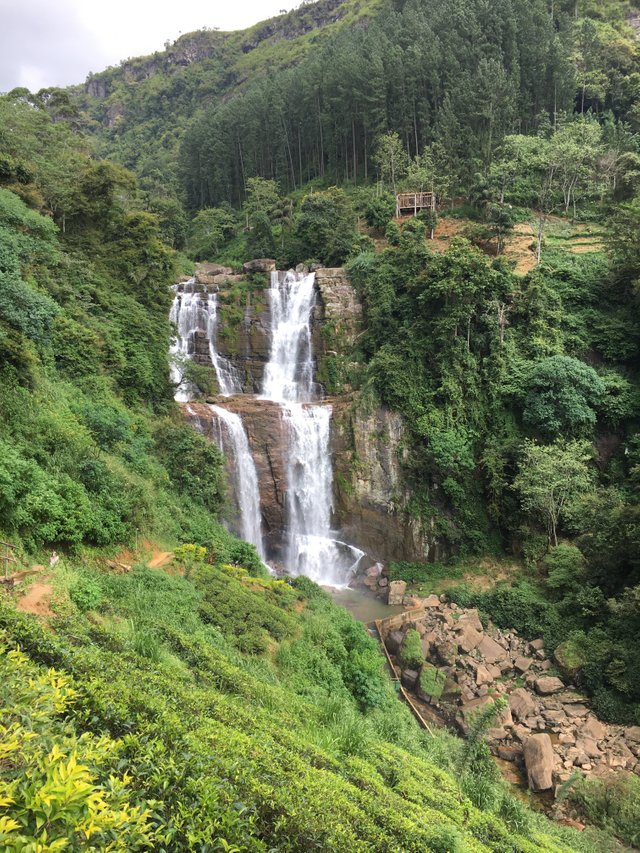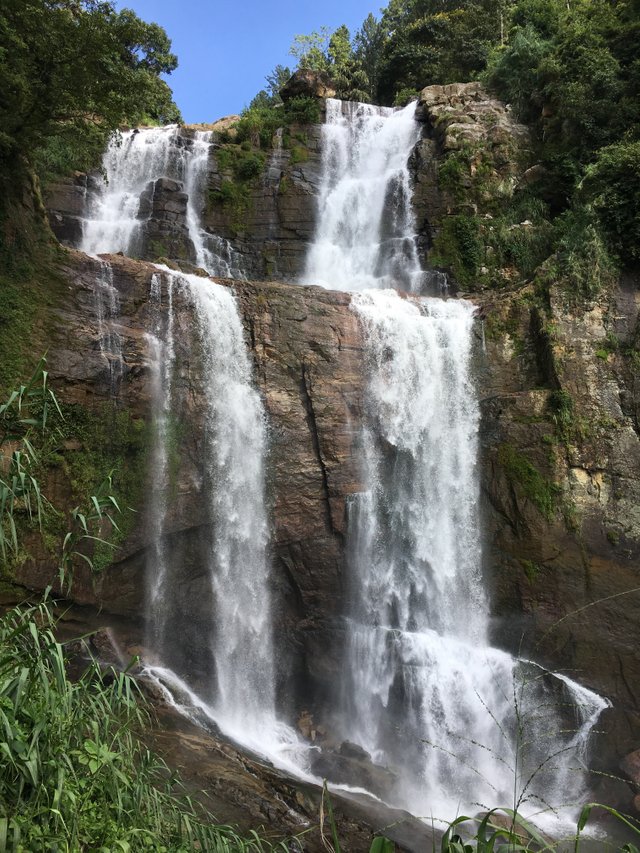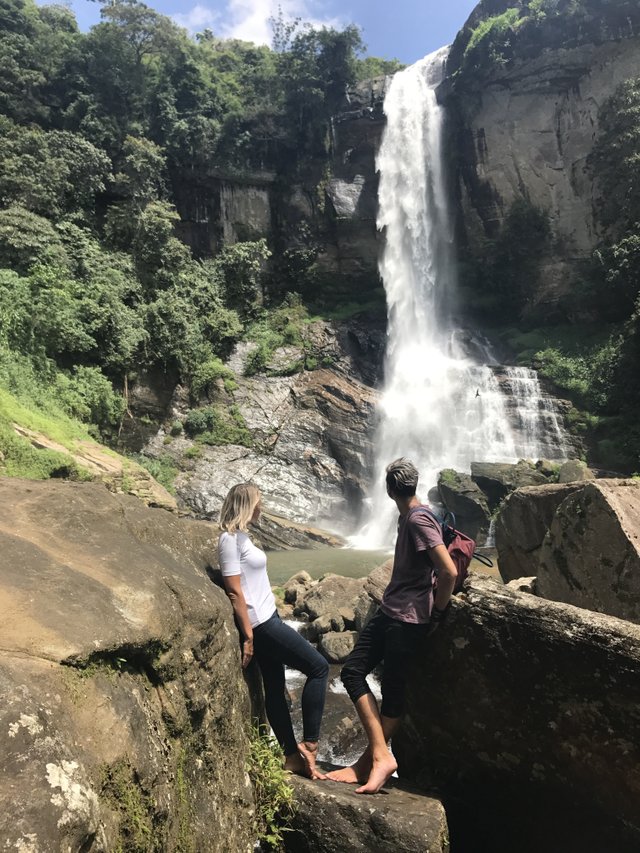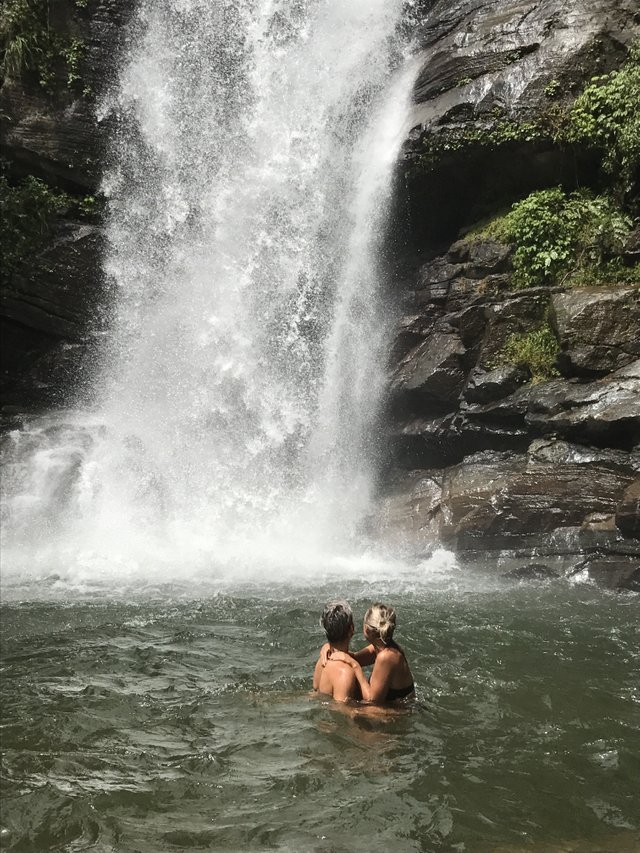 5 Steps for the world famous Ceylon Tea production (black tea)
Drying


Grinding


Fermentation


Drying and roasting


Separate the different sizes of the tea (PEKOE, BOP, BOPF)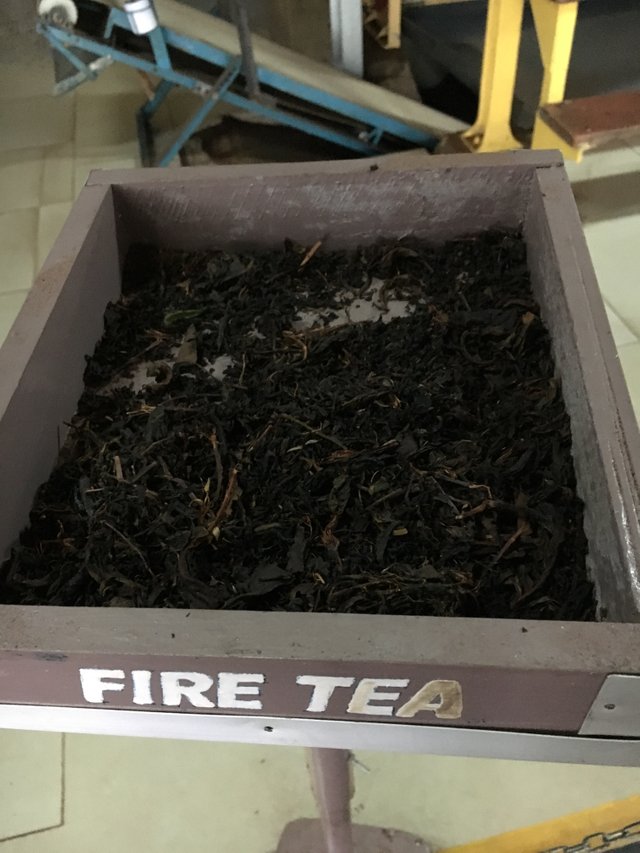 We didn't do much but walking around the next day because we saw so many places the previous day and felt kind of exhausted. Just been in Victoria's Park, nothing special there to be honest and in the main area of the town to buy some stuff we needed.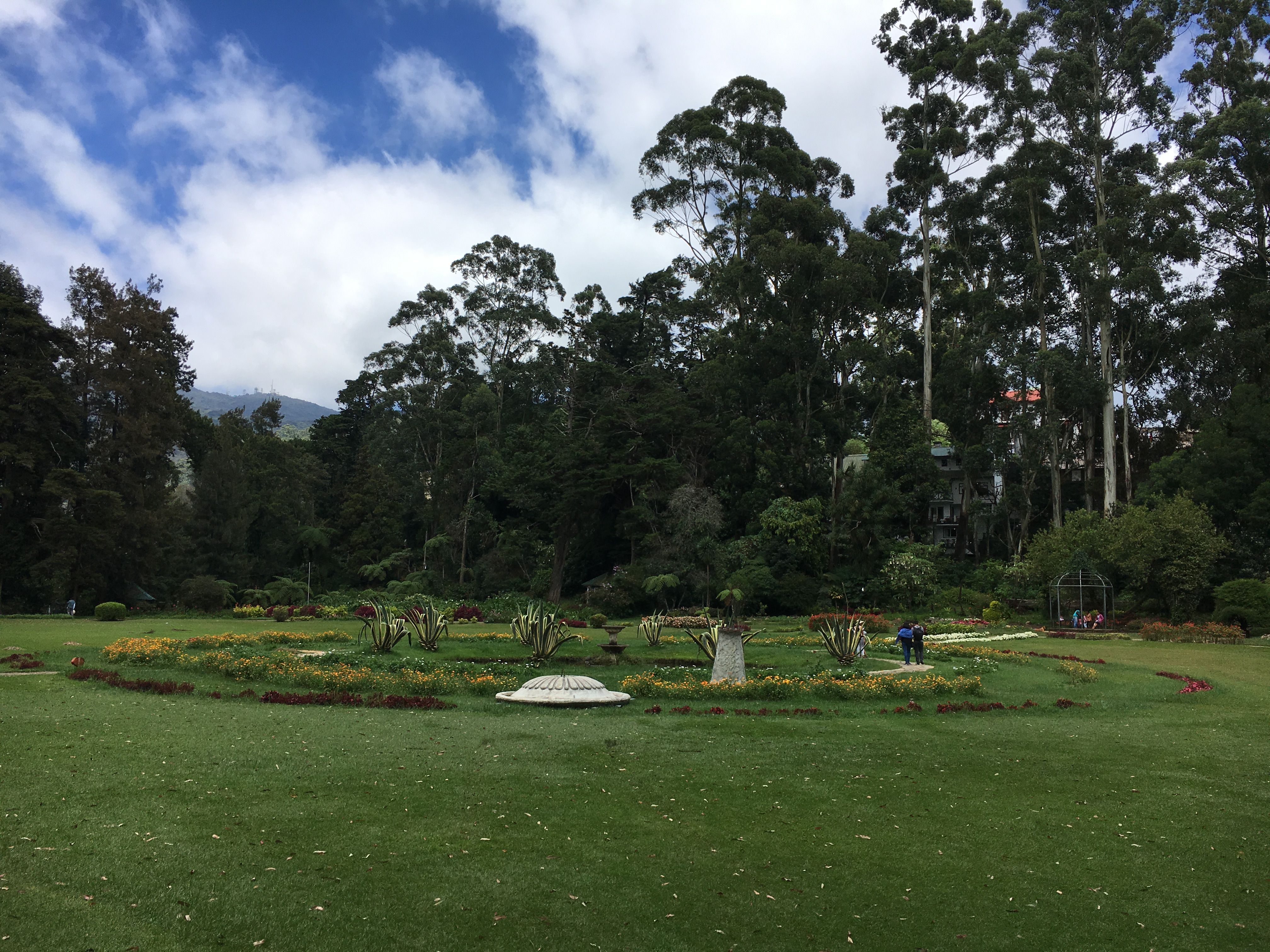 Next day was travel day... again. We left Nuwara-Eliya from Nanuoya with the 12am train to Kandy. It took us more than 4 hours to get there, train was really crowded again and unfortunately we had no seats because someone told us a reservation on this route wouldn't be necessary 😠 he was completely wrong.
We arrived at around 4pm Kandy, our last travel destination for the whole journey.
Kandy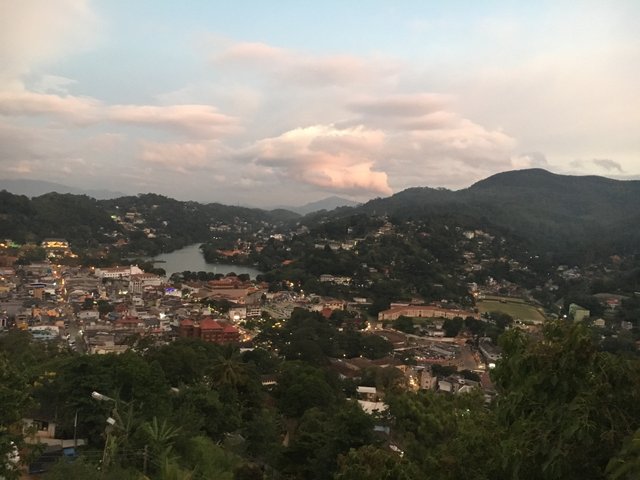 We've spoken with some people about Kandy before we went there. All of them weren't so amused by the city because it's so dirty, not much to see besides the tooth temple relict and the people try to rip the tourists off. We wanted to make us our own picture and went to Kandy nevertheless. It's said to be one of the most wonderful towns around 20 years ago, let's see what it looks like nowadays.
After arriving in the afternoon by train from Nuwara-Eliya, we didn't do much besides walking to the big Buddha statue that protrudes the city on a hill. Luckily we went to the right time in the evening there, so we were able to see the sunset and the city in the dusk. Wonderful view!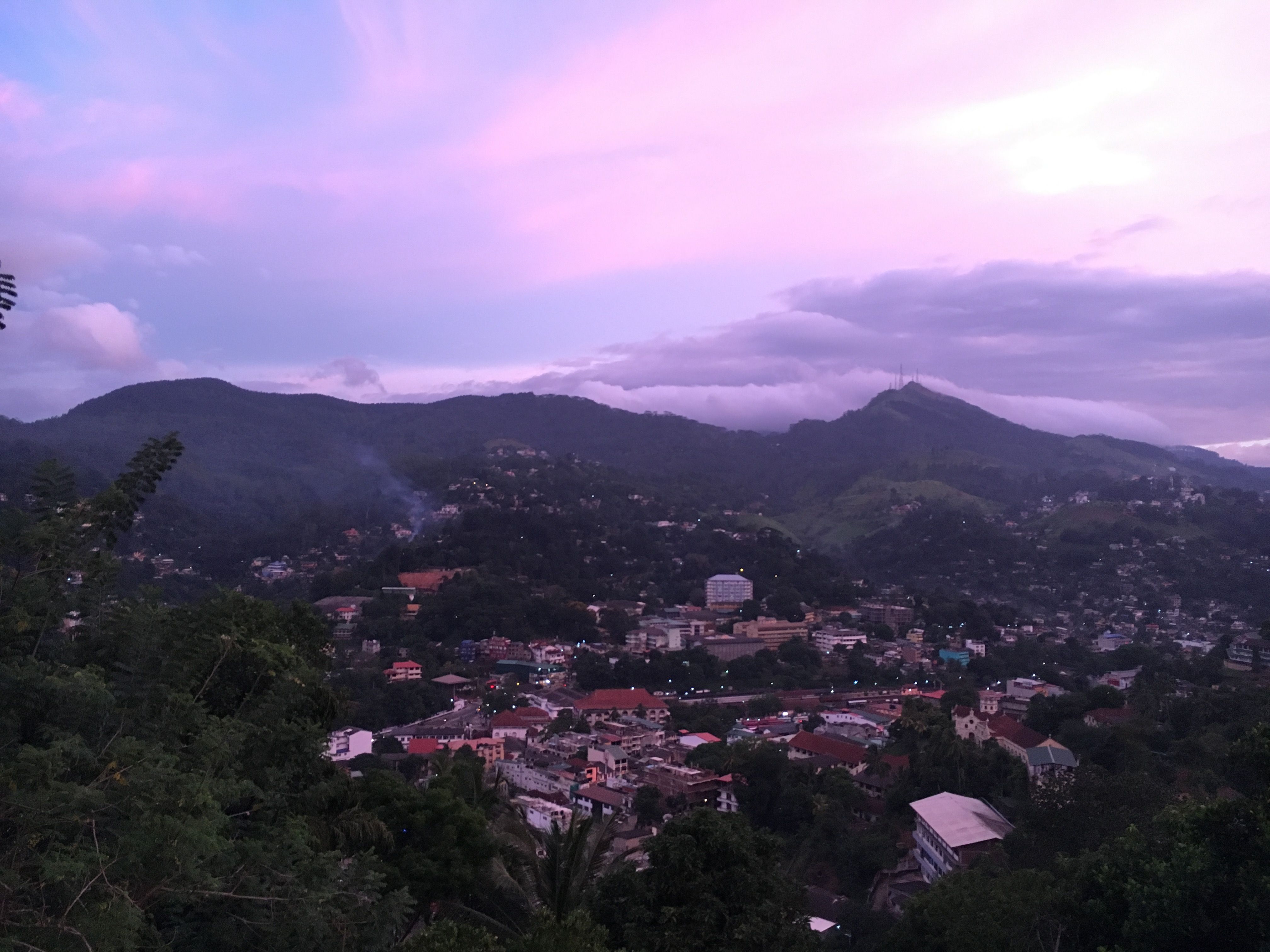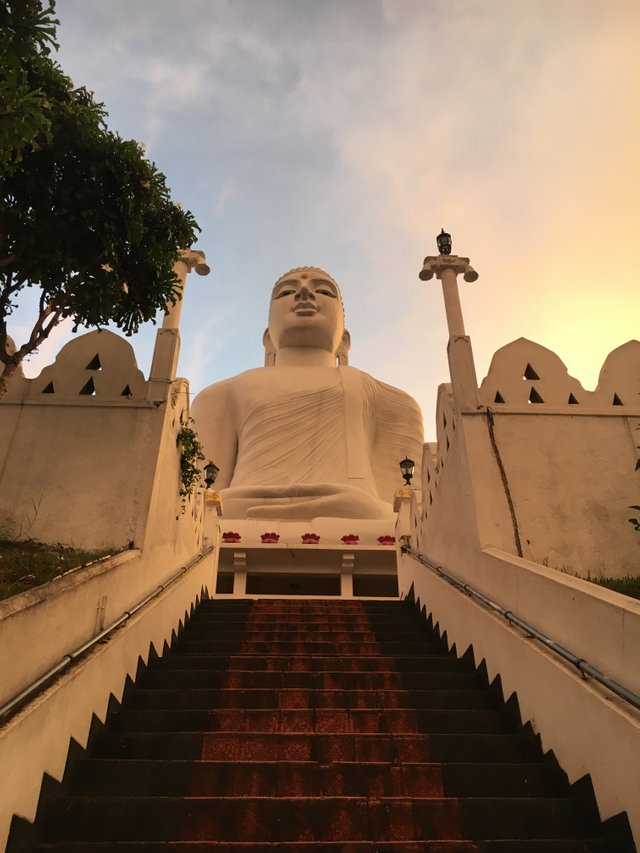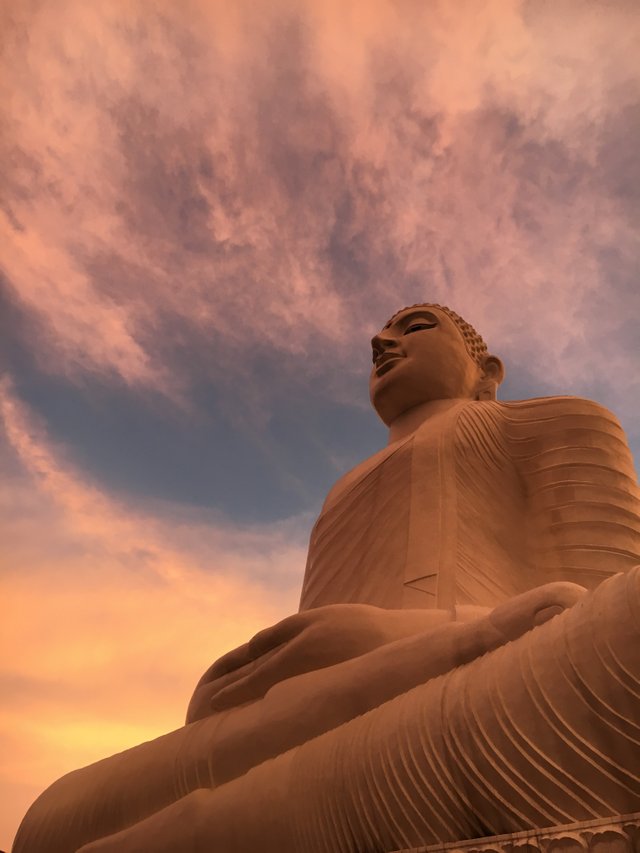 We went to the Tooth Temple on the next day to see what it is all about the tooth of Buddha also known as Siddhartha Gautama, the first of its kind who brought the Buddhism to life. We've been there for the morning ceremony. Many people make a pilgrimage to this temple and therefore to the relict.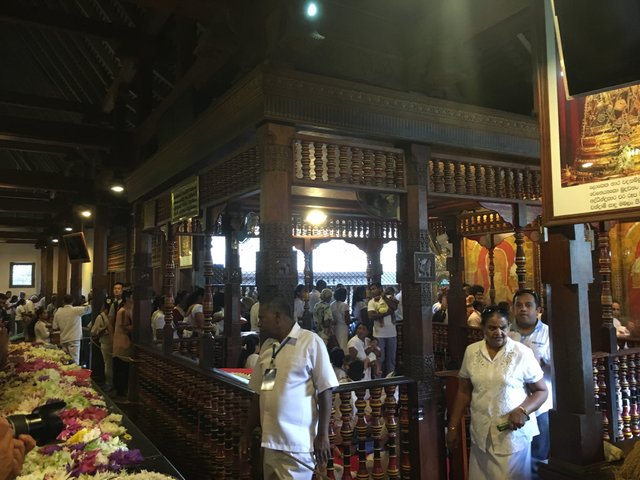 The tooth is inside the golden Buddha under 7 layers protected, it is not visible for the "usual people"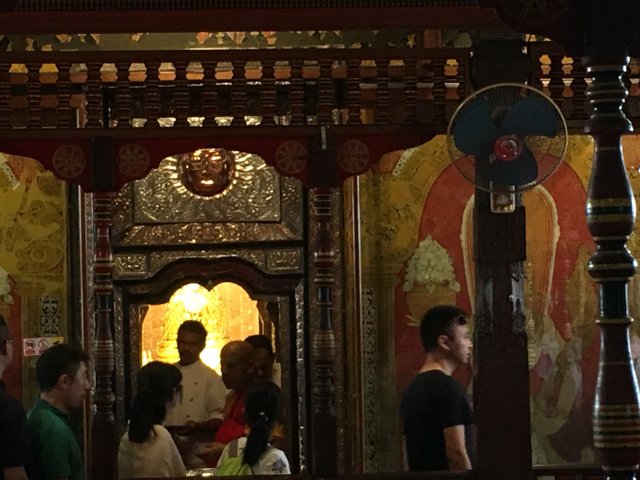 The temple itself is really magnificent, as you can see in the following pictures.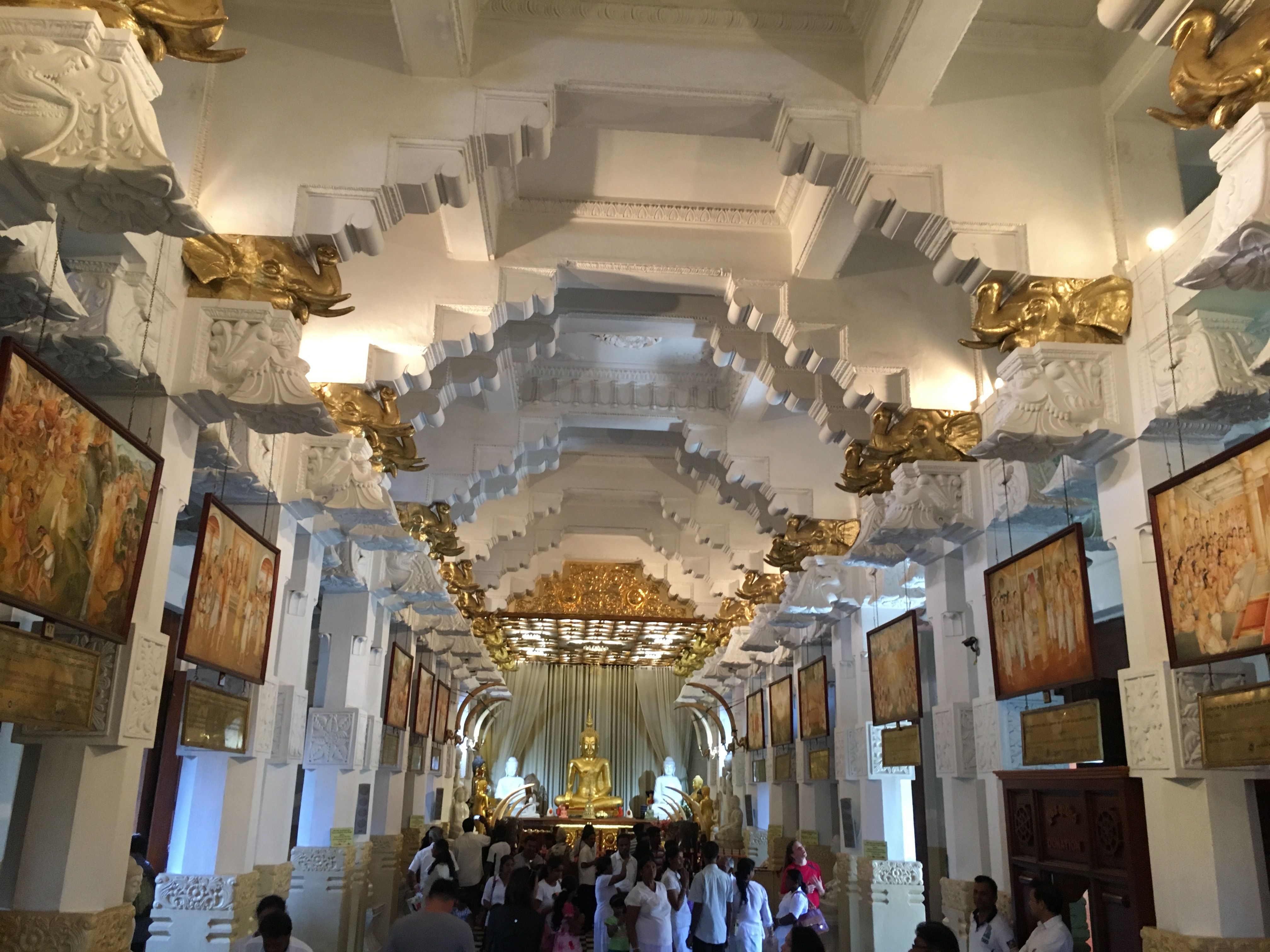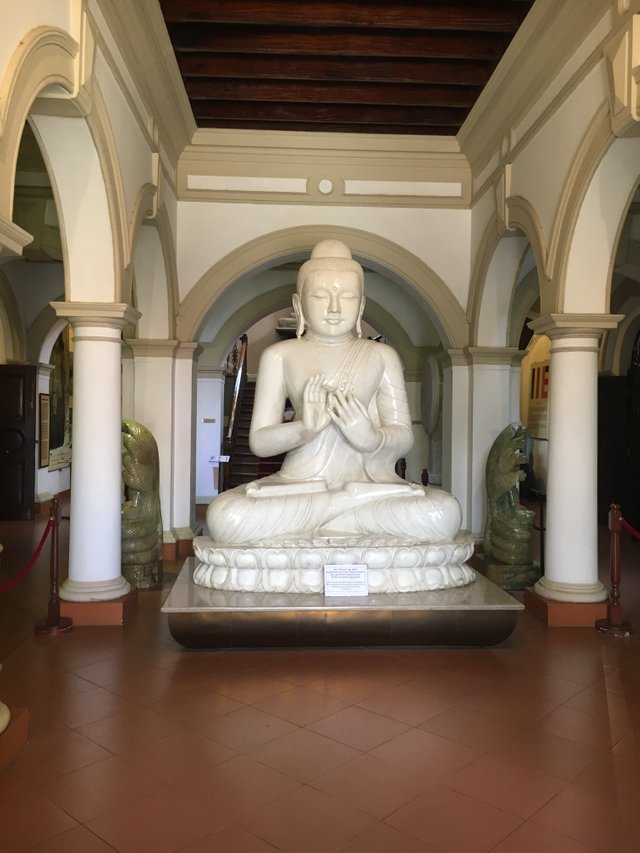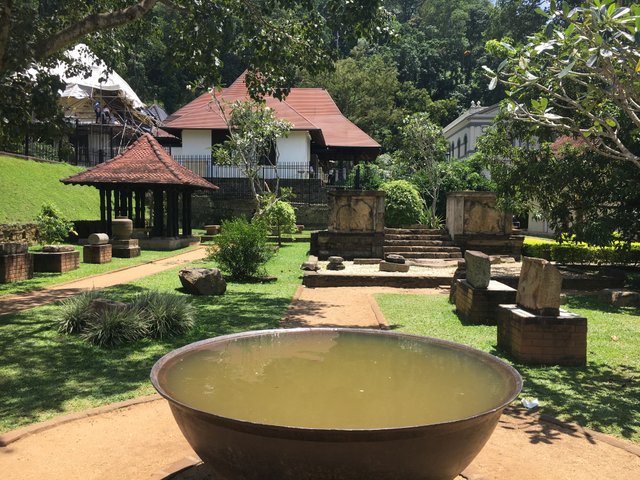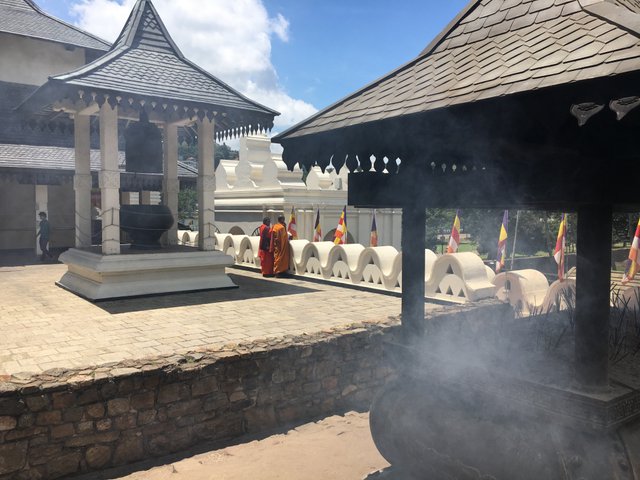 The last day and therefore our last attraction on our trip was the royal botanical garden near Kandy. It's a big area with every kind of different plants and a wonderful place to relax and walk around without any stress.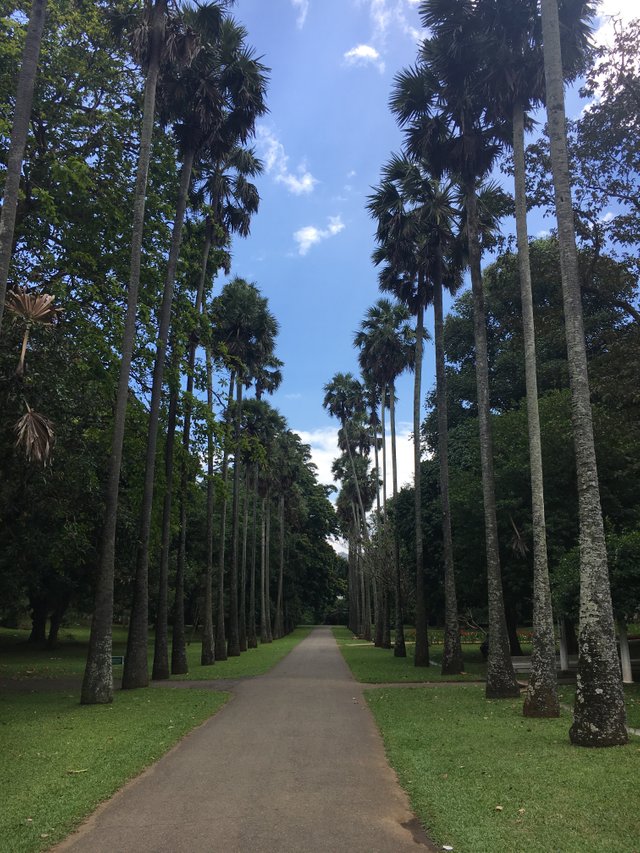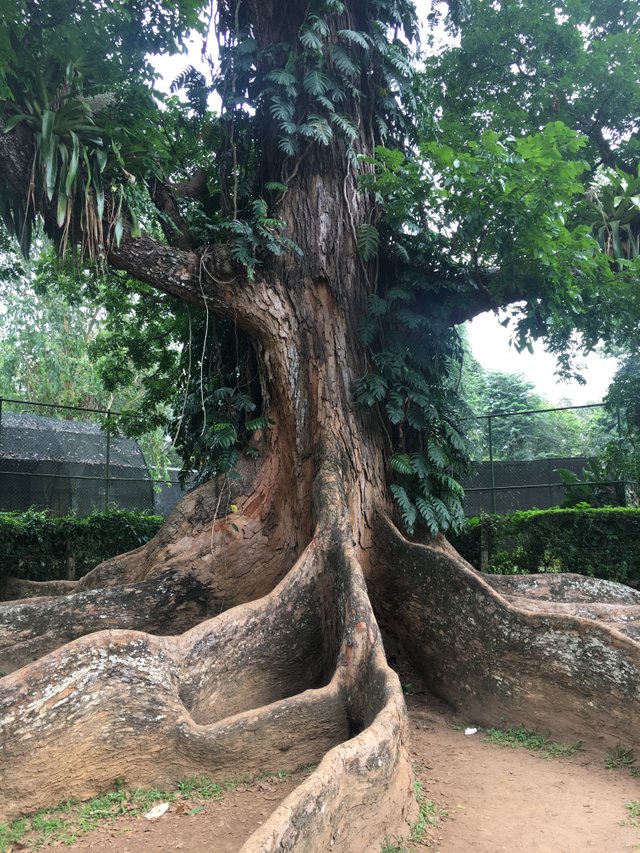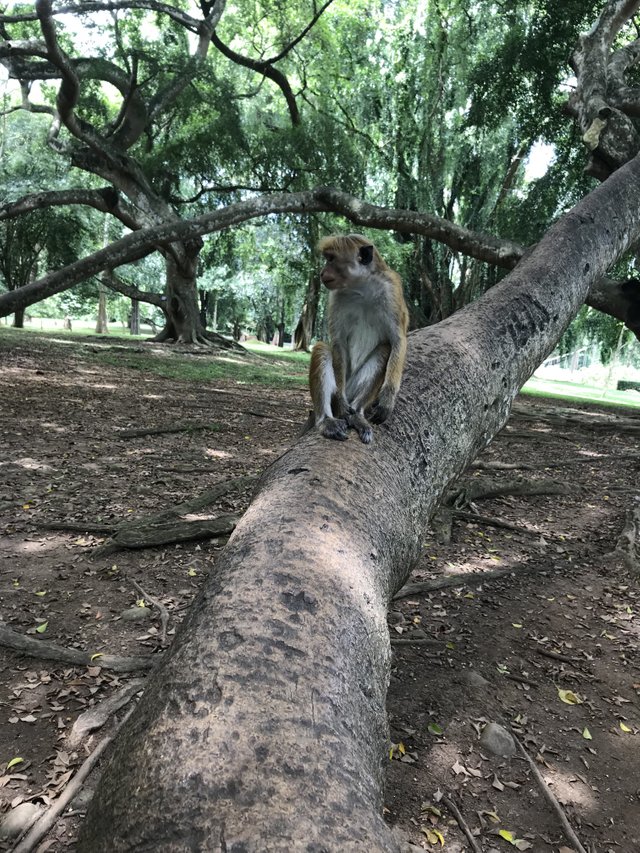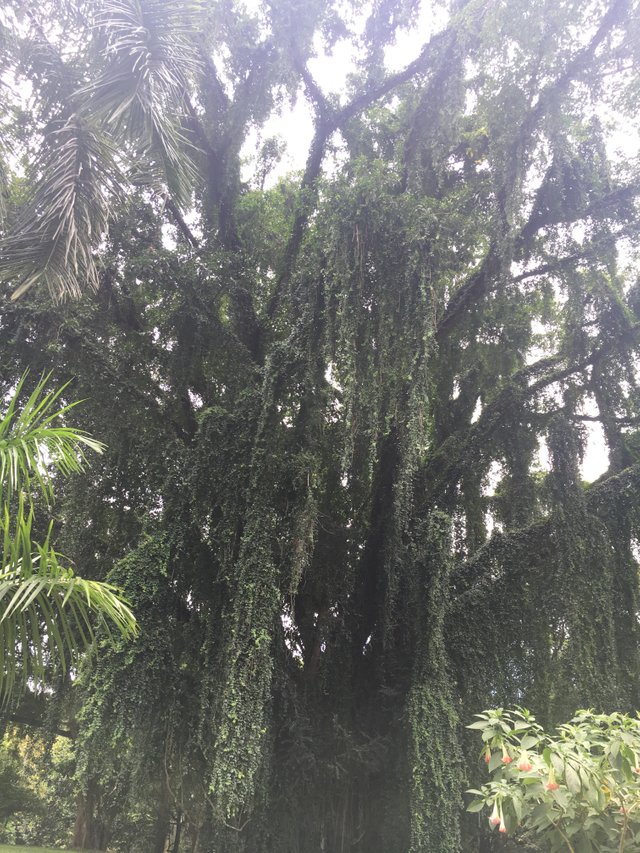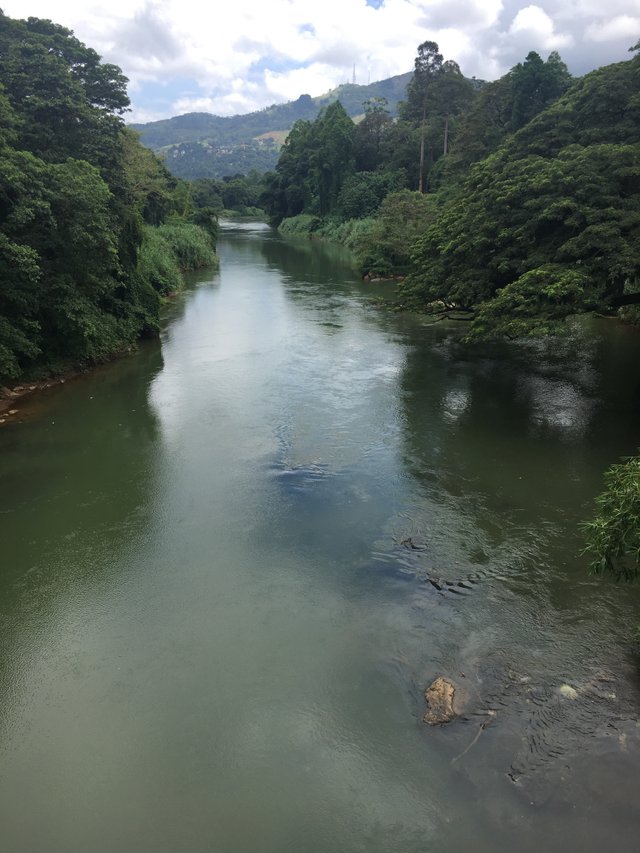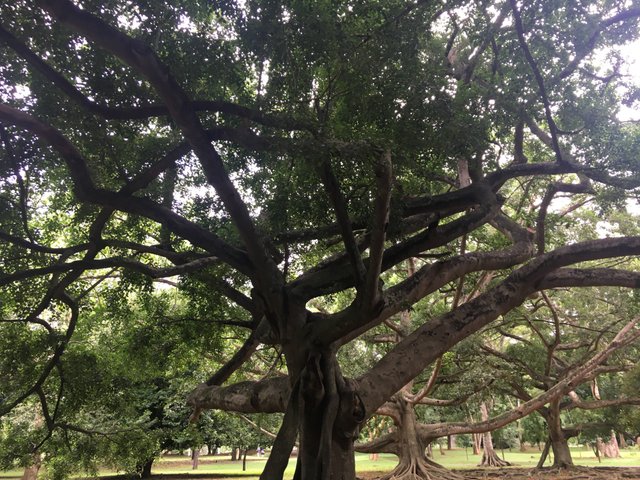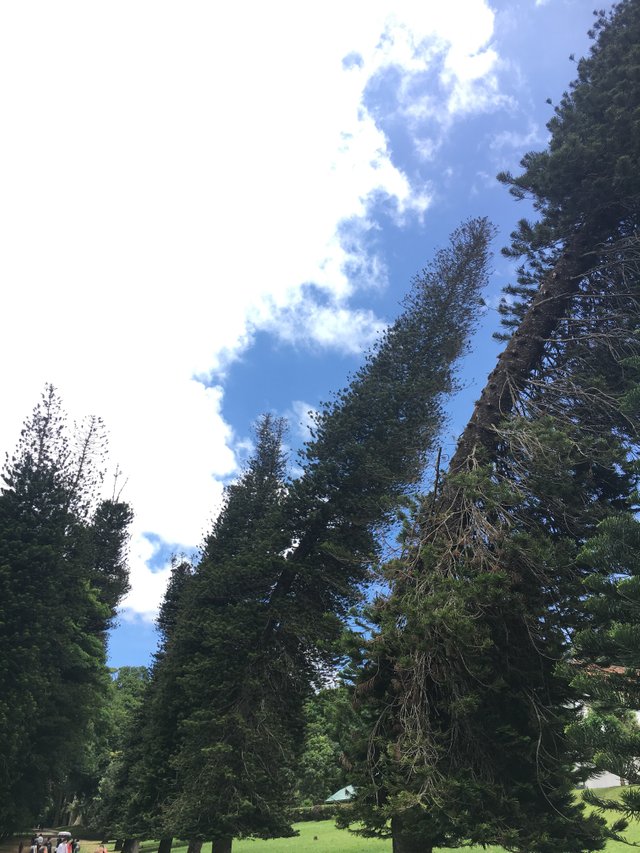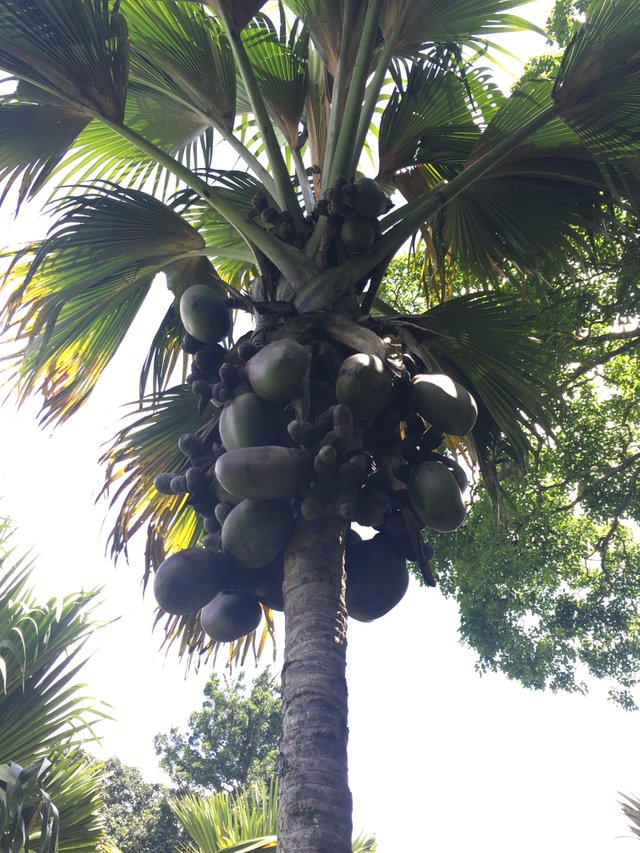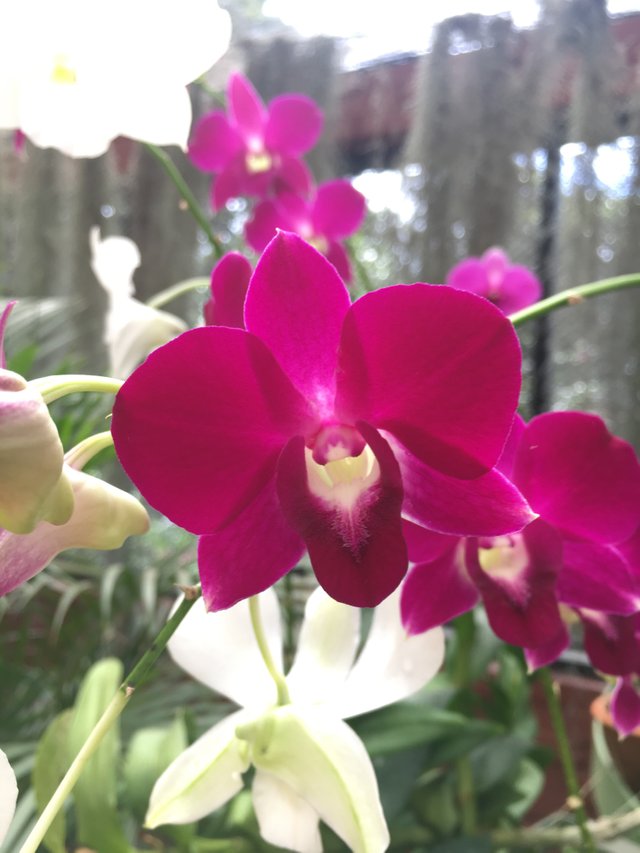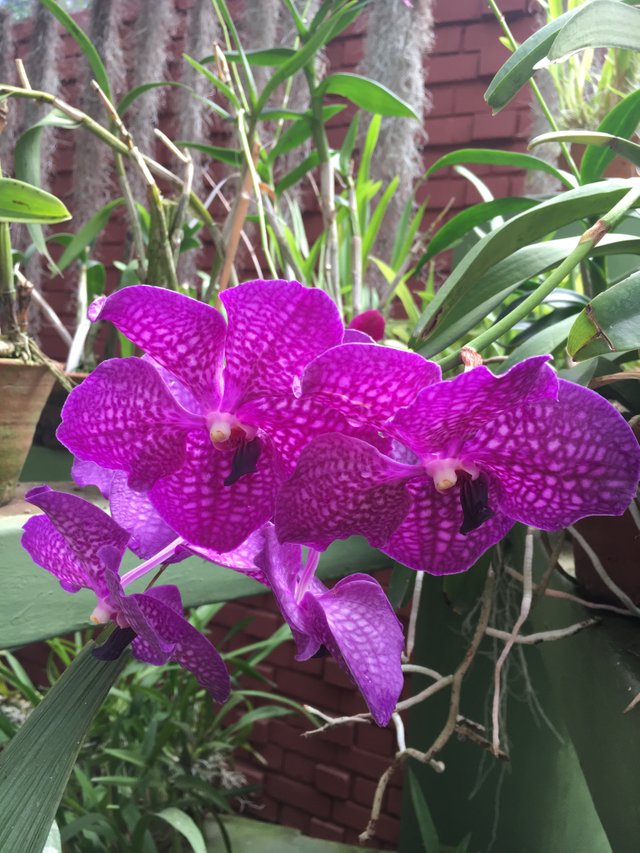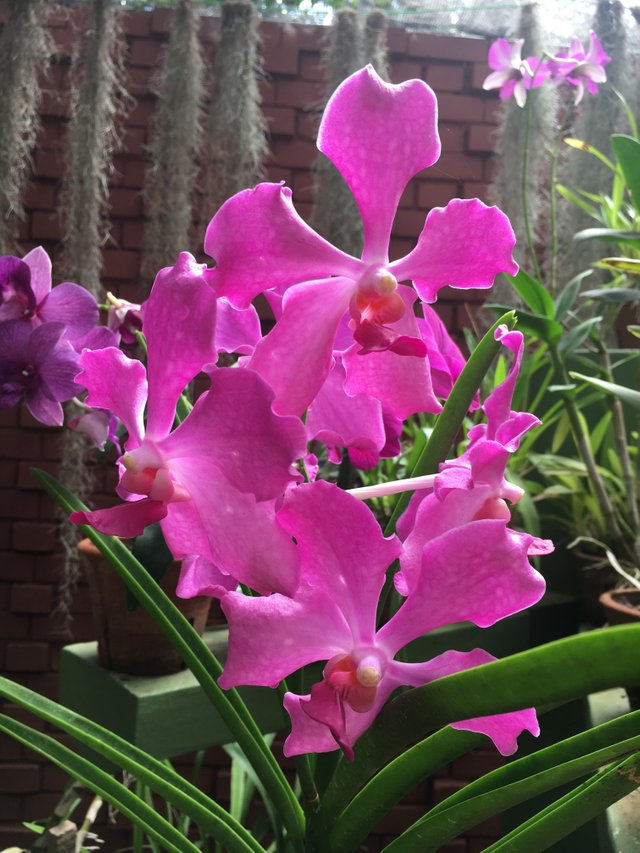 ---
General Impressions
I will keep this section short to not bother you any longer.
traveling through Sri Lanka
There are 4 different ways of traveling:
Private Taxi Drivers: really expensive compared to the other options, although it's the fastest way to travel around the island. If you need a private driver just ask your hosts of the hotel, they know a driver for sure. (Price depends, but the thumb-rule is 75 Rupees per kilometer)

Bus: sometimes not easy to find the right bus, as there are not always signs on the buses, nor are there exact timetables. But it is really cheap and if you don't know which bus to take, just ask some natives, they usually know which one you have to take. We always enjoyed the bus travels.

Train: the most famous way of traveling for Sri Lanka, make sure to get a reservation for your long journeys. The trains are really crowded and standing 4 hours in the middle of the train with people wanting to get to the other side of the wagon is not the most enjoyable way of traveling. But there are really nice routes, for example the coastline from Colombo to Matara or from Ella to Kandy through the mountains of Sri Lanka.

Tuktuk
The most used vehicle in city's and around are the tuktuks, they drive you wherever you want. A good thumb-rule is 50-100 Rupees per kilometer. It depends from area to area, sometimes little cheaper, sometimes not.
Food
Especially the Sri Lankan breakfast is amazing and you have to try it if you going there!! We loved it.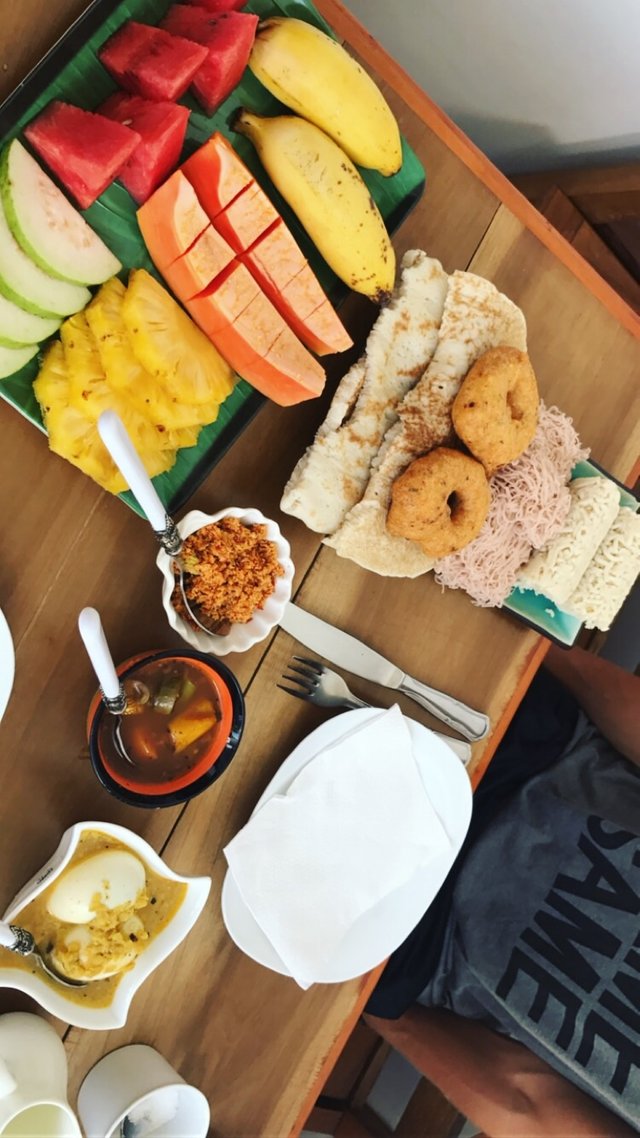 Also the currys are tasty, there are about 6 or 7 different kind of currys. You can mix them or just eat it one by one, my favorite is the Dal Curry. Yummy 😋 (It's the yellow one on the next photo)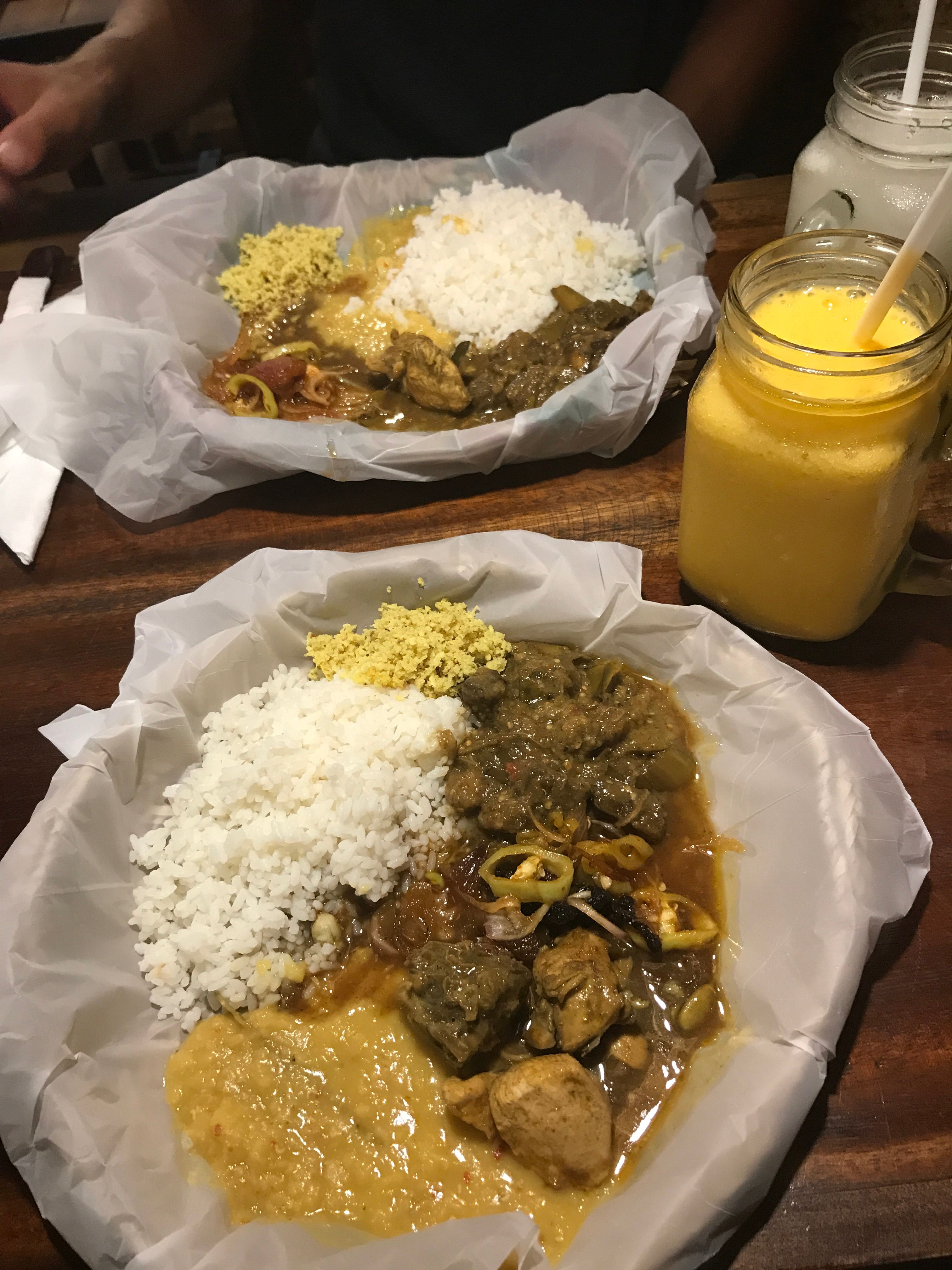 Entrance Fees
You may have read about it, the tourists in Sri Lanka have to pay a lot more for the entrance of attractions than the SriLankan people do. It is usually 10 to 20 times more for the foreigners, which is insanely high if you ask me. Of cours in our case it was oftentimes still not that much money for us but still it felts kind of becoming ripped of by the country itself.
The Sri Lankan People
The natives are most oftenly really kind and just want to help you or ask where you come from and get to know you. They will ask you for sure if you like it here and they will be happy if you say that it's a great country.
Beware of some people who try to sneak money of you, sometimes they impersonate as a city guide or show you "secret" places and expect some money in return.
But as I said, most of the people are really nice and kind to you and they are happy to talk to foreigners!
---
That is all I got for you, I hope you enjoyed reading this post. Now we are currently sitting in the airport, waiting for our airplane to come that brings us back to our family, friends and back to our daily life to Germany. We are leaving Sri Lanka with a smile in one eye and a tear in the other.
---
Thank you for reading, feel free to leave a comment, upvoted, resteem and follow me :)