National Horsegames in Central Asia's Kyrgyzstan
In Kyrgyzstan people treat animals with respect because they need them for a variaty of reasons. You can say that they can't live without them. In this post I want to tell you about their horses.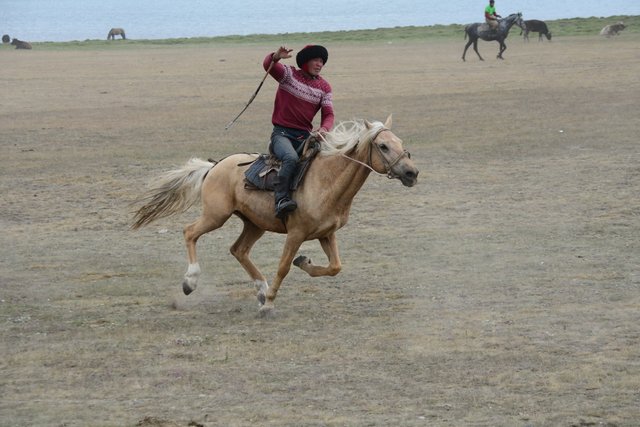 Son-Kul
In my next post I will tell you all about a ashtonishing mountainlake Son-Kul. It is a place where you find your inner zen and this is the place where most tourist ride a horse.
Yes... Me too, THE person that is terrified of horses, but you'll read that in my upcoming post.
A teaser for Son-Kul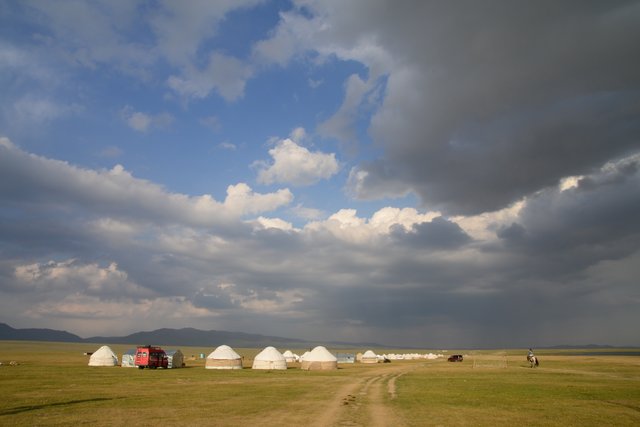 National horse games
Every once in a while the friendly people of Son-Kul show the tourist their national horse games. The most interesting game is the most important one. It is called Kok Boru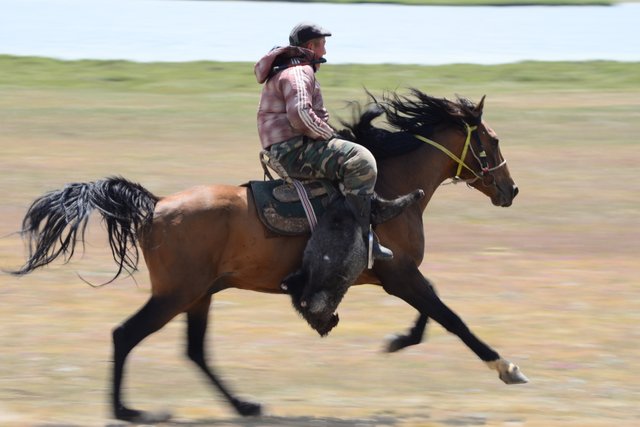 It is a game where the fight for a dead goat which they killed before the start of the match. The winner not only wins the points and honor, but also gets the goat as a reward. The aim of the game is simple: pick up the 25 kilo's of goat and "dump" it in a goal hardly any bigger than the goat itself.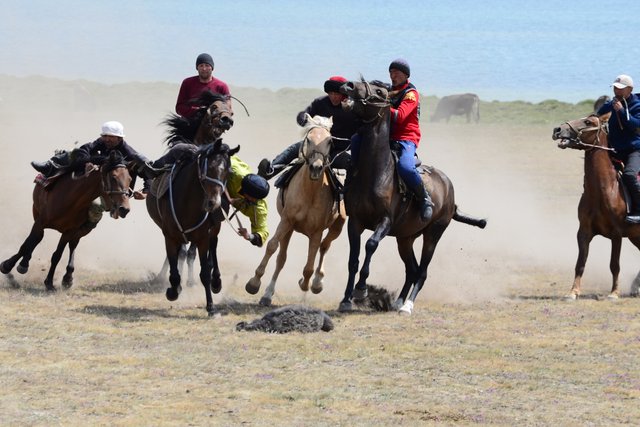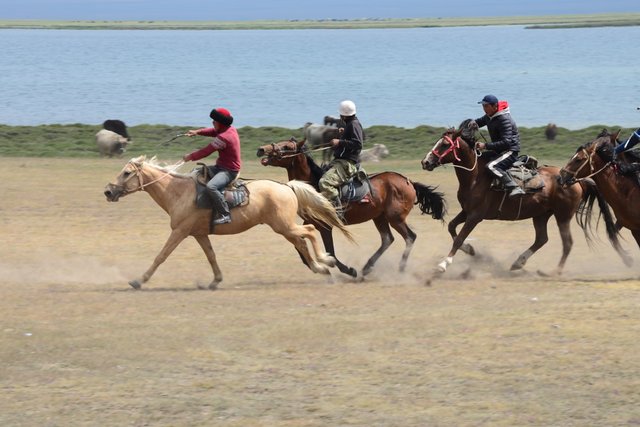 It is extremely hard to pick up the goat whilst. Once the succeed in avoiding incoming opponents, they tigh it under their legs hoping the'll last till they reach the goal.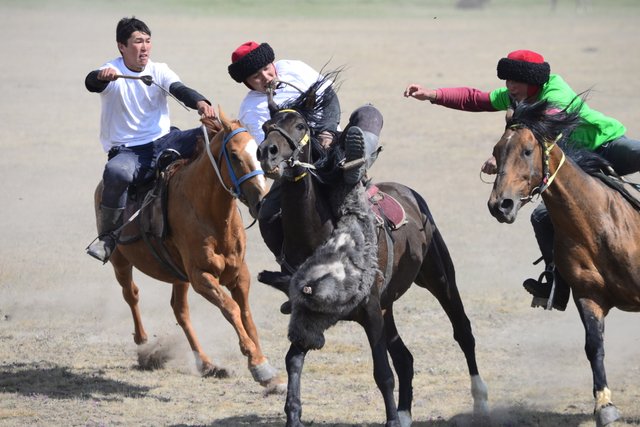 It even involves a lot of rugby on a horse.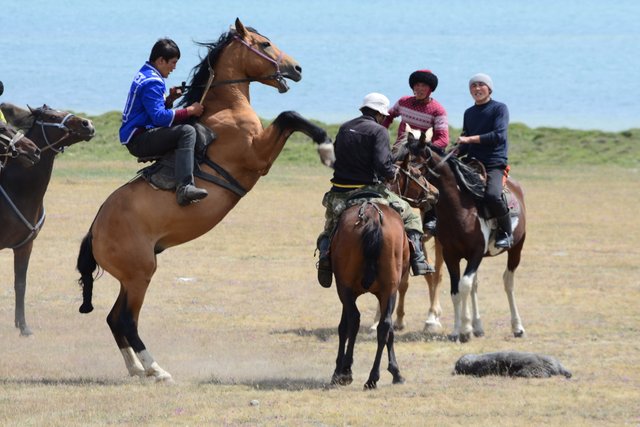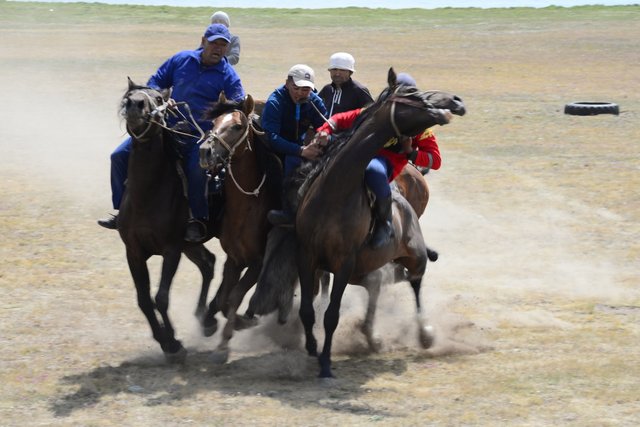 Game number two is wrestling on a horse
It is exactly what the name says but maybe it is better to let these photo's describe this game.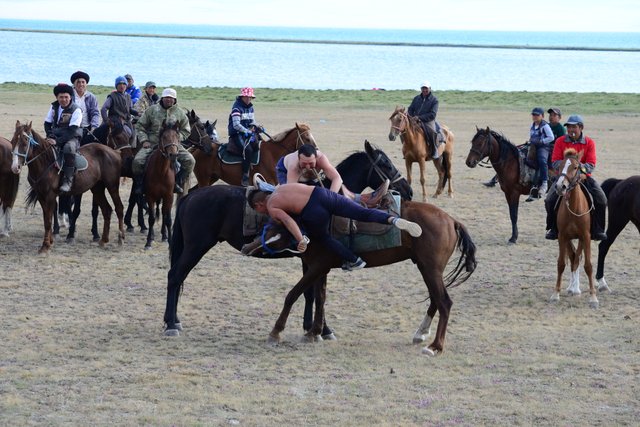 Game number three requires an explanation grabbing the money
The referree drops money in a line of twenty meters or so. Riders have to gallop over that line of money and try to scrap it of the ground whilst riding for power. Extremly hard and dangerous if you ask me. Can you imagine hanging on a horse like that.. That is not even the hard part :) I've no problem going down,.. Getting back up the horse is the difficulty in this game. Luckily we did not see anybody getting hurt.