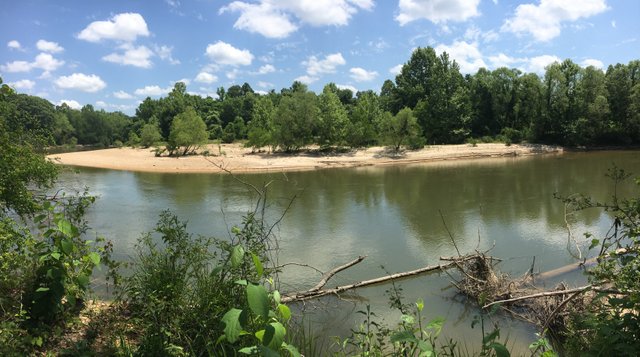 I went there twice last month: once by myself after a meetup got cancelled at the last minute and once with my brother at the end of May. For a place this beautiful it is surprisingly close to home. It's only a 45 minute drive up LA-25 from Mandeville. The landscape is serene and a pleasant change from the flat swamp lands of the North Shore. The rolling hills of Washington Parish make me feel like I've entered a different state.

For only three dollars I was able to get in a day of mountain biking. Riding Bogue Chitto's Gorge trail is perhaps the closest thing to mountain biking in Southeastern Louisiana. This is the lake behind the day use area.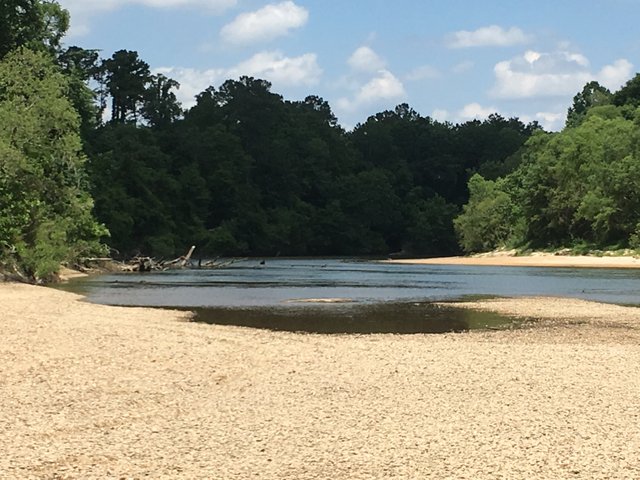 This is another angle of the Bogue Chitto river from Gorge trail run. As you can see the water is pretty low at this time. May was a dry month for us.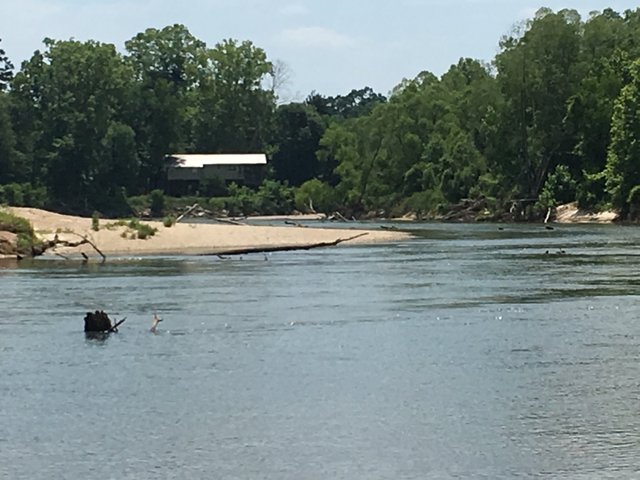 Although the deer flies were pretty bad, and I forgot to bring deet spray, the experience of going there more than compensated for it. I would go back even in peak season.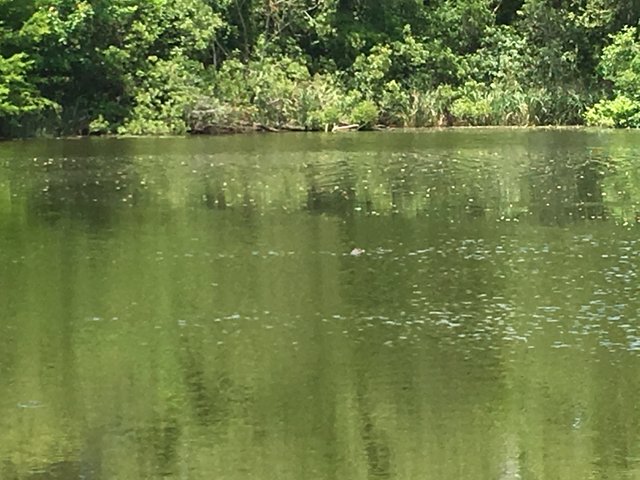 Since it's still in Louisiana, Bogue Chitto state park also had swamps located in the bottom lands around the primitive camping areas. You can barley make out a baby alligator in the background.